Namibia embraces China's Traditional Medicine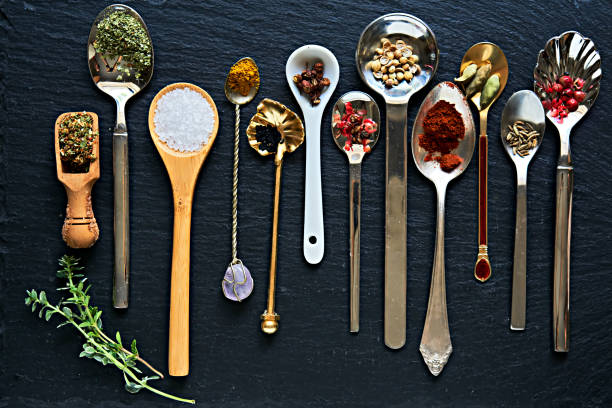 By Daniel Itai on newsofthesouth.com
Windhoek, Namibia. (News of The South) – The Chinese government seeks to further expand cooperation in Namibia's health sector and explore cooperation in the specialist clinical services such as neurology.
Chinese ambassador to Namibia, Zhang Yiming said China was pondering on the establishment of sister hospitals between the two countries as well as providing more opportunities in training and scholarships for Namibian specialists.
Meanwhile, the outgoing Chinese medical team which has been in Namibia since 2018 managed to administer Traditional Chinese Medicine (TCM) to over 20 000 patients during their tenure at the Chinese Acupuncture Department of Katutura State Hospital as well as other facilities in the country.
"Their efforts were welcomed by the patients, especially the elderly who upon hearing of TCM's effectiveness, often opted for TCM rather than modern medication," said Mwadina Shiweda, acting chief medical superintendent of Katutura State Hospital.
Ben Nangombe, Namibia's Executive Director of Health also welcomed the cooperation between the two countries, citing that 90 percent of Namibia's public health care is dependent on partnerships.
The first health agreement between China and Namibia was signed in 1996 and the specific protocol for acupuncture services was started in 2010.
"So far the Namibian nation has benefited greatly from the Chinese acupuncture services and it is one of the services that are highly in demand among Namibians," said the Chinese ambassador.
Ramaphosa officially opens SADC Extraordinary Summit of the Organ Troika of the Heads of State and Government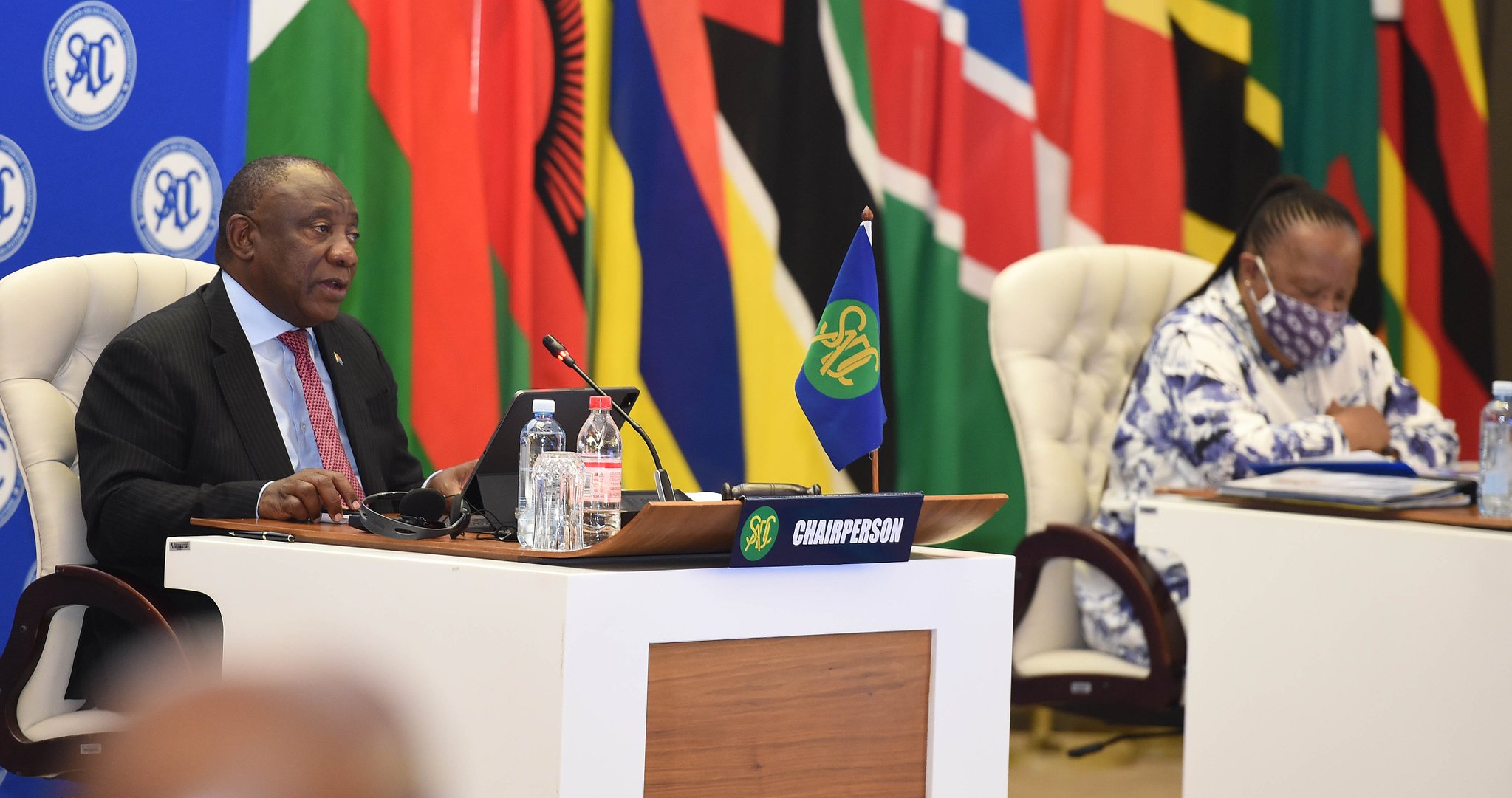 The Extraordinary Summit of the Organ Troika of the Heads of State and Government of the Southern African Development Community (SADC) plus SADC Mission in Mozambique (SAMIM) Personnel Contributing Countries (PCCs) and the Republic of Mozambique, was held virtually on 12th April, 2022.
The summit was officially opened and chaired by His Excellency Matamela Cyril Ramaphosa, President of the Republic of South Africa and Chairperson of the SADC Organ on Politics, Defence and Security Cooperation.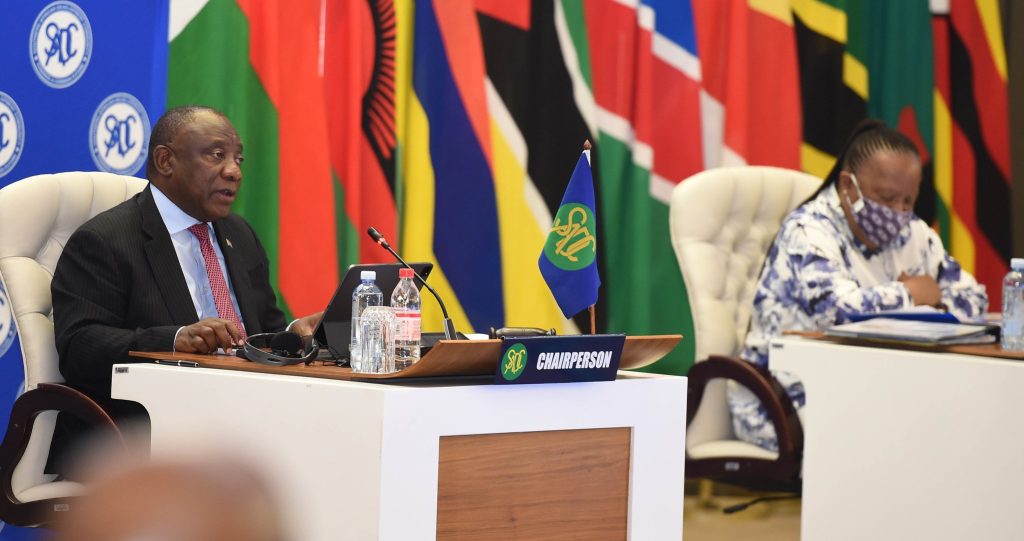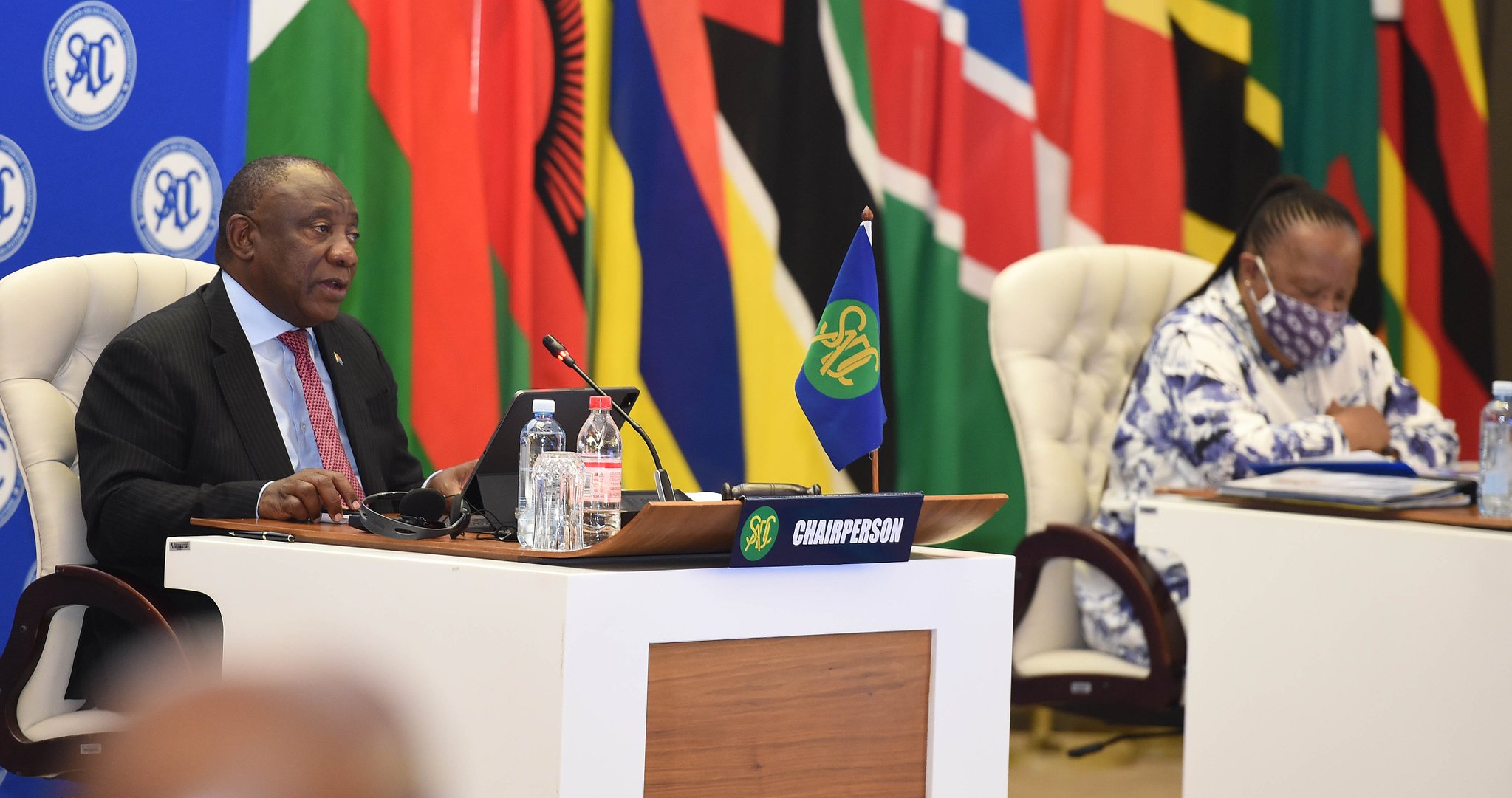 The summit was attended by SADC Heads of State and Government, their representatives and members of the Troika of the Ministerial Committee of the Organ (MCO), Ministers from the SAMIM Personnel Contributing Countries, the SADC Executive Secretary and Head of the SADC Mission in Mozambique (SAMIM).
The progress of SAMIM was noted by the summit, as presented by the Head of the SADC Mission in Mozambique, and commended SAMIM leadership, including men and women on the ground for their sacrifices and commitment to the fight against terrorists acts in some parts of Cabo Delgado Province.
The transition of SAMIM from Scenario 6, (Rapid Deployment Capability) to Scenario 5 (Multidimensional Force), with a robust mandate was approved and the summit commended SAMIM Personnel Contributing Countries for their continued support by pledging capabilities and personnel to enhance the effectiveness of SAMIM operations, and urged Member States to continue supporting the mission.
The summit expressed its appreciation to the African Union (AU) and the International Cooperating Partners (ICP's) for the support towards stabilization of the security situation as well as the socio-economic recovery and development of Cabo Delgado Province.
Expressing solidarity with the Republics of Botswana, South Africa, Kingdom of Lesotho and the United Republic of Tanzania for the demise of soldiers serving the Mission, the summit expressed words of comfort for those wounded in action.
The Republics of Zimbabwe and Malawi were commended by the summit for the spirit of solidarity expressed through delivery of the pledged donation of foodstuff in 3 support of Humanitarian assistance to the affected population of Cabo Delgado.
The Head of Mission was directed to coordinate with the Republic of Mozambique on the implementation of the comprehensive Integrated Reconstruction and Development Plan of Cabo Delgado.
The summit acknowledged the expression of gratitude by His Excellency Filipe Jacinto Nyusi, President of the Republic of Mozambique for SADC's continued support, collaboration and cooperation towards attainment of sustainable peace and security in the Cabo Delgado Province.
His Excellency Matamela Cyril Ramaphosa, President of the Republic of South Africa and the Chairperson of the Organ on Politics, Defence and Security Cooperation, was commended for his leadership in steering the work of the Organ in pursuit of lasting peace, security and stability in the SADC region.
Speaking after the summit, Mr. Tinashe Mpasiri, a member of Justice Under Rule of Law (JUROL), an initiative of the Banking On Africa's Future (BOAF), said, "Peace is not simply about the absence of violence. It is defined by the presence of fundamental liberties and the prevalence of economic opportunities. Justice under rule of law is a step towards prevalence of economic opportunities. Absent the rule of law economic development is a mirage and it is the duty of the citizens to ensure that public office bearers who have taken an oath to uphold, promote and defend the constitution of the republic, are held accountable for their conduct."
IDC's Tshepo Ramodibe Cornered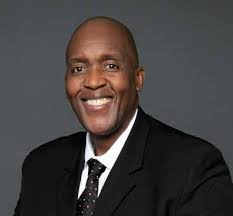 In a remarkable development, IDC's spokesperson, Mr. Tshepo Ramodibe, who was quoted in an article published by the Sunday World in relation to a judgement granted by Judge Motsamai Makume on 23 March 2022, in which he confirmed that, it was the IDC, a public institution, that had initiated the the litigation.
In a new twist, when Ramodibe was confronted to provide evidence that the litigation was authorized by the IDC and the use of public funds was justified, he threatened this publication, was evasive, abusive, refused and failed to provide the basis of the authority relied upon to prosecute the claim.
A dispute was registered as to whether a presiding judge could discuss a rescinding application without dealing with the challenge of IDC, Plaintiff's authority to litigate in the case 13276/14.
The suit was instituted by IDC in the high court of South Africa South Gauteng Local Division. In relation to this challenge on authority, it would appear it has taken IDC eight years to furnish the resolution binding this public institution to this litigation.
Mr. Peter Smith said, "what is puzzling about this matter is that IDC commented about a judgement in which Mr. Tshepo Ramodibe could not supply the impugned resolution. This raises a question of how public funds can be used for litigating a matter without the public institution, obeying the law. Rule 7 (seven) is a rule of court that provides for a litigant to challenge authority and therefore place a bar or any next step be taken prior to a court of law granting leave or being satisfied that the challenging authority does exist. Having looked at the record of exchanges between the reporters of IniAfrica.com with Mr. Tshepo Ramodibe, the inescapable conclusion is that IDC and its attorneys Werksmans, clearly have no obligation to observe the law and rules of court because after seven years, IDC has failed, refused and neglected to play its part in complying with this requirement."
Ms. Lara Geach said, she found the exchange between Mr. Tshepo Ramodibe and Mr. Peter Smith not only interesting, but thought provoking if not classic and below is the said exchange:
Tshepo Ramodibe
Mon, 4 Apr, 17:47 (20 hours ago)
to editor@iniafrica.com, me, psmith@iniafrica.com, tmpasiri@iniafrica.com, lovemorec@gmail.com, alugumigiven@gmail.com, cleopas@dawnholdings.com, Media, Chimwemwe, Tebatso
---
Mr Smith,

Please note that I have no concerns about the call made which was intended to get clarity on what was unclear in the emailed responses. All that is on record is a summation of the court ruling that confirmed the ruling court against the applicant.

The media is well aware of the matter and related court rulings. I suggest that any further enquiries in this regard be directed to appropriate legal platforms. The Judge and court that made the ruling is best placed to address any queries you may have.

I take confidence in the responses furnished by the IDC, as a public institution. Our Legal team and attorneys in the matter will guide any further interactions with your publication.

Regards,
Tshepo


Tshepo RamodibeTshepoR@idc.co.za011 269 3106Head: Corporate Affairswww.idc.co.za0829910851Corporate Affairs




—–Original Message—–
From: editor@iniafrica.com <editor@iniafrica.com>
Sent: Monday, 04 April 2022 17:17
To: Tinashe Mpasiri <tmpasiri@gmail.com>
Cc: Tshepo Ramodibe <TshepoR@idc.co.za>; psmith@iniafrica.com; tmpasiri@iniafrica.com; lovemorec@gmail.com; alugumigiven@gmail.com; cleopas@dawnholdings.com; Media <Media@idc.co.za>; Chimwemwe Mwanza <ChimwemweM@idc.co.za>; Tebatso Mokgoro <TebatsoM@idc.co.za>
Subject: Re: [External Sender] Re: IDC V MAWERE & OTHERS

Dear Mr. Ramodibe,

Good afternoon,

I have been briefed by Mr. Mpasiri and I have listened to the audio of the conversation.
I am astonished that you refused to provide the required information for us to complete our work in the public interest.
Your comments are in the public domain about a judgment on a dispute that the IDC is being called upon to provide as required by the Constitution.
I need not remind you of the provisions of PAIA that provide for the open and unfettered disclosure of information in your possession when requested to provide it.
I need not remind you that s9(a) of PAIA gives effect to our constitutional right to access any information held by the State subject to the limitation in terms of s(9)(b)(i)(ii).
I am sure you will agree that s9(d) provides for the establishment and mandatory mechanisms or procedures to effect our right to access the requested information in a manner that enables our media platform to obtain access to records of a public body like the UDC swiftly, inexpensively and effortlessly as reasonably possible.
As you correctly stated, the judgment is in the public domain and such
s9(e) is instructive in that the requested information is beneficial to promote transparency, accountability, and effective government of public institutions by including but not limited to empowering the public and raising literacy on civics so that victims of injustice can exercise their rights in relation to public bodies like the IDC.
You will not doubt appreciate that our staff as citizens are under pressure to interpret the import of the judgment especially when regard is had to the fact that IDC does not advance credit to the retail public especially persons of foreign nationality.
We are at pains to understand the relationship between the IDC and the person of Mr. Mawere.
We also need to understand the functions and operation of IDC, especially with regard to the burning issue of authority so that the public can effectively scrutinize, and participate in, decision-making by public bodies like the IDC that affect their rights.
One of the questions that have been raised is whether persons of Zimbabwean heritage who are not eligible for BEE status can borrow from the IDC. This question is of significance because we have 28-year-old South Africans who were born in South Africa and are desirous of accessing credit facilities from development finance institutions.
Your tone in the conversation with Mr. Mpasiri was not only condescending but arrogance as if to suggest that a judgment granted in IDC's favor should only be subjected to scrutiny in the courts when you were at liberty commending on the same.
I find it strange that when provided with the information regarding why Mr. Mawere could not have attended two hearings at the same time, you chose to attack Mr. Mpasiri's bona fides and effectively the integrity of our platform.
I am writing this letter if you know where we are coming from as we believe in using the media to promote a culture of accountability and transparency.
I am still not sure why you called Mr. Mpasiri rather than respond to the questions that are critical for any reasonable person to establish whether the impugned judgment was tainted by fraud or not.
I have attached a letter addressed to Dr. Sanangaura dated 1 March 2021 seeking the same information that we sought from you today. Surely, logic dictates that it would not take more than a year for you to answer a simple question on behalf of a public body whether the IDC had authority to institute proceedings that relate to the Makume J judgment or not.

I look forward to your urgent response.
What if lack of Common Sense is the difference between poverty and wealth?
An Obituary printed in the London Times…..Absolutely Dead Brilliant!! 👌👌
Today we mourn the passing of a beloved old friend, Common Sense, who has been with us for many years. No one knows for sure how old he was since his birth records were long ago lost in bureaucratic red tape. He will be remembered as having cultivated such valuable lessons as:
Knowing when to come in out of the rain;
Why the early bird gets the worm;
Life isn't always fair;
And maybe it was my fault.
Common Sense lived by simple, sound financial policies (don't spend more than you can earn) and reliable strategies (adults, not children, are in charge).
His health began to deteriorate rapidly when well-intentioned but overbearing regulations were set in place. Reports of a 6-year-old boy charged with sexual harassment for kissing a classmate; teens suspended from school for using mouthwash after lunch; and a teacher fired for reprimanding an unruly student, only worsened his condition.
Common Sense lost ground when parents attacked teachers for doing the job that they themselves had failed to do in disciplining their unruly children.
It declined even further when schools were required to get parental consent to administer sun lotion or an aspirin to a student, but could not inform parents when a student became pregnant and wanted to have an abortion.
Common Sense lost the will to live as the churches became businesses, and criminals received better treatment than their victims.
Common Sense took a beating when you couldn't defend yourself from a burglar in your own home and the burglar could sue you for assault.
Common Sense finally gave up the will to live, after a woman failed to realize that a steaming cup of coffee was hot. She spilled a little in her lap and was promptly awarded a huge settlement.
Common Sense was preceded in death,
-by his parents, Truth, and Trust,
-by his wife, Discretion,
-by his daughter, Responsibility,
-and by his son, Reason.
He is survived by his 5 stepbrothers;
I Know My Rights
I Want It Now
Someone Else Is To Blame
I'm A Victim
Pay me for Doing Nothing
Not many attended his funeral because so few realized he was gone.
If you still remember him, pass this on. If not, join the majority and do nothing.
————-