As Mckenzie's Patriotic Alliance Keeps Milking Members from the DA, Malema Warns of the Capture of ANC Mayor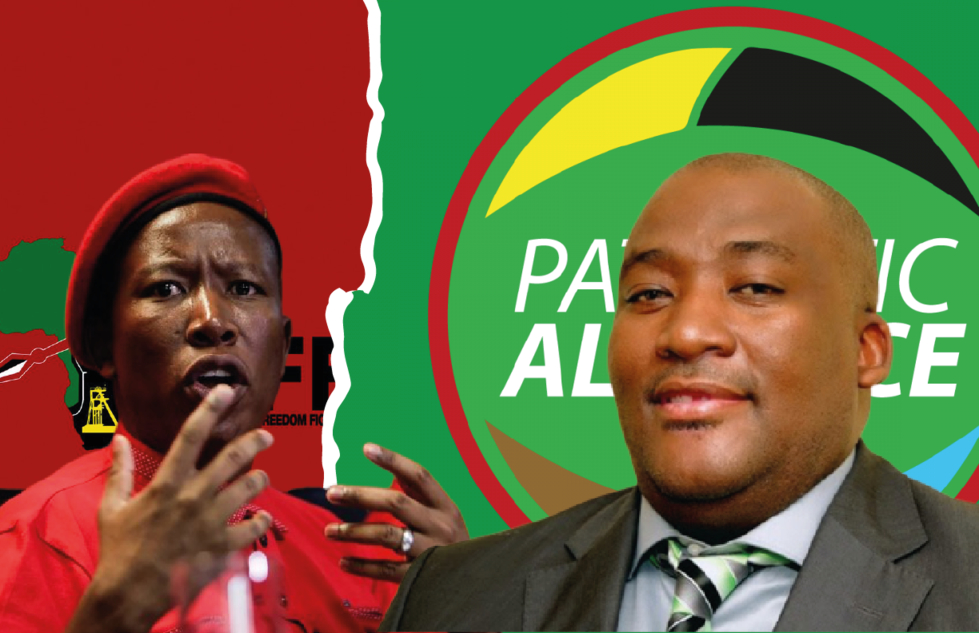 Off lately, Mckenzie's Patriotic Alliance has been taking members from the Democratic Alliance with the latest being Councillor Daniel Netnow from Ward 7 in Ennerdale, Johannesburg.
Ward councillors are among the members that the Patriotic Alliance is adding to its base from other parties since the departure of Netnow from the Democratic Alliance comes shortly after that of Peter Rafferty, a councillor from Eldorado Park, who left the DA together with his wife.
According to Africa News 24-7, in leaving the DA for PA, Netnow and Rafferty believes that Mckenzie's party stands for what they believe is in the best interests of the people that they represent
"I see the PA as the only political party that is serious about the plight of coloured communities and all the people of South Africa". Netnow asserted
While using a similar tone, Rafferty said "Never before have I heard a political party understand and express the plight of not just the people of Eldorado Park, but all communities striving for a better life in South Africa.".
Regardless of the positive statements being said about the Patriotic Alliance by these absconders, Julius Malema, the president of the Economic Freedom Fighters (EFF) warned that Gayton's party and IFP had captured the Mayor of Joburg Geoffrey Makhubo who is a member of the African National Congress (ANC).
Over the years, Malema and Gayton have had tough verbal exchanges, with each one of them having told another that he is a criminal.
Time will therefore tell whether Gayton's fishing tactics of members from other parties is based on offering better solutions to party cadres and members of the community or not since even Malema himself once lost Kenny Kunene to the Patriotic Alliance.
Recently, Mckenzie weighed in and promised to amicably solve the controversial Eldorado substation project between City Power and Setheo Engineering which has taken years to complete.