South Africa's Jenach Marketing Promises and Guarantees to Be a Brand Visibility Partner to Both Big Businesses and SMEs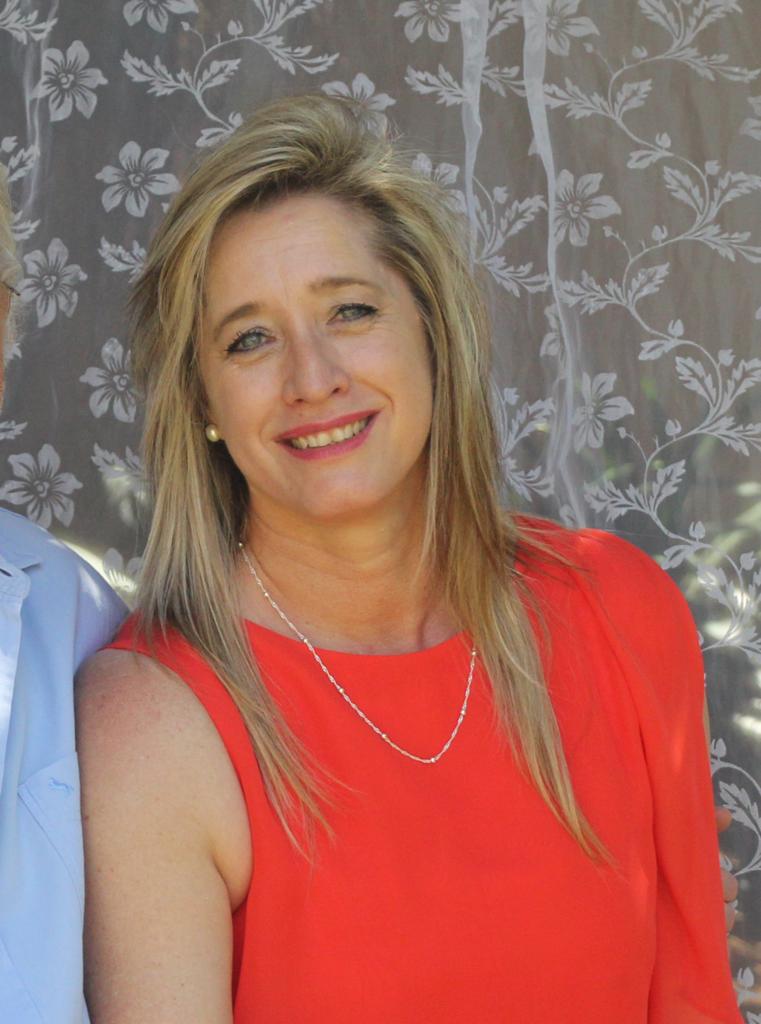 South Africa's Jenach Marketing, a business solutions and services provider specializing in Marketing Management, Branding Solutions as well as Multi Media Designs promises and guarantees to be a brand visibility partner to both big businesses and SMEs in the country.
Dalene Cornelius, the founder of Jenach Marketing believes that their commitment to help clients achieve their goals makes them to be considered and to be adopted like an in-house Marketing department by those businesses and individuals that they serve.
With a number successful enterprises such as the award winning Yalla Yalla Boutique Hotel, Pretty Much People and Skin Matters Beauty Salon under its client portfolio, Dalene said that giving personal attention and going the extra mile is one of the secrets why they are fully embraced in the market.
She further highlighted that since many businesses make marketing blunders along the way, Jenach Marketing is thus prepared to help with brand visibility and market expansion since they consider themselves to be always ready to assist in any branding and marketing related situation.
With a Bachelor of Philosophy Honours in Marketing Management plus industry wide experience spanning over 26 years coupled with passion for business growth, Dalene said that she and her team do focus on individual needs of their clients in order to come up with the most cost effective tailor-made marketing plans that achieves the best results.
Because of an advancement in technology plus the Covid-19 disruption, she emphasized the need for both big businesses and SMEs to also consider and adopt digital marketing alongside the traditional marketing approach since much of business activities are now being done online.
In the following interview with iniafrica.com's Brian Kazungu, Dalene shares the story behind the establishment and success of Jenach Marketing.
She also elaborately demystifies digital marketing and emphasizes the importance of brand visibility towards maximizing company potential and increasing the client base.
iniafrica.com: Jenach Marketing is a business solutions and services provider that has done some high profile projects including those for an Award winning Yalla Yalla Botique Hotel. Would you briefly give us an overview of Jenach Marketing including its history and the vision behind it?
Jenach Marketing: Jenach Marketing was inspired by a personal conviction to give a voice to my creativity and to the knowledge and work experience that I gained over the last 26 years.
We want to use our voice, skills, and experience to advocate for change in the work force. This change will enable us to empower entrepreneurs, women in business and the youth with an understanding of their individual importance, recognizing their skills and extending their purpose and gifting towards others. .
From traditional marketing to the digital online platforms, we assist the client to maximise their brand visibility, and client base. More-so, because of our commitment to you as our client, Jenach Marketing will become like your personal or in-house marketing department.
iniafrica.com: Your business provides Marketing Management, Branding Solutions as well as Multi Media Designs among other services. Would you briefly tell us why such services are important for entrepreneurs in South Africa and what specific benefit or advantage are individuals and businesses likely to get if they source these services from you?
Jenach Marketing: Digital Marketing is an umbrella term for the marketing of products or services using digital technologies, mainly on the Internet, and it also includes mobile phones, display advertising and any other digital medium.
By using digital marketing, you can reach an enormous audience in a way that is both cost-effective and measurable. Through this approach, one can save money and reach more customers for less money than traditional marketing methods.
It is important to note that traditional marketing solutions are required alongside with the ever-changing environment of digital marketing solutions.
Our clients always benefit from our willingness and ability to learn fast since this helps us to constantly expand and effectively apply the gained knowledge where possible to the benefit of both the individuals and corporates that we serve.
iniafrica.com: I understand that Jenach Marketing is also into Events Planning and Management, and right now we are heading towards the festive season where most business and social gatherings will be taking place. How prepared are you for the festive hype and what special packages should clients expect from you this time around?
Jenach Marketing: Any event is a special event. We stay current with the seasons, environment, and political climates around the various business industries.
We are prepared to go the extra mile, and to give creativity and innovation free reign with the client's requirements or dreams. Jenach Marketing prides themselves as an industry and environment friendly company that is ready to assist in any situation.
iniafrica.com: In relation to products and services that you are offering, what do you think are some of the biggest mistakes that businesses or individuals are making which is affecting their visibility and potential on the market and how is Jenach Marketing as a solutions provider helping to solve those problems?
Jenach Marketing: Many companies and individuals make the mistake of thinking that they can manage their own online marketing, when in fact, they do not really understand what is required to go online and stay there.
As such, we provide solutions, train where necessary and also assist companies with their visibility both on a digital platforms as well as on their social media platforms.
In order to maximise their marketing efforts, we ensure that their traditional marketing efforts will be joined in synergy with their digital marketing strategies.
iniafrica.com: How has the market responded to your products and services so far since inception and what can you attribute to such kind of a response?
Jenach Marketing: Jenach Marketing is well received in an ever-growing and changing environment.
We pride ourselves of being constantly able to learn new and fresh ways to empower our clients in their respective fields and industries since marketing and marketing mixes are dynamic (constantly changing and growing).
iniafrica.com: What is it that is unique about yourself, your team and your services that sets you apart and which helps you to stand out among various service providers who are in the same category with you?
Jenach Marketing: Excellence is important in all our endeavours. To stay competitive in a challenging environment, knowledge is required. Our competitive edge within the marketing industry, is ensured by constant studies within the marketing industry.
Jenach Marketing is unique in the sense of giving personal attention, a personal touch and for really going the extra mile. We work with passion and commitment and we are also willing to go the extra mile in order to fulfil all expectations of our clients.
iniafrica.com: What can you look back at and say that so far, this has been your major achievements as an enterprise and what do you believe has greatly contributed towards such achievements?
Jenach Marketing: Jenach Marketing has grown small businesses into successful industry competitors because of its willingness to learn, adapt and change where necessary or needed .
iniafrica.com: In a world where most people are failing to start and run their own enterprises because of lack of capital and other constraints, how have you managed to launch and drive Jenach Marketing as a business?
Jenach Marketing: If you have a dream, follow it. Start with what you know best, do it and learn where necessary in order to improve. Always listen when industry leaders have something to say.
One does not need huge amounts of money, but only hard work, the willingness to achieve as well as constant learning.
More-so, surround yourself with people that believe in your ability and who can encourage your efforts and most importantly, recognise your God given abilities.
iniafrica.com: The current economic situation globally and even in South Africa is challenging. As such, what is it that has helped you as a business to continue operating under some difficult conditions that you have encountered?
Jenach Marketing: When you work around your dream and abilities, never give up. Even when there are no clients for the day, spend that day to enrich your knowledge. Look after your clients, listen to them, and give recognition where needed.
iniafrica.com: What are and what has been some of the specific operational challenges that you encounter in your line of business and how are you managing to dribble past these obstacles?
Jenach Marketing: A big operational challenge that many businesses experience these days is the load shedding issues we currently have in South Africa since being online requires power and data.
Fortunately, everyone understands this as a challenge and as such, we try do to as much as possible on any given day to be prepared for "off days".
Alongside the load shedding, the COVID 19 situation keeps us from meeting with our clients face to face and this makes it difficult for connecting with or getting new clients.
Fortunately, most companies realized that a digital presence is required and can connect via some sort of digital or online platform.
iniafrica.com: Based on your experience, what advice can you give to people who want to venture into business as well as job seekers concerning entrepreneurship as a way of creating employment for themselves and others?
Jenach Marketing: Dreams and ideas. Everything begins with an idea. – You must see yourself in the future. Give that dream wings and break it down into goals.
These goals get broken down into a plan and a plan becomes reality. I love the following saying – A dream written down with a date, becomes a goal. A goal broken into steps, becomes a plan. A plan backed by action becomes reality.
Believe in yourself and hard work. It is possible. Surround yourself with like-minded people and do not be afraid to ask – ANYTHING. There is no such thing as a stupid question. We grow and learn as we ask and keep on asking.
iniafrica.com: What are the current challenges happening in your industry or country, which are affecting the viability of your business? In that regard, what are the strategies that you are putting in place for you to achieve your goals?
Jenach Marketing: Some people think that just because they know some of the social media platforms, they know it all and as such, the mistakes they make causes them to be disillusioned by digital marketing.
As a marketing company, we therefore come in and provide a complete solution, which is not limited to digital only.
Ideas, goals and set targets to grow your business need to be determined before any strategy can be formulised.
Once the strategy is formulised, campaigns and the marketing mix can be addressed to the satisfaction of our clients since to us, success is making those who believed in you look brilliant.
iniafrica.com: Where do you foresee your business in the future and what legacy, history or impact do you want your business to have in your community, country or across the world?
Jenach Marketing: I want Jenach Marketing to create opportunities for individuals, entrepreneurs, businesses, and young people. The company should grow in the extent of providing a creative platform for innovation and ideas.
The ability for the company to invest in the community and give to the less fortunate by growing their interest, help building their dreams and to become a pillar in the local and international environment.
Through the engagement of our clients and stakeholders, that we know that the company is making a positive difference, investing and growing our clients and their interests.
iniafrica.com: How do clients and other stakeholders engage your business? How do they get in touch?
People can get in touch with Jenach Marketing through email, phone or even by visiting our website using the following details:
Email: info@jenachmarketing.co.za.
Personal email – dalene.cor@gmail.com
Phone/WhatsApp – 083 255 5053
Website – www.jenachmarketing.co.za.
#. The questions in this interview are adapted from the book, The SME HANDBOOK written by Brian Kazungu.
Make Money During Lockdown, Visit WTT Recycling In Soweto And Get The Best Deals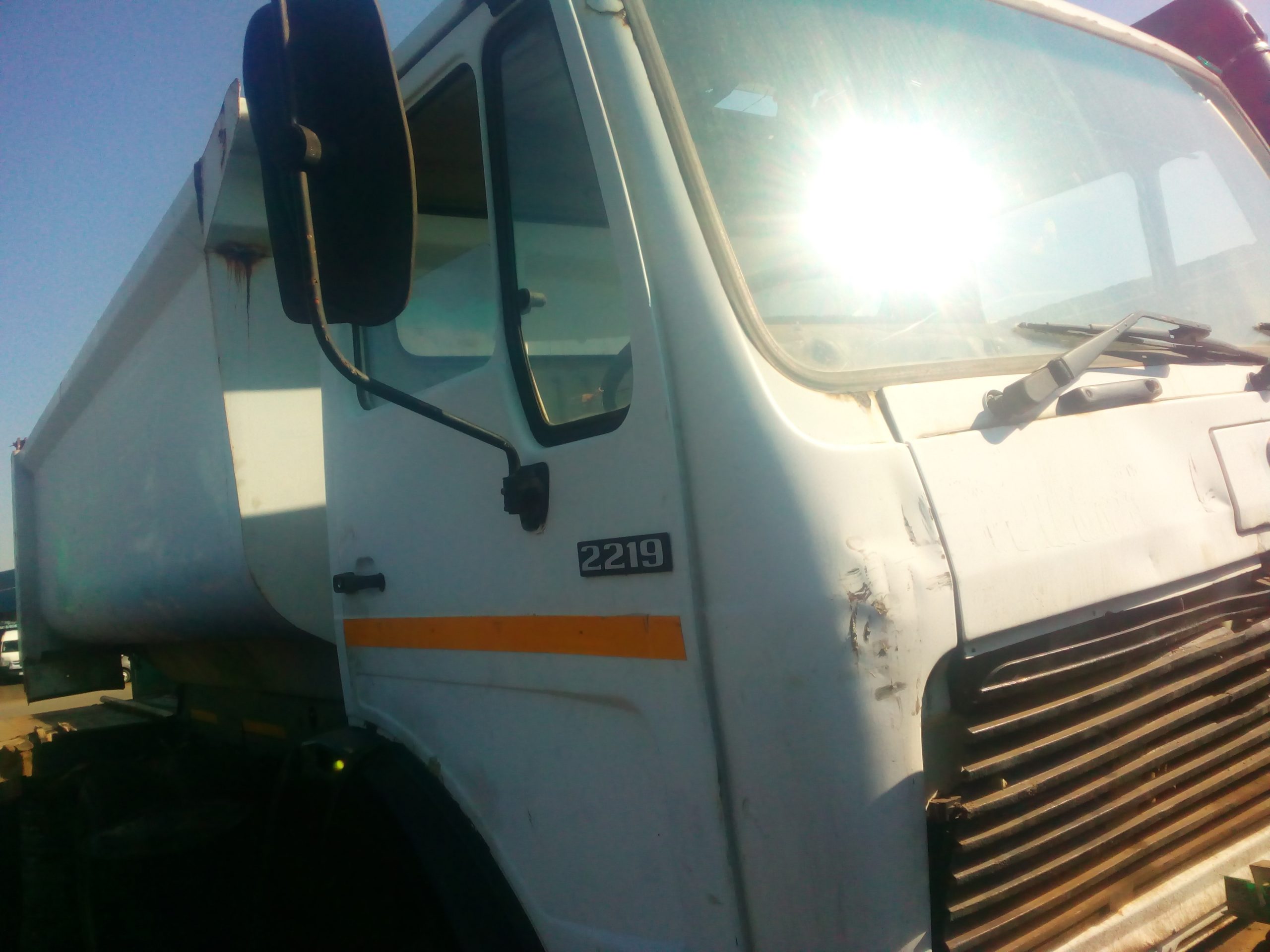 Brian Kazungu, 12/06/2021
MERCEDES BENZ 2219 TRUCK
NOT MOVING, NO GEAR BOX, NO RADIATOR, NO PAPERS. BODY STILL IN GOOD SHAPE
165 MIDWAY STREET, MIDWAY, SOWETO, NEAR PROTEA GARDENS MALL
PRICE: R60 000.00
GEHL SKID LOADER SL4625 FOR SALE
FOR ALL YOUR RUBBLE REMOVAL AND SITE CLEARING
IN WORKING CONDITION
165 MIDWAY STREET, MIDWAY, SOWETO, NEAR PROTEA GARDENS MALL
PRICE: R120 000.00
PHONE 076 784 7030
TOSHIBA TECRA R940 CORE i5 LAPTOPS BREAKING FOR SPARES
KEYBOARDS, SCREENS AND MANY OTHER COMPONENTS TO SALVAGE
HURRY WHILE STOCKS LAST
165 MIDWAY STREET, MIDWAY, SOWETO, NEAR PROTEA GARDENS MALL
PHONE 067 138 0593
Five (5) Important Types of Capital That You Must Have As an Entrepreneur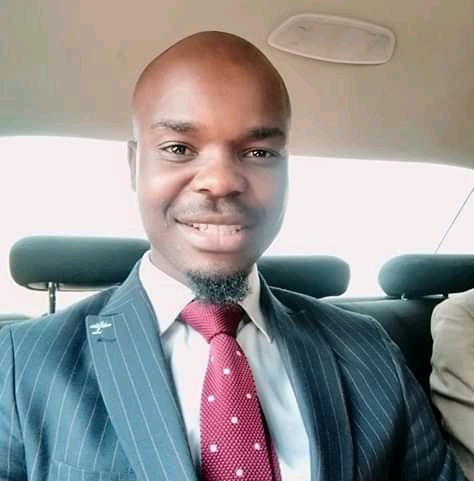 Munyaradzi Chikomba, 27/03/2021
Many people across the world definitely want to venture into business but the biggest challenge which is stopping them from starting their own enterprises is lack of capital.
It is because that reason that I want to highlight that Start-up Capital does not only mean liquid capital or money.
Yes indeed, you may not possess cash at the moment and yet you may have the following forms of capital which you can actually use to advance your entrepreneurial ambitions.
Relational/Social capital – A relation is defined as the way in which two or more people, groups, and countries, talk to, behave toward, and deal with each other.
In life, you talk to many people and as a business person, you should learn to establish strategic business relationships which will eventually help you in the near future. You should strive to establish, nature and cultivate good relations so that you can in turn also benefit from them.
Good business relations have the capacity to advance your life for the better.
If you borrow money for no interest or ask for a favor from a colleague without paying for it, you would have actually used what is called social capital.
Social capital can also link you to new customers and give you more visibility without incurring serious advertising costs. In business, good relationships are very important, because without them, you will quickly go out of business.
Intellectual capital – Intellect is defined as the capacity for rational or intelligent thought especially when highly developed.
You must always understand that information or knowledge is power and as such, if you can use information to advance your ventures, it will bring you a great return on investment. You actually trade in the knowledge that you have in exchange for liquid capital.
For example, if you are very knowledgeable in a certain field, you can decide to offer tutorials or consultancy in that regard and people will give you money (liquid capital).
Intellectual capital can also save you money especially when it comes to doing some things on your own instead of paying someone to do it on your behalf.
When you lack information, you may end up paying for things that can be possibly be done for free like online applications or submissions for certain documents which other peopl can charge you if you ask them to do it for you.
Skills capital – A skill is a learned power or dexterity of doing something competently: a developed aptitude or ability.
There are those things which you are able to do with utmost easy and yet they have a monetary value.
You may be so good at doing these things to such an extent that it is almost impossible for people to forget you. Such an ability on its own is a form of capital which you exchange for money. It is therefore very important for you to develop your skills.
If you can design fliers on your own, you will not pay for that service and hence you would have saved a few dollars. Your skills capital can save you some money which you can then use for other more important things in your business.
Emotional capital – An emotion is a conscious mental reaction (such as anger or fear) subjectively experienced as strong feeling usually directed toward a specific object and typically accompanied by physiological and behavioral changes in the body.
Your ability to face what life throws at you is part of your capital because remember an emotionally unstable individual can't make sound decisions and yet business is all about making sound and profitable decisions daily.
Emotional capital is very important because it defines and determines the effectiveness of every other type of capital mentioned above.
Management of emotions is a fundamental aspect in business because if you can't manage your emotions, you will make irrational decisions which are detrimental to your company and thus negatively affecting all the other forms of capital.
People who are familiar with stocks (shares) and investments will tell you that good management of your emotions is very important since it enables you to make sound decisions.
Spiritual capital– The word spirit is defined as a force within a person that is believed to give the body life, energy, and power.
Spirituality in simple terms is knowing oneself deeply and relating it to your daily routine and calls.
This type of capital calls for you to invest in your inner being so that you can be in sync with your creator or beliefs despite your faith.
Spiritual capital is beyond religion because you can be very spiritual but not inclined to any religion. Spiritual capital is very important because it makes you to believe even when there is no or little hope and it keeps you going even in dire situations.
Yes, business may not be anchored on spiritual beliefs since its runs on the laws of commerce but you must understand that businesses are run by people who are subject to spiritual realities.
If you take some time to study the lives of some leading business people around the world, you discover that they have a certain level of spirituality which influences their decisions.
Definitions in this article are taken from the Merriam-Webster Dictionary.
Munyaradzi Zindi Chikomba (The Social Architect) is a Co-founder & Executive Chairperson of Shanduko Foundation. He is a content creator and serial columnist who writes articles on social commentary and social affairs. He is passionate about building and shaping society through digital advocacy and media. He is an Editor In Chief at Peach Media Trust.
Mutumwa Mawere's Book, When Minds Meet: A Fascinating Binocular on the Tragic Reality of Africa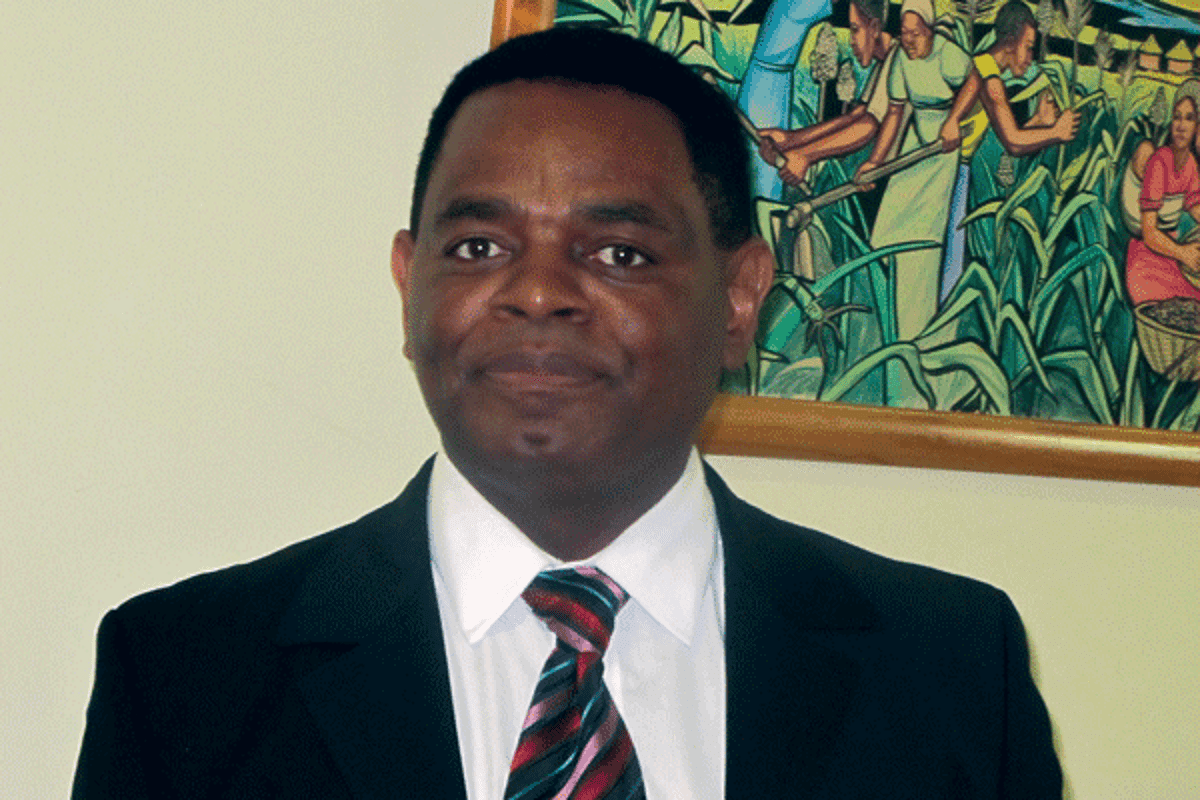 Brian Kazungu, 27/03/2021
In a poetry anthology titled General Emeritus – Wisdom, Mysteries and Dark Sayings, there is poem called The Bewitched Continent with a statement which says "This is a bewitched continent, its own people by its own people are made to be poor."
I was reminded of the above statement when I was reading the book, When Minds Meet, written by businessman, songwriter and author, Mutumwa Mawere.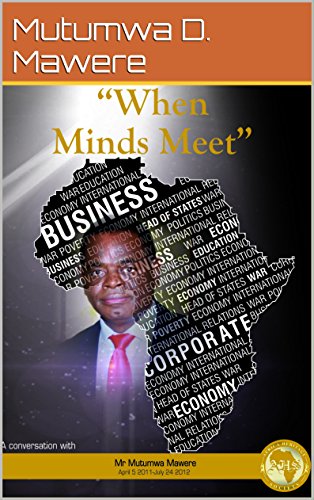 In the preface of the book, he writes "Africa after 56 years of independence has not been able to efficiently and effectively address the triple challenges of poverty, unemployment and inequality. The lingering question is whether the faulty lines lie at the individual, corporate or state level, or fundamentally, Africans are a cursed people".
Using his personal encounters, from the first chapter, we see how he established a business empire spanning the SADC region and beyond with an employment of at least 20 000 people and a US$400 million income on the backdrop of a decorated academic and professional background.
When Minds Meet is an interesting and mind engaging literature by an academic of note whose educational adventures spanned across Zimbabwe, Swaziland, the UK and USA doing different studies including but not limited to Actuarial Sciences, Economics, Business Management as well as Finance and Investments.
According to Mawere, this book is a collection of articles that he wrote for various news publishers on issues that need to form part of the conversations among Africans on critical issues that must be considered if the continent is to deliver on the promise of a better life to its citizens.
In the rest of the book, especially based on his personal experiences in the corporate world including a stint at the World Bank's International Finance Corporation, he addresses a number of issues that needs attention if Africa is to rise up the global economic ladder.
While writing about the often abused notion of State Enterprises in Africa, Mawere questions the essence and merits of allowing the State to run businesses and yet it is already the ultimate revenue generator in any country through taxes contributed by its natural and artificial persons.
"The history of nationalization and its impact on efficiency and productivity has to be part of the body of knowledge that citizens must possess before blindly embracing approaches to nation building that have often proved to produce misery, brain drain and general welfare losses". He explains.
He also brings to light the scourge of inequality which is still rife in the continent despite Africa having attained political independence many decades ago.
With reference to Zimbabwe, Mawere says "As we near the 31st birthday of Zimbabwe, we are compelled to take stock of the distance travelled, successes and failures scored in reducing the inherited gap between rich and poor and more significantly, what could have been done differently in order to deliver on the promise of independence in an efficient, inclusive, just and equitable manner."
Even though much of the examples that he used relates to Zimbabwe, it is a fact that there is a disturbing uniform approach in the modus operandi of primitive administrative systems in much of the African countries.
For example, even though a country may have many selfless people who are working very hard to positively transform their communities especially from an economic angle, much of the limelight goes only to political actors even though much of them are less effective at their work.
A case in point is the mistreatment by political actors which is given to business players, religious leaders and artists such as musicians in the African continent when they do not conform to the unpalatable whims of some unscrupulous politicians.
Mawere touches on this subject by saying "When one looks at the newly emerging nations, it is instructive that they all have their own indigenous warriors (business role models).
For example, in the case of South Korea, we now know that the warriors are Samsung, Hyundai, LG Electronics and many others. In the case of India, the generals are known.
However, in the case of Zimbabwe, any would-be general (business role model) is targeted, specified, ridiculed and over-harassed in a manner that exposes the hypocrisy and not the sincerity of the thrust.
In a book titled Primitive Politics and The poverty Machinery, politics was referred to as having to do with the administration of societal affairs towards enhancing interpersonal interaction for people's peaceable co-existence in progressively adapting to the dictates of nature.
It further says that politics in general entails the creation, provision, maintenance, development and promotion of a conducive environment for a harmonious and progressive interaction of humanity in a given territory.
The same book also described Primitive Politics as the adoption of archaic and irrelevant approaches and mechanisms in the administration of human affairs in a contemporary society.
When you look at the above definitions, you will then realize the justification and nobility of Mawere's call for minds to meet in creating a better world for all since when there is lack of a shared understanding on what matters the most, chaos and even poverty ensues.
It is an undeniable fact that most of the governments in Africa are sustained by fostering divisions amongst the citizenry especially by making it difficult for minds to meet and collectively address the pressing concerns in various communities.
Under the Chapter titled The Powerful Minority, Mawere writes that "The powerful vocal minority has dominated the State to the extent that citizens, contrary to the provisions of the Constitution, feel helpless in reclaiming their sovereignty over matters of the State."
It is even self-evident that in the African continent, there is rampant and despicable weaponisation of religions, labor movements, ethnicities, races and many other societal groupings in order to stifle unity and corporation which mostly threatens the status quo especially in the corridors of political power.
Mawere's book which is made of up of 71 mini chapters and 436 pages, is indeed a thick volume but it's quite an engaging, informative and enlightening piece of literature for anybody interested in knowing why Africa hasn't made significant progress many decades after its independence.
It is also an invaluable resource for entrepreneurs, government actors, policy makers, donors and all those who seek to understand this continent and the world better.
Some of the chapters in this read-worthy book include, Justice and Fairness, State vs People, Poverty Fight, Government and Business, Nationalization, Inequality as well as Powerful Minority and Property Rights.
The book can be found on Amazon on the following link: https://amzn.to/3tX5VIp
Book review done by Brian Kazungu, an Author, Media Practitioner and a Technology Enthusiast: https://www.amazon.com/author/briankazungu