2021 Membership To The C2C – Banking On Africa's Future (BOAF) – 10,000 Points Of Light (POL) – MR Gerald Kanyepi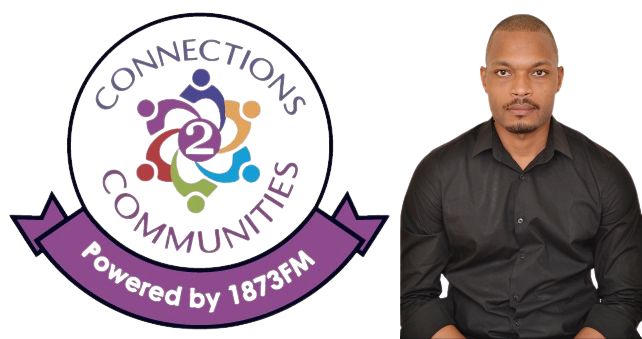 JOHANNESBURG (January 11, 2021) – Mr. Mutumwa Mawere, Chairman of the Africa Heritage Society (AHS) and the 1873 Network, and Mr. Brian Kazungu, the Editor of iniAFRICA News, announce today that Mr. Gerald Kanyepi, a person of Zimbabwean heritage who is also an entrepreneur and aviator, based in Dubai, has henceforth been inducted into the list of 10,000 members of persons who are contributing to reshaping the African identity through thought and action.
Mr. Kanyepi is a member of C2C, an initiative to convert connections to communities that can act as bridges to knowledge and opportunities.
"Imagine it is midnight and you had to zoom into the world, what would you find in Africa? – It would certainly have many dark patches and a few shinning stars whom by playing their parts in delivering the promises that speak to their passion, they help provoke, inspire and ignite positive change.
Mr. Kanyepi's life journey, and his footsteps when replicated, holds a better promise for others. By building a circle of human beings like Mr. Kanyepi around a problem, no problem will escape a solution.
When minds meet on what is yet to be done, a seemingly insurmountable problem becomes an opportunity," said Mr. Mawere.
This is what Mr. Kanyepi had to say: "By virtue of my current geolocation, I have been privileged to meet many people from around the globe.
I have partnered in a JV collaboration with one Canadian, who after having lived in 12 countries around the world, is currently based in the Caribbean. The other JV partner of African descent is from the Netherlands. Together, the formation of the JV portfolio identifies African projects and matches investors to those projects.
We have a solid base of investors in the JV and we are helping projects in all industry sectors, including renewable project holders such as Solar PV. "With a bankable project business case presented, we secure in return a facilitation success fee. The key word here is "success".
He continued to say: "This came at the backdrop of me having projects that needed funding. After a struggle, I then realized that a number of other African entrepreneurs and successful business people have meaningful projects, but don't have access to funding because of the way they present their projects."
Mr. Mawere said: "By inducting you into a group of 10,000 people, you already belong to a bank of hope in which the currency are the human beings in it.
Like any bank, it is opened by an opening balance, and each entry is a like a cash deposit and each exit is like a cash withdrawal.
Now that Gerald is a member, this bank is his and it is important to shape and define its personality by acting in its name.
He can now use C2C as his vehicle to build a community who share an interest is learning. For example, about the promise and challenges of renewable energy solutions.
It follows that people who are looking at the energy balance and insecurity in Africa, have through Gerald, a bridge to capital markets to bridge ideas and projects that will remain in the minds and graveyards absent capital.
Gerald is now an official C2C-BOAF 10,000 POL Ambassador.
Mr. Kazungu said: "On behalf of the iniAfrica News, I am pleased to welcome Gerald to this exciting and promising enterprise to build a family of connected people with a purpose.
We believe that the question of our time is and ought to be: "Ask not what C2C can do for you but what you can do for yourself using C2C as a vehicle."
For more information:
Brian Kazungu
Editor and Member Services Director
Email address:[email protected]

TOWARDS A SHARED UNDERSTANDING ON THE PROMISE AND CHALLENGES OF BUILDING COMMUNITY POWER TO SOLVE HUMAN PROBLEMS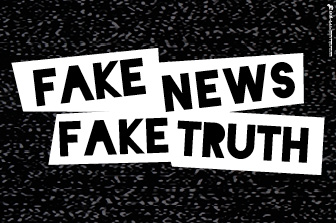 Set out below is an interesting chat between Mr. Mosaics Marufu, an office bearer for a body corporate in Zimbabwe representing disabled persons.
[1/31, 6:00 AM] mdmawere1: CONVERSATIONS THAT ARE WORTH SHARING
MUKWAKWAMI & MAWERE
FAKE NEWS V THE TRUTH IN NARRATIVES OF A PAST THAT EXISTS BUT IS TWISTED FOR POLITICAL EXPEDIENCY: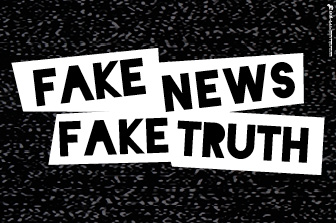 [1/30, 2:08 PM] Mukwakwami: Yes…that is in the public record… however that's the financial mechanism that was at play…still stands perception wide that Subject.. Mutumwa Mawere acquired SMM from Turnall Hdings UK…as an aside what surprised me personally was that Asbestos was being ditched globally…and tho arguments for a safe blue asbestos was promoted..I hear rumours that The Zimbabwe Government would assist in projects to sustain the conglomerate…it was at that time that the Zambezi Bulawayo water pipeline was also touted as a saviour…these are some of the aspects surrounding my perception of your venture..thus Zanupf as the governing party featured prominently
[1/30, 2:13 PM] mdmawere1: #1 After putting my side, I am surprised you still assert that MUTUMWA MAWERE acquired SMM from Turnall Holdings when this is untrue and false?
[1/30, 11:15 PM] Mukwakwami: If you read what I shared it's mostly confessional.. because up now I thought so..but you clarified…it.. whether most Zimbabweans think or thought like me here is an unknown….
[1/31, 5:56 AM] mdmawere1: Thanks. I think the whole idea is not for me to read but for others like you to choose to be the voice for the new narrative based on evidence that you may now have that contradicts the version that may have existed.
Imagine the correct facts are buried after revelation because of your choices and actions, what would be justification of your role in the value chain of building open, transparent and accountable governance systems based on the truth and justice?
[1/31, 8:32 AM] mdmawere1: [1/31, 7:55 AM] Shayne Kundai: Morning Dziva
[1/31, 8:06 AM] Shayne Kundai: When I was growing up I used to hear about you on the news and how and how President Mugabe would mention you in his speeches.You would be portrayed as an antagonist
In all my article reading I have never found one that you yourself mention the acquisition of SMM.This conversation is the first time hearing you say this.
I think the narrative that people have yekuti Mutumwa Mawere had a fall out ne ZANU PF is all what the public has been exposed too.You know how Zimbabwe is when it comes to propaganda.In Zimbabwe you cannot own anything unless you are a ZANU PF beneficiary.When fallout comes you are cast out and you lose everything
The memoir is a good project.It will give clarity to the public
A documentary as well will give people access to the truth
[1/31, 8:16 AM] mdmawere1: I have no recollection of Mugabe mentioning me in his speeches.
If you have copies of such speeches, please kindly share.
I am intrigued that such content exists and is known to you.
The project to be of any value must be inclusive.
[1/31, 8:16 AM] mdmawere1: Good morning
[1/31, 8:42 AM] Mosaics Marufu: Save if I may ask what was the relationship between smm mm and gvt.
[1/31, 8:43 AM] mdmawere1: What do you think or have heard so that I may know from you?
[1/31, 8:45 AM] Mosaics Marufu: Ok thanks my understanding is you had shares as well as gvt. But it's unfortunate couldn't follow after the mines closed.
[1/31, 8:46 AM] mdmawere1: Shares in which company or companies.
[1/31, 8:47 AM] mdmawere1: It turns out that Adv is offline and not recheable anyway.
[1/31, 10:57 AM] Mosaics Marufu: Lucky them
[1/31, 10:58 AM] mdmawere1: How so?
[1/31, 10:59 AM] mdmawere1: Is it a consequence of luck or effort as well?
[1/31, 11:02 AM] Mosaics Marufu: You might have the effort(guts) but it's also 10% luck.
[1/31, 11:02 AM] mdmawere1: Did you see what happened when I asked Mucha to name a beneficiary cause, what his response was.
[1/31, 11:22 AM] Mosaics Marufu: Trying to locate chat can you please tag it
[1/31, 11:29 AM] mdmawere1: [1/25, 7:38 PM] Mucha Mugota: Wow! Just wow!
You are on to something mukoma.
[1/25, 7:40 PM] mdmawere1: Is it ok?
[1/25, 7:41 PM] mdmawere1: You are the brains behind. You will receive 5% of the proceeds towards a charity of your choice.
[1/25, 7:49 PM] Mucha Mugota: Its great mukoma.
[1/25, 7:51 PM] Mucha Mugota: Will ask it be donated to Capota School for the Blind in Masvingo. Its a worthy cause close to my heart.
[1/25, 7:57 PM] mdmawere1: Now it is your turn to show up for this noble cause.
[1/25, 7:58 PM] mdmawere1: You are the GENERAL and I will be there to support the cause.
[1/25, 7:58 PM] Mucha Mugota: Kikikikiki.
I will do my best mukoma.
[1/31, 11:30 AM] Mosaics Marufu: Yes I read this one
[1/31, 11:33 AM] Mosaics Marufu: Yes like me he was really exited. I also appreciate this gesture as I work with visually impaired too
[1/31, 11:33 AM] mdmawere1: Do you agree that he was the author of the idea of the memoir?
[1/31, 11:35 AM] Mosaics Marufu: Trying to connect all conversation but because of power cuts sometimes loose out but am following
[1/31, 11:36 AM] mdmawere1: Do you agree that he was the author?
[1/31, 11:40 AM] Mosaics Marufu: Yes I read so
[1/31, 11:43 AM] mdmawere1: Is there anyone who stopped a person like Luke and you from proposing a similar arrangement?
[1/31, 11:48 AM] Mosaics Marufu: Not at all but maybe our approach was not of your expecting.
[1/31, 11:49 AM] Mosaics Marufu: Expectation
[1/31, 11:50 AM] Mosaics Marufu: BOAF is an eye opener
[1/31, 11:51 AM] mdmawere1: Do you agree that there would be no benefit to me at all since your lives hitherto like that of Mucha are unknown to me?
[1/31, 11:52 AM] mdmawere1: ARE YOU AWARE THAT BOAF IS AN IDEA AND NOT A PERSON OF FLESH LIKE WHO IS ENGAGING YOU AS A PERSON?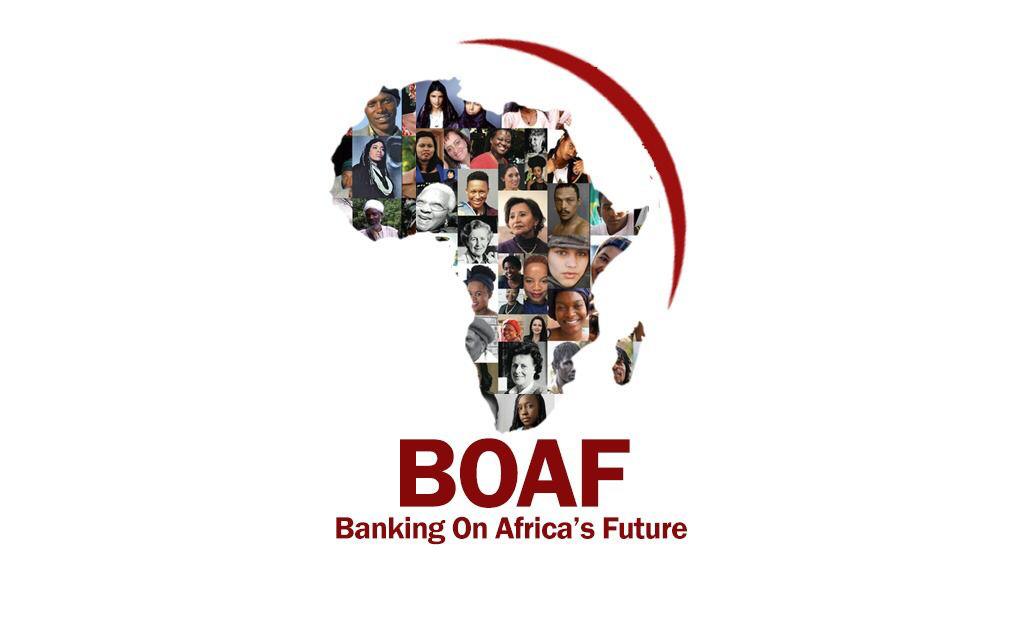 [1/31, 11:54 AM] Mosaics Marufu: Yes but your benevolence will be talked of by benefiaries your profile as well
[1/31, 11:54 AM] Mosaics Marufu: Yes I know
[1/31, 11:55 AM] mdmawere1: Do you agree that graveyards have no ATM machines to deposit or withdraw funds?
[1/31, 11:55 AM] Mosaics Marufu: Too far fetched kkkk
[1/31, 11:56 AM] mdmawere1: What benefit would this be to me?
[1/31, 11:56 AM] Mosaics Marufu: Expagorate on this
[1/31, 11:58 AM] mdmawere1: You have asserted this: "Yes but your benevolence will be talked of by benefiaries your profile as well," and I battling to understand why you import my profile into the equation.
Pres. Mnangagwa must have assumed that he is addressing 'economic illiterates', says Professor PLO LUMUMBA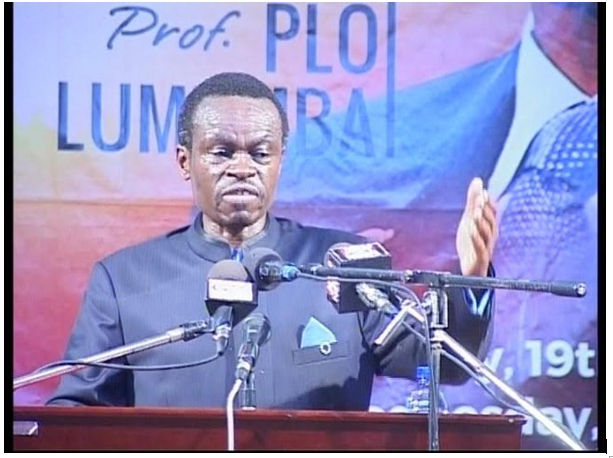 Professor PLO LUMUMBA remarked in a WhatsApp group, under the title African Political Debates (APB), that: "Mnangagwa must have assumed that he is addressing 'economic illiterates'," after watching this video:
Set out below is a conversation that followed Prof Lumumba's comment that must have been meant to provoke, ignite and inspire conversations on whose duty it is to shape and define the character and personality of Africa.
Africa belongs to all who ADD VALUE to its personality and character. CIVICS ILLITERACY for fodder for despots,
[[2:40 pm, 03/04/2022] Dr. Plo Lumumba: President Mnangagwa must have assumed that he is addressing 'economic illiterates'.
[2:47 pm, 03/04/2022] BOAF00001: He did not have to assume because illiteracy is the bridge to power in many of our societies otherwise if the voters were alert and vigilant, do you think this reality would be possible?
[2:49 pm, 03/04/2022] Dr. Plo Lumumba: I must agree with you. It is the bane of most of Africa.
[2:53 pm, 03/04/2022] BOAF00001: Pervasive illiteracy on what matters including CIVICS is debilitating and fodder for abusive political actors.
[2:54 pm, 03/04/2022] Dr. Plo Lumumba: Marcus Tullios Cicero quote:
"Do not blame Ceasar, blame the people of Rome who have so enthusiastically acclaimed and adored him and rejoiced in their loss of freedom and dance on his path and give him triumphal processions. Blame the people who hail him when he speaks in the forum of the new ' wonderful good society, ' which shall now be Rome. Interpreted to mean more money, more ease, more security, more living fatly at the expense of the industrious."
[2:54 pm, 03/04/2022] BOAF00001: Nothing much has changed.
[2:55 pm, 03/04/2022] Dr. Plo Lumumba: Still relevant centuries later👆🏿Europe stirred up but we remain in deep slumber
[2:58 pm, 03/04/2022] BOAF00001: As long as public power is prostituted, there will be no one left to protect the public from tyrants.
The Brothel that are African political systems can only guarantee Africa's downward spiral.
The few voices of reason will continue to be pooh poohed as irrelevant, utopian and even stupid irritants.
Who has title to decide to prosecute civil or constitutional questions on behalf of the President?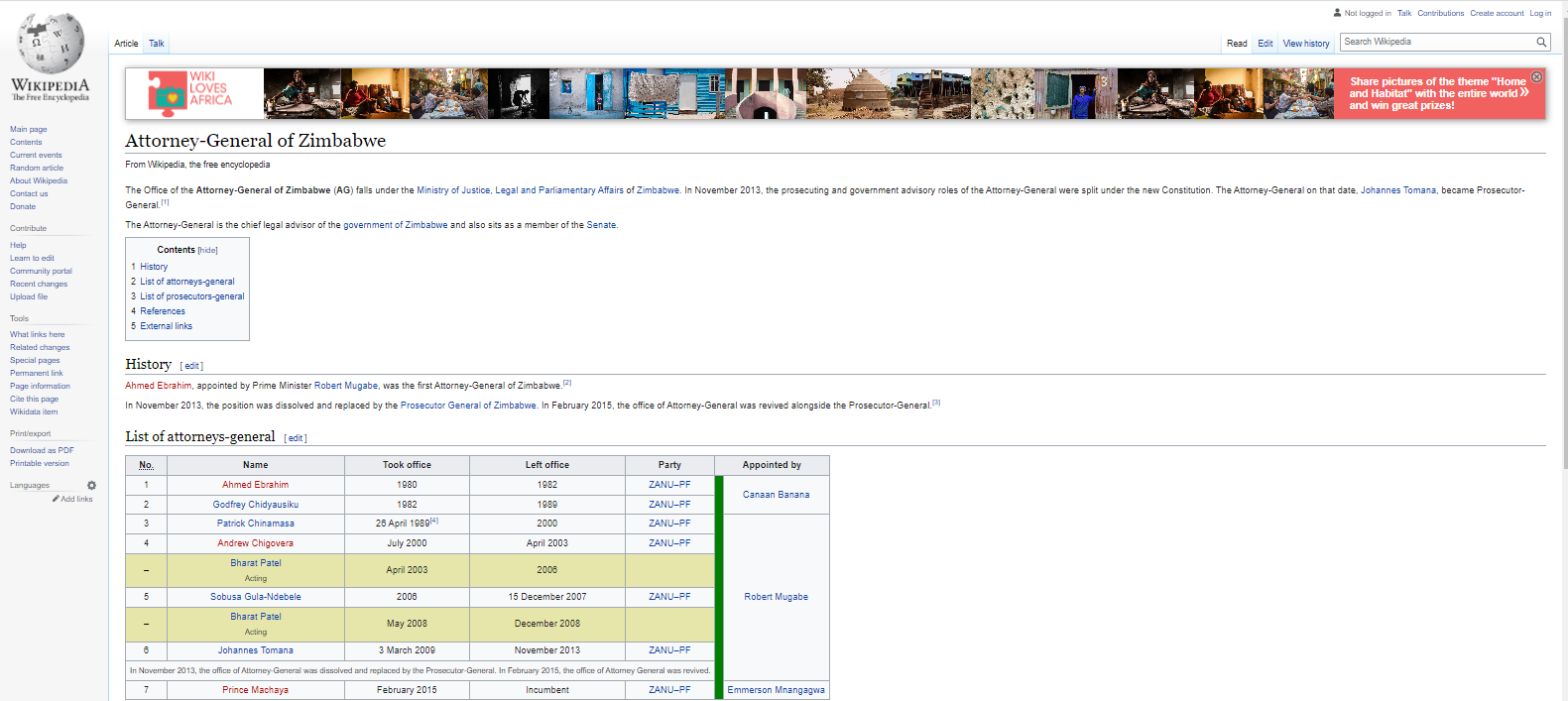 In the matter under Case Number CCZ 34/21, the Applicant, Mr. Tichaona Mupasiri, launched his application and served it at the Attorney General's office believing that s114 of the Constitution was applicable.
Mr. Mupasiri explains the reason and logic behind the targeted Respondents as follows:
"At the time, I launched the application, I will alive to the background and reason why s167 is limited to the apex court's exclusive jurisdiction in determining the merits or demerits of a complaint regarding the breach of a constitutional duty imposed specifically on the President as the constitutional head of the government of Zimbabwe.
I knew that no President who is not conflicted would miss any opportunity to correct a record that may exist with or without his knowledge regarding his conduct.
I wrote a letter to Manikai, the author of the utterances made in a chat with Mr. Fred Mutanda on 27 March 2021 or after 17 years of the placement of SMM under the control of an Administrator appointed by Chinamasa in his capacity as a purported representative of a creditor of SMM.
It was alleged that SMM was indebted to the state solely because its ultimate beneficial shareholder, the person of Mr. Mutumwa Mawere had diverted SMM's export proceeds in SA resulting in SMM being forced to borrow funds from the state.
If this version was true and fact, I reckoned that any bona fide creditor, would not need the agency of a Minister of Justice to assist in debt collection when such an eventuality of a defaulting debtor is a common occurrence in relation to companies as going concerns.
I could not find any justification for the actors like Chinamasa using public power to create facts and circumstances in respect of a debtor like SMM being targeted by creating a special law providing for a creditor in the name of the state being clothed with powers to self-help and benefit from a law specifically crafted to create a new class of corporate citizenship in the name of the state.
After the revelations by Manikai, I took an interest in better understanding the facts and circumstances that informed the decision to divest and deprive shareholders of SMM in the manner that unfolded the abortive attempt to extradite Mawere from SA to Zimbabwe in May 2004.
The more I tried to understand the facts the more the knowledge I obtained from pedestrian sources did not make sense.
This called for me to use the FOSMM and JUROL platforms to reach out to Mr. Mawere and others who possessed personal knowledge to help respond to the frequently asked questions as follows: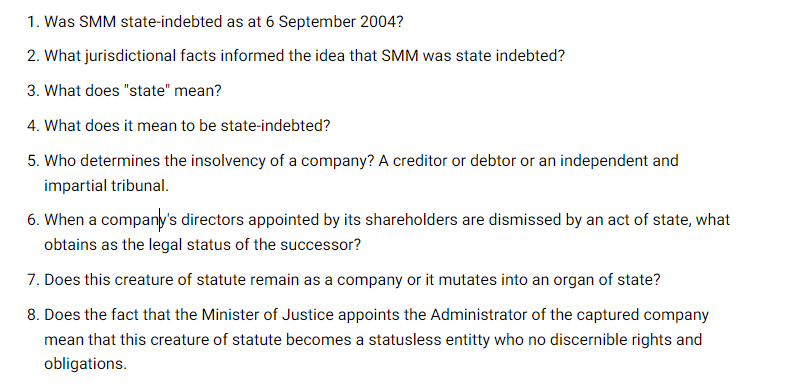 When I chose to seek refuge in s167 of the Constitution as the appropriate point of departure in my quest for the truth, it never dawned on that the President was going to be involved and impose his power and authority to have a conflicted person like Manikai get the agency to defend him.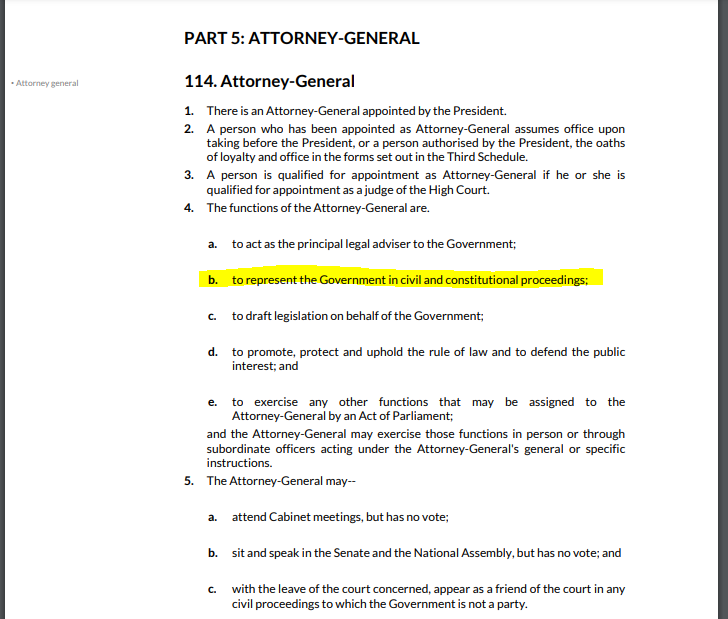 On 24 December 2021, I was served with two affidavits one that was deposed to by the President opposing my application and the second one by Manikai.
I already knew that my application had already been thrown to the wolves by President Mnangagwa who I expected to treat my complaint with the seriousness it calls for.
Regrettably, this opportunity was squandered by the President. This resulted in my taking the next step of writing directly to DMH to establish whether the decision by the President was facilitated by the office of the AG or the President had unilaterally engaged DMH using public resources.
I wrote a letter dated 27 December 2021 naively believing that following rules and the law is what would ordinarily guide a lawyer, I was surprised that DMH ignored my gesture completely.
The next thing is that DMH had gotten the attention of a nameless and faceless judge who directed that matter be set down for hearing on 9 March 2022 even before resolving the authority question that I had flagged.
It was already obvious that the outcome of my application could already have been predetermined.
Following the receipt of the letter informing me that the hearing of this dispute had already been set down, I immediately launched an interlocutory application seeking the relief set out below: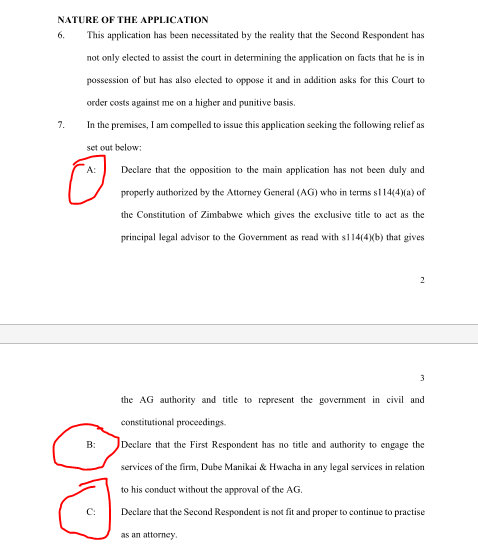 It is clear from the above that the issue of authority was central to my application seeking a declaration by the Court setting out the procedures including the limitations imposed by the constitution in respect of engaging private law firms in providing external services in relation to litigations of the kind I launched.
I only got the answer from Mr. Gondogwa on behalf of DMH's clients, the President, and Mr. Manikai, in response to Mawere's challenge regarding his recusal application, that DMH had been appointed by the President to defend him with public resources.
However, the facts of the matter speak to a completely different narrative that the decision by the President to oppose my s167 application was made without the knowledge and involvement of the office of the AG.
It was only after realizing that I had raised the issue that an attempt was made by correspondences to mislead the court into believing that DMH's agency was procured by the AG when this is false.
My experiences since launching my application confirm that DMH's relationship with the President does not fall into the category of attorney to client realm."
WHO POSSESSES AUTHORITY TO APPOINT AND PAY FOR THE SERVICES OF PRIVATE LAWYERS TO ACT IN ON BEHALF OF PUBLIC OFFICE BEARERS?
This is a question for our readers to comment in the quest to create a Zimbabwe that is accountable and transparent.