Is South Africa an Enabler of Zimbabwe's Decay?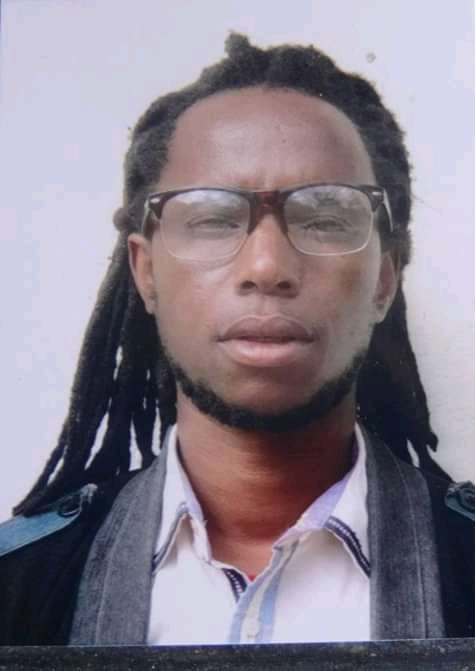 Tapuwa Chitambo, 13/01/2021
On 11 January 2021, Mr. Gwede Mantashe sparked a row with Zimbabwe, following a claim that the ruling ZANU PF party was trying to 'blackmail' the ANC in South Africa.
During the same period, a debate was raging in a WhatsApp group with the name – WHAT IS A LEADER – about the role of the Mojapelo-led South Gauteng Local Division bench in recognizing and enforcing a law that former Zimbabwean Minister Professor Jonathan Moyo aptly described as barbaric and satanic.
Honourable Mr Justice Mojapelo is the Deputy Judge President of the High Court of South Africa in charge of the South Gauteng Local Division which President Mnangagwa proudly credited for giving this draconian law a clean bill of health in June 2018,.
Mr. Mantashs may actually not know that the complicity of South Africa's institutions has encouraged the ZANU-PF actors to abuse public power in the knowledge that they will get away with it.
Zimbabwe has been under sanctions for human and property rights abuses since 2001 but its neighbor, SA, has yet to openly acknowledge that ZANU-PF is an expert at scoring its own goals.
Mantashe suggested in the interview that Zimbabwean government officials were making threats in their diplomatic dealings with SA seemingly oblivious of many instances where the Zimbabwean government has openly and brazenly exported its tyranny to SA with no resistance at all.
The facts that have emerged are that on 22 May 2004, Mnangagwa personally hatched a scheme using his right hand sidekick Chinamasa to apply for the extradition of a businessman, Mr Mutumwa on trumped up charges.
This was to be based on the allegation causing export proceeds of SMM Holdings Private Limited (SMM), a Zimbabwean company, to be diverted to a SA company owned by Mawere
Notwithstanding the fact that on 39 June 2004, the extradition application was dismissed, Mnangagwa and Chinamasa achieved what they had failed to do using the justice system in SA, by issuing specification orders against Mawere, a South African citizen, and all his companies that employed more than 20,000 employees.
Subsequently, Chinamasa created regulations using the state of emergency laws allowing the government to divest and deprive Mawere of the right to appoint and remove directors of his companies and thus opening the window for Chinamasa to substitute the directors with his nominee Administrator.
Chinamasa appointed his crony, Mr. Afaras Gwaradzimba, as Administrator reporting to him directly. In an affidavit before the Zimbabwean court, Chinamasa openly told that court that he issued a limiting reconstruction order in relation to SMM without any involvement of Parliament and the judiciary.
Notwithstanding, his personal order became immediately operational. By using public power to change the control and management of a company, the successor company became an organ of state by the force of the law.
Using this corporate coup as a precedent, the government disguised as a company, formerly controlled by Mawere approached the Mojapelo led court suing Mawere on allegations of fraud in South Africa.
The question of whether the SA judiciary should have recognized the authority for SMM to litigate in South Africa that was born from the womb of a law that offends South Africa public policy especially given that the law and circumstances created by Mnangagwa and Chinamasa had no equivalent in SA.
This is because in South Africa, the control and management of a company as a going concern is vested exclusively directors appointed by shareholders and not by a public office bearer.
Mojapelo personally appointed Mr. Justice N. Willis to hear the case. Not only did Willis enthusiastically give audience to a captured company but he recognized the extra-territorial application of this repugnant law in SA.
He ruled in favor of the Chinamasa controlled company and in so doing set a judicial precedent that authority derived from a penal and confiscatory law of a foreign that is repugnant to the SA Constitution, notwithstanding the application of international law, can be recognized and enforced.
It would be unthinkable for a foreign mischievous government to be rewarded with a favourable order of court in a jurisdiction where the rule of law is respected.
The fact that this happened in a country where Mantashe is a Minister of government is significant.
In a conversation with Mr Mutumwa Mawere, Mr. Fred Mutanda, a Zimbabwean businessman, who had to seek refuge in December in the High Court last year after Dr. Nzenza, the Zimbabwe Minister of Industry and Commerce, had appointed a board of directors in a company in which the government had no shareholding to exercise this right, said about Willis:
"[1/12, 8:45 AM] Fred Mutanda: Good morning. It appears to me that the letter must be specific as to why it is alleged that the judiciary is captured.
The issue of diplomatic relations has nothing to do with the law. This is where I think the judge misdirected himself as this had nothing to do Wu the matter before the court.
To make it an issue for the Zondo Commission, the letter must use this argument for court capture
[1/12, 8:47 AM] mdmawere1: What do you think would be the best message to be included in the letter to demonstrate this important value add you make?
[1/12, 8:48 AM] mdmawere1: We have a community so that the outcome can also reflect the inputs of interested people in a matter.
[1/12, 9:20 AM] Fred Mutanda: Can I also have the judgment page on diplomatic relations
[1/12, 9:23 AM] mdmawere1: You mean the Willis Judgment?
[1/12, 9:24 AM] Fred Mutanda: Why did Mr Kyle withdrew from being your lawyer? Was he influenced by Zimbabwe?
[1/12, 9:25 AM] mdmawere1: He felt that the judge had already prejudged the matter and it was futile to proceed.
[1/12, 9:26 AM] Fred Mutanda: He was right
[1/12, 9:28 AM] mdmawere1: Do you also get the sense of frustration created by the judge in Rikki's mind?
[1/12, 9:39 AM] Fred Mutanda: Certainly I get it
[1/12, 7:23 PM] Fred Mutanda: Highlighting Judge Willis' diplomatic comments emphasize that he was more interested in protecting a neighboring country. He ignored the law and the Constitution of South Africa when he adjudicated the matter.
[1/12, 7:24 PM] mdmawere1: What if he had a pre-determined outcome having been bribed?
[1/13, 06:47] Mr Mawere: It is the case that Willis J had this to say inside the Mojapelo led court:"I also pointed out that the setting aside of action done in terms of legislation in Zimbabwe could have major diplomatic implications. This would necessitate the joinder of at least one South African cabinet minister. No member of the South African cabinet had received any notice of such an argument to treat as pro non scripto in a South African court actions done in terms of the laws of a foreign state."
In truth and fact, the Learned Judge failed and refused to deal with the question of whether the judiciary should be tolerant to the blatant abuse of power in a neighboring country.
The law in question, the Reconstruction of State Indebted Insolvent Companies Act, which was only passed by Parliament after the use of a decree in relation to SMM, is still alive and well. It is has been used in relation to Air Zimbabwe and Hwange Colliery Company Limited.
Although this law divests directors of the control of a targeted company, it is significant that the author of this law was appointed by Mnangagwa to be the Chairman of a company whose control and management is supposed to be solely vested with an Administrator appointed by the Minister of Justice and not the court.
What Does The Biden/Harris Presidency Mean To Africa?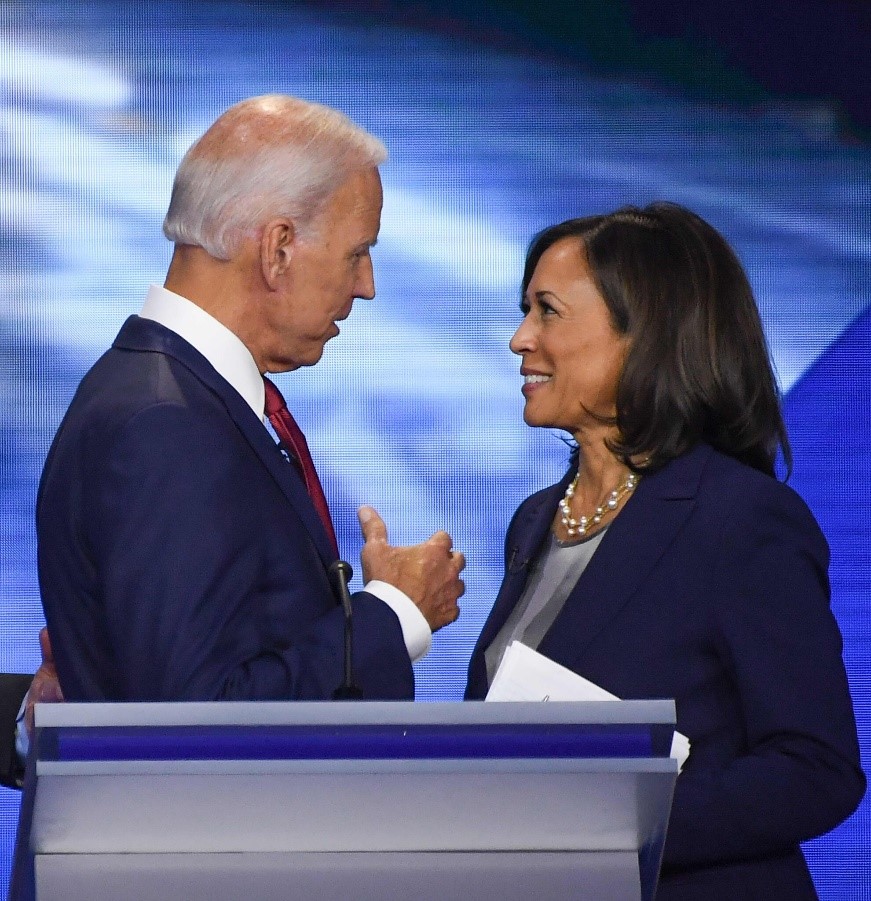 Who is Kamala Harris? She is the first Vice President of the United States to carry so many identities in one, which could inspire people who believe in tribalism to think differently.
America is what it is because of diversity – the ability to rise above the artificial barriers that divide us is what makes the American experience of value to me as an individual.

I am a member of the C2C initiative, and I belong to a WhatsApp group which forms part of a campaign on corporate literacy powered by the initiative called "What is a company?".
I found the thread below of interest, the content of which I believe is worth sharing in the quest to establish a common understanding on the question of identity.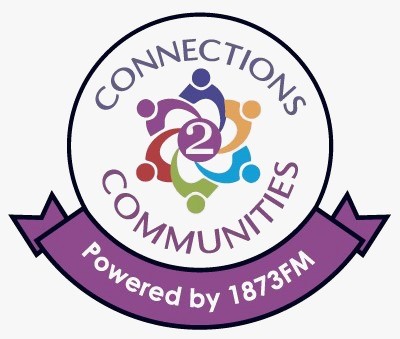 Ms Vimbai provoked the below conversation following a post which was shared in the group regarding a celebratory lunch scheduled for 20January 2021, to celebrate the inauguration of President Elect Biden and Vice President Elect Kamala Harris.
It is with respect to the identity of Ms Harris that I thought others would be provoked to think about the human identity, its promises, and its challenges.
When I joined C2C, I was inspired by the idea that community power can be built by human beings irrespective of their ethnic profiles, or any other characteristics for that matter.
I believe that we are stronger when we learn from other winning nations, and I strongly believe that there is nothing more sacred than taking time to see the world beyond one's place of birth – after all, we are all foreigners somewhere, and life gives us the opportunity to add value wherever we choose to live.
It is for this reason that I will give up time to study the facts and circumstances of anyone who is a pioneer in anything.
Martin Luther King Jr could dream about it, and Ms Harris has delivered on the dream, just as Barack Obama did and so, to me, there is a cause to celebrate, not commiserate.
As a South African, I am proud of my heritage and I am reminded of the then senator Biden's refusal to accept the separation of people by race as a norm, and the role that he played in the rise against the apartheid regime. He stepped forward so that I can live in a democratic South Africa.
His presidency therefore speaks directly to me and I shudder to think that without people like Biden, I might possibly not be a free citizen of this republic.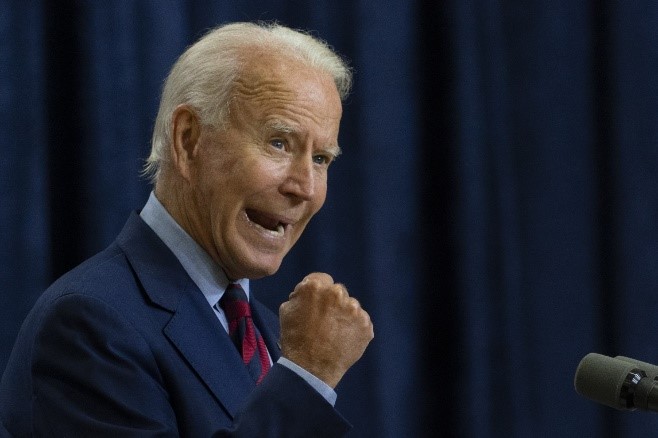 What is significant about what Vimbai shared below, is that in her personal opinion, this historic event which is full of lessons on how to celebrate and embrace diversity as a keystone for inclusive communities, is of no importance.
So please enjoy the exchange below, as it may provoke you to shift your thinking on the possibilities that a borderless mindset can open.

[1/17, 3:52 PM] Vimbai Chiwuswa: I am just commenting that while some people are preparing and celebrating Biden as the new President some are saying nothing like that is going to happen.
As for me I am enjoying the disruption and putting my energy into building my own home… Zimbabwe & Africa. This chaos is a God given opportunity. Those who organise themselves well will come out grand. That's more important to me🙂
[1/17, 4:00 PM] Leonard Gwanyanya: Thank you so much for the clarification, cultivating one's circle is always paramount in life. The rest will look after itself because it matters less
[1/17, 4:30 PM] mdmawere1: Is there any competition or both can be done concurrently?
If a dog chooses not to bark, should this stop one from walking to destination.
There are people who claim to love a nullity like Zimbabwe or Africa forgetting that both need no love or affection.
Love a person and not an idea.
There are people who love Zimbabwe so much that they left it for distant shores.
Human problems are real and need no slogans but the individual to know better.
What do we learn from Biden about the importance of values and ideals that are needed to deliver monumental change.
He was there and alert during the Reagan years when others equivocated on the sanctions question.
He stood on his feet demanding real and fundamental change to define and shape the personality and character of the SA promise.
He was then an American Senator and never pretended to be more than he was let alone to privatize the struggle for justice but played a defining role in changing the idea and ideal of the South Africa that speaks to the human spirit.
The TRIBALISM that informed the bulkanization of SA under the apartheid idea could only be altered through action.
We learn as we look back that Biden's record stands tall as a liberator than many who escaped into the diaspora but continue to pretend that they alone know better about the conditions that exist and made them shift addresses.
Who is Harris? Is she black? Is she South Indian? Is she Jamaican? Is she American? Is she African American? Is she Indian-African-American? Is she a woman? Is she the first ???? to be VP?
No country can claim to have its inhabitants united.
We are divided but what unites us is more than what divides us.
If common sense, reason and logic prevailed in this group – what is a company – then it would not matter who chooses to give up time to celebrate the inauguration of Biden/Harris that is pregnant with many FIRSTS.
The reality is that time is squndered by choosing to sit as a judge even when this is not be necessary.
Imagine a country without the rich, would the poor be better for it? I don't think so.
If all white people were killed, would the black people be better for it.
No one can disrupt another's life would paying a prize for or giving up time to make a reality of it, real.
There is no opportunity that is not related to human causation and agency to make it happen.
Organization is tested at many levels even in this group, it should show through deeds and not slogans.
Faith without work is dead. There are people who think globally but fail dismally to act locally where it matters.
Life is never lived in the abstract but in a form of a reality movie.
Allow those who are in the heat to complain about it rather than choose to substitute them.
Is it not ironic that the nation-state called Zimbabwe is a creature of law like a company yet the lessons shared freely here are ignored in the interests of some patriotism that is brewed is some kind of virtual pot.
The real Patriots are in Zimbabwe where they are subjected to untold horror stories.
Life is linear and is lived by the Individual in it. It cannot be borrowed to allow another to be eloquent in describing its unlived experiences.
Hypocrisy is worse than corona.
South Africa is Guilty as Charged on the Zimbabwe Crisis: Dr. Daniel Shumba, President of the United Democratic Alliance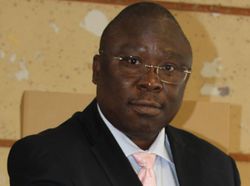 Tapuwa Chitambo, 16/01/2021
While commenting on an article published by iniAfricaNews, entitled: "Is South Africa an Enabler of Zimbabwe's Decay, Dr. Shumba said that South Africa is not an innocent party in the Zimbabwean problem: https://iniafrica.com/index.php/2021/01/13/is-south-africa-an-enabler-of-zimbabwes-decay/
Dr Shumba further expressed concern on approaches adopted when it comes to the upholding of the rule of law in South Africa by highlighting that there is a preposterous lack of constitutional knowledge coupled with a deeply corrupted legal and police system.
He also touched on the criminal charges that he laid against South Africa's Judge Willis, Advocate Christo Bothma, ENS attorney Kirsty Simpson, and the entire chain of actors who were involved in this travesty of justice in the SMM case.
The questionable handling of legal matters especially on the corporate landscape between the two countries has greatly contributed to the worsening of the economic situation in Zimbabwe.
Zimbabwe has had run-ins with other countries regarding its handling of human and property rights issues.
It has been under sanctions since 2001 and the fact that sanctions were not lifted after the coup of November 2017 that saw Mugabe being unceremoniously unseated by his comrades, exposes that Western intelligence on Zimbabwean affairs is on point that the people who authorized tyranny under Mugabe are still the sheriffs.
A case in point is the SMM issue where this Zimbabwean company was captured by the use of a decree promulgated in the name of Mugabe September 2004 and yet the law at play was authored by Chinamasa and Mnangagwa specifically to divest and deprive shareholders and directors of the control and management of the company.
In an unprecedented move, Mnangagwa and crew appointed July Moyo, the Minister of Local Government, a relative of Afaras Mtausi Gwaradzimba, the SMM Administrator under the Recon Act, to assume the control and direction of the company.
Using the authority acquired through an act of state, SMM was then given audience with ease by the South African judiciary.
In the above instance, the Judge Mojapelo-led High Court was the forum used to prosecute a number of Court cases in the name of the company and yet behind the scenes, it was Mnangagwa with his coup partner, Chinamasa as the running dog.
The following is a thread of a conversation that I had Dr Shumba in relation to the content and context of the above mentioned article:
"[1/16, 11:00 AM] Tapuwa Chitambo: [1/16, 9:54 AM] Gandanga: How are you Doc. Your thoughts on this?
[1/16, 10:37 AM] Daniel Shumba: I agree. SA has and continues to be complicit and seems to have a deeply corrupted legal and police system. They particularly activate their moral standing only when the victim is white. A black man's loss is considered collateral damage.
The State's intervention processes become so expensive and laborious to follow through on such matters. Foreign nations are always handed the short end of the stick (unless you're connected at the top).
A lack of constitutional knowledge across the system is preposterous. Additionally, the crime of perjury is grossly unstated, and yet it is the single most cause and reason for the failed judicial outcomes.'
In a response to a letter addressed to Mojapelo by Mr. Janice Greaver, a member C2C, the Acting Deputy Judge President of South Gauteng contemptuously dismissed the question of whether the judiciary has discretion to entertain and recognize authority that flows from a law of foreign state.
To me it is absurd that a judge like Willis J could behave in a manner that is not only barbaric but that is inimical to the rule of law and get away with it.'
Dr. Shumba said that: "It is worth highlighting that I did open a criminal case against Judge Willis, Advocate Christo Bothma, ENS attorney Kirsty Simpson, and the entire chain of actors who were involved in this travesty of justice."