Is South Africa an Enabler of Zimbabwe's Decay?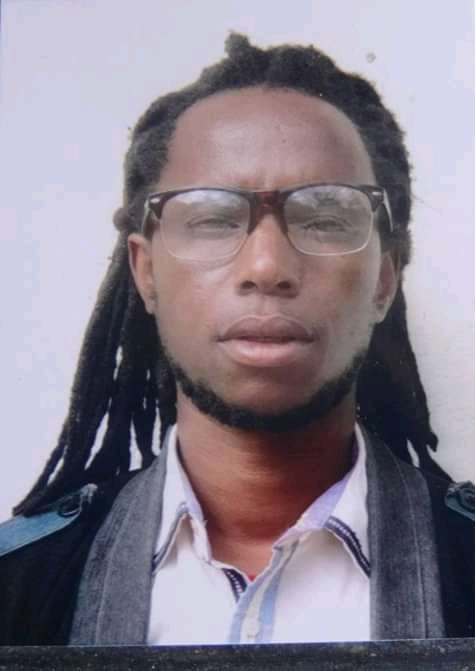 Tapuwa Chitambo, 13/01/2021
On 11 January 2021, Mr. Gwede Mantashe sparked a row with Zimbabwe, following a claim that the ruling ZANU PF party was trying to 'blackmail' the ANC in South Africa.
During the same period, a debate was raging in a WhatsApp group with the name – WHAT IS A LEADER – about the role of the Mojapelo-led South Gauteng Local Division bench in recognizing and enforcing a law that former Zimbabwean Minister Professor Jonathan Moyo aptly described as barbaric and satanic.
Honourable Mr Justice Mojapelo is the Deputy Judge President of the High Court of South Africa in charge of the South Gauteng Local Division which President Mnangagwa proudly credited for giving this draconian law a clean bill of health in June 2018,.
Mr. Mantashs may actually not know that the complicity of South Africa's institutions has encouraged the ZANU-PF actors to abuse public power in the knowledge that they will get away with it.
Zimbabwe has been under sanctions for human and property rights abuses since 2001 but its neighbor, SA, has yet to openly acknowledge that ZANU-PF is an expert at scoring its own goals.
Mantashe suggested in the interview that Zimbabwean government officials were making threats in their diplomatic dealings with SA seemingly oblivious of many instances where the Zimbabwean government has openly and brazenly exported its tyranny to SA with no resistance at all.
The facts that have emerged are that on 22 May 2004, Mnangagwa personally hatched a scheme using his right hand sidekick Chinamasa to apply for the extradition of a businessman, Mr Mutumwa on trumped up charges.
This was to be based on the allegation causing export proceeds of SMM Holdings Private Limited (SMM), a Zimbabwean company, to be diverted to a SA company owned by Mawere
Notwithstanding the fact that on 39 June 2004, the extradition application was dismissed, Mnangagwa and Chinamasa achieved what they had failed to do using the justice system in SA, by issuing specification orders against Mawere, a South African citizen, and all his companies that employed more than 20,000 employees.
Subsequently, Chinamasa created regulations using the state of emergency laws allowing the government to divest and deprive Mawere of the right to appoint and remove directors of his companies and thus opening the window for Chinamasa to substitute the directors with his nominee Administrator.
Chinamasa appointed his crony, Mr. Afaras Gwaradzimba, as Administrator reporting to him directly. In an affidavit before the Zimbabwean court, Chinamasa openly told that court that he issued a limiting reconstruction order in relation to SMM without any involvement of Parliament and the judiciary.
Notwithstanding, his personal order became immediately operational. By using public power to change the control and management of a company, the successor company became an organ of state by the force of the law.
Using this corporate coup as a precedent, the government disguised as a company, formerly controlled by Mawere approached the Mojapelo led court suing Mawere on allegations of fraud in South Africa.
The question of whether the SA judiciary should have recognized the authority for SMM to litigate in South Africa that was born from the womb of a law that offends South Africa public policy especially given that the law and circumstances created by Mnangagwa and Chinamasa had no equivalent in SA.
This is because in South Africa, the control and management of a company as a going concern is vested exclusively directors appointed by shareholders and not by a public office bearer.
Mojapelo personally appointed Mr. Justice N. Willis to hear the case. Not only did Willis enthusiastically give audience to a captured company but he recognized the extra-territorial application of this repugnant law in SA.
He ruled in favor of the Chinamasa controlled company and in so doing set a judicial precedent that authority derived from a penal and confiscatory law of a foreign that is repugnant to the SA Constitution, notwithstanding the application of international law, can be recognized and enforced.
It would be unthinkable for a foreign mischievous government to be rewarded with a favourable order of court in a jurisdiction where the rule of law is respected.
The fact that this happened in a country where Mantashe is a Minister of government is significant.
In a conversation with Mr Mutumwa Mawere, Mr. Fred Mutanda, a Zimbabwean businessman, who had to seek refuge in December in the High Court last year after Dr. Nzenza, the Zimbabwe Minister of Industry and Commerce, had appointed a board of directors in a company in which the government had no shareholding to exercise this right, said about Willis:
"[1/12, 8:45 AM] Fred Mutanda: Good morning. It appears to me that the letter must be specific as to why it is alleged that the judiciary is captured.
The issue of diplomatic relations has nothing to do with the law. This is where I think the judge misdirected himself as this had nothing to do Wu the matter before the court.
To make it an issue for the Zondo Commission, the letter must use this argument for court capture
[1/12, 8:47 AM] mdmawere1: What do you think would be the best message to be included in the letter to demonstrate this important value add you make?
[1/12, 8:48 AM] mdmawere1: We have a community so that the outcome can also reflect the inputs of interested people in a matter.
[1/12, 9:20 AM] Fred Mutanda: Can I also have the judgment page on diplomatic relations
[1/12, 9:23 AM] mdmawere1: You mean the Willis Judgment?
[1/12, 9:24 AM] Fred Mutanda: Why did Mr Kyle withdrew from being your lawyer? Was he influenced by Zimbabwe?
[1/12, 9:25 AM] mdmawere1: He felt that the judge had already prejudged the matter and it was futile to proceed.
[1/12, 9:26 AM] Fred Mutanda: He was right
[1/12, 9:28 AM] mdmawere1: Do you also get the sense of frustration created by the judge in Rikki's mind?
[1/12, 9:39 AM] Fred Mutanda: Certainly I get it
[1/12, 7:23 PM] Fred Mutanda: Highlighting Judge Willis' diplomatic comments emphasize that he was more interested in protecting a neighboring country. He ignored the law and the Constitution of South Africa when he adjudicated the matter.
[1/12, 7:24 PM] mdmawere1: What if he had a pre-determined outcome having been bribed?
[1/13, 06:47] Mr Mawere: It is the case that Willis J had this to say inside the Mojapelo led court:"I also pointed out that the setting aside of action done in terms of legislation in Zimbabwe could have major diplomatic implications. This would necessitate the joinder of at least one South African cabinet minister. No member of the South African cabinet had received any notice of such an argument to treat as pro non scripto in a South African court actions done in terms of the laws of a foreign state."
In truth and fact, the Learned Judge failed and refused to deal with the question of whether the judiciary should be tolerant to the blatant abuse of power in a neighboring country.
The law in question, the Reconstruction of State Indebted Insolvent Companies Act, which was only passed by Parliament after the use of a decree in relation to SMM, is still alive and well. It is has been used in relation to Air Zimbabwe and Hwange Colliery Company Limited.
Although this law divests directors of the control of a targeted company, it is significant that the author of this law was appointed by Mnangagwa to be the Chairman of a company whose control and management is supposed to be solely vested with an Administrator appointed by the Minister of Justice and not the court.