Covid-19 Forces Ster-Kinekor Theaters to Choose the Voluntary Business Rescue Option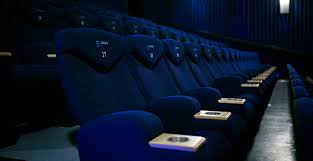 Brian Kazungu, 29/01/2021
The Covid-19 Pandemic has forced Ster-Kinekor Theatres to adopt the voluntary business rescue route in order to rehabilitate the once profitable business whose cash generation has been negatively affected by lockdown measures meant to contain the spread of the virus.
Below is a Press Release detailing circumstances that has necessitated the business rescue option and highlighting the way forward and the prospects of the business in both the short and the long run.
Ster-Kinekor Theatres Press Release
29 January 2021
Ster-Kinekor enters Business Rescue
All Ster-Kinekor cinemas remain open
The board of directors of Ster-Kinekor Theatres Proprietary Limited today announced that the company has commenced voluntary business rescue proceedings as with effect from 27 January 2021 in terms of the Companies Act. Business Rescue aims to facilitate the rehabilitation of a company.
Up until February 2020, Ster-Kinekor welcomed millions of movie goers every year to their cinemas. The business was profitable and highly cash generative, with good prospects of future/ ongoing profitability from the pipeline of blockbuster film content that had been scheduled.
As a result of the Covid-19 pandemic and the consequent economic lockdown instituted by the South African Government at the end of March 2020, all cinemas were required to shut down, and only permitted to reopen under strict conditions as from the end of August 2020. Since then the Company has been operating under various forms of restriction, including curfews and mandatory limits to the number of guests per auditorium. In addition, there has been an impact of the rescheduling of blockbuster film contents from the original date. The second Covid wave hit South Africa and other countries in December 2020, with further lockdown measures and curfews reintroduced across the cinemas.
These factors have meant that Ster-Kinekor has been trading at a loss, as the company continued to incur costs.
The continued lack of content for the next 4-5 months means that the business is heading for further operational and cash flow challenges. The board is of the view that the safe harbour that business rescue provides, in terms of providing a legal moratorium, will assist the business to return to profitability, once operating restrictions have been lifted, when international film distributions start to flow again.
Stefan Smyth, a Partner at EY South Africa, where he leads their Africa Turnaround and Restructuring Strategy practice, has been appointed as the Business Rescue Practitioner.
The Business Rescue Practitioner operates as an independent party, who together with the board and executive team, will oversee the business rescue as defined by Chapter 6 of the Companies Act. The Business Rescue Practitioner will on a temporary basis, supervise the management, affairs and business of the company and will devise, prepare, develop and implement a plan to rescue the company.
Ster-Kinekor cinemas remain open
"For our customers, it is important to note that our cinemas remain open for business. Movie goers can continue to book their movie tickets through our website, App or in-store. All cinemas have instituted strict Covid-19 protocols, which mean temperature checks and hand sanitizing on arrival and inside the auditoria and mask wearing as appropriate. Every two seats are kept vacant for social distancing", noted Acting CEO Motheo Matsau.
Ster-Kinekor executives and Business Rescue Practitioner teams are engaging with employees, who have been requested to continue with their normal work duties, also under strict Covid -19 health and safety protocols, delivering the exceptional service that customers have come to expect from Ster-Kinekor.
"My team and I will immediately begin consultations with all affected persons and stakeholders and intend to communicate more fully in due course", noted Smyth.
"We look forward to the support of all stakeholders in this process", concluded Smyth.
Affected persons can contact the business rescue practitioner via email on [email protected].
ENDS
Issued By: Louise Brugman
On Behalf Of: Business Rescue Practitioner of Ster-Kinekor Theatres
E-Mail: [email protected]
Tel: 083 504 1186
Coachella 2023: The Ultimate Music Festival Experience Awaits with Second Weekend Just Around the Corner, Featuring Burna Boy and More
Get ready for the second weekend of Coachella 2023, featuring a mesmerizing lineup of artists, including the African Giant, Burna Boy. Immerse yourself in a musical wonderland as the desert comes alive with vibrant beats and electrifying performances. Don't miss your chance to be part of this unforgettable celebration of music, art, and creativity.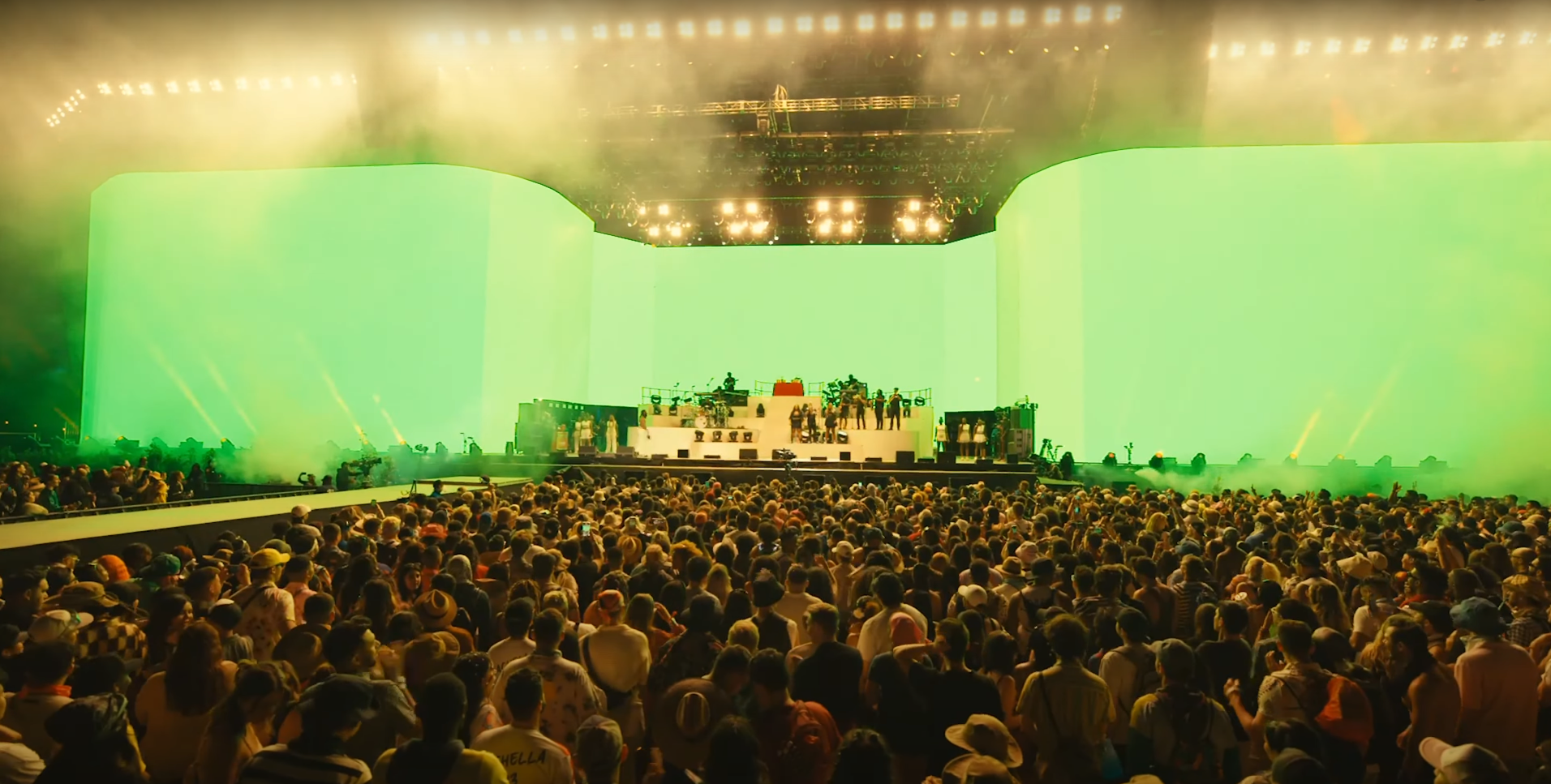 INDIO, Calif. — The organizers of the Coachella Valley Music and Arts Festival have announced the highly anticipated lineup for the 2023 edition of the event. The festival, which takes place over two weekends in April, boasts a diverse and exciting roster of performers, encompassing various music genres and attracting fans from all around the world.
As the first weekend of the Coachella Valley Music and Arts Festival came to an end on April 16, music lovers are now gearing up for the second weekend, set to take place from April 21-23. Among the stars lighting up the stage is the African Giant himself, @burnaboy, ready to set the crowd ablaze with his infectious rhythms and captivating stage presence. Pack your bags, grab your friends, and prepare for an unforgettable adventure as you embark on a sonic journey through the world of Coachella.
Stay connected with the official Coachella YouTube channels and experience the festival from the comfort of your home. Watch live performances, exclusive content, and more:
Main Channel: https://www.youtube.com/coachella
Outdoor Theatre: https://youtu.be/3HYVAL-52PM
Sahara: https://youtu.be/P8T81_n28L4
Mojave: https://youtu.be/wbZ9rP74cRE
Gobi: https://youtu.be/M7tholO-Ob0
Sonora: https://youtu.be/9hdFg3rnOXI
Headlining the 2023 festival are renowned artists @FrankOcean, @bjork, and @gorillaz, who will share the stage with an eclectic mix of musicians, including @BLACKPINK, @ChemBros, @rosalia, and many others. The announcement has already generated a buzz in the music community, with fans eagerly anticipating the opportunity to see their favourite artists perform live.
Join the conversation on social media using the hashtags #Coachella2023, #FrankOceanAtCoachella, #BjörkCoachella, #GorillazLive, and #BurnaBoyAtCoachella. Share your favourite moments, festival fashion, and mesmerizing Coachella art with the hashtags #CoachellaVibes, #FestivalFashion, and #CoachellaArt.
Tickets for the second weekend of the 2023 Coachella Valley Music and Arts Festival are expected to sell out soon. Don't miss your chance to be a part of this incredible celebration of music, art, and creativity. Rally your friends, create unforgettable memories, and dance the night away under the stars. Follow @coachella on social media and join the Coachella community in anticipation of this extraordinary event. Secure your tickets now and be part of the magic that is Coachella!
For more information about the lineup, ticket sales, and festival details, visit the official Coachella website at www.coachella.com.
One On One with The Versatile South Africa Based, Ghanaian Musician JayTomson: Music is in Our Blood, It Runs Through the Family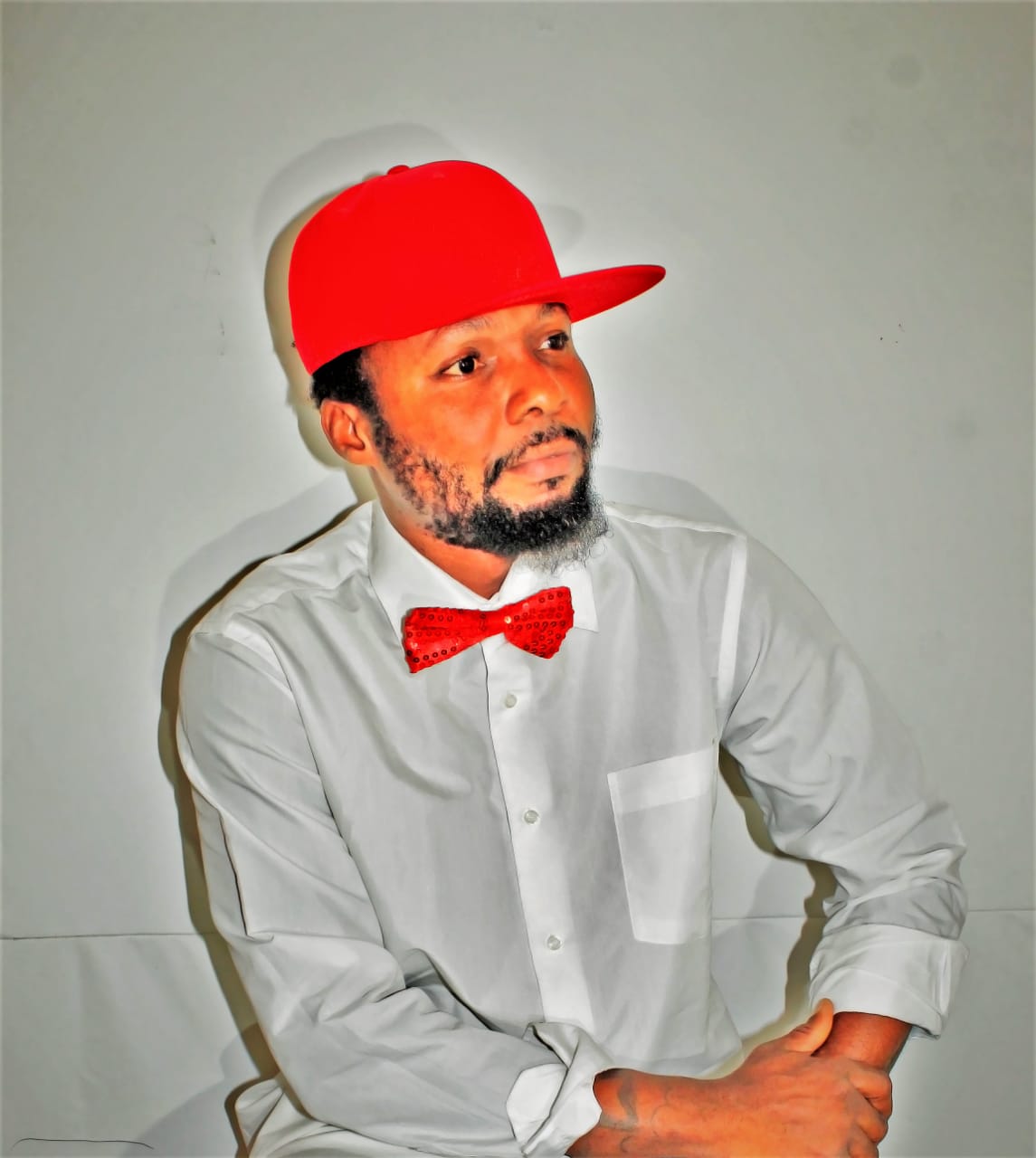 The versatile South African based Ghanaian musician, Derrick Oluwafemi Thompson popularly known as JayTomson who recently released a hit song BABA GOD has promised his fans a 50 track album.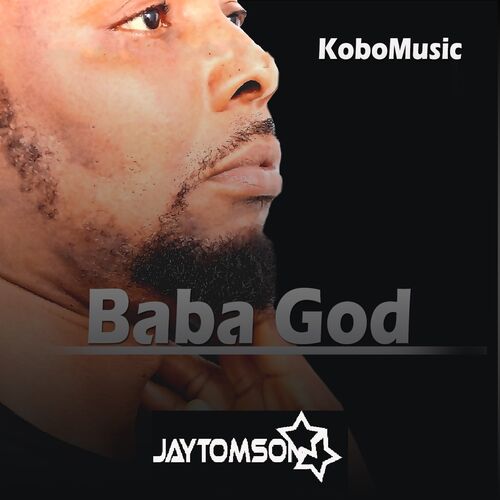 JayTomsom who believes that music runs in his family blood since his parents were active in the church choirs from his early childhood revealed that the 50 track album that he is working on is a fusion of the Afro-beat and Afro-rock music genres.
During an interview with iniAfrica News's Brian Kazungu, the multi gifted Singer, Drummer and Graphics Designer, JayTomson expressed his gratitude to God, his fans and family as well as to his managers and promotors for their precious input in his music career.
iniAfrica News: You recently ventured into the music industry and have some tracks which have been well received across the continent especially in Ghana and South Africa. Tell us more about yourself as well as about your songs and the inspiration behind them.
JayTomson: My name is Derrick Oluwafemi Thompson aka JayTomson born in Accra Ghana. I was born in a family of three where my two siblings are girls and I am the only boy child. I attended Deyoungsters International School.
I am an ICT professional, Graphics Designer as well as a Singer and a Traditional Drummer.
iniAfrica News: When and how did you start singing and what is it that inspired you to be a recording artist?
JayTomson: I started singing at the age of 12 during my early school days, I was inspired by my parents who were both singers at church choirs. I must say music is in our blood, it runs through the family.
iniAfrica News: Do you look forward to continue singing and releasing more songs or it's just something temporary? If you are to continue on this music route, when can your listeners expect your next song or album?
JayTomson: Yes, am still doing music and I don't think there is anyone that can stop me. Music has been part of my life since childhood. Currently, we are planning to drop my first album next year which consists of 50 songs which are a fusion of Afro-beat and Afro-rock.
iniAfrica News: Based on the talent you that you displayed in composing and performing your songs, there are people who are definitely going to be interested in purchasing, streaming or downloading your music. On which music platforms can people find it at the moment?
JayTomson: My current single, Baba God, is now out on several digital platform across the world like iTunes and Google Play-store music etc.
iniAfrica News: Are there any musicians who have inspired you to become a singer or who inspire you to adopt the way you sing? If there is, how has such a person or people influenced you?
JayTomson: Yes, as I was growing up, I would listen to different kinds of music from across the African continent and even internationally. Basically, I love Afro-beat music especially from legendary musicians such as Fela from Nigeria and Osibesa from Ghana.
iniAfrica News: How has been the feedback so far from your listeners regarding your music and how has that made you feel?
JayTomson: The feedback that I have received so far has been so refreshing. I have travelled to many countries in Africa and wherever I have performed, I have been overwhelmed by the reception from my fans.
iniAfrica News: What has been some of the challenges that you have encountered in the process of getting your music into the public domain and how have you managed to withstand those challenges?
JayTomson: The main challenge for me as with many other musicians has been financial especially when you consider studio production costs and even video production. As such, any collaborations and forms of assistance that can make our work easier and more polished is always welcome.
iniAfrica News: What can you say to youngsters or even grownups who would like to venture into the music industry but are not quite sure of what must be done to get their voices out there to the very people who needs the music in their ears?
JayTomson: I always advise others to stay true to themselves and to be humble. Musicians must always do away with pride and must be self-disciplined in order to avoid ruining your life and career.
iniAfrica News: Besides other musicians who inspire you, who else do you like to acknowledge for their input towards the success of your music project?
JayTomson: First and foremost, I am thankful to God, the Almighty and secondly my family especially my Mum and sisters as well as my managers and promotors from across the African continent and the beyond. These people have really inspired and pushed me to the level that I am today.
Australian Based Singer, Songwriter and Artist & Repertoire (A&R) Executive, Israel Sebenzo Drops a New Single This April as a Teaser for the July EP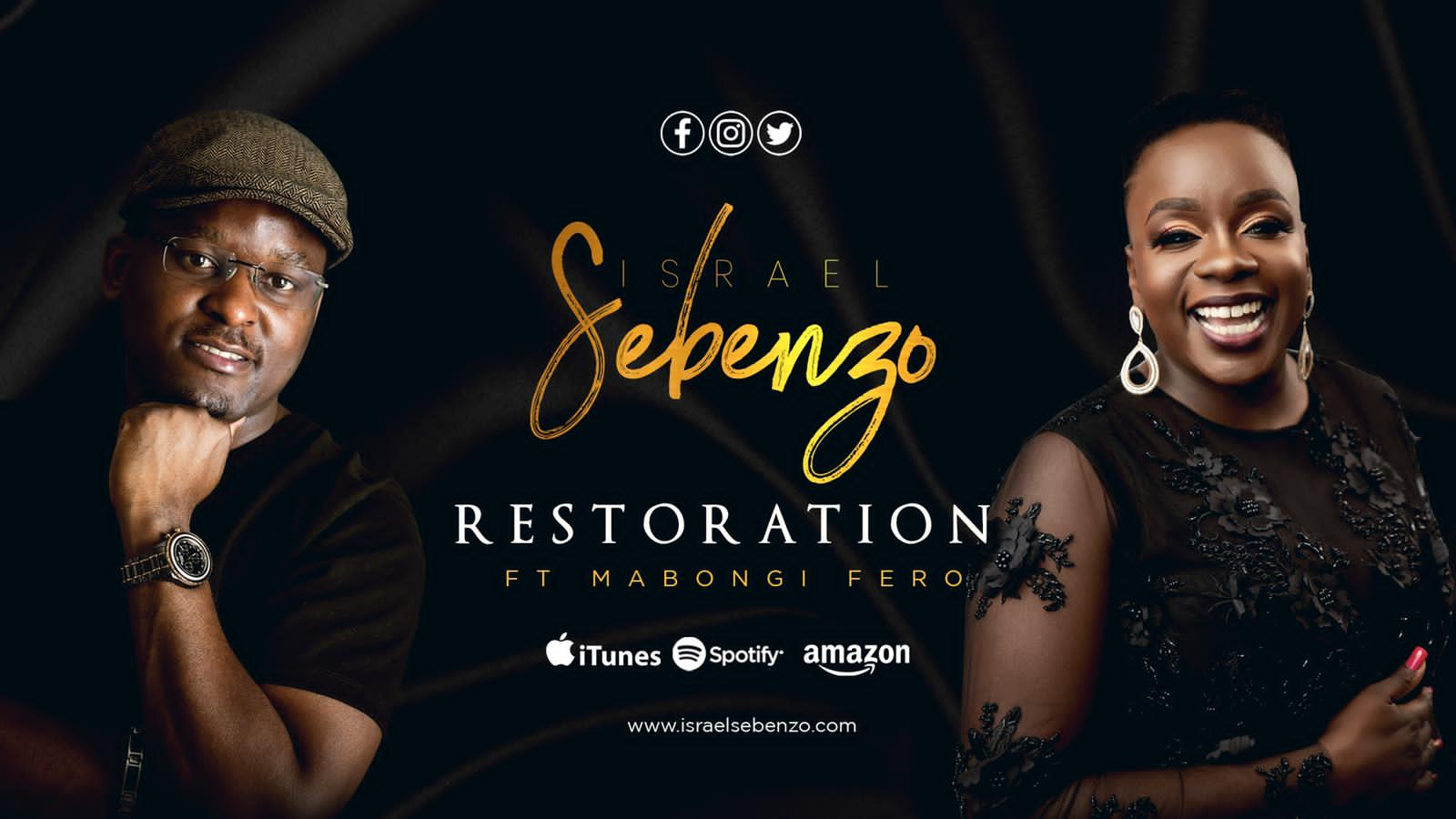 Brian Kazungu, 27/04/2021
Singer, songwriter and Artist & Repertoire (A&R) executive, Israel Sebenzo is set to release a new single titled "Restoration" on the 30th of April this year, a first of a series of singles to be dropped leading to his new EP coming this July. 
Restoration, which will be available on all digital platforms upon release features acclaimed South African singer, songwriter and vocal coach, Mabongi Fero.
The collaborative song which displays Israel's consistency in the quality of production and engineering of solid 'smooth' sounds has been enhanced by the team work which comes through working with the industry's finest acts.
While speaking about this song which is centred on the fulfilment of God's promises to humanity, the ecstatic Sebenzo said "I will be releasing singles this time every month leading to another EP, which has become a custom towards my birthday month in July".
He further added that the song is inspired by a scripture in the Bible from the book of Genesis 26 where there is a story of Isaac who was re-digging wells of water which had been previously dug in the days of Abraham, his father.
"God kept His covenant with Isaac, for Abraham's sake. After the same pattern, God keeps His covenant with us for Jesus' sake.
This is a song of breakthrough.
It took faith, work and commitment to dig the wells again, but the provision was there when Isaac sought it diligently. The spiritual resources that sustained previous generations are available for us today if we seek them with faith, work, and commitment."
It comes to reassure listeners that the Lord has not forgotten about them." he said.
Sebenzo, who launched the Israel Sebenzo Media & Entertainment Group (ISMEG) Record Label under which he also released his self-titled EP on his birthday, the 22nd of July, has once again promised that the trend will be continuing.
He also explained that he will be doing some podcasts as a way to mentor upcoming musicians and promote the music industry while still keeping his focus on dishing out more new music and other projects.