Audrey's Novel, Chances, is a Beautiful, Well Written Story Laced with Betrayal, Heartbreak, Pain, Healing, Love and God.
Yvonne Maphosa, 06/02/2021
Audrey's Novel, Chances, tells the story of Varopafadzwa "Ropa" and Ralphael "Ralph". Ropa is a pastor's daughter, raised by the good book and with strong principles.
She's a proper church girl but heartbreaks keep pulling her further and further away from the cross. Her first heartbreak was brutal!
When the third man obliterates her heart, she builds the final layer of her walls. She's almost completely closed off to love… until Ralph accidentally happens.
Ropa is as badass as they come. She can wipe the floor with anyone's butt on a game of pool and can down tequila shots faster than The Flash can run to the Grand Canyon.
She's a loner and has shut the world out completely, well at least that's what she portrays. When she's alone behind closed doors, we see a different side of her.
She goes from being an ordinary psychologist to being a secret agent for the UNIT, a top CIA – FBI – 24 – SPY type top secret agency that Ralph works for.
I loved the alternating voices/chapters (POVs) of Ralph and Ropa as they put us in their different head spaces. I appreciated the amount of research and attention to detail the author put into the story.
I also loved how familiar places in Harare and Cape Town popped up, it made it feel more real. Personally, I would have preferred a longer story. This was pretty short. (Selfishly so because I love long stories).
I would have loved to read more about their undercover missions, those were lit lit! Like that Nigeria Skulls bust! And maybe a bit about them after they crossed the friendship line.
I also expected more drama around the kidnapping of Ralph's daughter and the ex-wife's infidelity. The narration of that particular part was too summarized and not as dramatic as anticipated (for me).
All in all. It's a beautiful, well written story, laced with betrayal, heartbreak, pain, healing, love and God.
It reminded me that not everything is what it looks like. See how bold and daring Ropa was on the outside but how hollow and terrified she was on the inside?
It's fiction yes but it was a kind reminder to be kind to people for no reason and to read more books by African writers because they bring the stories close to home.
Mutumwa Mawere's Book, When Minds Meet: A Fascinating Binocular on the Tragic Reality of Africa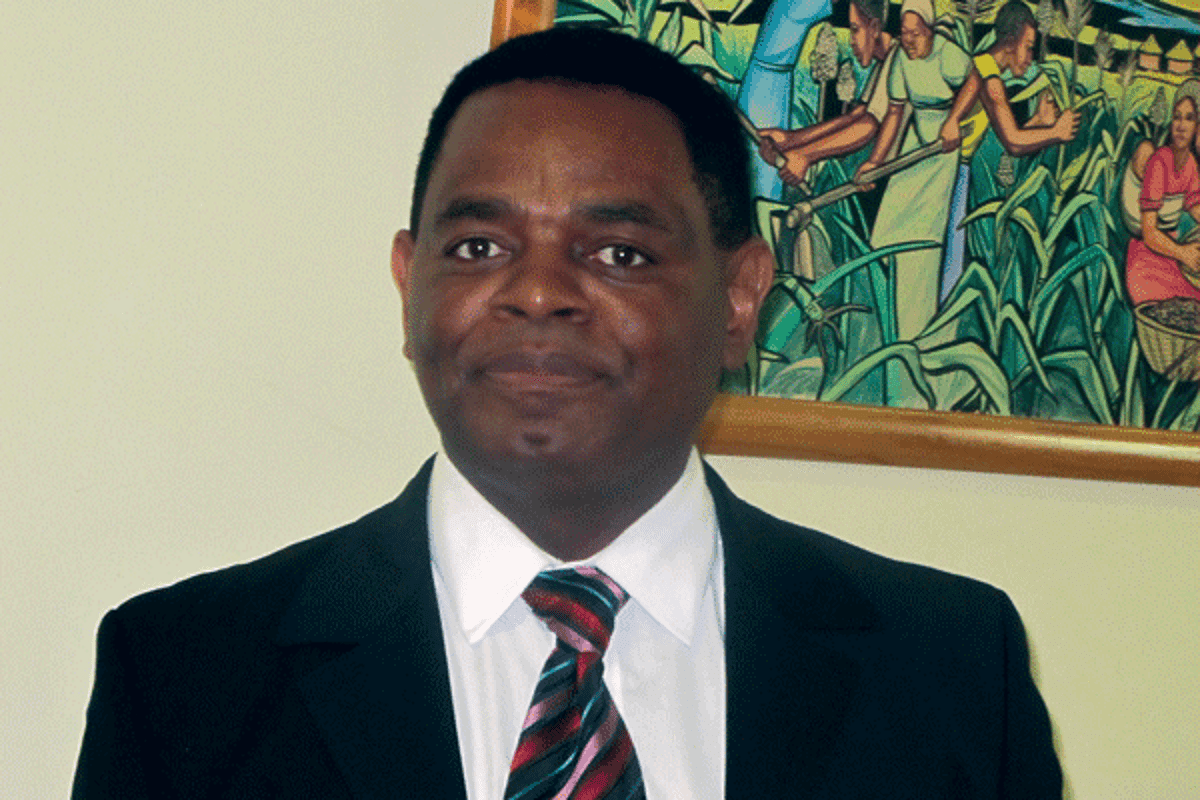 Brian Kazungu, 27/03/2021
In a poetry anthology titled General Emeritus – Wisdom, Mysteries and Dark Sayings, there is poem called The Bewitched Continent with a statement which says "This is a bewitched continent, its own people by its own people are made to be poor."
I was reminded of the above statement when I was reading the book, When Minds Meet, written by businessman, songwriter and author, Mutumwa Mawere.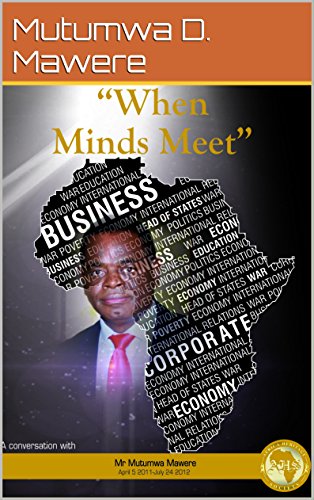 In the preface of the book, he writes "Africa after 56 years of independence has not been able to efficiently and effectively address the triple challenges of poverty, unemployment and inequality. The lingering question is whether the faulty lines lie at the individual, corporate or state level, or fundamentally, Africans are a cursed people".
Using his personal encounters, from the first chapter, we see how he established a business empire spanning the SADC region and beyond with an employment of at least 20 000 people and a US$400 million income on the backdrop of a decorated academic and professional background.
When Minds Meet is an interesting and mind engaging literature by an academic of note whose educational adventures spanned across Zimbabwe, Swaziland, the UK and USA doing different studies including but not limited to Actuarial Sciences, Economics, Business Management as well as Finance and Investments.
According to Mawere, this book is a collection of articles that he wrote for various news publishers on issues that need to form part of the conversations among Africans on critical issues that must be considered if the continent is to deliver on the promise of a better life to its citizens.
In the rest of the book, especially based on his personal experiences in the corporate world including a stint at the World Bank's International Finance Corporation, he addresses a number of issues that needs attention if Africa is to rise up the global economic ladder.
While writing about the often abused notion of State Enterprises in Africa, Mawere questions the essence and merits of allowing the State to run businesses and yet it is already the ultimate revenue generator in any country through taxes contributed by its natural and artificial persons.
"The history of nationalization and its impact on efficiency and productivity has to be part of the body of knowledge that citizens must possess before blindly embracing approaches to nation building that have often proved to produce misery, brain drain and general welfare losses". He explains.
He also brings to light the scourge of inequality which is still rife in the continent despite Africa having attained political independence many decades ago.
With reference to Zimbabwe, Mawere says "As we near the 31st birthday of Zimbabwe, we are compelled to take stock of the distance travelled, successes and failures scored in reducing the inherited gap between rich and poor and more significantly, what could have been done differently in order to deliver on the promise of independence in an efficient, inclusive, just and equitable manner."
Even though much of the examples that he used relates to Zimbabwe, it is a fact that there is a disturbing uniform approach in the modus operandi of primitive administrative systems in much of the African countries.
For example, even though a country may have many selfless people who are working very hard to positively transform their communities especially from an economic angle, much of the limelight goes only to political actors even though much of them are less effective at their work.
A case in point is the mistreatment by political actors which is given to business players, religious leaders and artists such as musicians in the African continent when they do not conform to the unpalatable whims of some unscrupulous politicians.
Mawere touches on this subject by saying "When one looks at the newly emerging nations, it is instructive that they all have their own indigenous warriors (business role models).
For example, in the case of South Korea, we now know that the warriors are Samsung, Hyundai, LG Electronics and many others. In the case of India, the generals are known.
However, in the case of Zimbabwe, any would-be general (business role model) is targeted, specified, ridiculed and over-harassed in a manner that exposes the hypocrisy and not the sincerity of the thrust.
In a book titled Primitive Politics and The poverty Machinery, politics was referred to as having to do with the administration of societal affairs towards enhancing interpersonal interaction for people's peaceable co-existence in progressively adapting to the dictates of nature.
It further says that politics in general entails the creation, provision, maintenance, development and promotion of a conducive environment for a harmonious and progressive interaction of humanity in a given territory.
The same book also described Primitive Politics as the adoption of archaic and irrelevant approaches and mechanisms in the administration of human affairs in a contemporary society.
When you look at the above definitions, you will then realize the justification and nobility of Mawere's call for minds to meet in creating a better world for all since when there is lack of a shared understanding on what matters the most, chaos and even poverty ensues.
It is an undeniable fact that most of the governments in Africa are sustained by fostering divisions amongst the citizenry especially by making it difficult for minds to meet and collectively address the pressing concerns in various communities.
Under the Chapter titled The Powerful Minority, Mawere writes that "The powerful vocal minority has dominated the State to the extent that citizens, contrary to the provisions of the Constitution, feel helpless in reclaiming their sovereignty over matters of the State."
It is even self-evident that in the African continent, there is rampant and despicable weaponisation of religions, labor movements, ethnicities, races and many other societal groupings in order to stifle unity and corporation which mostly threatens the status quo especially in the corridors of political power.
Mawere's book which is made of up of 71 mini chapters and 436 pages, is indeed a thick volume but it's quite an engaging, informative and enlightening piece of literature for anybody interested in knowing why Africa hasn't made significant progress many decades after its independence.
It is also an invaluable resource for entrepreneurs, government actors, policy makers, donors and all those who seek to understand this continent and the world better.
Some of the chapters in this read-worthy book include, Justice and Fairness, State vs People, Poverty Fight, Government and Business, Nationalization, Inequality as well as Powerful Minority and Property Rights.
The book can be found on Amazon on the following link: https://amzn.to/3tX5VIp
Book review done by Brian Kazungu, an Author, Media Practitioner and a Technology Enthusiast: https://www.amazon.com/author/briankazungu
Nicholas Bhero's Book, Never Give Up On God, A Priceless Navigation Tool In The Jungles Of Todays' Trying Times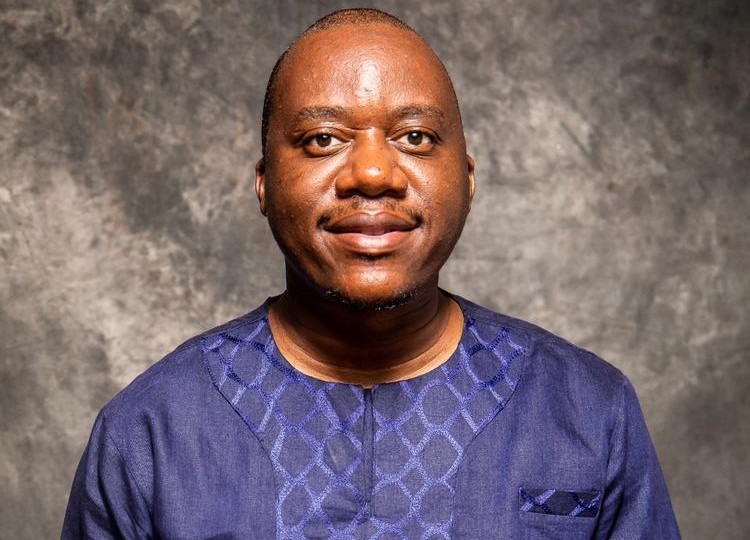 Brian Kazungu, 22/02/2021
The book, Never Give Up On God, written by leadership and business consultant, Nicholas Bhero, is a priceless navigation tool when it comes to exploring the jungles of the trying times that people are going through across the world at the moment.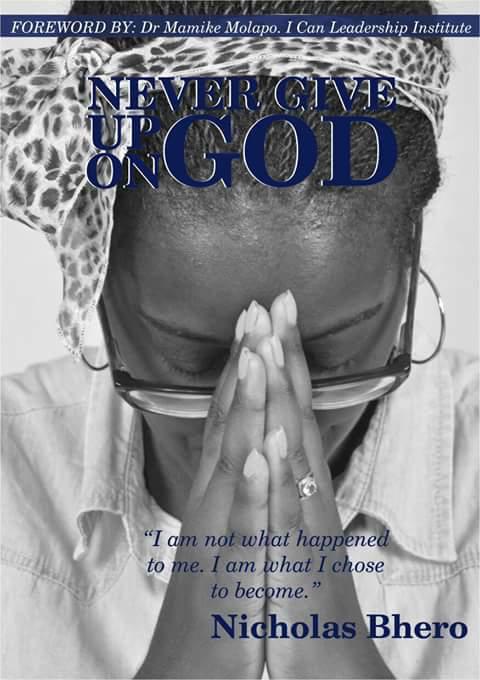 A fusion of short and concise nuggets on how to handle betrayal, delays, manipulation and hopelessness, this piece of literature is an answer guide to those who are overwhelmed with so many questions about the confusing realities that they are made to endure in the course of life.
Much of the lessons in this book are drawn from the life of a Biblical character called Tamah, a woman whose personality was filled with timeless values of resilience and focus to break forth boundaries and limitations imposed by the marriage traditions of her society.
The book, Never Give Up On God is inspired by Tamah whom life had written off and yet she had the dream, faith and tenacity to pull and push through the challenges of life towards a victorious end.
While talking of Tamah in the prologue of this book, Nicholas says, "At the very end of her story, she emerges victorious and her test becomes a testimony, her place of agony and anguish becomes the very place where her victory manifests.
The dramatic turn-around in Tamar's life is a sure proof of what God is able to do in our lives as He wills to transform us from pain to gain, misery to happiness and from failure to success."
Nicholas, who is the Chairman of STIR, an economic empowerment initiative and publisher of the STIRPRENEUR Magazine also added that he wrote this book in order to challenge people to never give up on God since God himself never gives up on them.
In explaining some approaches and strategies to adopt as you hold on to God, Nicholas divided the book into eight chapters namely: 1) Time Wasters, 2) Self-Actualisation, 3) Strategic Planning, 4) You're Not A Failure, 5) Be Resolute, 6) Positioning and Timing, 7) Information, 8) Negotiation.
These eight chapters are filled with highly informative and educative mind-set changing and life transforming principles of positive living which redefines the way you look at yourself and the way you interact with others.
In the first chapter which talks about time wasters, he warns readers against falling for the deception of selfish and pretentious characters who can massage your ego while from behind the scenes, they will be undermining your personality, destiny and integrity.
While reading this book, you can see that Tamah suffered the abuse and treachery of a man who was supposed to give her kids and yet the man only wanted to enjoy sex rather than to have children with her.
This came after the death of her first husband, of which according to their tradition, she was given over to her late husband's younger brother who was supposed to marry her and give her an heir for the late older brother.
However, during their sexual ecstasy, the cunning younger brother who didn't want to raise an heir for his older brother would secretly spill his sperm on the floor rather than to honour his obligation of making Tamah pregnant.
More-so, besides the issue of selfish and manipulative people who can waste your time through their lies and pretences, in the same book, Nicholas also highlighted other critical issues that every person pursuing his/her own purpose in life must be very mindful of.
He encourages people to be careful when it comes to time management especially on issues to do with social media, unplanned meetings, procrastination, laziness, lack of delegation as well as the failure to safeguard your work which may cause you to start afresh once damaged or lost.
On self-actualisation, the principle of self-awareness is brought forth as an important factor that can mould your resilience when you are made to experience delays on things that you desperately want to experience now.
In this section, Nicholas brings to light the fact that when you really know who you are and what you are worthy, the chances of losing focus is very slim.
While going into much detail to explain the concept of adopting a good strategy as an effective mechanism that can help you to never give up on God, he also highlights that strategy in itself is premised on priorities, focus and resource allocation towards the attainment of set objectives
He further emphasizes that the effective execution of any strategy must include the optimum blending of infinite resources such as time, giftedness, imagination and divine energy which are liberally given to everybody by God himself.
One of the other lessons that we learn from Nicholas's book which is full of beautiful nuggets of life is to never allow yourself to be defined by circumstances no matter how dark the path may seem.
In this book, we can see that, as you drive to your destination, you should rather focus on the windscreen more than to spend all your time looking at the rear view mirror when you are meant to go forward.
We learn that while you wait for your moment of breakthrough, you must be resolute and you must also strategically position yourself to strike with precision at the right time when opportunity knocks on the door rather than to drown yourself in despair unto death.
From Her First Novel: Life Will Humble You, to the Second One: Chances, Audrey Chirenje Juggles between Romance, Suspense and Thriller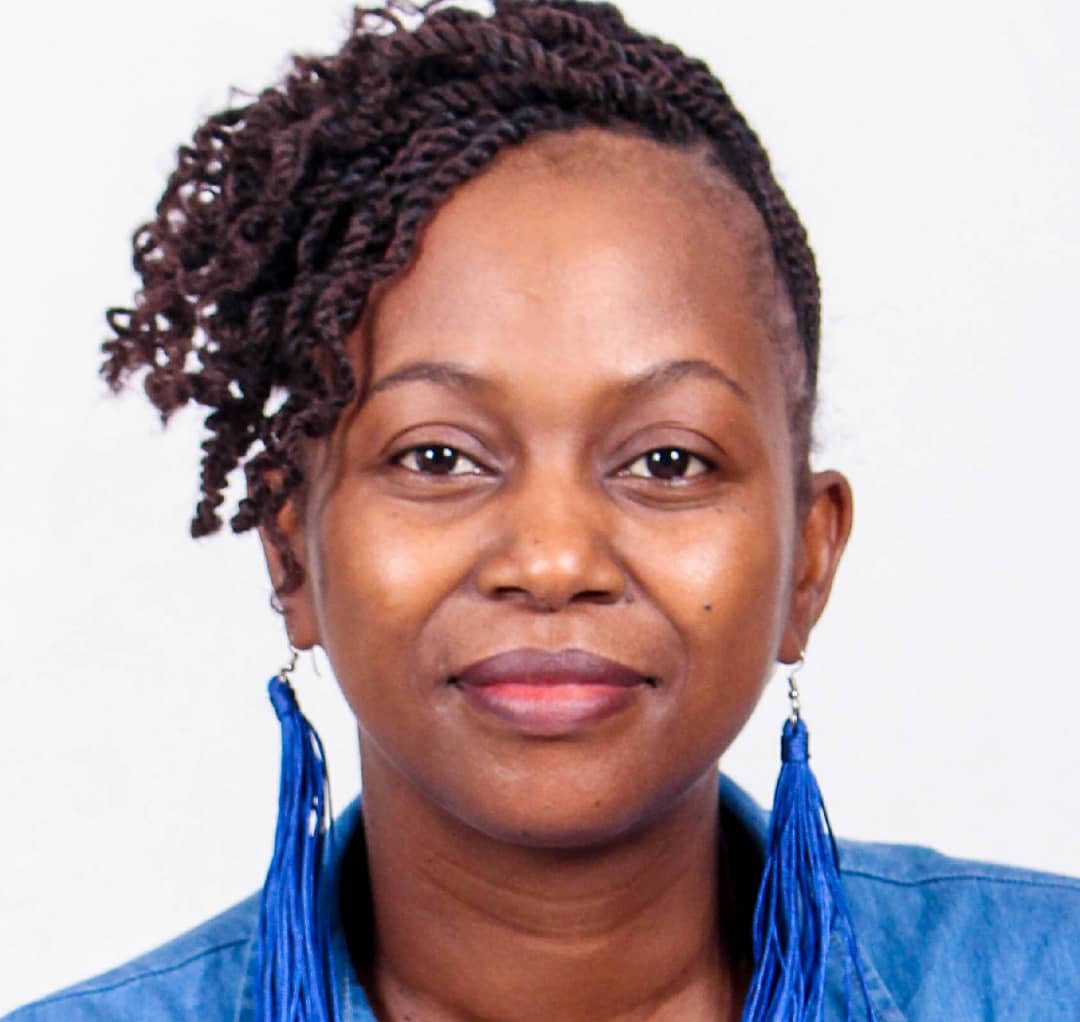 Brian Kazungu, 06/02/2021
In the novel, Life Will Humble You, Riko and Ronda had a beautiful love encounter that later on took a lot of suspense filled twist and turns which even gets us to a short stint with secret agents that worked with Riko's sister who was trying to help save her sibling's marriage.
As we delve into Audrey's second book, titled Chances, these secret agents become the main actors in a novel filled with crime scenes, secret service heroism and a touch of romance.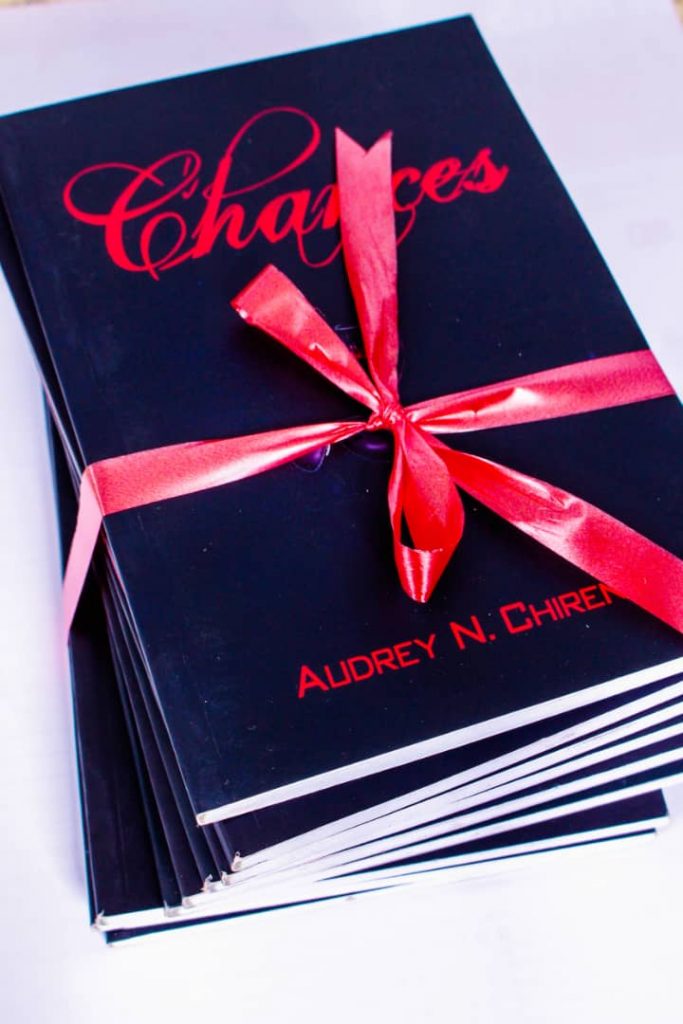 Through a chance meeting, Agent Ralph, a secret service operative specialising in busting money spinning human trafficking syndicates had his heart swept away by a young woman who had become adventurous as she tried to deal with traumatic heartbreaks and the stillbirth of her child.
In the novel Chances, Audrey's imagination is fascinating and her story telling is mind grabbing as she keeps you guessing all the way until you finish reading the book.
The love story between a once-heartbroken psychologist, Ropa and the mysterious Agent Ralph dramatically shows how far a person can go to get the attention of a soul mate and more-so, it reveals the mysterious happenings that can occur if a secret service agent is falling for you.
Ropa have had three failed relationships and she had developed quite a disliking for the menfolk but the daring agent Ralph had some few tricks to conjure up before this young lady in order to make her change her mind and explore the world of love again.
As you read through the book, you will find your mind taken on a tour of so many countries such as South Africa, Cambodia, Nigeria, Canada, Zimbabwe and even the United States of America.
In her writing, Audrey also indulges readers with a sense of beauty and passion for good living with her exquisite description of food, fashion and luxury resorts
As shown in the closing paragraphs below, the exciting story of Ralph and Ropa ends on a beautiful note after their engagement since two months later, they got married and had a wedding at the beach.
We had our very simple wedding two months later by the beach with just immediate family and close friends. The sky was painted turquoise and there was a gentle breeze blowing. As we said our personalized vows, I just marveled at how God had favored me.
It appeared to be by chance, but I knew that the Lord ordered our footsteps and it happened when it was supposed to. We lived in faith ever after. Our house was full of love, joy and noise of our children, whose number increased to four thereafter.