Zimbabwe State' Capture – Fact or Fiction?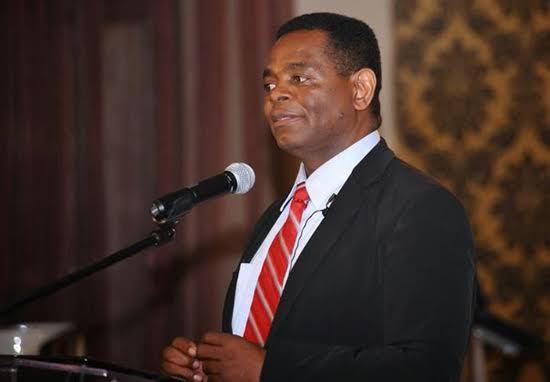 Mutumwa Mawere, 10/02/2021
Mark Heywood, editor of the DailyMaverick which published a report on the alleged state capture in Zimbabwe asserted as true and fact that this untested report 'provides a post mortem of the cancer that killed the Zimbabwean dream of freedom and independence'.
To what extent is this report based on empirical evidence is a question that cannot easily be answered but it is clear that like sanctions, its impact on Zimbabwe public policy choices will always be a subject of disputes.
The mere fact that this report has been cited by the US Senate is problematic on its own as further international spotlight on Zimbabwe from external sources is unlikely to change the attitude of Zimbabwe's public officer bearers especially when the facts supporting the conclusions of the report are speculative at best.
Against a backdrop of a divided nation, the risk of this report being regarded as a regime change project is high especially having regard that the South African government is not convinced that corruption is the driving force behind the Zimbabwean crisis
Is it not ironic that SADC and the AU have not recognized and accepted that state capture is a real problem as was the case in South Africa in relation to former President Zuma's administration?
What if in Zimbabwe the approach to the state capture issue is that it is a ploy sponsored by white monopoly capture to take control of the state under the guise of restoration of the rule of law through partisan anti-corruption campaign?
It is unmistakable that there exists no shared understanding of what state capture is and is not in South Africa to allow this new morality to be exported to a country like Zimbabwe.
The identity and personality of cartels in Zimbabwe as is the case in South Africa has taken a partisan approach and this is not helpful where people are divided and polarized.
Has state capture been weaponized to achieve regime change?
It has been argued that a project to unconstitutionally unseat Zuma as President was couched as an anti-corruption enterprise but regrettably the frontiers of corruption have not been reduced in the post-Zuma era.
Does this report whose release has opened new wounds on the future of Zimbabwe and South Africa, truly and impartially expose the alleged destructive effects that elite cartels play in robbing the country's future or it is yet another misguided project to build walls between citizens?
It is significant that Mnangagwa, who credits himself as an anti-corruption champion, is himself fingered in the report as being one of the bosses who run lucrative cartels in a wide range of commodities at the expense of the average Zimbabwean.
Does any rational mind think that in the quietness of his time, Mnangagwa considers himself as a villain in relation to the Zimbabwean economic and political quagmire? Obviously not.
On Tuesday, 9 February 2021, the report was raised by Republican US Senator Jim Risch, member of the US Senate Foreign Relations Committee retweeted a Daily Maverick tweet on the Zimbabwe report.
"State capture and corruption in #Zimbabwe continue to be a concern of mine. A timely report released by @dailymaverick exposes the destructive effects that elite cartels play in robbing the country's future. Our partners, the Zimbabwean people, deserve better. #DemLoot," is very unhelpful to the Zimbabwean cause." Risch tweeted.
It is also self-evident that the report comes at a time when there exists no domestic voice that is speaking to the reality of the facts contained in the report and it is significant that businessman Zunaid Moti's former adviser, Mr. Peter Hain, a British Labour peer, also retweeted the report, saying: "Zimbabwe: Explosive cartel report uncovers the anatomy…@dailymaverick."
What is remarkable is that people like former DA leader Mmusi Maimane, whose locus standi to poke his nose into Zimbabwean matters is controversial and questionable, tweeted as follows: "This exposé by the @dailymaverick is very important for every Africans to read."
Mr. David Coltart, a Zimbabwean, joined the chorus by tweeting as follows: "If you are puzzled why such a wealthy country, with such intelligent, well educated people can be so poor, then read this report published today in @dailymaverick. It explains how and why a network of cartels is plundering #Zimbabawe."
The mere fact that the report was authored in Zimbabwe and published in South Africa creates its own political dynamics.
This is true especially having regard to the reality of the real divisions in the ANC between two extreme narratives that speak to radical economic transformation as the panacea to lift the country out of its challenges and the alternative narrative that speaks to neo-liberal policies as the only promise.
If the authors of the report cannot speak on their feet to substantiate their serious allegations, what should be the probative value of this report?
"It would appear that the report has a defined audience and agenda," said one analyst who is perplexed that this report is trending when the reality on the ground is dire.
Common sense, logic and reason would inform a rational view that corruption by nature is allergic to transparency and openness.
In the premises, where would authentic data be sourced from to substantiate the claims of graft and real smuggling operations?
Gossip that Mugabe was surrounded by a cabal of criminals informed the coup but since 2017, no cogent evidence has been produced to confirm this allegation.
No one has been successfully prosecuted and the so-called anti-corruption have yet to provide any evidence supporting or disputing the allegation that Mugabe was the fulcrum of corrupt activities.
Equally, the Zondo Commission has exposed the fact that corruption was democratically distributed and although the agenda to nail Zuma and humiliate him was the goal, the reality is scary.
Even the Zondo Commission is unlikely to impact on this vice and interestingly, accusations are already galore that it is a project to annihilate certain political actors who are deemed to be undesirable.
If Trump was African, he would not be one in concluding that when one is a populist, the risk of being removed based on trumped up charges is real and high.
The Great Betrayal: Pursuit of Wide Readership Versus Facts In The Media Industry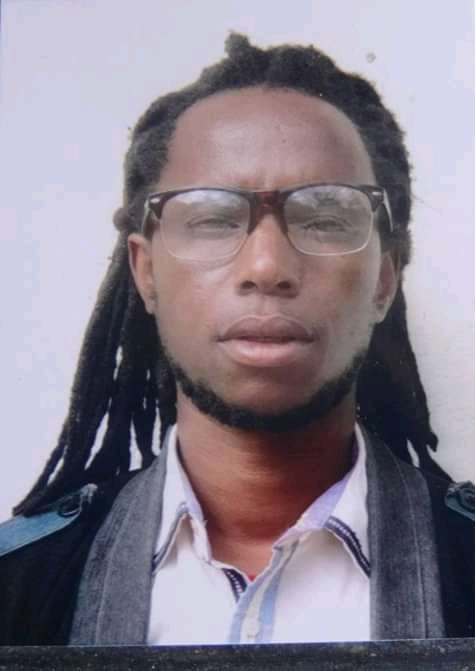 Tapuwa Chitambo, 14/02/2021
Following the publication of an article in the Newsday titled 'SA democracy and Constitutionalism put under spotlight' written by Garikai Mafirakurewa, I took it upon myself to establish the basis on which this title was used.
Initially, when I read in the State controlled media publications on the reasons why SMM was placed under Reconstruction, I naturally believed the version whuch was proffered by the government.
This is because it had long been made to appear that funds due to SMM from its customers and which were transmitted through SAS, its South African based agent, were diverted at the instigation of Mr. Mawere using an alleged fraudulent judgment.
Just like many other people, I had concluded that the decision to issue the Reconstruction Order in relation to SMM was legitimate and in order not knowing the real facts on the ground.
I later on came to realize that the existence and operations of the Reconstruction of State Indebted and Insolvent Companies Act posed a grave risk to the rule of law and constitutionalism not only in South Africa where it was recognized and enforced, but to the whole of the Africa continent.
At first, I had no idea that the SMM dispute had been exported to South Africa by the government of Zimbabwe which had disguised itself as SMM, the company with a corporate legal identity and existence.
As such, when I read Garikai' story in the Newsday, which referred to Mutumwa Mawere as a self-exiled Zimbabwean businessman who had put the South African justice system under spotlight, I was flabbergasted to see that the context of Janice's letter had been twisted, distorted and had taken a diversionary angle.
This is because I personally read the contents of Janice Greaver's letter addressed to the Johannesburg based, Deputy Judge President, Mr. Mojapelo on behalf of the C2C Literacy initiative only to discover that the published article's focus was now on Mutumwa Mawere rather than the rule of law.
Janice's letter was meant to address the legality and constitutionality of the decision to recognize and enforce the consequences of a law that offends South Africa's public policy.
Below is a thread of my conversation with Garikai Mafirakurewa in an attempt to address such a media anomaly.
[1/25, 5:30 PM] Tapuwa Chitambo: [08:06, 25/01/2021] Gandanga: Hi Garikai. My name is Tapuwa Chitambo secretary general of FOSMM and a member of the C2C initiative. How was your article on the South African judiciary received? Any possibilities of continuation of this conversations with your paper?
[11:30, 25/01/2021] Garikai Mafirakureva: Hie how are you? I thought we can continue with the story but Mr Mawere is picking on trivial issues which in my view should be corrected between us than going to town over simple issues
[1/26, 5:33 AM] Tapuwa Chitambo: Is He is the one who coined the self-exiled business man?
[1/26, 1:25 PM] Tapuwa Chitambo: [06:33, 26/01/2021] Gandanga: Are these issues centered around the title self-exiled business man?
[09:43, 26/01/2021] Garikai Mafirakureva: Yaaa those were the issues and I thought in the next article we will correct such issues and continue with our story until we are heard. But he stuck on that? That story was well received by many readers but he killed the fire to continue with the story.
I believe that the approach that Garikai took in the headline and introduction of following story was more centered on pleasing his audience through using a catchy but misleading title rather than to convey news of public interest in way that enlightens the masses on issues of concern to their circumstances.
"SA democracy and constitutionalism put under spot light
Self-exiled Zimbabwean businessman, Mutumwa Mawere, has put to test the South African judiciary system questioning its sincerity in upholding democracy, the rule of law and constitutionalism without risking major diplomatic implications.
The move if not properly handled will poke holes on South African democracy and expose her hypocrisy and judiciary capture.
Janice Greaver, C2C corporate literacy initiative management consultant wrote to the justice department, questioning the role played by the court in promoting and protecting the rule of law when Maweres case was handled, and the part it played in undermining the rule of law in relation to corporate matters…".
It is actually interesting to note that in spite of the following correspondence between Garikai and Mutumwa Mawere to clarify on issues that were not in line with Janice's letter and after highlighting the error of being self-exiled, the article went on to be published as it was.
This on its own shows that the media or journalists in particular can mislead people and brush aside information which is of value to their communities in an attempt to attract the maximum number of readers.
If such a reality is allowed to continue, it means that the media will no longer be playing its oversight role in the affairs of mankind and that fact on its own is enough evidence on the great betrayal of people's confidence by the Fourth Estate.
[11:01 AM, 1/20/2021] mdmawere1: My view is that the story involves C2C and Janice. If this is the case, should this not be the starting point to limit the story to the subjects in it?
[11:03 AM, 1/20/2021] mdmawere1: Do you agree that I pursued all legal options in SA and failed in SA to convince the judiciary that recognizing and enforcing the Reconstruction Act in SA was a violation of International Law?
[11:10 AM, 1/20/2021] mdmawere1: On what basis would be the allegation that "SA democracy and constitutionalism is put under the spotlight?" Who do you allege is putting the SA democracy and constitutionalism under the spotlight? You then state as true and fact that I am self-exiled, where did you get this information? I am not in self-exile. For your information, I have been living and working outside Zimbabwe since 1988. I have no received any mail in Zimbabwe since them. I have been a resident of SA since 1988 and I am only naturalized as a citizen in 2002. The events of SMM started in 2004 when I was already a citizen of SA and a resident since 1998. Where does this allegation of self-exile come from? Perhaps you have better facts to support this. You then state that I have put to test the SA judiciary system questioning its sincerity in upholding democracy, the rule of law and constitutionalism without risking diplomatic implications. In saying this, you do not provide any source of this allegation. It would help the reader if you provided the content and context of the allegation. *SA democracy and constitutionalism put under spot light.
[1:22 PM, 1/20/2021] Garikai Mafirakureva: It won't be of any interest to Zimbabwean readership because they don't who is Janice and what is C2C but they know SMM and Mawere. Why try to kill a story by focusing on an unknown. To make matters worse SMM and Mawere were cited as a case study.
Zimbabwe'S Re-Introduction Of The US$: The Best Test For Any Functional Currency Is A Crisis!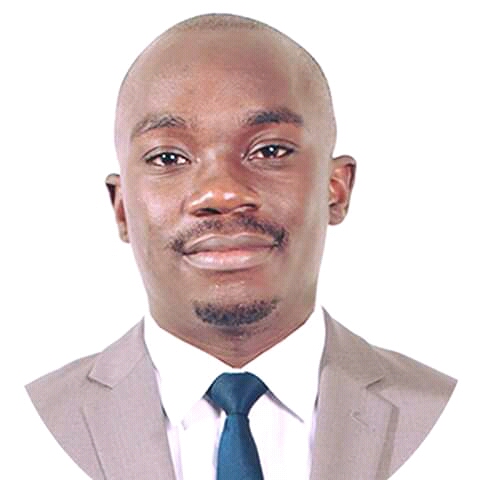 With the COVID-19 pandemic in our midst, our government has yet again made another hurried and fishy pronouncement which has re-enabled the use of the United States dollar which they had banned only 9 (nine) months ago.
The re-introduction of US$ into the economy has mainly been reactionary as the government gets into a panic mode because of various reasons including the fact that the major source of forex which is diaspora remittances will be heavily affected during the lockdowns being imposed by various countries.
Even though it is common knowledge that in any functional economy, policy consistency is the key to success, our government seems to think otherwise as they have been making confusing policy pronouncements over the past two years, driven by corruption and greed.
I am going to outline what the press statement by the Reserve Bank of Zimbabwe means and the implications that it has on the wider economy as well as to businesses and the general public.
Below are the 4 major sticky points for me:
THE GOVERNMENT HAS ALLOWED THE USE OF FREE FUNDS FOR LOCAL PAYMENTS
My first question to them is: Can someone walk into the bank and withdraw USD from their Nostro Account? Personally, I don't think that the government will allow people to withdraw USD because they know people will clean up their Nostro accounts. However, this would have been the major boost of confidence for people to trust that the policy above is genuine. Another question which they need to address is: Will they be allowing cash purchases or its just free funds? If the measure is only for Nostro, it makes the whole process another heist of the Nostro accounts.

By allowing the use of USD as a currency, there will be a lot of implications for the economy. Firstly, the economy is going to slowly transition from being a cashless economy to being a cash (USD) economy as long as this policy is in place and by end of the year, the economy would have fully re-dollarised. The thorn in the flesh for the government when the economy becomes a cash economy is that a cash economy is difficult to monitor and to earn revenue from compared to a cashless economy. Such a development will lead to the shrinking of government revenue because there is a potential for a lot of unrecorded/unaccounted transactions in the economy as people and businesses try to evade tax.
This, therefore, means that at one point the government is going to revert back to banning the USD and letting the already dead RTGS become the main currency or the unlikely option of making the USD the sole functional currency again.

Given the lack of trust that people and businesses have on our government, customer deposits into banks will be very low and this will mean that the government has a few USDs to play around with. Most businesses will either store value in hard cash or offshore accounts. Also bear in mind that the amount of free funds currently in banks is a very small fraction of the total cash (USD) in circulation on the parallel market

The solution to this huge problem is customer confidence which is currently almost nonexistent. Unfortunately, the solution to the customer confidence problem is political will and good governance of which our political masters have for a long time dismally failed to show forth.

GOVERNMENT HAS SUSPENDED THE "MANAGED FLOATING EXCHANGE RATE" AND FIXED THE EXCHANGE RATE AT 1:25
In my previous article on this platform, I contested that there is nothing such as a "managed floating exchange rate". I predicted that the black market will continue to thrive and this has been the case. The government had to give in and remove such a policy because it showed a lack of understanding of economic fundamentals.

Now that the government has explicitly fixed the exchange rate between the USD and the RTGS while allowing the use of the USD, it marks the beginning of the death of the RTGS. We are going to see businesses demanding USD and the black market thriving until the USD becomes the official currency again.

Fixing the USD to RTGS rate will also see those in higher powers who can get USD at interbank rates benefiting heavily and feeding the black market with forex at a huge premium.

The solution to this problem is the same as that of Point 1 (One) above, which is customer confidence.

REDUCING OF STATUTORY RESERVE RATION FROM 5% TO 4.5%.
The RBZ has also reduced the amount of deposits banks are supposed to keep as reserves in order to increase the lending capacity of banks to corporates. This would have been a noble idea in a transparent functional economy. It is a public secret that the majority of businesses with access to such facilities from banks are those owned by or linked to corrupt politicians. This then provides another opportunity for looters to loot through loans.

As such, a proper framework and a robust vetting system should thus be put in place in order to enable banks to thoroughly review businesses that they want to lend money to and then the priority should be given to key economic drivers without favour.

THE ISSUANCE OF OPEN MARKET OPERATIONS (OMO) CORPORATE BILLS.
These bills have been used to steal from companies quite a number of times and I hope companies are now wiser. Currently, no wise company will buy bills from the government given the current world economic status.

After the COVID-19, most economies including first world counties are going to require bailouts and because of that, it is important to understand that a bailout can only succeed with a strong currency and we all know that the RTGS is not a currency at all.
That is the reason why the government has made this panicky policy which is half-backed and rather too late.
If our nation is hit by this virus very hard like what's happing in Europe and recently in the United States of America, our economy will collapse and need resuscitation.
Unfortunately, the RTGS will not be able to do that job since it is not bankable anywhere in the world and this means that we will need a stronger currency like the USD, which is the reason why there has been this sudden shift in policy by our government.
In conclusion, our economy is like an ailing human body whose organs are failing one by one until the body shuts down. We are nearing the shutdown and as such, immediate genuine attention is required to save the little that's left to talk about in our economy.

By Gilbert Kamusasa


Tony Elumelu Foundation Alumni
Young African Leaders Initiative Alumni
SEED STARS Alumni
ACT Alumni