Sandton Businessman and Director of Public Engagements and Outreach for C2C, Mr Jagjit Singh to Extend a Hand of Charity to Cancer Patients in Celebrating His Birthday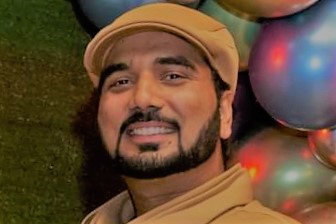 Brian Kazungu, 30/03/2021
Mr Jagjit Singh, a South African businessman and Director of Public Engagements and Outreach for Connections2Communities (C2C), with interests in the hospitality industry including The Royal India Restaurant in Sandton is dedicating his birthday to raise money for cancer patients.
"This year, on my birthday, I want to mobilize funds for cancer patients. I appeal to all those that can partner with me on this cause to do so as this means a lot to me. I believe that the issue of cancer is a problem which is worthy our collective attention and effort.
We can all play a part in making sure that we live in a society which is cancer free. Some people can create an awareness on the dangers and solutions associated with cancer so that those who can fund for the related research and medication can do so from an informed mind." Mr Singh said.
Popularly known as JJ, the Banking on Africa's Future (BOAF) inductee, entrepreneur, humanitarian and socialite is using an e-commerce platform, sa.africaemart.com as a vehicle where people can participate on this noble cause.
Africaemart Cancer Fund Link: https://sa.africaemart.com/product/C2C—1873-CANCER-INITIATIVE-CAMPAIGN-gYCKl
According to the Encyclopedia Britannica, cancer is group of more than 100 distinct diseases characterized by the uncontrolled growth of abnormal cells in the body.
Even though cancer has troubled humanity for centuries, it is known to affect one in every three persons born in developed countries and is a major cause of sickness and death throughout the world.
However through research and commitment by various stakeholders, there has been significant improvements in its treatment because of a combination of timely and accurate diagnosis, selective surgery, radiation therapy, and chemotherapeutic drugs among others.
Singh's birthday celebrations which are to be held on the 4th of April this year at The Royal India Restaurant in Sandton are being organized by the Birthday Club South Africa (BCLUB SA) whose mission is to celebrate life and whose goal is to be the most fun birthday club in South Africa.
Many organisations such as Hotel Sky, Makhedama Holdings, SADBC, SAWITA, C2C and BMW Team Fast Track have expressed interest and commitment on this beautiful event and noble cause.
Entertainment at the event will be provided by Zuby Khan Productions.
Mr Singh who was awarded with the highest Commendation Award of Honour in Karate for sponsoring and hosting the Karate South Africa 101 Charity Awards have over the years been involved in many worthy charitable and initiatives that seek to empower communities.
Business-wise, under his able leadership, Royal India Restaurant, a prime food outlet has hosted various prestigious events.
It is a favourite venue for South African telenovelas such The Family Secrets to do their filming.
Recently, in partnership with the Pan African Business Forum, the 1873 Network and the Connections2Communities (C2C) initiative, The Royal India Restaurant hosted an Inauguration Ceremony for Joe Biden and Kamala Harris following their ascendency to America's presidency.