City Power Embroiled in an Equipment Theft Charge as Former Johannesburg Mayor, Herman Mashaba Gets Exposed In the Eldorado Electricity Project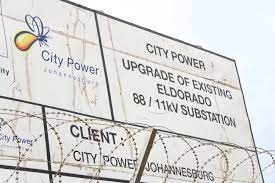 Brian Kazungu, 08/04/2021
Following the resumption of construction work on the Eldorado Park substation project, this publication has established that a criminal complaint was registered with SAPS on 7 March 2021 under Case number CAS 150/4/2021.
It is alleged that the equipment and related services inclusive of the project's technical drawings are the property of Setheo Engineering Pty Limited which were acquired and provided pursuant to a contract concluded in March 2021 between City Power and Setheo as principals.
Whose equipment is it? Since the appointment of Actom, a previous sub-contractor of Setheo to be the main contractor in this project, a question that has arisen is on the ownership of the project equipment.
Mr. Stanley Itshegetseng, Deputy Director: Communication and Stakeholder Relations in the office of Councilor Mpho Moerane, the Member of the Mayoral Committee with oversight responsibilities in relation to City Power said that the equipment belongs to City Power and not to Setheo.
"The equipment is the property of City Power because the funds used to acquire it were provided by City Power. In addition, at the time, a new contractor, Actom was appointed recently, the equipment was situated at the premises of City Power. One must accept that possession is tantamount to ownership and should Setheo dispute this, it can approach the courts for relief."Stanley explained.
However, Mr Mulaudzi of AG Mulaudzi Attorneys and a member of the corporate, civic and community awareness nonprofit initiative, C2C Network begged to differ on that narrative.
"From the facts that we have been able to go through, it is not in dispute that Setheo's relationship with City Power was not that of a principal to agent one but Setheo was awarded a turnkey project to provide a working substation.
Setheo was responsible for designing, erecting, installing and commissioning a substation. According the complete project was to be handed over to City Power as a solution.
Contrary to allegations made by the former Mayor Mashaba, that City Power paid to Setheo an amount of R66 million for no work done, the facts on the ground suggest that Mashaba acted maliciously in opening a criminal case against Setheo directors and two former City Power employees alleging that these funds were diverted.
The right, title and interest to the equipment is vested with Setheo until handover of the project on completion and any other legal construction is mala fides."
While commenting on the same issue, an Eldorado Community Liason Official who is based at the site said: "I can confirm that Mashaba visited the site and at the time the equipment purchased by Setheo had arrived but had yet to be cleared by customs.
It was eventually cleared and delivered here by the order of Setheo. Setheo was the consignee in relation to the imported equipment.
It is my understanding that Mr. Themba Mahlangu, who was the Project Manager, at the time visited the original equipment manufacturers to inspect the equipment before shipment. He was accompanied by Mr. M. Thoka who was arrested at the instigation of Mashaba.
Once the equipment arrived here, it was tested again by City Power officials and I believe it passed the tests. We were all shocked when we heard that Mashaba with his colleagues at City of Joburg were alleging that the equipment did not exist as a matter of fact.
I can confidently confirm that no new equipment was supplied by City Power prior to the appointment of Actom, who apparently were Setheo's subcontractor, as the main contractor.
I can also confirm that the SAPS officers were here at site to establish the true owner of the equipment and the provider of the platform on which the equipment stands. I told them that the equipment was provided prior to the arrest of the Setheo and City Power officials.
I also gave them the contact details of Actom's Project Manager working on this project and I was not aware of the fact that there was no handover and takeover process between Setheo and Actom. We are meeting with the MMC today and I intend to establish the truth in this matter.
If the criminal charges are correct, then City Power cannot claim ownership in one forum and in another be party to another forum alleging that the equipment was never purchased. Until the visit by the police yesterday, it had not dawned on us that we could have been sold a dummy.
As a community, we don't want to be party to Mashaba's shenanigans. He came here and we told him of the progress of the project but he was driven by some unexplained rage and proceeded to stop the project.
I put the blame for the unfortunate delay of this project on Mashaba and his friend, retired General Sibiya."
Lawyer Mulaudzi continued to explain that: "This case clearly exposes the abuse of public power by Mashaba and his successors.
It is not clear on what legal and constitutional basis can City Power claim ownership of the physical and identifiable assets that were purchased by Setheo in line with its contractual obligations based on a signed contract.
It would be interesting to see if City Power can provide evidence that it owns the drawings, civils provided by Setheo, and the equipment supplied by third parties including Actom pursuant to the contract.
The law of contracts precludes this kind of self-help to take place especially where public institutions and trust is involved. In fact, City Power ought to have obtained a court order prior to displacing Setheo as a contractor.
It is my understanding that City Power in choosing to deal with this contested equipment has refused, neglected and failed to benefit from the protection of the law. I beg to differ that possession is ownership. The absurdity of this preposterous construction is self-evident.
Imagine I leave a car at your house for storage, then you claim ownership. Equally, imagine you give me money to buy an asset for a project only to find you are taking the asset as yours without my knowledge and consent. This is a recipe for anarchy.' Mlaudzi said.
Picture Moments: Banking on Africa's Future (BOAF) – 10 000 Points of Light Hall of Fame and The Re-launch of Mutumwa Mawere's Book, When Minds Meet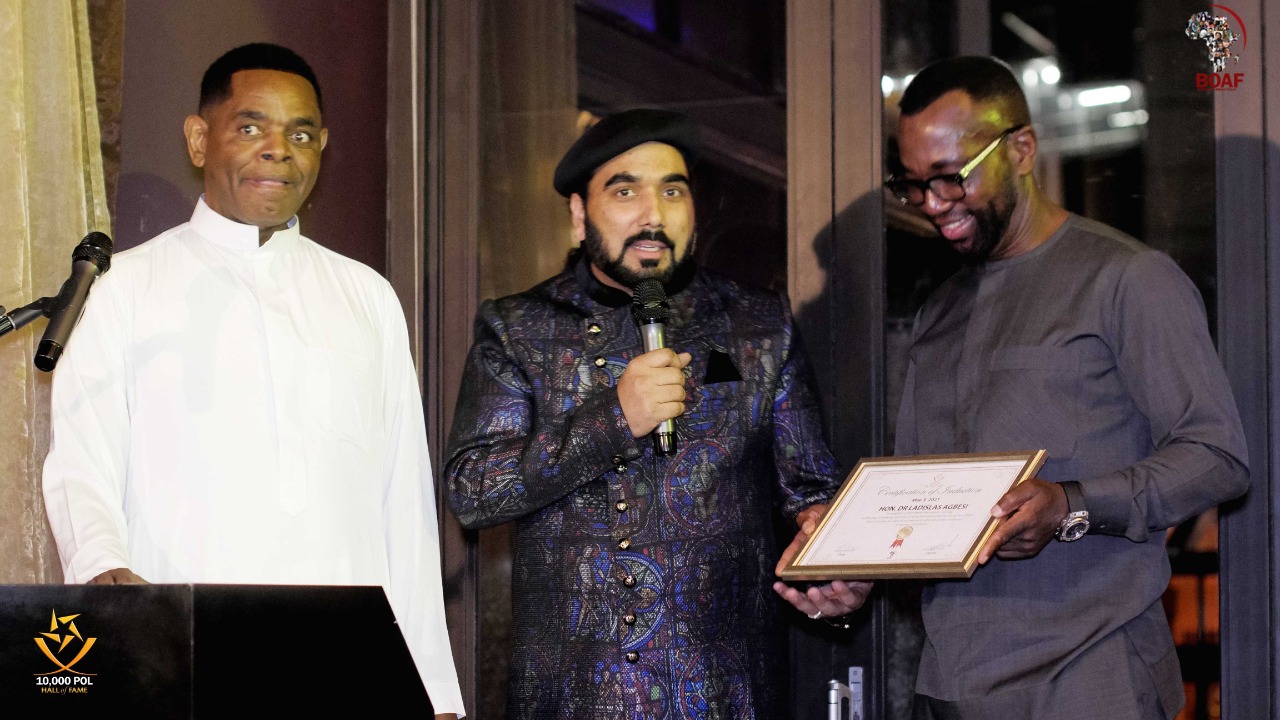 Brian Kazungu, 04/05/2021
Banking on Africa's Future (BOAF) – 10 000 Points of Light celebrations were organized to honour and celebrating the induction of various exceptional men and women into the Hall of Fame of people whose exploits are transforming the image and perception of Africa.
President of the Pan Africa Business Forum, Dr Ladslas Agbesi was the Guest of Honor.
He congratulated inductees and also paid tribute to Africa Heritage Society Chairman and Business Man, Mutumwa Mawere on the re-launch of is book – When Minds Meet
Dr Ladslas Agbesi also paid tribute to the King of Morocco for the great strides that he is making on the country's economic front.
The event was held at The Royal India Restaurant in Sandton, Johannesburg, South Africa on the 3rd of May 2021. Music and belly dancing kept attendees in the good mood.
Pan Africa Business Forum President, Dr Ladislas Agbesi to Grace the Banking on Africa's Future Induction Ceremony and Mutumwa Mawere's Book Launch at The Royal India Restaurant in Sandton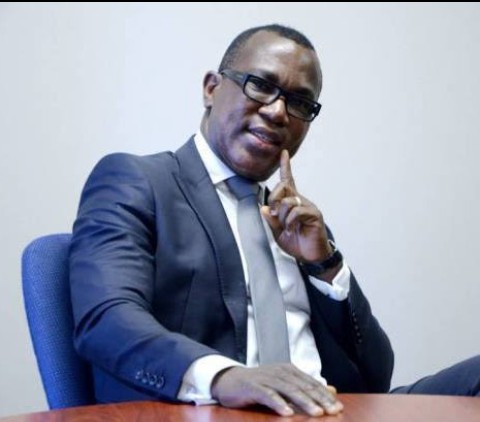 Brian Kazungu, 03/05/2021
Pan Africa Business Forum President (PABF) and Lash Consult Investments Chairman, Dr Ladislas Agbesi will be the Guest of Honour at the Banking on Africa's Future (BOAF) 10 000 Points of Light induction ceremony to be held in Sandton, Johannesburg, South Africa, today.
The event, a collaborative initiative between Banking on Africa's Future, Connections2Communities (C2C) and Africa Heritage Society will be held at The ROYAL INDIA RESTAURANT located on No.2 Maude Street in Sandton, Johannesburg at 6pm in this evening.
In his pre-event statement, Dr Agbesi said "I am very humbled to join in the journey of greatness of people in the African Continent. When we are together and God is with us, no one will be against us".
His organisation, the Pan Africa Business Forum is a multi-lateral, private sector driven organisation founded by a group of statesmen and new generation of entrepreneurs from several African countries who share a vision of Africa's renaissance.
It operations are premised on the acceleration of socio-economic development of the African continent through a combination of carefully considered programmes and projects developed by Africans locally in collaboration with development partners outside the continent.
Banking on Africa's Future – 10 000 Points of Light project resonates with the Pan Africa Business Forum's Mission Statement which is "to empower current and future African generations through policy reforms and skills development with funding support from the business community by way of growth initiatives and social responsibility".
The 10 000 Points of Light induction ceremony which coincides with the re-launch of Mutumwa Mawere's book 'When Minds Meet' is dedicated to celebrate and honor individuals who are recognized as shining examples since their efforts are helping to raise the African continent's flag high.
Among the people to be inducted as light bearers because their work strategically positions Africa to reclaim its long lost glory are entertainment industry business mogul, Mr Frank Mohapi, Executive Chairman of Sky Rink Studios situated in the Johannesburg CBD.
Cake Hier, Founding CEO, Ms. Neethu Lutchman, Siyazama Commodities and African Union Logistics Founding Director, Mr. Ravi Nadesan and Induction Foundry Technologies, Managing Director, Mr. Shaniel will also be inducted for the great work they are doing in their respective industries.
At the same event, businessman and author Mutumwa Mawere will be re-launching his book, , When Minds Meet, a literary masterpiece which touches on critical issues that must be considered for the African continent to deliver the promise of a better life to its citizens.
His book is a collection of articles that he wrote for various news publications on issues that are meant to form part of the conversations among Africans towards a better continent is a mind opening piece of literature on the realities that are prevailing in the continent.
Event host, The Royal India Restaurant is a high-end hospitality establishment located in what is known as the richest square mile in Africa – Sandton, Johannesburg.
It is a popular venue for special events because of its executive ambience and special Northern Indian cuisines plus it is also a favorite spot for movie productions, with SABC1 telenova, Family Secret being among some entertainment shows that are done in this elegant environment.
Oriental Fire Group Belly Dancers will provide the entertainment.
JJ Singh Appreciation Day Videos and Pictures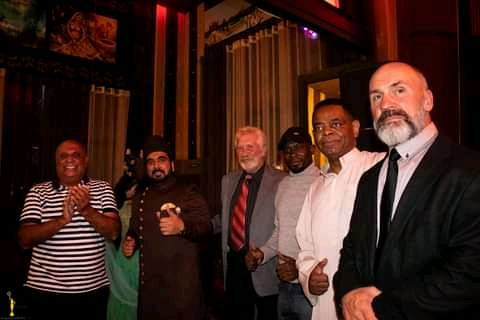 Brian Kazungu 19/04/2021
Recently, Africa Heritage Society declared the 4th of April as the JJ Singh Appreciation Day in honor of Mr Jagjit Singh, the 'Punjab Boy', a South African businessman, humanitarian and socialite who has been described as a royal man with a heart of gold.
The day which coincides with his birthday was an emotional encounter filled with pomp, funfair, civility, diversity and excellence
Clad in elegant fashions, people from different racial, religious and ethnic backgrounds including family, friends and business associates gathered at The Royal India Restaurant to celebrate Singh's life of purpose which is characterized by tenacity, determination and courage.
Good music and some belly dancing spiced the mood in the serene Sandton area of Johannesburg which is regarded as the richest square mile in Africa.
Singh was showered with messages of honour and appreciation by notable and prominent figures in South Africa.
The event was organised by the fun loving and creative team called Birthday Club South Africa (BCLUBSA) in partnership with BMW Fast Track Racing, C2C and MTown Sherriff.