FOSMM Expresses Its Satisfaction with VR Attorneys Inc. Letter to President Cyril Ramaphosa on the Rule of Law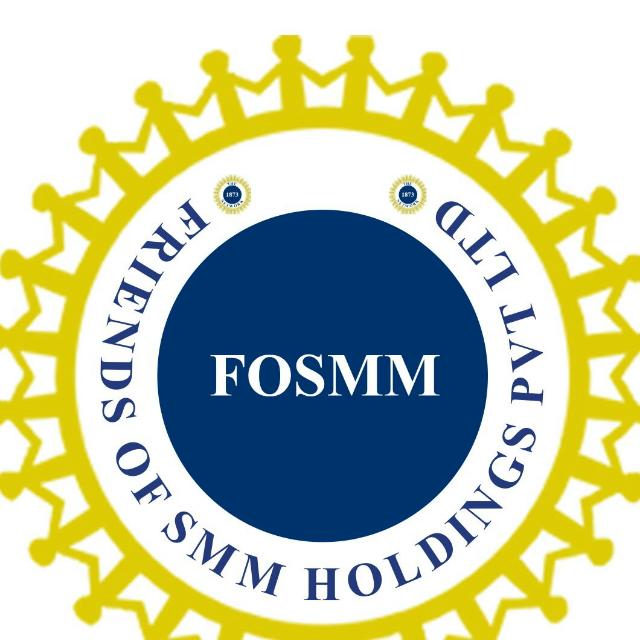 Tapuwa Chitambo
Harare, Zimbabwe Today 10 June 2021,
"We are happy and satisfied with our lawyers, VR Attorneys Inc.'s letter to President Cyril Ramaphosa on the Rule of Law.
The letter expresses FOSMM's displeasure in relation to the unacceptable conduct of Hon. Ebrahim Patel, Minister of the Department of Trade, Industry and Competition, who refused, neglected and failed to even acknowledge a letter addressed to him in January 2021.
We are encouraged that this matter has now been put to the attention of all the relevant organs of the government of South Africa, a key member of the SADC and AU family, Equally, so that together we may decisively deal with the real Zimbabwe problem.
The SMM matter is pregnant with all the material issues that will can shift paradigms on what is required to lift Zimbabwe up.
One of our members, Ms. Janice Greaver, addressed a similar letter to the Deputy Judge President, Mr. Mojapelo who also took a cavalier and arrogant attitude expressed by Mr. Justice Sunderland, who was acting as the DJP, that the judiciary is not accountable to public policy questions that undermine public trust and confidence in the integrity of the judiciary.
When we reviewed the response from Justice Sutherland, we were all reminded of the ugly past in which justice had race in it.
He practically treated us unwanted citizens choosing to tell us to go to hell for any judicial remedies. We never thought that issues of international law and comity of laws would be rendered redundant by the very people who have taken oaths to promote and protect the rule of law.
Believing that the doctrine of separation of powers would not frustrate our efforts to make the Zimbabwean government accountable for its barbaric and repugnant policies. At issue to us remains the question of whether a public policy that offends the rule of law in Zimbabwe can be recognized and enforced in South Africa.
Justice Sunderland and Patel have adopted a Stalingrad approach to our humble quest for transparency and openness in this matter of great public concern and interest."
One of our members, Mr. Brian Manyati, said: The president must be at the forefront of protecting and promoting people's rights when conducting affairs at the international level.
One would expect that Hon Patel would equally display the same approach and attitude.
This letter to President Ramphosa is a test case whether the CC judgment on the SADC Tribunal is instructive on judicial intolerance and SA government's attitude in relation to rouge neighboring states who are unaccountable for their decisions and policies that undermine the rule of law.
Our case stems from the decision by the government of Zimbabwe to use public power to divest and deprive shareholders and directors of companies of their control and management.
This repugnant law was not our recognized in SA by the Mojapelo-led court but was enforced in the SA jurisdiction.
The jurisdiction of the Zimbabwean courts was removed to give life to a legal absurdity permitting a foreign creature of law to cross Beithbridge with weapon unknown in the jurisdiction but was tolerated by the SA judiciary and Hon Patel with ease.
If a law exists and operates on any SADC country that violates human and property rights, it follows that SA institutions have a duty to protect justice.'
Mr. Werner Van Rensburg, the Managing Partner of VR Attorneys Inc, and also a member of the BOAF LAW NETWORK, said: "It is worth highlighting that the landmark SADC Tribunal judgment against the then President Zuma is relevant and helps in testing the bar that needs to be met by SA public office holders in delivering the promises entrenched not only in the SADC treaty but the AU Constitutive Act and the UN conventions.
"The importance of the CC's SADC Tribunal decision cannot be overstated; it was precedent setting, not only for South Africa but also as a reference point for governments in Africa and SADC especially.
Our clients simply calling on President Ramaphosa to comply with the duties imposed upon and for him to take steps to bring Zimbabwe into the Commonwealth of Nations who share common values and principles."
Media Contact:
Mr. Tapuwa Chitambo
Secretary General
tapuwa.cym@gmail.com
+263 77 448 0141
FOSMM Announces the Appointment of MR. FRED MUTANDA AS CHAIRMAN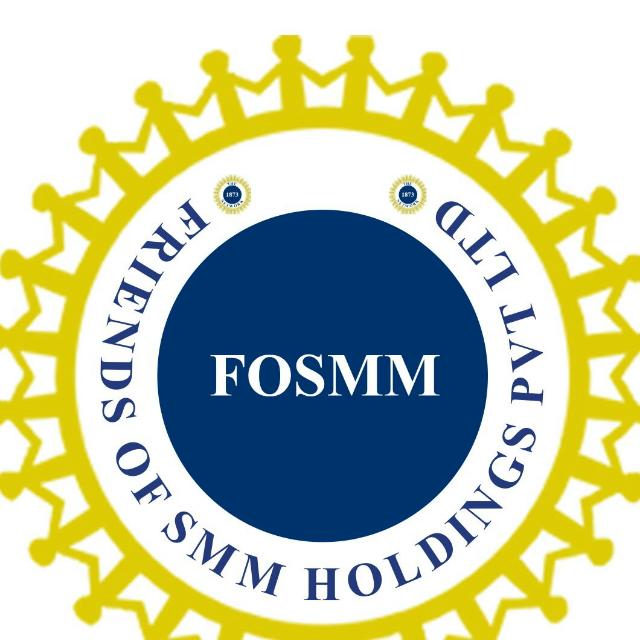 PRESS STATEMENT
FRIENDS OF SMM (FOSMM)
7 JUNE 2021
FOSMM Announces the Appointment of MR. FRED MUTANDA AS CHAIRMAN
"This is a significant moment in the history of our organization. We are deeply grateful to Mr Mutanda as a businessman and for the role he played as a freedom fighter, and for his vision, dedication, and passion in shaping and defining the personality of many impactful institutions in Africa," said Mr Tapuwa Chitambo, Secretary General of FOSMM. "Equally, I am excited for what the future holds under Mr Mutanda's leadership. Mutanda brings a wealth of nonprofit and for-profit success and strategic vision to our organization, which will be critical to our ability to scale and meet the demand for active citizenship in Zimbabwe."
Harare, Zimbabwe. FOSMM announced today the election and appointment of Mr. Mutanda as its Chairman.
He is a Zimbabwean entrepreneur and a war veteran.
During the liberation war he was part of the Zimbabwe African People's Union military wing Zimbabwe People's Revolutionary Army (ZPRA).
After independence he served as the chairman of ZPRA 's finance and projects committee.
In 2011, he was part of the former ZPRA combatants that met with Perence Shiri complaining about the serious marginalisation of their members despite the signing of the Unity Accord in 1987.
On 21 September 2016, his landmark application for the imposition of bond notes to be declared unconstitutional was accepted by the High Court of Zimbabwe.
In this pathfinding application, he listed the Reserve Bank of Zimbabwe and its Governor Dr John Mangudya as first and second respondents.
He also listed Stanbic Bank Limited and the Attorney General as third and fourth respondents respectively.
In November 2016, the High Court reserved judgment. Judge President, Mr. Justice George Chiweshe said he wanted to go through submissions made by the parties.
On May 11 2021, he joined the Young Lawyers Association of Zimbabwe in suing the Judicial Service Commission, Luke Malaba and the Attorney General after President Emmerson Mnangagwa extended the Chief Justice's term by five years.
On 15 May 2021, the High Court ruled that a term limit extension cannot benefit an incumbent, and Malaba had therefore ceased to be Chief Justice and a judge when he reached the age of 70 on the same day.
It is significant to highlight that his farm was invaded as punishment for his court application challenging the purported extension of Luke Malaba's term as Chief Justice past the retirement age of 70.
He and his alleged accomplice Justin Majaka faced charges of fraud involving more than US$26 million by the state.
They were accused of illegally exporting Caps Pharmaceuticals intellectual property rights to Caps International Johannesburg.
According to the State, sometime in August 2011, he instructed Majaka to apply to the Medicine Control Authority of Zimbabwe (MCAZ), for a change of principal for 50 drug formulae (dossiers) from Caps Rallies, Harare to Caps International, Johannesburg.
The Sate boldly and falsely alleged that in October 2011, MCAZ registered the 50 dossiers with Caps International South Africa as the new principal and owners, the effect of which ownership of the drug formulae shifted from Zimbabwe to South Africa.
It was the State 'case that the alleged exportation of the drug formulae which are classified under intellectual property rights or patents had no approval of the Exchange Control Authority, the Reserve Bank of Zimbabwe.
In 2013, he made a Constitutional Court application after arguing his constitutional right to a fair trial within in a reasonable time had been infringed upon.
Magistrate Noel Mupeiwa dismissed the application on the basis that it was frivolous and vexatious.
In 2010, he wrote to the then President Mugabe and Prime-Minister Tsvangirai requesting for ZPRA properties seized by government in 1982.
After a Con-Court application in 2015, he had discussions with the late former President about being divested from CAPS.
The former President then told him that in early 2012 when Cabinet discussed about CAPS, Tsvangirai, Tendai Biti, Elton Mangoma and Mai Mujuru urged Cabinet to take CAPS from him.
It is against this background that the MDC supporters were evicted from his Winray Estates farm.
In February 2011, he appeared in court for resisting a government order to vacate the very same farm. The farm had been allocated to Andrew Maringa, a former senior official in the President's Office.
"Ms. Yvonne Mwamba, a member of the FOSMM board said: "I am excited to serve under the stewardship and leadership of Mr. Mutanda in helping to raise awareness about the role of active citizenship in improving corporate literacy and the role of the rule of law in driving the agenda of caring and just governments in Africa using facts as weapons for change."
Mr. Mutanda said: "It is indeed an honour and privilege to be elected to this position. I will do my best to live up to the promise of FOSMM. As an experienced corporate player, I am alive to the reality that no shared understanding exists in our societies on the role and power that corporate institutions can and do play in economic growth and development. My personal experiences will no doubt be useful in shaping and defining the personality and character of FOSMM. Watch the space."
About FOSMM
FOSMM is a duly registered trust in terms of the laws of Zimbabwe.
It is a non-profit association of members who share a common interest in raising awareness and literacy about the facts and circumstances leading to the demise of SMM Holdings Private Limited, hereinafter referred to as "SMM", and promote constitutionalism and the rule of law as possible avenues to address the triple challenges of poverty, unemployment and inequality.
It was established to support human and property rights cases, advice on constitutional advocacy, capacity building in human rights and the rule of law issues in Zimbabwe with particular emphasis on the SMM matter.
In pursuance of its aims, it conducts research and engages in advocacy, training, and capacity building aimed at promoting and protecting the rule of law, respect for human and property rights in Zimbabwe.
It focuses its activities of educating, informing and enriching the complex interplay between the respect of the rule of law and prosperity.
The institution is engaged in massive awareness-raising campaigns relating to the impact of factual and legal matrixes in relation to the affairs of SMM before and after its extra-judicial placement under the control of an Administrator.
After more than 17 years of the company operating under the control of the Administrator, the two asbestos mines have ceased to operate causing serious economic and financial problems for former employees of SMM and the community that directly and indirectly depended on the company.
In the public advocacy arena, it uses social media to promote its agenda of good citizenship and knowledge sharing about what matters to all forward leaning people.
Media Contact:
Mr. Tapuwa Chitambo
Secretary General
tapuwa.cym@gmail.com
+263 77 448 0141
Rail Industry Veteran, Mr. Rowlen Von Gericke Inducted into the Hall Of Fame by Banking on Africa's Future for His Contributions in the Transport Industry
Brian Kazungu, 23/05/2021
JOHANNESBURG (MAY 23, 2020) – Mr. Jagjit Singh, the Chairman of the Banking on Africa's Future (BOAF) – 10,000 Points of Light (POL) – Hall of Fame initiative announced today that Mr. Rowlen Von Gericke, has been elected to the 10,000 POL – Hall of Fame Honoured Membership, in the transport industry for his contribution in the rail sector.
Mr. Rowlen Von Gericke will be inducted tonight for his lifetime contribution to the rail value chain and for helping define and shape the character and personality of Africa's rail industry as an address of world class innovation in rail solutions and products.
The induction ceremony will take place at the Royal India Restaurant in Sandton, Johannesburg, South Africa.
Born on the 12th of July 1945, Rowlen graduated with a B.Sc. Degree in 1973 at Wits University and started his career at Transnet in 1969.
From working in the workshop, he rose through the ranks to lead Transtrade, a subsidiary of Transnet, until 1996 when he resigned and established Global Railway Engineering in Kempton Park, South Africa.
He brought together a bank of experts in the major disciplines of railway engineering, civil engineering, construction and manufacturing and the company quickly developed a reputation as a global leader in railway innovation.
This entrepreneurial spirit and passion for identifying opportunities, nurturing ideas and developing innovative solutions led to the formation of the Global Group of Companies.
With rolling stock at the core of the business, the Global Group consists of a collection of like-minded companies and individuals that collectively provide sustainable and beneficial solutions to clients around the globe.
Today, Traction Motors and Self-Steering Bogies are flagship railway products within the group and after identifying the need for a well-established manufacturing facility, Global Worx was also created and now operates from a 7500m² premises in Vanderbijlpark, South Africa.
Initially the company focused on manufacturing and refurbishing railway wagons for the local industry but now manufactures a wide range of heavy equipment such as Super-sucker tankers, Excavation and Drag-line Buckets, Earth Moving buckets and Load Bins.
Global Civil Solutions was started shortly thereafter to meet the growing demand for infrastructure development across Southern Africa and in 2006 the company increased its focus on the construction of roads and rail infrastructure utilizing innovative, state-of-the-art natural soil stabilizing techniques as its key differentiator.
More-so, because of the need to support communities where Global has a presence (especially in Africa) and after witnessing first-hand the debilitating and devastating effects of burns in these communities, Global Natural Products (GNP) was formed in early 2008.
Global Natural Products focuses on educating carers, nurses and doctors in rural areas and has introduced exciting new South African technology to safely, cost-effectively and painlessly treat burns and other wounds.
In 2009, while designing a turnkey railway project, Global identified a need in the Southern African market for good value for money mobile cranes and construction machinery to support the envisaged infrastructure developments (specifically railways).
At this point XCMG, the largest construction equipment and mobile crane manufacturer in China (3rd largest in the world) appointed Global as the sole importer and distributor of XCMG products in Southern Africa.
XCMG Africa was formed within the Global structure to fulfil this role, offering a wide range of Construction equipment from XCMG as well as parts and full after sales service serving the needs for construction.
Mr. Mawere, the Chairman of Africa Heritage Society (AHS) said: "The nomination and election of Rowlen Von Gericke to be included in the 10,000 Points of Light – Hall of Fame in the Rail Category of the Transport Industry defies the often held idea that Africa is a dark continent.
He is the son of the soil and he is an African who was bred in South Africa, the African country of his birth. His heritage is African and knows not of any country and continent to give him identity.
His life is inextricably linked to the rail business and having known him personally, I can safely say that he has earned a new identity called MR. AFRICA RAIL.
When the history of Africa Rail is written, his footprints, ideas and works will always be part of the story and as such, inducting him into this Bank of Hope and Inspiration is well deserved.
The history of South Africa is well established and the idea that skin color can confer on some citizens a privilege or a better lottery of life is defied tonight simply because today's inductees do not have a homogenous skin color but they represent the diversity that the system of apartheid sought to administratively abolish.
Because of the struggles related with justice and equality, today we can celebrate the contributions of the African tribe without any prejudice or favor.
I am, therefore, privileged to be part of this continuation of a conversation on race, identity, citizenship and excellence." Mr Mawere explained.
BOAF Projects Director, Mr. Singh said: "Illiteracy can be toxic and the power of this initiative that I am proud to be part of lies in a foundational principle that speaks to the indivisibility of humanity.
I am also an African who was born in India. I left India voluntarily and came to Africa by choice. I came here from India with the intention of playing my part to build the Africa that I think is attainable with me playing my part in shaping and defining its personality and character.
I believe that anyone who lives and plays a part in giving meaning to the African brand is an African. We are created equal and endowed by the creator as humans with the rights of life, liberty and property.
Our property is what we choose to add as value through problem solving. Rail is a mode of transportation and as such the reality that rail is non-existent in the affairs of animals but in the affairs of people is very significant.
This shows that humanity and rail are inseparable. Having read Mr. Von Gericke's track record, I can safely say that I am privileged to be part of the Hall of Fame project.
I wish to unreservedly welcome him to be part of this project which seeks to build a community of 10,000 ordinary Africans who have distinguished themselves as Africa's brand ambassadors." Said Mr Singh.
While commenting on Mr. Von Gericke's nomination for induction, BOAF Media Network, Directoct, Mr. Frederick Koomson said: "I was born in Ghana but now I call South Africa my adopted home.
Like Mr. Singh, I am a foreigner to many but I am a human being who chose South Africa as a home to solve human problems.
The idea of BOAF came as a result of the quest to use a practical examples of the people among us to raise literacy around the issue of xenophobia and its toxicity so that diversity may be celebrated in order to fast track the building of bridges among the people of Africa.
It should make no difference where one is born and his or her skin color since what is important is the value which is added to the human race.
Rail is race agnostic and the Hall of Fame is inclusive and has open hands welcoming all who step forward and step up to the plate like Mr. Von Gericke to be Africa's brand ambassadors.
This project has helped us in the media to have positive stories about Africa based on tangible outcomes from human endeavors." Narrated, Mr. Koomson
In accepting his nomination, Mr. Von Gericke said: "I am humbled by this honor. I never at any stage in my long career thought that what I have done out of passion would attract the attention of others.
What many people may only see in the rail industry are the locomotives, engines, railroads and other related infrastructure, but the people who make it possible are not visible.
As such, when visibility of the actors like me is exposed, rail takes a human face and we are all better for it since there is no black or white signal system in the rail business.
I am excited to be inducted in this special month which celebrates the union of African states. Africa is us and when we meet to celebrate excellence, Africa is alive through us."
Chief Lucky Nosakhare Igbinedion, Former Governor of Edo State In Nigeria Inducted into The Banking On Africa's Future 10 000 Points of Light – Hall of Fame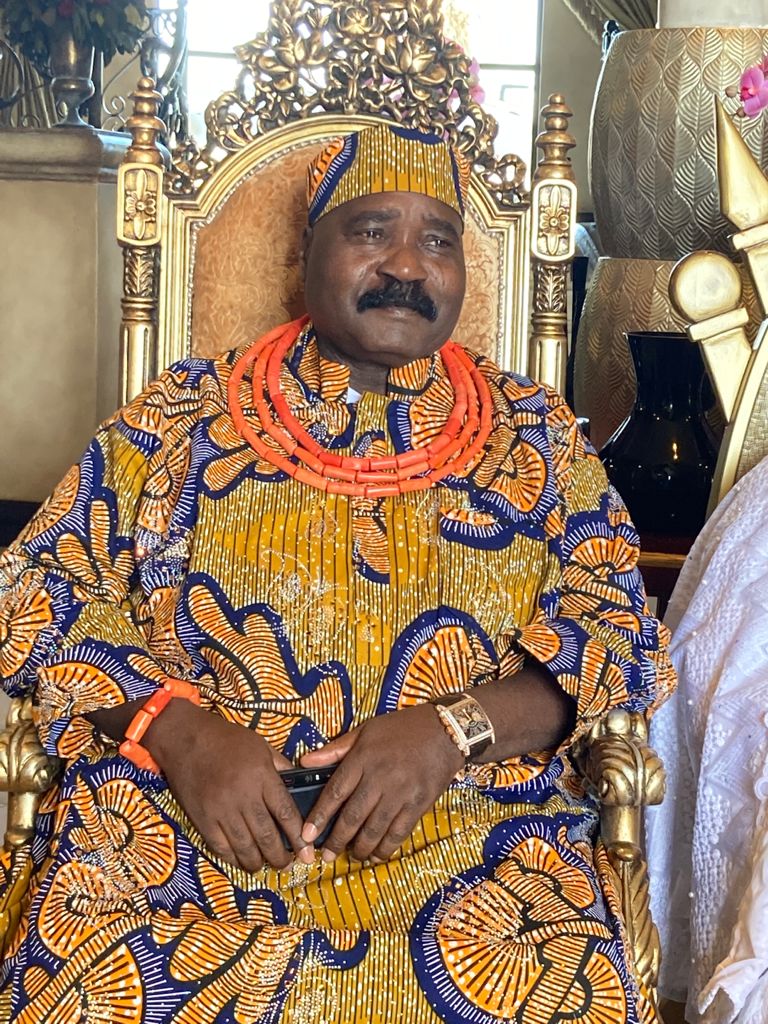 Brian Kazungu, 22/05/2021
JOHANNESBURG (MAY 22, 2020) – Mr. Jagjit Singh, the Chairman of the Banking on Africa's Future (BOAF) – 10,000 Points of Light (POL) Hall of Fame Initiative announced today that Mr. Lucky Nosakhare Igbinedion has been elected to the 10,000 POL Hall of Fame.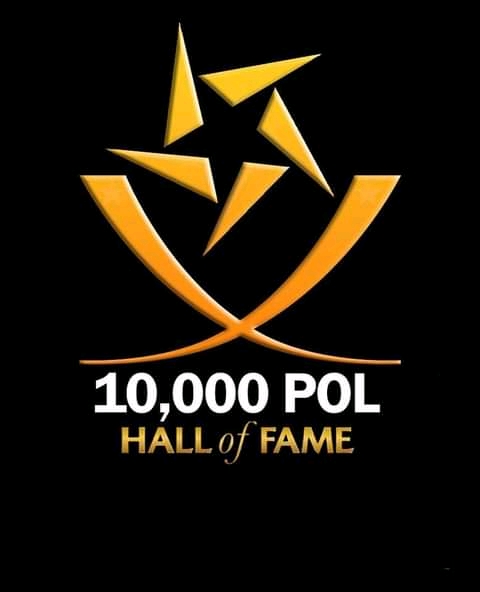 Mr Igbinedion, who has been honoured in the Public Policy and Governance category was born on the 13th of May 1957 and was a two-term former Governor of Edo State in Nigeria from 29 May 1999 to 29 May 2007.
He will be inducted into the 10,000 Points of Life (POL) for service and contribution to humanity through state and non-state platforms tomorrow, the 23rd of May 2021, 6PM, at the Royal India Restaurant located on 2 Maude Street, Sandton, Johannesburg, South Africa.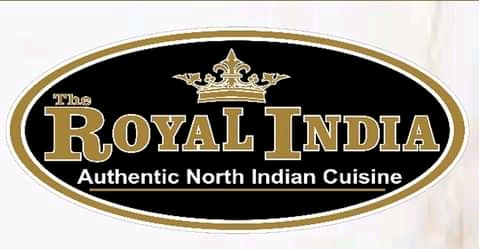 The the eldest son of Mr. Gabriel Igbinedion, Esama of the Kingdom of Benin, Igbinedion holds a BSc in Marketing (1982) from the University of Wyoming in Laramie, and an MBA (1983) from Jackson State University, Mississippi, in the United States of America.
He was appointed the Mayor of Oredo Municipality (a local government area in Nigeria) in 1987 and held the position until 1989.
In 1989, he was voted the Best Mayor in Nigeria and received an Award for his developmental efforts.
He was later on elected as the Governor of Edo State in April 1999 during the Edo State Gubernatorial election under PDP and was re-elected in 2003.
During the period of his governorship, he established the Edo State Polytechnic Usen and was elected by his colleagues as Chairman of the Nigerian Governors' Forum (NGF).
Mr. Mawere, the Chairman of Africa Heritage Society (AHS), said: "On 13 May, I was privileged to be one of the guests at his 64th birthday that was hosted in South Africa by his father.
The idea of building a bank with human beings as assets was founded on the idea that sharing is caring.
The fact that his 64th birthday was celebrated in South Africa is significant because it confirms the idea that Africa is stronger when borders are transformed into bridges to connect, equip and to inspire.
The story of Chief Igbinedion inspires an immigration officer at any port of entry to disrupt the thinking that African migration creates value substation since diversity is and ought to be our strength.
The mere fact that he and his family hold assets in South is worthy of recognition and celebration since the idea that a person born outside South Africa with no heritage links to this country is a foreigner is toxic and it undermines the idea and ideal of a prosperous and inclusive Africa.
I was gratified to learn that the Indian born South African citizen, Mr. Singh, who was born in India but chose to be an actor in South Africa, informed me of the election of Chief Igbinedion to this 10,000 POL Hall of Fame.
This shows that he sees his journey to South Africa as the same with the one the Chief has taken to end up celebrating his birthday voluntarily in South Africa rather than in Nigeria.
Mr. Singh was the first one to volunteer his time and assets to allow this celebration to take place in the richest square mile of AFRICA since he believes in doing and not talking wheresoever he is found.
I do not think that if a choice was asked of him whether he harbors any intention of going back to his country of birth, he would affirm his choice to be part of the African problem and solutions that are waiting to be created and shared.
Chief Igbinedion has also chosen South Africa as just another address to identify and work from since the country is conducive to prosecute the enterprise of life just like what was done by the white tribes who left their places of birth to be part of Africa."
On behalf of AHS, I am pleased to announce that by the power vested in me, I have proclaimed 23 May as a Chief Igbinedion APPRECIATION DAY in recognition of his contribution in shaping and defining the personality and character of Africa's brand.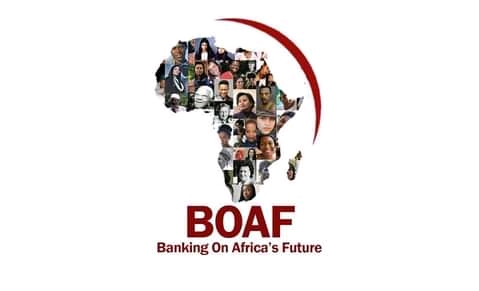 On this day, members of BOAF, AHS, C2C, THE 1873 NETWORK, and POL are encouraged to embark on community building project in his honor so that the distance to the IDEAL AFRICA is shorter."
In acknowledging his recognition, Chief Igbinedion said: "I am humbled by this pan African gesture and when Mawere called me to inform me that my belated birthday present was going to be this induction, I immediately responded in the affirmative."
Mr. Frederick Koomson, a member of BOAF MEDIA network said: "I am thrilled that an eminent person like him has agreed to be part of this initiative."