Knight Frank (Zimbabwe) exposed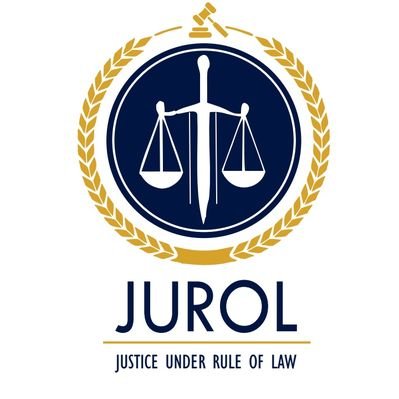 On 21 March 2021, Mr. Mutumwa Mawere wrote to Mr. John Makamure, the Commissioner of the Zimbabwe Anti-Corruption Commission (ZACC), who is also ZACC's spokesperson detailing the facts and circumstances regarding his personal house located in Mount Pleasant, Harare, that was hijacked unlawfully by Gwaradzimba using SMM Holdings Private Limited (SMM), a company whose control and management was extrajudicially divested from its shareholders.
On 6 September 2004, the then Minister of Justice, Legal and Parliamentary Affairs, Hon Patrick Chinamasa (PC), issued a reconstruction order whose effect was to strip Mutumwa Mawere of the control and management of SMM's affairs and replace him with an Administrator, Mr. Afaras Mtausi Gwaradzimba (AMG), his appointee.
In a thread of communication between Mr. Findi, who is heading the investigations into the facts and circumstances of Mawere's house on behalf of ZACC, Mawere wrote as follows on 9 December 2021:
"It looks like there is no willingness on the part of Knight Frank Zimbabwe (KFZ) to look at the law and any plausible possible cause of action based on the existence of a contract between SMM and the tenant? What are the legal and constitutional consequences of this reality?
I never expected ZACC to be a bridge to corruption and injustice.
You guys are intentionally and knowingly giving me a ran around as if I am a small boy and more importantly as if I have no title to the house that was ambushed in a constitutional dispensation."
Mr. Findi responded as follows: "Good afternoon. We value your contributions to the investigation and your views and suggestions will be taken on board as far as they strengthen our case."
Mr. Mawere then asked: "Are you aware that since opening the case, I cannot take the baton from a party that is involved in my divestment like KFR?"
To which Mr. Findi responded as follows: "We hope our investigation will address some of these issues."
Mr. Findi fails and refuses to disclose which issues the ZACC investigation was addressing in specific terms.
In a letter dated 24 December 2021, Professor Tichaona Mupasiri wrote as follows to Mr. Vambe, an employee of KFZ who has been dealing with the affairs of Mr. Mawere's house:
24 December 2021
Dear Mr. Vambe,
1.My name is Tichaona Mupasiri, Director of Public Policy at the Friends of Shabanie and Mashava Mine (FOSMM)
I currently have an application that is pending before the Constitutional Court that seeks to hold the President accountable for the existence of the law that is not only draconian, but also repugnant to the rule of law.
I am approaching you in terms of s62(2) of the constitution which postulates that every person, including the Zimbabwean media, has the right of access to any information held by any person, including the state, in so as the information is required for the exercise or protection of a right.
This is with regards to Mr. Mutumwa Mawere's Mount Pleasant house number 6 Durland Close, which is under your management without his consent as the legal owner of the property.
The issue of the house and the circumstances that allowed an Administrator, a creature of statute, to hijack with impunity a private property in a constitutional democracy has raised alarm bells to compel me to establish the role of Knight Frank (KFR) in undermining the democratic and rule of law space.
I am interested to know when and how Knight Frank (KFR) knew about its being complicit in managing a stolen property and actions taken, if any, to rectify this gross anomaly.
I would appreciate if you could furnish me with the intimate details of the contract that your company has with the purported owner of the property in question; if possible the contact document or lease agreement.
I would also need to know the bank details to which the collected fund were remitted.
If I do not hear from you with regards to this matter, I will be compelled to approach a court of law for answers.
In relation to the discourse between Mr. Mawere and Mr. Findi referred to above, Mr. Mawere continued as follows: "Should we wait or justice be suspended?
I am a bit lost. Would you recommend that I take back the house without knowing the basis of my cause – criminal or civil? If criminal, who should be the complainant in the first instance? If civil, what would be the legal basis of any claim?"
Mr. Findi then responded as follows: "On civil remedies, I recommend you seek legal advice on how to go about it."
To which Mr. Mawere responded as follows: "I have already sought advice and the lawyers are advising that ZACC is a problem on a straightforward matter.
They are saying that in order to sue, there must exist a relationship between parties.
Either one is a debtor or creditor.
Lessor v Lessee
Landlord v Tenant
In this case, what was the nature of the relationship between the parties?
The alleged lease agreement is between SMM and the tenant who has possession.
Does a relationship exist between the house and SMM?
If not, what would be the basis of any valid contract relating to the property?
Nothing?
No legal causa."
Mr. Findi then asked: "So what does this imply?"
Mr. Mawere responded as follows: "It implies that the ZACC investigation is fatally defective."
Mr. Findi then responded as follows: "Don't you think the conclusion is premature when the investigation is still on and the file is being perused."
Mr. Mawere asked: "Do you agree that SMM had no title to deal in the affairs of the house?"
To which Mr. Findi said: "Those are our findings."
Mr. Mawere then asked the following pertinent questions in this dispute: "Do you agree absent consent, theft, and unjust enrichment or prejudice follows?
Do you agree that the tenant was defrauded and KFR was an accessory to fraud?
I have not been furnished with the agreement between SMM and the tenant and SMM and KFZ."
Mr. Brian Manyati, the Spokesperson for FOSMM said: "If anyone had any doubt on what absurdity the existence and operation of the Reconstruction Act creates, this issue of the house and the role of KFZ in undermining the rule of law is a classic case study.
It is significant that Gwaradzimba boldly asserted that he had no knowledge of the house affair yet KFZ was paying the rent collected from a tenant to the account of SMM.
Under what constitutional order would this state-enabled theft take place.
I am curious like all to know whether a company under reconstruction qualifies to open a bank account as a company when the Companies Act has exclusive jurisdiction to regulate the affairs of all companies irrespective of their alleged indebtedness.
As members of FOSMM, we cannot allow this onslaught on the rule of law to go unpunished.
I am surprised that it has taken more than 9 months for ZACC to apprehend people.
This is a disturbing sign that the investigations may already have been hijacked."
Induction Foundry Technologies, Managing Director, Mr. Shaniel Behari among Banking on Africa's Future (BOAF)'s 10 000 Luminaries Who Inspire the Continent's Development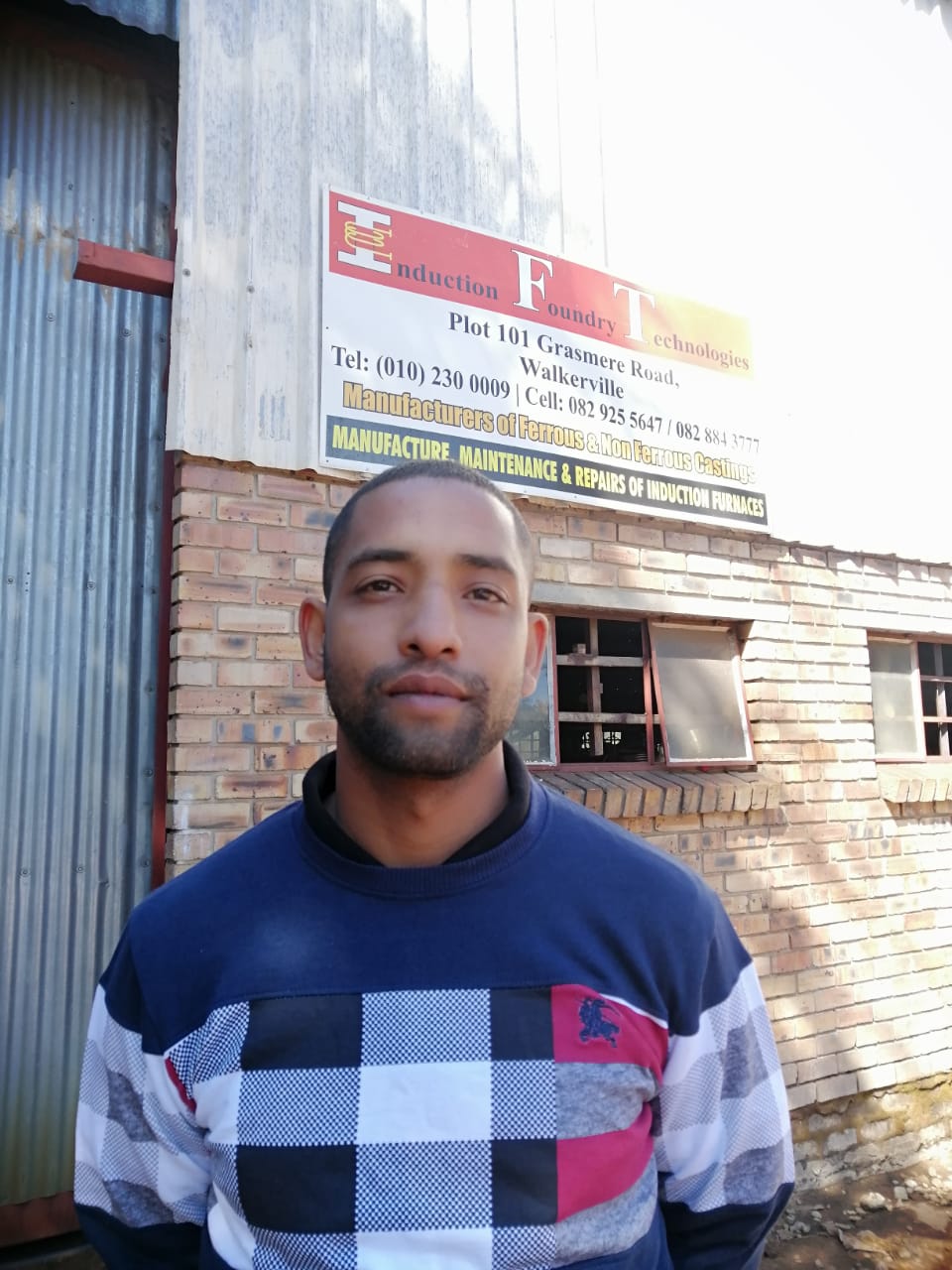 Brian Kazungu, 02/05/2021
Mr. Shaniel Behari has been listed among Banking on Africa's Future (BOAF)'s 10 000 luminaries who inspire the continent's development through his showcase of entrepreneurial exploits in the metal engineering sector.
The Managing Director of Induction Foundry Technologies (IFT), which specializes in Ferrous and Non-ferrous metal castings, Mr Behari successfully runs the family business which provides steel related solutions especially to mining and manufacturing clients in and outside South Africa.
Induction Foundry Technologies deals with Cast Iron, SG42, and various grades of steel including Manganese and High Chrome Steels.
On the 3rd of May 2021, BOAF, an 1873 Network initiative will induct him as one of the 10 000 Points of Light which refers to individuals who are recognized as shining examples in their respective communities and industries because of the great work they do to raise the continent's flag high.
The induction ceremony, a collaborative initiative of BOAF, Connections2Communities (C2C) and the Africa Heritage Society will be held at The ROYAL INDIA RESTAURANT located on No.2 Maude Street in Sandton, Johannesburg at 6pm in the evening.
BOAF -10,000 Points of Light Director, Mr. Singh, described Behari as a thoughtful, organized and opportunity seeking individual and added that his induction into community of exemplary light bearers will help inspire others to want to be engaged in solving the problems of our time.
The 1873 Network is a member-based not-for-profit organization established in South Africa, founded to provoke, inspire and ignite new and innovative ways of problem solving in Africa based on connected, equipped and forward leaning voluntary actors.
Singh described the steel industry as an important sector when it comes to reshaping Africa to what it should be and highlighted that so much can be achieved if industry players can collaborate on setting up a foundry and choose to work together.
He extended his welcome to Behari who together with his wife are both members of BOAF, which Singh termed as the unique bridge to wealth creation (Bridge2Wealth) that is founded on the cardinal and well established principle that your network defines your possibilities in life.
"I am exceptionally pleased that Mr. Behari has embraced this initiative and more importantly that he and his wife have their shoulders on the wheel on this noble project. This is after all a project to build community power to solve human problems." Singh said.
He also added that being part of 10,000 light bearers in any community gives each member the reach that no single individual, however gifted can possess in a day which limited to 24 hours for everyone.
"If you want to go further, always choose to walk with others. This can do attitude is rare to find when people have become so negative and cynical about the promise of working together to get ahead faster and more efficiently.
For example, I recall Mr. Behari sharing his company's challenges of procuring virgin or scrap steel without knowing that I am connected to steel suppliers.
If mutuality and power of numbers work for me based on value propositions, I then I am confident that Mr. Behari has already reaped worthy returns from his mind-shifting engagement that I had with him and Mr. Mawere.
As the 1873 Network, we believe that economic freedom can best be won by free persons through a voluntary market system based on value exchange and we also believe that shared knowledge and experiences can shift perspectives and paradigms towards an inclusive Africa.
It doesn't matter and shouldn't matter what the color of the cat is as long as it does the job at hand. Mr. Behari's chosen field to solve problems is in the steel value chain."
In acknowledge the recognition, Mr Behari said: "I am humbled by this honor. I am extremely excited to be part of this initiative as I believe that each of us can be light to others.
Although life has taught me taught me that not everyone has the greater interest at heart and some are only in it for self-beneficiation, I will never give up on humanity and the power of the human spirit to live up to the promise of positivity.
I believe in this initiative and have no reason to doubt that with me in it, it will bridge me to better things in life.
Since meeting Mr. Singh on 4 April 2021, a day proclaimed by the Africa Heritage Society as JJ Singh's Appreciation Day in recognition of his contribution to building community power to problem solving, my network has expanded qualitatively and quantitatively.
I am glad that my R1000 a paid up membership fee in this class of 10,000 actors that I am now part of will play a part in making Africa a great continent that it is meant to be.
It is an honor to have been nominated to be part of the BOAF initiative and I see it as an opportunity to improve not only my life and business but also the lives of others by sharing ideas and partaking in projects setup by members of the BOAF and also growing the BOAF brand."
Ms. Janice Greaver, a Management Consultant and member of C2C, AHS and BOAF said: "Initially I was not clear as to what BOAF is all about. I have personally come a long way.
I now believe that I would rather be a candle in a circle of 10,000 candles than be a solo candle trying to be visible and impactful. Now I understand that the first step is to choose to be member of BOAF and in so doing be eligible to be included in the Hall of 10,000 POLs."
Contact: Project team at The Africa I Want
Mobile#: +27 67 138 0593
Websites: www.1873network.com
Follow us on Twitter: @ahsociety, @1873Network, @C2C
Follow us on Facebook: The Africa Heritage Society, C2C Initiative, BOAF
Investment Nuggets: There Is Power of Sharing When Connected to An Online C2C Community – A Crowd funding Potential Scenario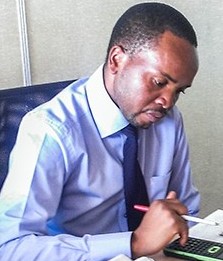 Introduction
Some Connections2Communities (C2C) members continue to shy away from wholesale talk using the community vehicle that is right at their disposal.
They rather prefer the conventional retail based conversations which they have learnt over a longer period, and just like any old habits, such a practice does not die easily.
A new normal is upon us, the wholesale means is unarguably faster at reaching several heads that are readily congregated as existing community members, at single post or call of one's business idea/plan.
The chats:
Following a conversation (cited below at first) between a potential C2C member and Mutumwa Mawere (MM), a brief perusal chat between MM and Brian Tawanda Manyati followed upon, ending with a basic financial literacy illustration:
First is the Nobuhle and Mutumwa Mawere chat (not cut short for reason of finding every detail in the conversation relevant):
[12/7, 12:17 PM] Nobuhle: Good day Mr Mawere…
I am Nobuhle, am a Zimbabwean living in Beira.. I am happy I stumbled onto one of your Live Fb sessions…
[12/7, 12:18 PM] Nobuhle: I would like to learn more about Rice and Anymari..
[12/7, 12:55 PM MM: Thanks.
[12/7, 1:37 PM] Nobuhle: The Basmati Rice Business is appealing
[12/7, 1:38 PM] Nobuhle: Do u think it would be viable to do it from this side..
[12/7, 1:40 PM] MM: What are the prices like per kg there? Do you want to sell in Beira or Zim?
[12/7, 1:41 PM] Nobuhle: In both… Here and in Zim I would sell in Bulawayo to be precise
[12/7, 1:42 PM] Nobuhle: Here… It it 600/700mts per 5kg
[12/7, 1:43 PM] Nobuhle: Let me check how much it is in Zim
[12/7, 2:24 PM] MM: At this price, it may not be worth buying from SA but from Beira and then sell to land locked countries.
[12/7, 3:19 PM] Nobuhle: Yes.. It makes sense…I was attracted by the one from India @R20 /Kilo
[12/7, 3:19 PM] MM: But this is in SA. If you add transport, then margins are eroded.
[12/7, 3:46 PM] Nobuhle: Eish…
[12/7, 3:48 PM] Nobuhle: Maybe I can/should sell in SA.. My daughter lives there…
[12/7, 3:49 PM] Nobuhle: How much is the profit per Kilo
[12/7, 3:52 PM] MM: It depends on marketing. You can make a minimum of R5 per kg up to R30 per kg.
[12/7, 3:56 PM] Nobuhle: It's not bad if we can push Volumes…
[12/7, 3:58 PM] MM: Indeed. Do you not think that a crowd fund would be better?
[12/7, 3:59 PM] Nobuhle: Yes, I heard u talk about it… I dont know it… How does it work?
[12/7, 4:00 PM] MM: You can invest with others in rice and agree on a return per kg.
[12/7, 4:02 PM] Nobuhle: Hmmmm. Sounds Good… Whats the turnaround time?
[12/7, 4:03 PM] MM: This can only be done when volumes are involved. Do you want to be part of a volume builder?
[12/7, 4:03 PM] Nobuhle: Yes… Whats the minimum Investment?
[12/7, 4:04 PM] MM: What do you want or wish to invest?
[12/7, 4:05 PM] Nobuhle: Say R10000 to start with…
[12/7, 4:07 PM] MM: What do you think about investing in units of R500 each for the Rice Project? With R10000, you can buy 20 units.
[12/7, 4:09 PM] Nobuhle: I am now getting lost…
[12/7, 4:09 PM] Nobuhle: Am not so good with figures
[12/7, 4:09 PM] MM: This will allow for small investors to also participate.
[12/7, 4:10 PM] Nobuhle: Thats correct..
[12/7, 4:10 PM] Nobuhle: So who gets the other investors
[12/7, 4:11 PM] MM: By stepping forward to do what you have done, you never know who else would be provoked
[12/7, 4:13 PM] MM: It is only people like you that provoke change.
[12/7, 4:15 PM] Nobuhle: Change is needed… Life is soo difficult now…
[12/7, 4:16 PM] MM: Yet knowledge shared is better.
[12/7, 4:17 PM] Nobuhle: Thankyou…
Thank you for sharing… I can see a light at the end of the tunnel
The second conversation is between Mutumwa Mawere and Brian Tawanda Manyati follow up chat in brief:
[12/07, 17:16] MM: What is your personal idea on the idea?
[12/07, 17:36] BTM: On crowd funding in general: It is new to most people in Zimbabwe. What you see with slack in paying subscriptions is exactly what I have experienced on a couple of crowd funding concept attempts, first in the transport sector and second with a hardware business concept. As for coming together upon hearing the proposal, several people would join in, but on asking each person to start with committing USD5 per head, only a few heads would take heed of the call. Even after being availed business proposal documents to first freely read.
[12/07, 17:51] BTM: On crowd funding, specifically on a vehicle such as C2C, which already has structural platforms (though understandably infant) for handling willing crowd funders contributions, there stands a fair chance of seeing any crowd funded venture as suggested in this case in point, being bulk rice or wholesale rice.
By the above I mean our crowd fund members sourcing rice in bulk from India as a unit (through fellow C2C members who have supplier links in India and then selling that bulk rice on a wholesale bases to retail units in Zimbabwe, in SA, in Botswana, in any other viable African nation. Those independent retail units should be willing to repack and brand before re-selling, it is a possibility that wherever they are they also can be C2C members with shops or prepared to run rice selling tuck-shops
[12/08, 07:40] BTM: @ R20 per kg = US$1 purchase price here, add rough transport cost of USD0.15 makes it USD1.15. 2kg roughly USD2.30/kg landing price. This is USD0.50 above the average local selling price/kg of USD1.80.
[12/08, 07:42] BTM: Zimbabwe side, Harare that is
[12/08, 07:48] MM: This is financial literacy in motion.
[12/08, 07:50] MM: Imagine you use the building community power concept inherent in C2C to use a 30 t truck and trailer and then deliver to many Zim based buyers, what would be the impact?
[12/08, 07:59] BTM: There definitely is a huge trade discount which may push the unit purchase price per kg to at most USD0.50 purchase price pre carriage in wards. Add USD0.15 carriage inwards assuming it is a fixed per kg that now gives us USD$0.65/kg. 2 kg would now cost USD1.30 and this is some USD0.30 margin between the last average selling price here in Zimbabwe of USD1.60 and the landing price. That USD0.30 is what is shared between the C2C wholesale crowd funder and the the retail unit/s, per a 2kg pack of rice. Bulk fuel sector the bulk ferrier loads 40 000 litres diesel, may now want to do a quick convertion and see what in Kgs a bulk ferrier/haulage truck carries.
[12/08, 08:01] BTM: Obviously no discount from any supplier can go above 50% which is why I said at most.
[12/08, 09:08] BTM: If anyone in the energy sector (bulk fuel selling) makes 0.05 per litre after all costs including taxes in a cash profit margin, they have added into their bank account at end of selling USS2000.
Assuming the same case suffices with a truck load of bulk rice disposed of here in Zimbabwe on a wholesale basis, by at least 20 C2C member crowd funders, each adds USD100 to their bank account at each Haulage Truck transaction end.
From what investment. If a discounted Kg is purchase priced at US$1.15/kg at most (assuming a 50% trade discount from supplier) it costs the 20 C2C crowd funders together, 30 000 Kgs × USD1.15 = USD34 500. Each person incurs $1725 initial cost (capital outlay).
Rice sold at USD1.25 least and competitive price, that is USD37 500 thus cash profit margin is USD3000 before subtracting the retail unit's take. USD150 per head.
May be to include the low earning crowd funder, it should be USD345 per head per a truckload transaction.
Which is 100 C2C crowd funding heads at one go?
Can be less than 100 heads if there are others with a better financial leverage but willing to do it with others, not single handedly, not with only a selective few. Broad based empowerment is what crowd funding is about.
Brian Tawanda Manyati (BTM) is a Chartered Governor and Accounting Technician . Author's contacts: LinkedIn briantawandamanyati, e-mail tawandamanyati@gmail.com and +263772815211