President Ramaphosa is trying to defend the indefensible, says Mr. Brian Manyati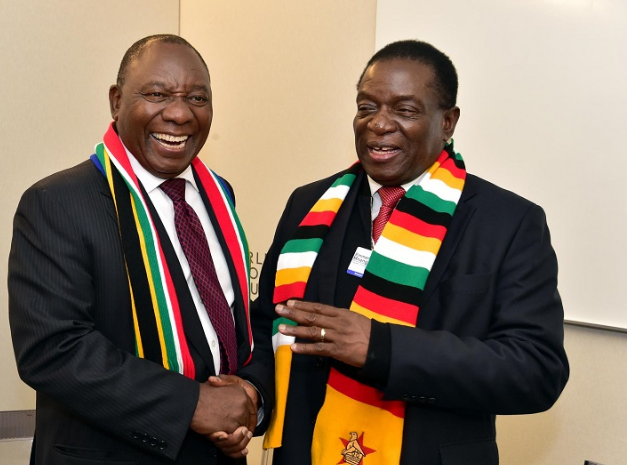 Mr. Brian Manyati, a Director of Friends of FOSMM, commended after reading the article published by today by Newsday, a Zimbabwean daily newspaper, titled "SMM saga sucks in Ramaphosa, that:" It is shocking that President Ramaphosa who constructively choose to defend the indefensible especially against the evidence that the SA judiciary not only recognized rights in relation to SMM Holdings Private Limited (SMM) that were intentionally and knowingly by an act of Zimbabwe.
The reconstruction of SMM was not preceded by any judicial proceedings in Zambia but was a direct consequence of the capricious actions of Chinamasa, a key player in the coup.
I was provoked to share my concern that President Ramaphosa appears to be blind to the systemic damage created by this preceded that a law that offend public policy can be recognized and enforced in South Africa.
I am also intrigued that law firms like ENS Africa, chaired by Mr. Michael Katz, could be willingly used to prosecute fraudulent claims.
I have read with interest the letter penned by Dr. Cleopas Sanangura to Acting Chief Justice Zondo, in which clear evidence is shown that SMM under Reconstruction or the government of Zimbabwe claimed that funds were diverted in South Africa to an unknown company, Petter Trading Pty Limited (Petter), during May to December 2004 when no facts existed or were adduced in court supporting this.
Dr. Sanangura who was a witness as a former Finance Manager of Southern Asbestos Sales Pty Limited (SAS), is emphatic that no funds were diverted.
I shudder to think why President Ramaphosa would not want the people of Zimbabwe to know the truth in this case."
Mr. Mupasiri who is the Applicant in the matter pending before the Constitutional Court of Zimbabwe (CCZ) said: "What provoked me was that Manikai would openly boast that if you cross President Mnangagwa, what happened to SMM can be repeated. I have also written to representatives of the SA judiciary including President Ramaphosa to alert them to the equivalent of state capture in Zimbabwe, albeit not involving any Indian like the Gupta brothers, but involving a close friend of the President.
I am ashamed by this scandal and it is chilling that Chinamasa would openly authorize the scandal to be exported to South Africa."
Mr. Manyati further stated: "I am pleased I was part of the SA application and the fact that the dispute is in court is encouraging.  I was also pleased to read President Ramaphosa's affidavit, though disappointing, it confirms that he now knows that the dispute has a direct SA nexus.
I am one of those who participated in the origination and crafting of the SA Hight Court application which challenged President Ramaphosa in 2021.
I am also glad that even in Zimbabwe one Prof. Mupasiri has self-acted to bring before the Constitutional Court a challenge facing our sitting President H.E Emmerson Mnangagwa based on his conduct/misconduct to adhere to his Constitutional obligations in asserting or ensuring the rule of law.
In my view and in the interests of justice, there is nothing under the Sun that can sweep under the carpet the fact that the Reconstruction Order of SMMZ and the follow-up exercise to date, arose out of vindictiveness and vengeance than out of the alleged public interest in 2004 by the authors of the illegal scheme.
This was a show of public power abuse and evidentially no checks and balances, no restraint existed at the material time to today in our public policy space, economic and legal systems as a nation. A political fallout pronto is what unarguably led to the impugned Reconstruction Act."