Dr. David Molapo inducted into the BOAF-10,000 Points of Light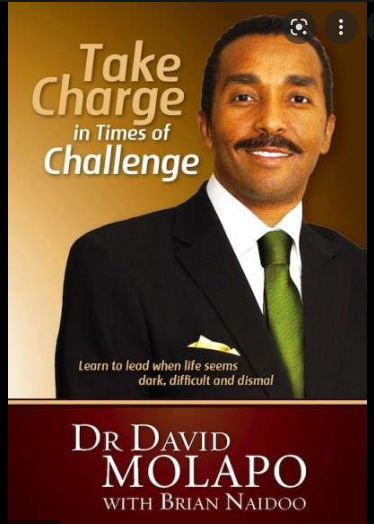 BOAF is pleased to induct Dr. David Molapo, a leading management consultant, educator, and renowned motivational speaker, to the 10,000 Points of Light (POL), an initiative that is aimed at building a Bank of Hope, whose currency is the people who shape and define its personality and character.
Mr. Frederick Koomson said: "It is my distinct honor and privilege to induct Dr. Molapo into this grouping of forward-leaners who share a common interest in rebranding the Continent of Africa from a purportedly dark continent to an aspirational brand of dreamers and doers.
Dr. Molapo possesses a rare and unique ability to provoke, ignite and inspire change starting with the driver of change, the individual, using a fine combination of humor, an incredible stage presence, and his personal life experiences in his offerings.
His reach goes beyond the 1 million people in South Africa each year to the rest of the world.
Imagine you were asked to look at the African skies and it is midnight, and you were asked to identify only 5 Africans who stand out as motivational speakers, there is no doubt that Dr. Molapo's name will find itself in the group.
It is rare that on leadership and corporate matters, there are few Africans who provide the kind of inspiration that is needed to raise awareness of the urgency and need to have something to look up to at a time when we are so divided on small things when strategic questions remain unattended to because all too often strategists are missing in action.
At age thirteen, David was imprisoned for political actions, but while in prison started an incredible process in which he changed his life, which led to the successful businessman, leader, and father that he is today.
David became a finalist for the Junior Chamber International Award of Ten Outstanding Young People of the World in August 1994 and has appeared on Who's Who in South Africa since 1995.
In July of 1999, he was awarded the prestigious PMR Silver Arrow Award for Best Motivational Incentive and Business Consulting.
In addition to the above achievements, David is one of the most sought-after motivational speakers and holds two of South Africa's most admired and respected awards, the Young Achiever of the Year South Africa, and the Four Outstanding South Africans Award.
David speaks on many subjects, some of which include Quality Management, Communication, Entrepreneurial Skills, Team Building, leadership, Affirmative Action, and Accepting Change. He also authored many books, which include Growing up Spiritually, the 10 Exciting Keys to Success and If You Are Not Growing, You Are Dying.
David's energy and topics play big roles in his success as a motivational speaker. In addition to holding two of South Africa's most prestigious awards (the Young Achiever of the Year South Africa Award and Four Outstanding South African Awards) as well as appearing on Who's Who in South Africa since 1995 to date, he has consulted the Top 100 Companies.
David Molapo's former designations have included being a non-executive director of Dimension Data SA and many other major corporations, like South African Airways and Spoornet.
Dr David Molapo is a top management consultant, educationalist, and renowned motivational speaker.
By using his stupendous combination of humour, his incredible on-stage energy, and experiences from his own life, he captivates audiences with his message of hope.
David projects his message onto the nation through his public appearances, books, and his shifts in the media, which motivates, inspires, and guides more than a million people in South Africa each year as a result.
He uniquely provides his audience with the confidence and tools necessary to change their lives and the lives of those around them.
His journey of change started when he was imprisoned for political activities at the age of thirteen. Great leaders are often great rebels first.
He is the author of 15 books and a leading thought architect of our time."
Dr. Molapo said: "I am humbled by this gesture which I accept without any hesitation. I share the view that Africa's better days are yet to come.
The human factor is the motive force for any change. Technology has bridged us in a manner that permits content to cross borders seamlessly.
The disruptive technology that characterizes our daily lives provides a disincentive to those who believe that knowledge can be weaponized to the advantage of those who think they possess it in abundance.
The future of Africa is written in the story of each person who refuses to surrender the future to fate.
When I had of the POL initiative, what immediately came to my mind was the idea that we are all in the trenches, and we all count.
Indeed, the words of the authors of the declaration of independence who said: "We hold these truths to be self-evident that all men are equal and are endowed by the creator with certain unalienable rights and among these are LIFE, LIBERTY, AND PURSUIT OF HAPPINESS," remain true to me as they did when they were authored that the Africa I want is the Africa in which we all have a place in it without any exceptions and exclusions.""
For more information: https://www.davidmolapo.co.za/davidmolapo_about.html.
THE AFRICA I WANT – THUMBS UP TO MS. JANICE GREAVER, A MEMBER OF BOAF, ON HER APPOINTMENT TO THE INTERIM COMMITTEE OF THE GAUTENG BOXING PROMOTERS ASSOCIATION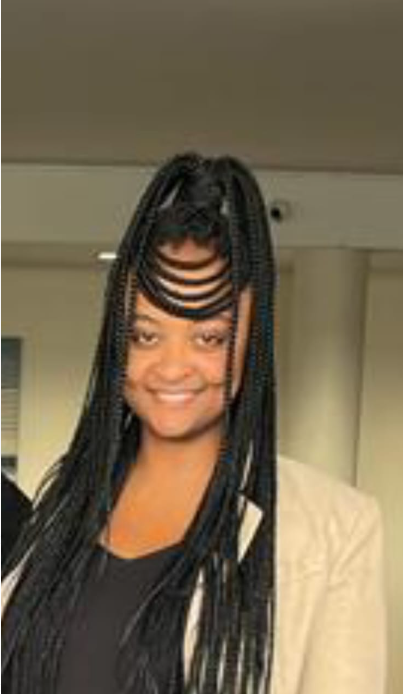 Mr. Frederick Koomson, Director of the Banking on Africa's Future (BOAF) congratulated Ms. Janice Greaver, a member of BOAF, on her appointment on 14 December 2022 to the Interim Committee by the National Executive Committee of the National Professional Boxing Promoters Association following the disbandment by the NEC of the Gauteng Boxing Promoters Association.

He said: "On behalf of BOAF, I wish to congratulate Ms. Greaver on this important appointment as a bridge to the AGM to be held in March 2023 to be part of the interim committee to administer the affairs of a sport in which the marginalization and exclusion of women in professional boxing is a substantial national and international problem and a negation of the constitutional promise of equal participation in all spheres of human endeavor.
Against an uncontested backdrop that male boxers compete in 10 out of 10 possible weight categories, female boxers have gained access to this previously closed realm, discrimination, exclusion and unequal treatment of female athletes and administrators remains a widespread problem in SA professional boxing.
This development should provoke, inspire and ignite interest more women to step forward and up to the plate as administrators of this important sport."
Set out below is a conversation with Ms. Greaver as part of the initiative to promote and celebrate the building of an inclusive Africa that speaks to the Africa I Want as a member of BOAF but also as an African who believes that any ripple that shakes the status quo should be noted, profiled, showcased and celebrated."
[12/18, 5:50 AM] BOAF00012: Good morning Ms. Greaver. Can you briefly explain your association with the Interim Committee as reported in an article published by the Sowetan under the title: "Boxing association hits back at claims of sabotage over botched Mayweather trip?"
[12/18, 6:09 AM] Janice Greaver: Good morning Caroline. I have been appointed as Treasurer of the interim committee.
[12/18, 6:11 AM] BOAF00012: Who appointed you?
[12/18, 6:14 AM] Janice Greaver: I was appointed by the NEC of the National Professional Boxing Promoters Association
[12/18, 6:14 AM] BOAF00012: When was the appointment and what informed the appointment?
[12/18, 6:21 AM] Janice Greaver: The appointment was made on 14 December 2022, following the disbandment by the NEC of the Gauteng Boxing Promoters Association – a structure not recognized in terms of the South African Boxing Act, 2001.
[12/18, 6:22 AM] BOAF00012: Thanks. What is your personal and professional relationship with the sport of boxing and also is this your first relationship with the administration of the sport?
[12/18, 7:16 AM] Janice Greaver: My personal relationship with Boxing began years ago when I stepped into a Boxing gym for the first time, determined to get into the best shape of my life.
Stepping into that Boxing gym changed my life – I was introduced to a version of myself that had been dormant my whole life, a version of myself that woke up at 4am every day to be in the gym, a version of myself that was disciplined beyond what I had ever been before, and a version of myself that lived and breathed Boxing.
Given that I'm a professional in the corporate world, I had no desire to become a boxer myself, but knew I had to get involved in the sport somehow.
I had been involved with Boxing only for fitness, but I gradually got introduced to professional Boxing, where I saw a world of opportunity to get involved in promoting the sport.
I then got licensed as a Boxing Promoter with Boxing South Africa (BSA) and my relationship with boxing graduated from being a purely personal one to a professional one, where my interest now revolves around how
I can best utilize my skills to serve and advance the sport. This appointment as Treasurer of Gauteng's interim structure, which to answer your question is indeed my first administrative role in Boxing, is therefore a very important one because it places me in a position to utilize my most relevant skills to advance the sport of Boxing.
With my background in Investment Banking, my two relevant degrees (finance and law) and my experience as a management consultant, I am very well positioned to add value to the sport and I look forward to doing so.
About BOAF:
Mr. Terry Mhungu asserts that: "Contrary to popular opinion it's the engineers changing the world.."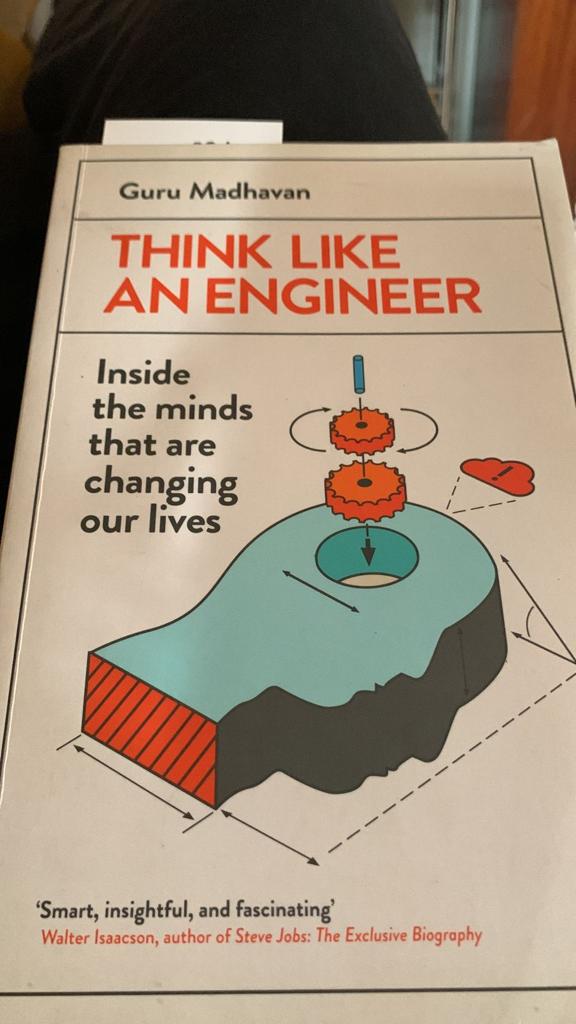 Mr. Terry Mhungu posted the above in a WhatsApp group with the title Business Innovation Club that was created by Dr. Raymond Chamba, asserts that: "Contrary to popular opinion it's the engineers changing the world.." to assert a point of light (POL) that the address of the true genius and the driver of change is the human mind driven by self-interest.
Mr. Frederick Koomson, Director of Public Engagements of the Banking on Africa's Future (BOAF) said: "I applaud people like Terry for generously sharing insights, albeit it, in closed WhatsApp groups and thanks to a member of BOAF, this powerful message can be shared widely on the www.
It is instructive that a mind is like a bank yet cashing out without depositing can be very tricky hence those who choose to cash out hold a better promise because by downloading content that would otherwise be sterile, minds and worldviews can be be provoked, ignited and inspired to think and act out of boxes."
BOAF salutes Ms. Nicole Roos, Nestle's CEO for East and Southern Africa Region