If the Mayor of City of London, a person of foreign heritage, can give diversity in motion a character, do you think that Mandela's dream of making SA an inclusive and cohesive ecosystem was misplaced?
NELSON MANDELA REMEMBERED – Could a white woman become the president of South Africa one day?🌹🌹🌹
There is a little story about Mr. Nelson Mandela – a true one – that always invokes a feeling of hope inside me, despite the despair that abounds.
One day, while walking across the terminal building to board a plane at OR Tambo airport in Johannesburg, Mr. Mandela noticed a woman walking hand-in-hand with her daughter, a blonde, blue-eyed six year old white girl.
He approached the pair and extended a handshake to the young girl and asked her, "Do you know who I am?'
To his surprise, she replied, "Yes, you are Mr. Mandela, my president".
Without missing a cue, Mr. Mandela then said to the girl, "that is good and if you are a good girl and stay in school, you too can one day become the president of South Africa".
To some, this may have been good public relations, (of which Mr. Mandela had mastered the art of) but to me this little act represented the heart and soul – and life – of a man who walked his talk like no other.
While that little tete-a- tete between Mr. Mandela and a little white girl did not evoke any derision or condemnation or media hype, it spoke of a man who had literally left his bitterness and hatred and anger at the gates of the Victor Verster Prison in Paarl, when he stepped out to his freedom in 1991.
In contrast, I recall, when the last Minister of Foreign Affairs of the Apartheid regime, the late Pik Botha, stated at a press briefing in 1986 that, 'it would possibly become unavoidable that in the future you might have a black president of this country", the brouhahaha that resulted was cannon fodder for the media, both local and international.
Botha was forced to publicly retract his statement by apartheid South Africa's president at the time, P.W.Botha.
Nelson Mandela did not retract his statement.
Whatever one's opinion may have been about Nelson Mandela, it cannot be doubted that he guided South Africa (with the help of many others) out of what could have been a horrific bloodbath that would have been catastrophic to the country.
I recall chanting "Free Mandela" in protest marches and political rallies in my heydays of student activism, without even having seen the man except of only having scant information about him and, of course, of knowing of the Rivonia Trial.
Mr. Mandela had taught South Africa, and indeed the world, critical lessons – sadly, many of which have long been forgotten or ignored by the current crop of so-called leaders.
One such lesson was that one cannot harbour hatred and the want for revenge for far too long.
It eventually consumes and overpowers one to the extent that one is never free.
His freedom was not guided by his release from incarceration after 27 years, but by transforming his mind to the point that the greater good that he envisioned and cherished – that of a free and equal South Africa – would have only been realized if he did not carry his hatred out of those prison gates on that fateful day.
His indormitable spirit and his quest for justice and equality, despite his hardships never faltered – even when the notion of a walk to freedom was only a fantasy.
He made it his destiny.
His visit for tea with Betsie Vervoerd in 1995, widow of the architect of apartheid Hendrik Verwoerd, in the "whites-only" town of Oranje in the Northern Cape angered many people, especially in the black community, who had suffered immensely under such a despotic and unconscionable rule, but Mr. Mandela was not only canny enough but human enough to have known that the past could never be changed – and he embraced friend and foe alike, only in his attempt to make his country what he wanted it to be.
Much of his body of work in terms of reconciliation, in my view, is being systematically undone by those who care less about whether South Africa works or not, as long as their power bases are satisfied and their pockets are filled with ill-gotten gains.
Such is the tragedy of the Mr. Mandela's great legacy.
It was not the greatness of the man that endeared him to me – it was his humility and passion for a belief and a principle that he lived and struggled for, fettered as he was for such a belief and principle, and to this end, it is my wish that when generations ahead seek wisdom and courage and indeed fortitude in adversity, then Nelson Mandela will be the "Google" that they refer to for guidance.
Mr. Mandela's fight for justice and equality has to resonate with all the world and when Martin Luther King Jnr. so profoundly observed, "the arc of the moral universe is long, but it always bends toward justice", he could very well have been referring to the legacy of Mr. Nelson Mandela.
To that little blonde, blue-eyed, white six year old girl, who must be a young lady by now, never stop believing, for that old man that once spoke to you at the airport terminal, spoke with love and belief and humanity in his heart and I never miss an opportunity to quote what I believe to be Mr. Mandela's immortal lines, "It always seems impossible, until it is done".
Time will tell whether what may have been said in jest could really become a truth!
Narendh Ganesh
073 108 7330
PRESIDENT RAMAPHOSA TO ADDRESS NATIONAL CONFERENCE ON THE CONSTITUTION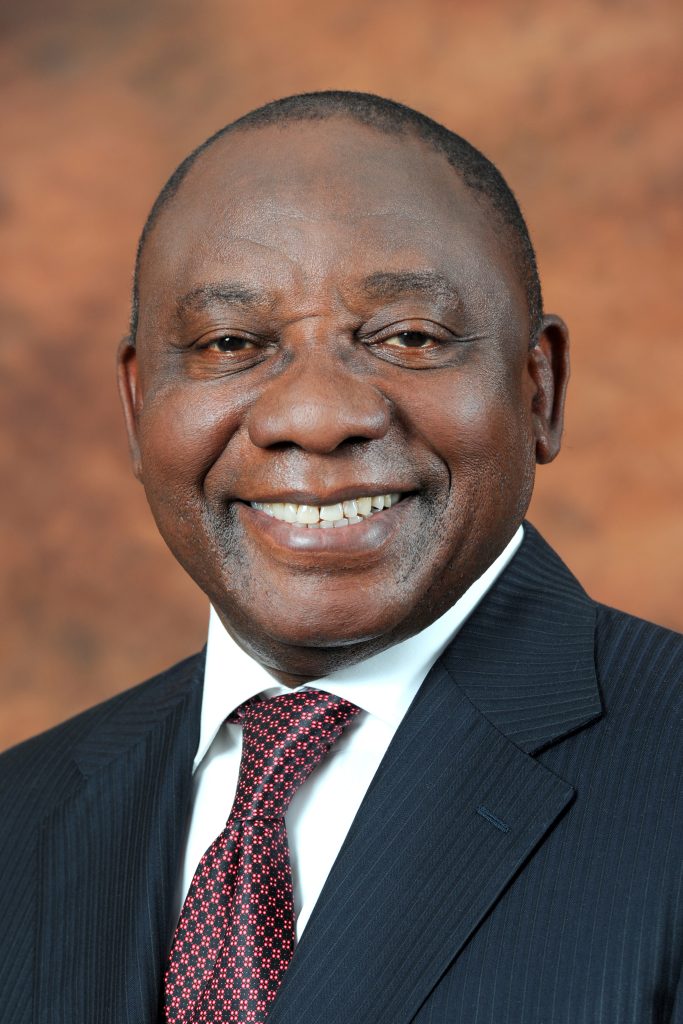 President Cyril Ramaphosa will tomorrow , Wednesday, 22 March 2023, deliver the keynote address at the first day of the three-day National Conference on the Constitution which is titled Reflections And The Road Ahead.
The event will take place at the Gallagher Convention Centre in Midrand, Gauteng, under the theme "Reflections on the Constitution: Rule of law, accountability, social and economic justice".
The conference gives the nation an opportunity to reflect and engage in dialogue on the past 25 years of the Constitution, nation building, gender equality, youth economic empowerment, service delivery and social stability, with the objective of charting a way forward that builds on the gains of democracy.
As a platform for deliberating on continuous, robust debate on the purpose and effectiveness of the Constitution, the National Conference on the Constitution intends to broaden the discourse on the Constitution and encourage members of the public to participate in the conversation on constitutionalism and the state of democracy in the country.
Some of the focus areas in the programme include:
• Transforming and building an independent and resilient judiciary;
• Transforming and growing the economy as a constitutional imperative;
• Progress on land reform: restitution and distribution;
• Governance and electoral reform;
• Effectiveness of constitutional and independent statutory bodies in strengthening
constitutional democracy.
The conference will be attended by prominent figures of South African society including academics, members of legislatures, constitutional and independent statutory bodies, mayors, political parties, youth, students, business leaders, religious leaders, representatives of the legal fraternity, traditional leaders, media and others.
The conference will be held as follows:
Date : 22-24 March 2023
Time : 08h30
Venue: Gallagher Convention Centre, Midrand, Gauteng
WHOSE MINERALS ARE THEY ANYWAY?
COCA COLA V CHINAMASA – WAS IT EXTORTION OR A BRIBE
Here are the facts:
THE COCA COLA COMPANY (TCCC) acquired THE ENTIRE ISSUED SHARE CAPITAL OF CADBURY SCHWEPPES PLC resulting in the control and management of the global Schweppes businesses into TCCC value chains including Schweppes Zimbabwe Limited (SZL), a company incorporated in terms of the laws of Zimbabwe.
Mr. Brian Musekiwa, a Zimbabwean-born professional based in Texas, USA, said: "I had no idea of the SZL matter and its intersection with the SMM Holdings Private Limited (SMM) affair until I joined the Justice Under Rule of Law's (JUROL) corporate heritage and legal literacy campaign powered by the Banking on Africa's Future (BOAF) of which I am a paid up member. I have followed the SZL saga with keen interest not because of the Zimbabwe angle but because TCCC is a global corporate icon and just the idea that this company was party to an extortion and corrupt deal involving the payment of $2.7 million to Chinamasa, Mnangagwa's key 2017 coup ally, is chilling leading any person like me to want to know if there exists any causal link between the complicity of TCCC's alleged corrupt practices and conduct in relation to the affairs of the SZL localization and upgrade program concluded with Africa Resources Limited (ARL), a private company incorporated in terms of the laws of the BRITISH VIRGIN ISLANDS (BVI) and wholly owned by Mr. Mutumwa Mawere, a Zimbabwean born South African naturalized citizen, who Mnangagwa and Chinamasa using Messrs. Edwin Manikai and Afaras Gwaradzimba as surrogates, and the extrajudicial and the unconscionable theft of the control and management of SZL and other juristic entities using an unprecedented draconian and barbaric law called the Reconstruction of State-Indebted Insolvent Companies Act that was authored by Mnangagwa to bridge him to state power."
Mr. Cornwell Mutetwa, a Zimbabwean businesan said: "I naively thought that the reconstruction project was solely premised on the affairs of SMM as a company and not on the person of Mawere and his alleged interests in companies like SZL.
I am pleased that Mr. Mucha Mugore, a member of BOAF-JUROL, inspired by findings in his MBA dissertation research on how public power was abused in expropriating Mawere's relationships with not only SMM but many separate and distinct juristic entities, provoked in a whatsapp group that the record of this sad chapter in the corporate history of Zimbabwe must be corrected preferably in form of a memoir written by Mawere.
I was encouraged and remain so that I have flins myself being part of this noble project that has enabled me to interface with Mr. Mawere who has generously downloaded critical information that hitherto has not been in the public domain. I had no idea that Coca Cola Holdings Netherlands (CCHN) was directly and indirectly involved in the affairs of SZL until I read this:
Having understood that it was the Zimbabwe Competition and Tariffs Commission (TCTC) was weaponized to have jurisdiction beyond its mandate to regulate competition issues to become relevant in prescribing localization matters, I began to understand that under the late Mugabe's watch the governance system was already broken.
My memory was then provoked to appreciate why the former Minister of Indigenization, Hon Kasukuwere, had a hand in the SZL matter and used his public office to cause ZCTC to require as a condition for approving that the control and management of SZL be divested and deprived from TCCC using public power.
It is against this background that the extortion inherent in the extract below from a meeting between SZL's then SA-based legal counsel, an employee of Coca Cola South Africa Pty Limited, a private company incorporated in terms of the laws of SA, can properly be understood:

On the advise of Gwaradzimba whose relationship with SMM was a consequence of a decree and an order issued by Chinamasa with no judicial involvement, CCSA according to Mr. Mokwena, in his capacity as the legal counsel of both SZL and CCSA, was advised by Gwaradzimba and accepted his advise to part with a bribery of $2.7 in million to cause Chinamasa to exercise public power to issue a notice removing SZL from the purported and unlawful and invalid control by Gwaradzimba using the order issued by Chinamasa in relation to SMM affairs only.
It is chilling that Chinamasa used public power to issue a notice dates 26 January 2006 and through his appointee was rewarded with a secret gift of $2.7 million to the prejudice of ARL and its sole shareholder, Mr. Mawere."
Mr. Peter Makoni, an attorney and a member of BOAF-JUROL, said: "I have had the opportunity to read and understand the sequence of events leading to the confiscation of equipment acquired by ARL using the personal agency of Mr. Mawere as set out below:
Having concluded that Chinamasa was unjustly enriched to the tune of $2.7 million based on fraudulent representation that the $2.7 million that ARL, a company whose affairs fell outside the jurisdiction of Zimbabwe and, therefore Chinamasa and his surrogates, in exchange for a government gazette to divest and deprive ARL of the control and management of the upgrade equipment that was conveyed by Petter Trading Pty Limited as ARL's agent, received pocket money to be used for ulterior motives in the amount of $2.7 million from CCSA.
It would please anyone interested in building a future of not only Zimbabwe but Africa that is characterized by the respect of the rule of law to take notice of the documents in the flipbook below:"