Meet Mr. Shaine Kamhungira, one of 10,000 positive stories why immigration of Africans to SA is not all negative.
Africa is divided into nation-states, tribes, clans, families and individuals but above all, the address of the power to reason and freewill is the individual or the grain in the sand of fellow human actors.
It is the human actor who is mobile and possesses the power of causation and agency. Today, we present, Mr. Shaine Kamhungira, a Zimbabwean born aspiring film maker who decided to leave Zimbabwe to prosecute his craft and secure a better life than what he perceived Zimbabwe to offer.
Mr. Kamhungira, was born on 14 April 1988, and he describes himself as an aspiring script writer and film producer.
"I was introduced to the world of content creation in the year 2016 when I was a producer presenter for a radio program called, Mubanha Nhamo Show. The show aired on Diamond FM, a community radio station in the eastern border city of Mutare. The show focused on promoting entrepreneurship and would invite start up business owners to come on radio and share their experiences with listeners
I left Diamond FM to pursue my longtime dream of being a film producer and produced my first documentary film called Entreprenuer.com and some of its episodes were broadcasted on the Zimbabwe national broadcaster, ZBC.
I came to South Africa two years ago, and so far I have done two productions as follows: (1) Life Beyond Borders that I host on my YouTube Channel. Life Beyond Borders highlights some of the challenges that foreign nationals face when they arrive in South Africa.
I have also written and produced a documentary feature film titled Zimbabwe's untold story. The film highlights the reasons why there is massive migration of Zimbabweans into South Africa.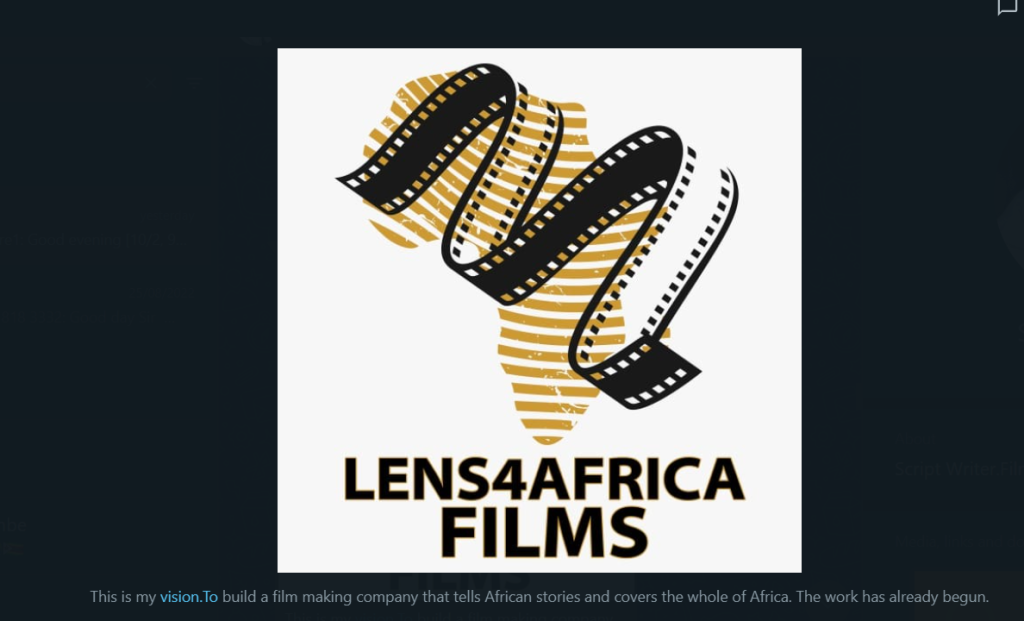 I am passionate about film making, I am hardworking and honest and I am always willing to learn new skills," said Mr. Kamhungira.
Set out below is a chat between Mr. Kamhungira and a member of the Banking on Africa's Future (BOAF) – 10,000 POL campaign to identify, profile, showcase, and salute the lives of diverse migrants on a digital platform as a way of raising awareness that not all migrants choose South Africa as a destination to undermine the rule of law and to interfere with the opportunities that documented persons are privileged to access.
Mr. Koomson, Director of Social Inclusion at the Africa Heritage Society (AHS) powered BOAF campaign said, "It does not occur to me that if all foreigners were exterminated or deported, SA citizens will be better for it.
I was talking to a number of undocumented workers in the hospitality industry and I posed a rhetorical question on who their employers were.
All of them identified the firm that presumably employed them. When I asked a further question as to whether they serve customers or the customers, they all said they served the customers. I then asked if they differentiated the customers by the tips they get for service or whether they were documented or not. They responded affirmatively saying that they serve food and beverages and this is what customers pay for. I then said, what if the hospitality industry coming from the covid19 factor need tourists to protect jobs and incomes in the industry, should these undocumented service providers be deported without any consideration to the customers who does not need to be South African born.
They all responded by saying that the issue of Identity Politics if not handled with care, can be counterproductive not least because customers when stripped of choice by law or administrative measures, can simply refuse to visit South Africa is they are foreign and this will adversely affect the country's prospects.
I am, therefore, excited that a script writer and documentary film producer chose South Africa as a base to produce content that may provoke, ignite and inspire tourists to choose to visit and also for the root causes of unmanaged and uncontrolled migration to be known and hopefully for lasting solutions to be found."
ENJOY THE CHAT AND IF YOU LIKE THIS ONE STORY OUT OF 10,000 STORIES TO COME UNDER THIS PROJECT, PLEASE CONTACT +27745182620
[10/2, 10:07 AM] POL00012: Are you originally from Zimbabwe? If yes, when and why did you choose SA as a place to live and work?
[10/2, 10:09 AM] SHAINE KAMHUNGIRA: I was born and spent most of my adult life in Zimbabwe. I have been in SA for 2 years' now
[10/2, 10:10 AM] SHAINE KAMHUNGIRA: South Africa is the closest country to Zimbabwe that has a modern and sophisticated economy. So I reckoned it was the best place for me to seek opportunities
[10/2, 10:12 AM] POL00012: Would I be correct to conclude that distance is what drove you to go south or the quest for a better life?
[10/2, 10:13 AM] SHAINE KAMHUNGIRA: Distance yes and easy access. If I could go to Australia, I could but I have no access to go there
[10/2, 10:14 AM] POL00012: Why would you choose to leave a place of birth to a place with no support system and hostility?
[10/2, 10:17 AM] SHAINE KAMHUNGIRA: To pursue my vision of becoming a film producer. My place of birth has limited opportunities
[10/2, 10:22 AM] POL00012: Why is it that your country of birth has limited opportunities?
Did you consider that your selfish decision to cross the border is a cost to South Africans who also may want to become film producers?
[10/2, 10:26 AM] SHAINE KAMHUNGIRA: There are limited opportunities because of the economic, political and social environment
I produced for ZBC and I did not get a cent for my efforts
How are you supposed to grow if you are donating content to a broke national broadcaster?
[10/2, 10:27 AM] POL00012: How long did you produce in Zimbabwe and kindly share your pathway to the point you chose to cross the border?
[10/2, 10:28 AM] SHAINE KAMHUNGIRA: Filming making is based on creativity. It's an intellectual thing. I don't see where I have taken an opportunity from South African
[10/2, 10:29 AM] POL00012: Do you agree that what you see in your self-interest need not be seen using your eyes by another?
[10/2, 10:31 AM] SHAINE KAMHUNGIRA: I produced for about 4 years. When I realized I was not growing I had an idea of doing it here in South Africa
[10/2, 10:31 AM] SHAINE KAMHUNGIRA: ??
[10/2, 10:33 AM] POL00012: Do you agree that there are South Africans who believe that their citizenship and right to use SA as an address to advance their interests is superior to you right or privilege?
[10/2, 10:36 AM] SHAINE KAMHUNGIRA: Yes, definitely. All foreigners are looked down upon. No matter how intelligent you are.
But the challenge is mainly from black South Africans
Whites are more receptive
[10/2, 10:37 AM] POL00012: Why choose to generalize instead of talking to lived experiences?
[10/2, 10:38 AM] POL00012: Have you been exposed to any prejudices since you arrived in SA?
[10/2, 10:38 AM] SHAINE KAMHUNGIRA: You can see it in the work place. Black South have a superiority complex
[10/2, 10:39 AM] POL00012: Is it all blacks or the few that you have come across?
[10/2, 10:42 AM] SHAINE KAMHUNGIRA: I work in restaurants
There is way that South Africans view people who come from other countries who are also African
It becomes better if you learn their language. If you act like them.
They will accept you as one of them
[10/2, 10:44 AM] SHAINE KAMHUNGIRA: I think we do it as well
There is a way we view other foreign nationals
For example, there is this norm of looking down on people from Malawi
Because of their English etc etc
We then feel more superior to them
[10/2, 10:44 AM] POL00012: Are you suggesting that on between your two ears, is the universe of all black South African experiences in relation to Zimbabweans?
[10/2, 10:47 AM] SHAINE KAMHUNGIRA: No some of them are good people
[10/2, 10:47 AM] SHAINE KAMHUNGIRA: But we will always be a threat to their existence
[10/2, 10:48 AM] POL00012: Let us turn to your chosen career, film production, imagine it was midnight and you were asked to identify 5 film producers who you think stand out as shinning stars, who would they be?
[10/2, 10:49 AM] POL00012: Why should you compound yourself with unknown others?
[10/2, 10:52 AM] SHAINE KAMHUNGIRA: There is a lady called Nakai Tsuro from Zimbabwe she is doing good productions
Tsitsi Dangarembga is also a seasoned film maker from Zimbabwe
Ben Mahaka
Steven Spielberg
Quenton Tarantino
[10/2, 10:55 AM] POL00012: Thanks. Who would you want to be like?
[10/2, 10:56 AM] SHAINE KAMHUNGIRA: On this list?
[10/2, 10:56 AM] SHAINE KAMHUNGIRA: Or my personal vision
[10/2, 10:56 AM] POL00012: It is your choice.
[10/2, 11:06 AM] POL00012: Who do you regard as your personal role model?
[10/2, 11:07 AM] SHAINE KAMHUNGIRA: You are one of them
[10/2, 11:08 AM] POL00012: Say so and explain why?
[10/2, 11:14 AM] SHAINE KAMHUNGIRA: If you could establish a business empire
[10/2, 11:14 AM] SHAINE KAMHUNGIRA: Then surely it's possible for me to establish a film production company
[10/2, 11:18 AM] POL00012: Can you tell us about the documentary that you recently produced and what inspired it?
[10/2, 11:28 AM] SHAINE KAMHUNGIRA: The documentary features Cde Margaret Dongo
The late ZAPU Chairperson Cde Mark Mbayiwa
And an author Trymore Chiguvare
They all give an account of Zimbabwe's socio-economic and political environment since independence to the current
It talks of Gukurahundi and the land redistribution program
And how all these anomalies have led to the migration of Zimbabweans into SA
[10/2, 11:29 AM] POL00012: Do you agree that a decision to leave Zimbabwe or any country of birth, is a personal one?
[10/2, 11:35 AM] SHAINE KAMHUNGIRA: Yes, it's personal
[10/2, 6:00 PM] SHAINE KAMHUNGIRA: Maswera sei
[10/2, 6:01 PM] POL00012: Was the Q&A helpful?
[10/2, 6:46 PM] SHAINE KAMHUNGIRA: It was very helpful
[10/2, 6:47 PM] POL00012: When can we finish the last part?
[10/2, 6:56 PM] SHAINE KAMHUNGIRA: Even today
[10/2, 6:56 PM] SHAINE KAMHUNGIRA: I have some questions for you as well sir if you don't mind
[10/2, 6:56 PM] POL00012: Ok
[10/2, 6:57 PM] SHAINE KAMHUNGIRA: The initiative is meant for Zimbabweans only
[10/2, 6:57 PM] SHAINE KAMHUNGIRA: Or it is meant for all foreigners
[10/2, 6:58 PM] POL00012: What came to mind when the campaign to convert undocumented to documented human beings who are already living and working in South Africa from different African addresses?
[10/2, 7:03 PM] SHAINE KAMHUNGIRA: I thought is this achievable
And I thought what could be my role in this campaign
I realized film could be a tool to achieve this
[10/2, 7:06 PM] POL00012: Do you think this campaign should be limited to people of Zimbabwean heritage or be part of nation building on the back of the idea that diversity is strength.
[10/2, 7:10 PM] SHAINE KAMHUNGIRA: I think it should go across all foreign nationals.
However, to get the ball rolling and to get the campaign on the go it is easier to start with Zimbabweans
[10/2, 7:13 PM] POL00012: Do you agree that immigration is an inherently divisive issue and assume you were inducted to the 10,000 Points of Light Hall of African Famers, what would be your key questions that you think need to be popularized to raise awareness that SA is better if you were assimilated into it?
[10/2, 8:06 PM] POL00012: ?
[10/2, 8:31 PM] SHAINE KAMHUNGIRA: How can foreign nationals not belong in South Africa,are they not Africans?
If South Africa is one of the most sophisticated economy on the continent, why then is it a challenge that it attracts immigrants from other countries?
[10/2, 8:38 PM] POL00012: You ask how can foreign nationals not belong to SA when the reality of anti-foreign African immigrants is alive and well.
Are you suggesting that natives of South Africa have no right to limit or stop the conversation of undocumented foreign immigrants into documented residents and citizens?
[10/2, 8:48 PM] SHAINE KAMHUNGIRA: They have every right. However, it's the way they question
Obviously there should be some form of order and control when dealing with immigrants' no one is disputing that
Immigrants should get access to documentation. People don't just leave their country of origin for no reason.
There are push factors and pull factors. So at the end of the day saying to someone you don't belong here it sounds inhuman
[10/2, 9:01 PM] POL00012: Should people who by virtue of birth and place of birth in SA not enjoy a better claim to exclude foreign born persons from belonging or assimilating?
PRESIDENT RAMAPHOSA TO ADDRESS NATIONAL CONFERENCE ON THE CONSTITUTION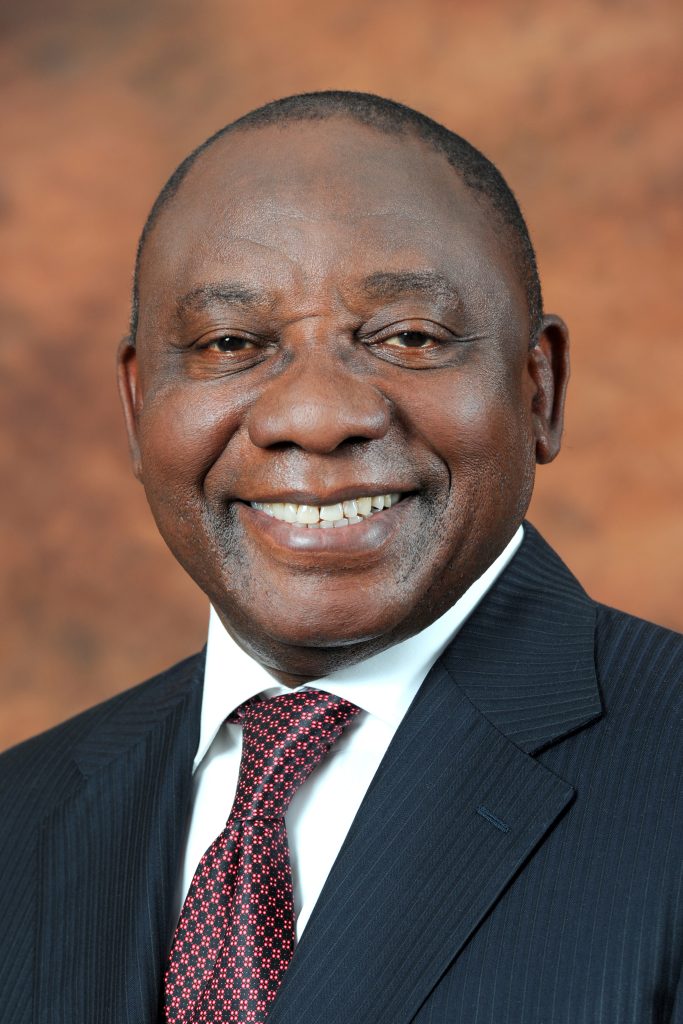 President Cyril Ramaphosa will tomorrow , Wednesday, 22 March 2023, deliver the keynote address at the first day of the three-day National Conference on the Constitution which is titled Reflections And The Road Ahead.
The event will take place at the Gallagher Convention Centre in Midrand, Gauteng, under the theme "Reflections on the Constitution: Rule of law, accountability, social and economic justice".
The conference gives the nation an opportunity to reflect and engage in dialogue on the past 25 years of the Constitution, nation building, gender equality, youth economic empowerment, service delivery and social stability, with the objective of charting a way forward that builds on the gains of democracy.
As a platform for deliberating on continuous, robust debate on the purpose and effectiveness of the Constitution, the National Conference on the Constitution intends to broaden the discourse on the Constitution and encourage members of the public to participate in the conversation on constitutionalism and the state of democracy in the country.
Some of the focus areas in the programme include:
• Transforming and building an independent and resilient judiciary;
• Transforming and growing the economy as a constitutional imperative;
• Progress on land reform: restitution and distribution;
• Governance and electoral reform;
• Effectiveness of constitutional and independent statutory bodies in strengthening
constitutional democracy.
The conference will be attended by prominent figures of South African society including academics, members of legislatures, constitutional and independent statutory bodies, mayors, political parties, youth, students, business leaders, religious leaders, representatives of the legal fraternity, traditional leaders, media and others.
The conference will be held as follows:
Date : 22-24 March 2023
Time : 08h30
Venue: Gallagher Convention Centre, Midrand, Gauteng
WHOSE MINERALS ARE THEY ANYWAY?
COCA COLA V CHINAMASA – WAS IT EXTORTION OR A BRIBE
Here are the facts:
THE COCA COLA COMPANY (TCCC) acquired THE ENTIRE ISSUED SHARE CAPITAL OF CADBURY SCHWEPPES PLC resulting in the control and management of the global Schweppes businesses into TCCC value chains including Schweppes Zimbabwe Limited (SZL), a company incorporated in terms of the laws of Zimbabwe.
Mr. Brian Musekiwa, a Zimbabwean-born professional based in Texas, USA, said: "I had no idea of the SZL matter and its intersection with the SMM Holdings Private Limited (SMM) affair until I joined the Justice Under Rule of Law's (JUROL) corporate heritage and legal literacy campaign powered by the Banking on Africa's Future (BOAF) of which I am a paid up member. I have followed the SZL saga with keen interest not because of the Zimbabwe angle but because TCCC is a global corporate icon and just the idea that this company was party to an extortion and corrupt deal involving the payment of $2.7 million to Chinamasa, Mnangagwa's key 2017 coup ally, is chilling leading any person like me to want to know if there exists any causal link between the complicity of TCCC's alleged corrupt practices and conduct in relation to the affairs of the SZL localization and upgrade program concluded with Africa Resources Limited (ARL), a private company incorporated in terms of the laws of the BRITISH VIRGIN ISLANDS (BVI) and wholly owned by Mr. Mutumwa Mawere, a Zimbabwean born South African naturalized citizen, who Mnangagwa and Chinamasa using Messrs. Edwin Manikai and Afaras Gwaradzimba as surrogates, and the extrajudicial and the unconscionable theft of the control and management of SZL and other juristic entities using an unprecedented draconian and barbaric law called the Reconstruction of State-Indebted Insolvent Companies Act that was authored by Mnangagwa to bridge him to state power."
Mr. Cornwell Mutetwa, a Zimbabwean businesan said: "I naively thought that the reconstruction project was solely premised on the affairs of SMM as a company and not on the person of Mawere and his alleged interests in companies like SZL.
I am pleased that Mr. Mucha Mugore, a member of BOAF-JUROL, inspired by findings in his MBA dissertation research on how public power was abused in expropriating Mawere's relationships with not only SMM but many separate and distinct juristic entities, provoked in a whatsapp group that the record of this sad chapter in the corporate history of Zimbabwe must be corrected preferably in form of a memoir written by Mawere.
I was encouraged and remain so that I have flins myself being part of this noble project that has enabled me to interface with Mr. Mawere who has generously downloaded critical information that hitherto has not been in the public domain. I had no idea that Coca Cola Holdings Netherlands (CCHN) was directly and indirectly involved in the affairs of SZL until I read this:
Having understood that it was the Zimbabwe Competition and Tariffs Commission (TCTC) was weaponized to have jurisdiction beyond its mandate to regulate competition issues to become relevant in prescribing localization matters, I began to understand that under the late Mugabe's watch the governance system was already broken.
My memory was then provoked to appreciate why the former Minister of Indigenization, Hon Kasukuwere, had a hand in the SZL matter and used his public office to cause ZCTC to require as a condition for approving that the control and management of SZL be divested and deprived from TCCC using public power.
It is against this background that the extortion inherent in the extract below from a meeting between SZL's then SA-based legal counsel, an employee of Coca Cola South Africa Pty Limited, a private company incorporated in terms of the laws of SA, can properly be understood:

On the advise of Gwaradzimba whose relationship with SMM was a consequence of a decree and an order issued by Chinamasa with no judicial involvement, CCSA according to Mr. Mokwena, in his capacity as the legal counsel of both SZL and CCSA, was advised by Gwaradzimba and accepted his advise to part with a bribery of $2.7 in million to cause Chinamasa to exercise public power to issue a notice removing SZL from the purported and unlawful and invalid control by Gwaradzimba using the order issued by Chinamasa in relation to SMM affairs only.
It is chilling that Chinamasa used public power to issue a notice dates 26 January 2006 and through his appointee was rewarded with a secret gift of $2.7 million to the prejudice of ARL and its sole shareholder, Mr. Mawere."
Mr. Peter Makoni, an attorney and a member of BOAF-JUROL, said: "I have had the opportunity to read and understand the sequence of events leading to the confiscation of equipment acquired by ARL using the personal agency of Mr. Mawere as set out below:
Having concluded that Chinamasa was unjustly enriched to the tune of $2.7 million based on fraudulent representation that the $2.7 million that ARL, a company whose affairs fell outside the jurisdiction of Zimbabwe and, therefore Chinamasa and his surrogates, in exchange for a government gazette to divest and deprive ARL of the control and management of the upgrade equipment that was conveyed by Petter Trading Pty Limited as ARL's agent, received pocket money to be used for ulterior motives in the amount of $2.7 million from CCSA.
It would please anyone interested in building a future of not only Zimbabwe but Africa that is characterized by the respect of the rule of law to take notice of the documents in the flipbook below:"