ZIMBABWE – RECYLING OLD ACTORS IN THE RULING PARTY'S CENTRAL COMMITTEE
https://chat.whatsapp.com/Gjlr0DjW1ZC8hXNTFGPEeU
Zanu PF Old Guard Troops Back
ZANU PF stalwarts and ex-ministers in the current administration and late former President Robert Mugabe's government are plotting a political comeback after they were cleared by the politburo to contest in the party's central committee elections set for today and tomorrow, NewsDay Weekender has learnt.
Some current ministers, who also did not meet the party's selection criteria, were also plotting to make some inroads into key party organs.
This followed a decision to waiver restrictions, which could have relegated them into the political dustbin ahead of the Zanu PF congress later this month.
The central committee is Zanu PF's highest decision-making body in-between congresses.
However, the party also disqualified many others from contesting the central committee polls, accusing them of being double agents, although the party refused to name them.
Party political commissar Mike Bimha told journalists yesterday that a number of Zanu PF cadres who had wanted to contest were left hanging in the balance because they did not meet the set criteria of serving the party for 15 consecutive years.
"You might find that we had a number of ministers — current ministers (and) former ministers who had applied, but who did not meet the requirements in terms of the 15 years, five years, but who now had to seek waivers. Mthuli (Ncube) is an example, he has now been afforded the waiver, he will be standing for election in the Bulawayo province. You had Sekai Nzenza, who has also been allowed to stand in Mashonaland East. You also have former Minister of Health, Obadiah Moyo, who is also going to stand in Harare," Bimha said.
He added that the party had disqualified some candidates because information showed that some were "double agents".
"You also have those who have been disqualified because there (was) additional information to the point that probably they are not in good standing in terms of their activities — some who might not really (be) moving with us, who might probably be Zanu PF during day time and opposition during the night," Bimha said.
In Midlands, former Minister of Special Affairs for Lands and Resettlement Flora Buka, a former close Mugabe ally, was cleared to contest in elections today after a politburo meeting which ran deep into the night on Thursday.
Ex-ministers Francis Nhema (Environment) and Simbarashe Mumbengegwi (Foreign Affairs) will battle it out with national consultative assembly member Breakfast Ncube and ex-Allied Timbers chairperson Emmanuel Fundira.
Zimbabwe's ambassador to Mozambique Victor Matemadanda reportedly told party faithful in Gokwe in a WhatsApp group that he would wait on Mnangagwa to appoint him back into the central committee "if he sees fit".
In Mashonaland West, former ministers Priscah Mupfumira (Environment) and Webster Shamu (Policy Implementation) will battle it out for a slot into Zanu PF mainstream politics.
Ex-ministers Christopher Mushohwe (Information), Supa Mandiwanzira (ICT) and Sydney Sekeramayi (Defence) — all former close Mugabe allies — are also eyeing central committee positions.
Mandiwanzira is expected to square off with former Nyanga South legislator Paul Kadzima and current central committee member Moses Gutu in Nyanga South.
Mushohwe will battle it out with Zanu PF Manicaland chairperson and Transport deputy minister Mike Madiro and former youth boss Admire Mahachi.
Some of the contestants include Christopher Chingosho (ex-Local Government deputy minister), Shadreck Chipanga an ex-Home Affairs deputy minister and former Central Intelligence Organisation director-general in the 1990s.
Chingosho and Chipanga are among 12 candidates that have successfully applied to contest in Makoni district, Manicaland province.
They will face Information and Communication Technology minister Jenfan Muswere and former Finance minister Patrick Chinamasa in the elections.
Chingosho has declared victory claiming he was more popular than Chinamasa.
Only two candidates from Makoni district are expected to be elected into the central committee.
In Mashonaland Central, James Makamba, Chenhamo Chimutengwende, Nicholas Goche (former State Security minister), Alice Chimbudzi, Sam Parirenyatwa, Angeline Tongogara, Paul Mazikana, Fortune Chasi (former Energy minister) Lazarus Dokora (ex-Education minister) and Douglas Karoro, among others, are contesting.
Karoro, who was expelled as Agriculture deputy minister, is out on bail facing charges of stealing 700 bags of fertiliser, US$18 000 worth of maize seed and 5 000 vegetable seed kits from presidential inputs schemes and selling them.
Former Chivi South MP Killer Zivhu yesterday said he had completely cut ties with Zanu PF and was not eyeing a comeback.
Former ministers Bright Matonga (Information), Terrence Mukupe (Finance deputy) and Chegutu West MP Dexter Nduna are not contesting after their candidatures were turned down.
Party sources also told NewsDay Weekender that Information deputy minister Kindness Paradza and Marian Chombo (Local Government deputy minister) both have Mnangagwa to thank after their previous flirtations with opposition parties was not considered.
Party members in Mashonaland West province said they were shocked after Mnangagwa gave the nod to controversial Mike Chimombe to participate in the elections.
Chimombe was recently arrested for allegedly defrauding a Harare man of US$16 500 in a botched residential stand deal. He is out on bail.
The polls will be fiercely contested amid vote-buying allegations, rigging and intimidation.
In Matabeleland, a total of 40 candidates, including Zanu PF secretary for administration Obert Mpofu and Speaker of the National Assembly Jacob Mudenda, are contesting.
Mpofu's wife Sikhanyisiwe (Umguza) is unopposed alongside Small to Medium Enterprises minister Sithembiso Nyoni (Nkayi) and Siphiwe Mafuwe (Hwange).
Mudenda is facing off with eight other candidates in Hwange, while Mpofu is contesting against two challengers in Umguza.
In Lupane West, sitting legislator Martin Khumalo is not contesting. There are five candidates in Lupane. In Binga, there are nine candidates.
Minister of State in Vice-President Constantino Chiwenga's office, Sibangumuzi Khumalo, is contesting in Tsholotsho against seven other candidates, including Minister Without Portfolio Cain Mathema.
In Bulawayo, Tshinga Dube, Joshua Malinga and Mlungisi Moyo are also contesting.
Addressing a provincial co-ordinating committee meeting in Marondera on Thursday, Zanu PF Mashonaland East provincial chairperson Daniel Garwe warned party members against vote-buying.
"We now have a few days towards elections, and we are aware of the vote-buying antics by candidates. We are warning all those doing that to stop because they can be disqualified even on the eve of the election," he said.
Zanu PF spokesperson Christopher Mutsvangwa told NewsDay Weekender that the candidates' curricula vitae (CVs) were vigorously checked.
"The CVs were vigorously checked and (went through) numerous security checks. President Emmerson Mnangagwa also verified the CVs," Mutsvangwa said.
"On the issue of vote-buying, if people have evidence, they can come forward to us to deal with the matter."
Some party officials yesterday claimed that five other notables in Mashonaland, Bulawayo, Matabeleland North and South, Masvingo, and Mashonaland Central provinces had been cleared to contest for central committee posts while others were barred.
However, NewsDay Weekender could not verify all the names by the time of going to print.
Mugabe was removed from power during an urgent central committee meeting held in November 2017, which is now subject of court proceedings by party faithful Sybeth Musengezi.
NewsDay
PRESIDENT RAMAPHOSA TO ADDRESS NATIONAL CONFERENCE ON THE CONSTITUTION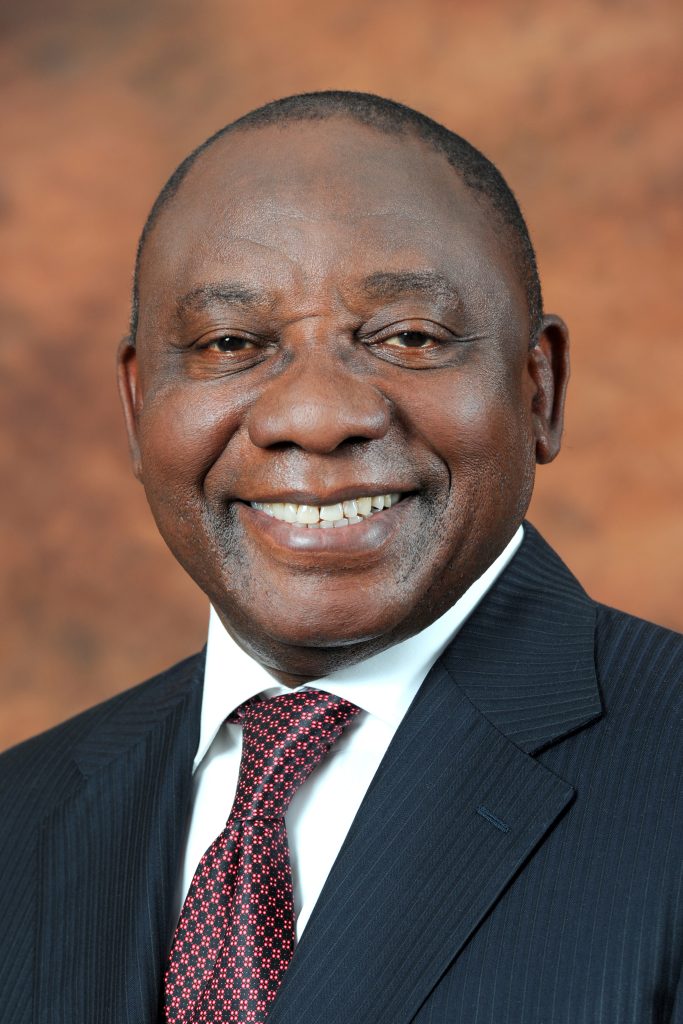 President Cyril Ramaphosa will tomorrow , Wednesday, 22 March 2023, deliver the keynote address at the first day of the three-day National Conference on the Constitution which is titled Reflections And The Road Ahead.
The event will take place at the Gallagher Convention Centre in Midrand, Gauteng, under the theme "Reflections on the Constitution: Rule of law, accountability, social and economic justice".
The conference gives the nation an opportunity to reflect and engage in dialogue on the past 25 years of the Constitution, nation building, gender equality, youth economic empowerment, service delivery and social stability, with the objective of charting a way forward that builds on the gains of democracy.
As a platform for deliberating on continuous, robust debate on the purpose and effectiveness of the Constitution, the National Conference on the Constitution intends to broaden the discourse on the Constitution and encourage members of the public to participate in the conversation on constitutionalism and the state of democracy in the country.
Some of the focus areas in the programme include:
• Transforming and building an independent and resilient judiciary;
• Transforming and growing the economy as a constitutional imperative;
• Progress on land reform: restitution and distribution;
• Governance and electoral reform;
• Effectiveness of constitutional and independent statutory bodies in strengthening
constitutional democracy.
The conference will be attended by prominent figures of South African society including academics, members of legislatures, constitutional and independent statutory bodies, mayors, political parties, youth, students, business leaders, religious leaders, representatives of the legal fraternity, traditional leaders, media and others.
The conference will be held as follows:
Date : 22-24 March 2023
Time : 08h30
Venue: Gallagher Convention Centre, Midrand, Gauteng
WHOSE MINERALS ARE THEY ANYWAY?
COCA COLA V CHINAMASA – WAS IT EXTORTION OR A BRIBE
Here are the facts:
THE COCA COLA COMPANY (TCCC) acquired THE ENTIRE ISSUED SHARE CAPITAL OF CADBURY SCHWEPPES PLC resulting in the control and management of the global Schweppes businesses into TCCC value chains including Schweppes Zimbabwe Limited (SZL), a company incorporated in terms of the laws of Zimbabwe.
Mr. Brian Musekiwa, a Zimbabwean-born professional based in Texas, USA, said: "I had no idea of the SZL matter and its intersection with the SMM Holdings Private Limited (SMM) affair until I joined the Justice Under Rule of Law's (JUROL) corporate heritage and legal literacy campaign powered by the Banking on Africa's Future (BOAF) of which I am a paid up member. I have followed the SZL saga with keen interest not because of the Zimbabwe angle but because TCCC is a global corporate icon and just the idea that this company was party to an extortion and corrupt deal involving the payment of $2.7 million to Chinamasa, Mnangagwa's key 2017 coup ally, is chilling leading any person like me to want to know if there exists any causal link between the complicity of TCCC's alleged corrupt practices and conduct in relation to the affairs of the SZL localization and upgrade program concluded with Africa Resources Limited (ARL), a private company incorporated in terms of the laws of the BRITISH VIRGIN ISLANDS (BVI) and wholly owned by Mr. Mutumwa Mawere, a Zimbabwean born South African naturalized citizen, who Mnangagwa and Chinamasa using Messrs. Edwin Manikai and Afaras Gwaradzimba as surrogates, and the extrajudicial and the unconscionable theft of the control and management of SZL and other juristic entities using an unprecedented draconian and barbaric law called the Reconstruction of State-Indebted Insolvent Companies Act that was authored by Mnangagwa to bridge him to state power."
Mr. Cornwell Mutetwa, a Zimbabwean businesan said: "I naively thought that the reconstruction project was solely premised on the affairs of SMM as a company and not on the person of Mawere and his alleged interests in companies like SZL.
I am pleased that Mr. Mucha Mugore, a member of BOAF-JUROL, inspired by findings in his MBA dissertation research on how public power was abused in expropriating Mawere's relationships with not only SMM but many separate and distinct juristic entities, provoked in a whatsapp group that the record of this sad chapter in the corporate history of Zimbabwe must be corrected preferably in form of a memoir written by Mawere.
I was encouraged and remain so that I have flins myself being part of this noble project that has enabled me to interface with Mr. Mawere who has generously downloaded critical information that hitherto has not been in the public domain. I had no idea that Coca Cola Holdings Netherlands (CCHN) was directly and indirectly involved in the affairs of SZL until I read this:
Having understood that it was the Zimbabwe Competition and Tariffs Commission (TCTC) was weaponized to have jurisdiction beyond its mandate to regulate competition issues to become relevant in prescribing localization matters, I began to understand that under the late Mugabe's watch the governance system was already broken.
My memory was then provoked to appreciate why the former Minister of Indigenization, Hon Kasukuwere, had a hand in the SZL matter and used his public office to cause ZCTC to require as a condition for approving that the control and management of SZL be divested and deprived from TCCC using public power.
It is against this background that the extortion inherent in the extract below from a meeting between SZL's then SA-based legal counsel, an employee of Coca Cola South Africa Pty Limited, a private company incorporated in terms of the laws of SA, can properly be understood:

On the advise of Gwaradzimba whose relationship with SMM was a consequence of a decree and an order issued by Chinamasa with no judicial involvement, CCSA according to Mr. Mokwena, in his capacity as the legal counsel of both SZL and CCSA, was advised by Gwaradzimba and accepted his advise to part with a bribery of $2.7 in million to cause Chinamasa to exercise public power to issue a notice removing SZL from the purported and unlawful and invalid control by Gwaradzimba using the order issued by Chinamasa in relation to SMM affairs only.
It is chilling that Chinamasa used public power to issue a notice dates 26 January 2006 and through his appointee was rewarded with a secret gift of $2.7 million to the prejudice of ARL and its sole shareholder, Mr. Mawere."
Mr. Peter Makoni, an attorney and a member of BOAF-JUROL, said: "I have had the opportunity to read and understand the sequence of events leading to the confiscation of equipment acquired by ARL using the personal agency of Mr. Mawere as set out below:
Having concluded that Chinamasa was unjustly enriched to the tune of $2.7 million based on fraudulent representation that the $2.7 million that ARL, a company whose affairs fell outside the jurisdiction of Zimbabwe and, therefore Chinamasa and his surrogates, in exchange for a government gazette to divest and deprive ARL of the control and management of the upgrade equipment that was conveyed by Petter Trading Pty Limited as ARL's agent, received pocket money to be used for ulterior motives in the amount of $2.7 million from CCSA.
It would please anyone interested in building a future of not only Zimbabwe but Africa that is characterized by the respect of the rule of law to take notice of the documents in the flipbook below:"