Who said Zimbabwe was under sanctions?

5′
Zimbabwe strikes US$105m steel deal
04 Nov, 2022 – 00:11 2022-11-03T23:16:00+00:002022-11-04T00:03:23+00:00
The Chronicle
Kudakwashe Mugari, In Abidjan, Cote d'Ivoire
FROM economic reforms that are investor friendly, and offering incentives on investment, Zimbabwe, under the Second Republic, has turned the corner in its re-engagement efforts with the international community leading to a marked change in perceptions on the global arena, thus attracting foreign direct investment.
Speaking to investors at the ongoing Africa Investment Forum 2022 here on Wednesday ahead of the taking up of a US$105 million steelmaking project.
President Mnangagwa said his Government was aware that capital is fearful, and, therefore, averse to volatility of any nature, hence the implementation of comprehensive reforms by his Government.
"Through the Second Republic, things have changed drastically. We have a policy; our foreign policy is to engage and re-engage. We engage with all nations of the international community, for we are a friend to all," he said.
"We realised that global capital can only go to economic predictions where they feel comfortable. So, we have instituted comprehensive economic reforms in the country in order to be competitive. And, I can assure you that we are receiving more investment now than even before sanctions."
The Steelmakers Limited-supported project finance venture is one of the three dealsworth a combined portfolio of US$265 400 000 that the Zimbabwean delegation, led by the President, presented to the forum for possible funding.
It involves the construction, set-up and installation of an integrated steel plant to produce about 300 000 tonnes of merchant mill-rolled products yearly.
There will also be a 300MW power plant.
The creation of a conducive environment through ease of doing business has seen the cost of commerce drastically improving.
On natural resources, particularly iron and steel, President Mnangagwa encouraged investors to take up opportunities created through Steelmakers, saying Zimbabwe has "huge unearthed reserves" of iron ore.
"Those who want to make money go to Steelmakers (Limited). You will make money. Just like all other developing countries, we have been constructing railway lines, dams, roads, housing, and airports in all these sectors and the market assessment is huge," he said.
There is a huge market for steel products in Africa, with 37,4 million tonnes having been used on the continent in 2021, about 19,9 million of which is imported.
"I have no doubt that if we get enough funding, in terms of resources we have enough. Down the line, in five years or so, we will be able to contribute significantly to the 93 percent of steel imported outside of the continent," the President said.
"The other company, a Chinese company (Dinson Iron and Steel Company), we allocated them a concession. And, that area has over 32 billion metric tonnes of resources. I think that will go beyond 100 years. Those who want to invest in steelmaking, this is the area which you may invest in."
President Mnangagwa's speech whetted investor appetite, leading to a commitment to the steelmaking project.
In an interview here last night, Steelmakers Limited chief executive officer, Dr Kalpesh Patel, confirmed the interest shown in the deal, adding that further details will be availed in due course.
"The simple word is we won. We have secured funding, and we have started the work on the ground. The details will emerge. These have just been discussions that have emanated from the commitment. And, it has to do with funding of the expansion of the steel plant, which will take us to 300 tonnes plus a 300 megawatt power plant.
"This is the investment we have been talking about, US$150 million. About US$105 million has already been secured plus the US$45 million we have had today will also be forthcoming. We are under means of confidentiality for now, but with time it will be known."
The firm envisages to use the funds to expand operations in the Masvingo area, and acquire concessions for more iron ore deposits as well as increase their steel products.
Finance and Economic Development Minister, Professor Mthuli Ncube, said in the next three to five years, Zimbabwe will be the major steel producer in Africa.
Finance and Economic Development Minister, Professor Mthuli Ncube
"We will see the ramp-up in steel production through the growth of Steelmakers, the launch of the Manhize steel project, and the revival of Zisco Steel. We are in a good space to be a major producer of steel," he said.
Prof Ncube said investors at the Africa Investment Forum 2022 have shown a lot of interest in Zimbabwe.
"His Excellency was able to put up a good speech in terms of Zimbabwe being open for business," he said.
Share This:
You May Like
Man walks 14 kilometers to work every day, but then his boss surprises him with this gestureTrendscatchers
17 Actors You Didn't Know Were Gay – No. 8 Will Shock WomenOceandraw
Dubai Hotels Prices Might Totally Surprise YouDubai Hotels | Search Ads
20 Cheapest Countries Where $150K Is More Than Enough To RetireFitDib
Rich Woman Blocks Truck Driver – His Revenge Is PricelessVibrantWorld
They investigated the deepest hole on earth then sealed it immediatelyStory To Hear
Related articles
TODAY IN HOME
Top Stories
Sponsored Links
News
LOCAL NEWSA dance with 'aliens' . . . Zimbabwe joins space race with …
ENTERTAINMENTA glass plaque to success. . .Gweru man makes customised glass …
LOCAL NEWSUneducated philanthropist takes poor kids to school
SPORTMama imbokodo: Iron ladies of sport feel unappreciated
Next SectionVision 2030Classic versionPowered by
© 2021 The Chronicle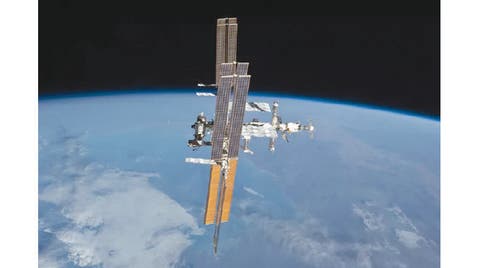 5′
A dance with 'aliens' . . . Zimbabwe joins space race with satellite launch
05 Nov, 2022 – 00:11
The Chronicle
Nqobile Tshili, Chronicle Reporter
ZIMBABWEANS have always looked up into the night sky, but they never dreamed that one day the country would occupy space and "dance with aliens". But in a few hours, the fantasy the nation had never conjured up — that is until President Mnangagwa came into power — will become reality.
On October 4, 1957, Russia became the first country to launch the first artificial satellite, Sputnik 1, into space. That "colonisation" of space fuelled a technological sprint that saw the United States and other countries follow suit in exploring space.
At 11am tomorrow Zimbabwe will join the league of nations that have launched satellites into space when it sends its first satellite, ZimSat-1, into orbit after developing it through the BIRDS project.
The Live coverage and countdown commentary will begin at (11:30am Zimbabwe Time) 5:30 a.m. EST on Sunday, November 6, and air on NASA Television and the agency's website, as well as YouTube, Twitter, and NASA's App.
The launch of ZimSat-1 is a culmination of a process that commenced in 2018 when President Mnangagwa launched the Zimbabwe National Geospatial and Space Agency (ZINGSA). The development is part of the country's plan to meet other nations and become an upper-middle-income economy by 2030. President Mnangagwa pledged more support to ZINGSA to see the growth of a technology innovation environment that supports the development and use of new technologies.
It is also a milestone that will enhance mineral exploration and monitoring of environmental hazards and droughts. Additionally, it will aid in mapping human settlements and disease outbreaks, among other capabilities.
President Mnangagwa
ZimSat-1, a nanosatellite, will deploy from the Japanese KIBO Module after a long delay caused by Covid-19. The satellite is a 1U educational and amateur radio mission CubeSat manufactured under the Kyushu Institute of Technology in Japan. Many experts consider the programme the first baby steps of the country's fledgling space programme.
ZINGSA co-ordinator Painos Gweme said the launch will kick-start the transformation of Zimbabwe.
"The first one is the rocket leaving earth to the international space station where it is going to dock and take out the cargo into the international space station. And this one is going to start on 6 November. The actual deployment of ZimSat-1 into space will be through the Japanese module.
"Remember we are doing this satellite development together with the Japanese. It is going to be deployed in the KIBO module, it happens after two-three weeks after this November 6 and we have scheduled for November 21. There can be some changes, it is not definite and guaranteed that on November 26 it is going to get into deployment. It will depend on the weather and other issues."
The launch of a Japanese space ship
Gweme said the country will use the satellite to access real time information that can aid development.
"This has a multi-sectoral camera which has a remote standing camera which we are going to use primarily for agricultural application, crop yield estimation, land cover and land use. We can see our forestry and the change over time because it has what we call a store and forward mission as part of the pilot which we are going to use together with the ground centre terminal," said Gweme.
The satellite has sensors which can be used to sense humidity and this information can be downloaded at the ground station in Mazowe, Mashonaland Central. It can also be used for urban and rural planning.
The work towards occupying space has seen three Zimbabwean scientists being trained. They will be in charge of the satellite launch programme.
covid-19
"Through this satellite, we managed to develop human capital. For the past two years, our teams have been training in Japan on how to assemble, design and test and launch satellites. So, they are coming to launch, so we now have skills back home.
"So we are going to do everything, development, management and assembling. The launch pad is a bigger project and we don't have it right now but sooner we will have to work them over here. But other things we are now capable of doing ourselves. We sent three guys who are coming back with masters and another with a doctorate in aerospace engineering.
Since its launch, ZINGSA has developed a National Wetlands Masterplan through its Geospatial Science and Earth Observation department. The department also developed a Revised Agro-Ecological Map for Zimbabwe.
"We have done the wetland masterplan for the country for the Environmental Management Authority.
We have revived the agro-ecological map which was last done in 1964 and we have redone it to conform to what is obtaining now.
"We have done aerial mapping to identify dysfunctional areas in all cities through the use of drones. We now give local authorities information on those who are occupying land illegally," he said.
@nqotshili
Share This:
Comments
Related articles
Classic versionPowered by
© 2021 The Chronicle

PRESIDENT RAMAPHOSA TO ADDRESS NATIONAL CONFERENCE ON THE CONSTITUTION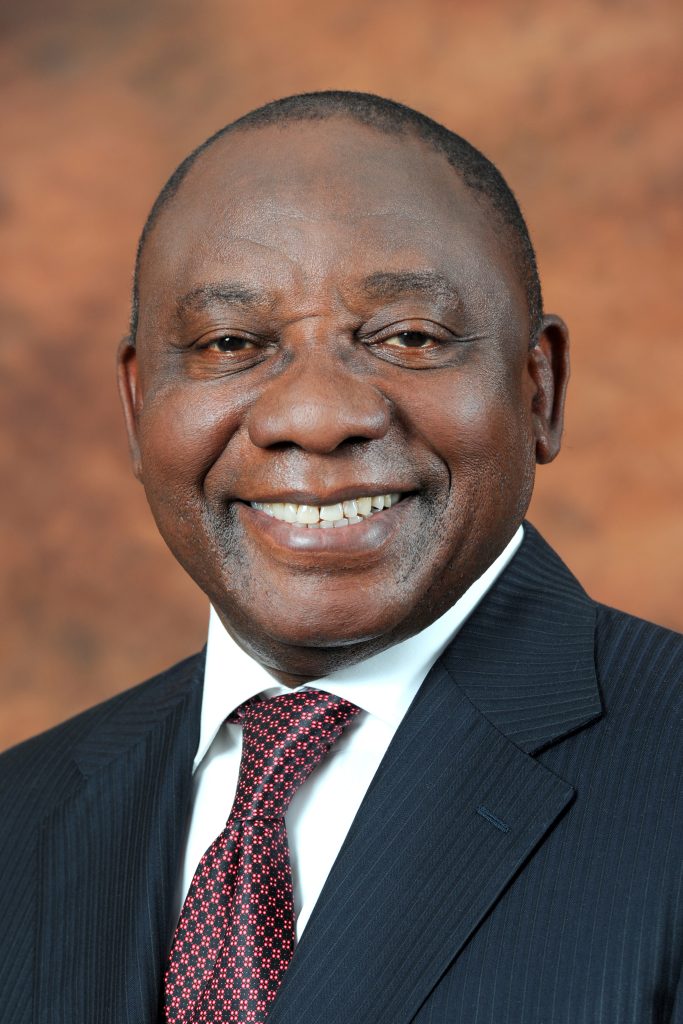 President Cyril Ramaphosa will tomorrow , Wednesday, 22 March 2023, deliver the keynote address at the first day of the three-day National Conference on the Constitution which is titled Reflections And The Road Ahead.
The event will take place at the Gallagher Convention Centre in Midrand, Gauteng, under the theme "Reflections on the Constitution: Rule of law, accountability, social and economic justice".
The conference gives the nation an opportunity to reflect and engage in dialogue on the past 25 years of the Constitution, nation building, gender equality, youth economic empowerment, service delivery and social stability, with the objective of charting a way forward that builds on the gains of democracy.
As a platform for deliberating on continuous, robust debate on the purpose and effectiveness of the Constitution, the National Conference on the Constitution intends to broaden the discourse on the Constitution and encourage members of the public to participate in the conversation on constitutionalism and the state of democracy in the country.
Some of the focus areas in the programme include:
• Transforming and building an independent and resilient judiciary;
• Transforming and growing the economy as a constitutional imperative;
• Progress on land reform: restitution and distribution;
• Governance and electoral reform;
• Effectiveness of constitutional and independent statutory bodies in strengthening
constitutional democracy.
The conference will be attended by prominent figures of South African society including academics, members of legislatures, constitutional and independent statutory bodies, mayors, political parties, youth, students, business leaders, religious leaders, representatives of the legal fraternity, traditional leaders, media and others.
The conference will be held as follows:
Date : 22-24 March 2023
Time : 08h30
Venue: Gallagher Convention Centre, Midrand, Gauteng
WHOSE MINERALS ARE THEY ANYWAY?
COCA COLA V CHINAMASA – WAS IT EXTORTION OR A BRIBE
Here are the facts:
THE COCA COLA COMPANY (TCCC) acquired THE ENTIRE ISSUED SHARE CAPITAL OF CADBURY SCHWEPPES PLC resulting in the control and management of the global Schweppes businesses into TCCC value chains including Schweppes Zimbabwe Limited (SZL), a company incorporated in terms of the laws of Zimbabwe.
Mr. Brian Musekiwa, a Zimbabwean-born professional based in Texas, USA, said: "I had no idea of the SZL matter and its intersection with the SMM Holdings Private Limited (SMM) affair until I joined the Justice Under Rule of Law's (JUROL) corporate heritage and legal literacy campaign powered by the Banking on Africa's Future (BOAF) of which I am a paid up member. I have followed the SZL saga with keen interest not because of the Zimbabwe angle but because TCCC is a global corporate icon and just the idea that this company was party to an extortion and corrupt deal involving the payment of $2.7 million to Chinamasa, Mnangagwa's key 2017 coup ally, is chilling leading any person like me to want to know if there exists any causal link between the complicity of TCCC's alleged corrupt practices and conduct in relation to the affairs of the SZL localization and upgrade program concluded with Africa Resources Limited (ARL), a private company incorporated in terms of the laws of the BRITISH VIRGIN ISLANDS (BVI) and wholly owned by Mr. Mutumwa Mawere, a Zimbabwean born South African naturalized citizen, who Mnangagwa and Chinamasa using Messrs. Edwin Manikai and Afaras Gwaradzimba as surrogates, and the extrajudicial and the unconscionable theft of the control and management of SZL and other juristic entities using an unprecedented draconian and barbaric law called the Reconstruction of State-Indebted Insolvent Companies Act that was authored by Mnangagwa to bridge him to state power."
Mr. Cornwell Mutetwa, a Zimbabwean businesan said: "I naively thought that the reconstruction project was solely premised on the affairs of SMM as a company and not on the person of Mawere and his alleged interests in companies like SZL.
I am pleased that Mr. Mucha Mugore, a member of BOAF-JUROL, inspired by findings in his MBA dissertation research on how public power was abused in expropriating Mawere's relationships with not only SMM but many separate and distinct juristic entities, provoked in a whatsapp group that the record of this sad chapter in the corporate history of Zimbabwe must be corrected preferably in form of a memoir written by Mawere.
I was encouraged and remain so that I have flins myself being part of this noble project that has enabled me to interface with Mr. Mawere who has generously downloaded critical information that hitherto has not been in the public domain. I had no idea that Coca Cola Holdings Netherlands (CCHN) was directly and indirectly involved in the affairs of SZL until I read this:
Having understood that it was the Zimbabwe Competition and Tariffs Commission (TCTC) was weaponized to have jurisdiction beyond its mandate to regulate competition issues to become relevant in prescribing localization matters, I began to understand that under the late Mugabe's watch the governance system was already broken.
My memory was then provoked to appreciate why the former Minister of Indigenization, Hon Kasukuwere, had a hand in the SZL matter and used his public office to cause ZCTC to require as a condition for approving that the control and management of SZL be divested and deprived from TCCC using public power.
It is against this background that the extortion inherent in the extract below from a meeting between SZL's then SA-based legal counsel, an employee of Coca Cola South Africa Pty Limited, a private company incorporated in terms of the laws of SA, can properly be understood:

On the advise of Gwaradzimba whose relationship with SMM was a consequence of a decree and an order issued by Chinamasa with no judicial involvement, CCSA according to Mr. Mokwena, in his capacity as the legal counsel of both SZL and CCSA, was advised by Gwaradzimba and accepted his advise to part with a bribery of $2.7 in million to cause Chinamasa to exercise public power to issue a notice removing SZL from the purported and unlawful and invalid control by Gwaradzimba using the order issued by Chinamasa in relation to SMM affairs only.
It is chilling that Chinamasa used public power to issue a notice dates 26 January 2006 and through his appointee was rewarded with a secret gift of $2.7 million to the prejudice of ARL and its sole shareholder, Mr. Mawere."
Mr. Peter Makoni, an attorney and a member of BOAF-JUROL, said: "I have had the opportunity to read and understand the sequence of events leading to the confiscation of equipment acquired by ARL using the personal agency of Mr. Mawere as set out below:
Having concluded that Chinamasa was unjustly enriched to the tune of $2.7 million based on fraudulent representation that the $2.7 million that ARL, a company whose affairs fell outside the jurisdiction of Zimbabwe and, therefore Chinamasa and his surrogates, in exchange for a government gazette to divest and deprive ARL of the control and management of the upgrade equipment that was conveyed by Petter Trading Pty Limited as ARL's agent, received pocket money to be used for ulterior motives in the amount of $2.7 million from CCSA.
It would please anyone interested in building a future of not only Zimbabwe but Africa that is characterized by the respect of the rule of law to take notice of the documents in the flipbook below:"