Who said Zimbabwe was under sanctions?

5′
Zimbabwe strikes US$105m steel deal
04 Nov, 2022 – 00:11 2022-11-03T23:16:00+00:002022-11-04T00:03:23+00:00
The Chronicle
Kudakwashe Mugari, In Abidjan, Cote d'Ivoire
FROM economic reforms that are investor friendly, and offering incentives on investment, Zimbabwe, under the Second Republic, has turned the corner in its re-engagement efforts with the international community leading to a marked change in perceptions on the global arena, thus attracting foreign direct investment.
Speaking to investors at the ongoing Africa Investment Forum 2022 here on Wednesday ahead of the taking up of a US$105 million steelmaking project.
President Mnangagwa said his Government was aware that capital is fearful, and, therefore, averse to volatility of any nature, hence the implementation of comprehensive reforms by his Government.
"Through the Second Republic, things have changed drastically. We have a policy; our foreign policy is to engage and re-engage. We engage with all nations of the international community, for we are a friend to all," he said.
"We realised that global capital can only go to economic predictions where they feel comfortable. So, we have instituted comprehensive economic reforms in the country in order to be competitive. And, I can assure you that we are receiving more investment now than even before sanctions."
The Steelmakers Limited-supported project finance venture is one of the three dealsworth a combined portfolio of US$265 400 000 that the Zimbabwean delegation, led by the President, presented to the forum for possible funding.
It involves the construction, set-up and installation of an integrated steel plant to produce about 300 000 tonnes of merchant mill-rolled products yearly.
There will also be a 300MW power plant.
The creation of a conducive environment through ease of doing business has seen the cost of commerce drastically improving.
On natural resources, particularly iron and steel, President Mnangagwa encouraged investors to take up opportunities created through Steelmakers, saying Zimbabwe has "huge unearthed reserves" of iron ore.
"Those who want to make money go to Steelmakers (Limited). You will make money. Just like all other developing countries, we have been constructing railway lines, dams, roads, housing, and airports in all these sectors and the market assessment is huge," he said.
There is a huge market for steel products in Africa, with 37,4 million tonnes having been used on the continent in 2021, about 19,9 million of which is imported.
"I have no doubt that if we get enough funding, in terms of resources we have enough. Down the line, in five years or so, we will be able to contribute significantly to the 93 percent of steel imported outside of the continent," the President said.
"The other company, a Chinese company (Dinson Iron and Steel Company), we allocated them a concession. And, that area has over 32 billion metric tonnes of resources. I think that will go beyond 100 years. Those who want to invest in steelmaking, this is the area which you may invest in."
President Mnangagwa's speech whetted investor appetite, leading to a commitment to the steelmaking project.
In an interview here last night, Steelmakers Limited chief executive officer, Dr Kalpesh Patel, confirmed the interest shown in the deal, adding that further details will be availed in due course.
"The simple word is we won. We have secured funding, and we have started the work on the ground. The details will emerge. These have just been discussions that have emanated from the commitment. And, it has to do with funding of the expansion of the steel plant, which will take us to 300 tonnes plus a 300 megawatt power plant.
"This is the investment we have been talking about, US$150 million. About US$105 million has already been secured plus the US$45 million we have had today will also be forthcoming. We are under means of confidentiality for now, but with time it will be known."
The firm envisages to use the funds to expand operations in the Masvingo area, and acquire concessions for more iron ore deposits as well as increase their steel products.
Finance and Economic Development Minister, Professor Mthuli Ncube, said in the next three to five years, Zimbabwe will be the major steel producer in Africa.
Finance and Economic Development Minister, Professor Mthuli Ncube
"We will see the ramp-up in steel production through the growth of Steelmakers, the launch of the Manhize steel project, and the revival of Zisco Steel. We are in a good space to be a major producer of steel," he said.
Prof Ncube said investors at the Africa Investment Forum 2022 have shown a lot of interest in Zimbabwe.
"His Excellency was able to put up a good speech in terms of Zimbabwe being open for business," he said.
Share This:
You May Like
Man walks 14 kilometers to work every day, but then his boss surprises him with this gestureTrendscatchers
17 Actors You Didn't Know Were Gay – No. 8 Will Shock WomenOceandraw
Dubai Hotels Prices Might Totally Surprise YouDubai Hotels | Search Ads
20 Cheapest Countries Where $150K Is More Than Enough To RetireFitDib
Rich Woman Blocks Truck Driver – His Revenge Is PricelessVibrantWorld
They investigated the deepest hole on earth then sealed it immediatelyStory To Hear
Related articles
TODAY IN HOME
Top Stories
Sponsored Links
News
LOCAL NEWSA dance with 'aliens' . . . Zimbabwe joins space race with …
ENTERTAINMENTA glass plaque to success. . .Gweru man makes customised glass …
LOCAL NEWSUneducated philanthropist takes poor kids to school
SPORTMama imbokodo: Iron ladies of sport feel unappreciated
Next SectionVision 2030Classic versionPowered by
© 2021 The Chronicle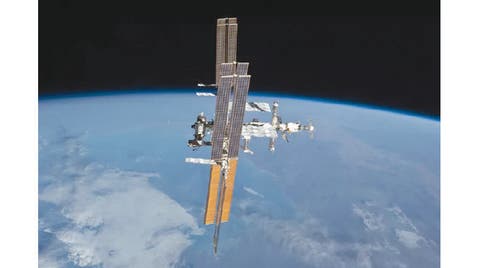 5′
A dance with 'aliens' . . . Zimbabwe joins space race with satellite launch
05 Nov, 2022 – 00:11
The Chronicle
Nqobile Tshili, Chronicle Reporter
ZIMBABWEANS have always looked up into the night sky, but they never dreamed that one day the country would occupy space and "dance with aliens". But in a few hours, the fantasy the nation had never conjured up — that is until President Mnangagwa came into power — will become reality.
On October 4, 1957, Russia became the first country to launch the first artificial satellite, Sputnik 1, into space. That "colonisation" of space fuelled a technological sprint that saw the United States and other countries follow suit in exploring space.
At 11am tomorrow Zimbabwe will join the league of nations that have launched satellites into space when it sends its first satellite, ZimSat-1, into orbit after developing it through the BIRDS project.
The Live coverage and countdown commentary will begin at (11:30am Zimbabwe Time) 5:30 a.m. EST on Sunday, November 6, and air on NASA Television and the agency's website, as well as YouTube, Twitter, and NASA's App.
The launch of ZimSat-1 is a culmination of a process that commenced in 2018 when President Mnangagwa launched the Zimbabwe National Geospatial and Space Agency (ZINGSA). The development is part of the country's plan to meet other nations and become an upper-middle-income economy by 2030. President Mnangagwa pledged more support to ZINGSA to see the growth of a technology innovation environment that supports the development and use of new technologies.
It is also a milestone that will enhance mineral exploration and monitoring of environmental hazards and droughts. Additionally, it will aid in mapping human settlements and disease outbreaks, among other capabilities.
President Mnangagwa
ZimSat-1, a nanosatellite, will deploy from the Japanese KIBO Module after a long delay caused by Covid-19. The satellite is a 1U educational and amateur radio mission CubeSat manufactured under the Kyushu Institute of Technology in Japan. Many experts consider the programme the first baby steps of the country's fledgling space programme.
ZINGSA co-ordinator Painos Gweme said the launch will kick-start the transformation of Zimbabwe.
"The first one is the rocket leaving earth to the international space station where it is going to dock and take out the cargo into the international space station. And this one is going to start on 6 November. The actual deployment of ZimSat-1 into space will be through the Japanese module.
"Remember we are doing this satellite development together with the Japanese. It is going to be deployed in the KIBO module, it happens after two-three weeks after this November 6 and we have scheduled for November 21. There can be some changes, it is not definite and guaranteed that on November 26 it is going to get into deployment. It will depend on the weather and other issues."
The launch of a Japanese space ship
Gweme said the country will use the satellite to access real time information that can aid development.
"This has a multi-sectoral camera which has a remote standing camera which we are going to use primarily for agricultural application, crop yield estimation, land cover and land use. We can see our forestry and the change over time because it has what we call a store and forward mission as part of the pilot which we are going to use together with the ground centre terminal," said Gweme.
The satellite has sensors which can be used to sense humidity and this information can be downloaded at the ground station in Mazowe, Mashonaland Central. It can also be used for urban and rural planning.
The work towards occupying space has seen three Zimbabwean scientists being trained. They will be in charge of the satellite launch programme.
covid-19
"Through this satellite, we managed to develop human capital. For the past two years, our teams have been training in Japan on how to assemble, design and test and launch satellites. So, they are coming to launch, so we now have skills back home.
"So we are going to do everything, development, management and assembling. The launch pad is a bigger project and we don't have it right now but sooner we will have to work them over here. But other things we are now capable of doing ourselves. We sent three guys who are coming back with masters and another with a doctorate in aerospace engineering.
Since its launch, ZINGSA has developed a National Wetlands Masterplan through its Geospatial Science and Earth Observation department. The department also developed a Revised Agro-Ecological Map for Zimbabwe.
"We have done the wetland masterplan for the country for the Environmental Management Authority.
We have revived the agro-ecological map which was last done in 1964 and we have redone it to conform to what is obtaining now.
"We have done aerial mapping to identify dysfunctional areas in all cities through the use of drones. We now give local authorities information on those who are occupying land illegally," he said.
@nqotshili
Share This:
Comments
Related articles
Classic versionPowered by
© 2021 The Chronicle

When President Mnangagwa signed a document purporting to be his mate, see the reality?
Hopewell Chin'ono's Hypocrisy Exposed by Mr. Tinashe Mpasiri
On 24 November 2022, Mr. Hopewell Chin'ono shared this tweet on his wall: https://twitter.com/daddyhope/status/1595758807392534528?s=20&t=YflO7bnB-32EN89x_0fPfQ with the following message directed to nameless and faceless South Africans:
"What we ask from South African citizens is for your President to STOP sanitizing Corrupt Rule in Zimbabwe and to STOP lying that our economy was destroyed by sanctions Listen to our President speak about the LOOTING in 1996.
Why doesn't your president speak about free elections?"
The above mentioned tweet led to a conversation between Mr. Mpasiri, a member of the Justice Under Rule of Law (JUROL) and Mr. Chin'ono as set out on this link: https://heyzine.com/flip-book/d47b109920.html.
When asked why he had chosen to share a video of 1996 in support of his narrative that President Ramaphosa was guilty of sanitizing the corrupt practices by President Mnangagwa and his administration, Mr. Chin'ono responded as follows:
"ZPF leading Public officials operate with criminal business partners to loot public resources. For all intents and purposes sanctions are not the cause of Zim economic quagmire but ZPF looting public purse thru its puppet business partners from as far back as 1996?"
Advocate Matiza, a member of the Justice Under Rule of Law made the following observations and also a participant in the Banking on Africa's Future (BOAF) – Legal Literacy WhatsApp group, commended as follows: "It is clear from the above that by importing the video in which Mr. Mawere was featured with Minister Mnangagwa as he was known then, Mr. Chin'ono was openly alleging that Mr. Mawere was Mnangagwa's then criminal business partner who was his accomplice in looting public resources of Zimbabwe.
However, when exposed by Mr. Mpasiri, a member of JUROL and BOAF, Mr. Chin'ono backtracked as set out below:
TINASHE MPASIRI v HOPEWELL CHIN'ONO
TM: Good morning Mr Chin'ono.
My name is Tinashe Mpasiri and I am a member of the Justice Under Rule Of Law (JUROL).
I am an avid follower of your posts and exposé and certainly wish that there were more
Zimbabweans like you, working towards a diverse, inclusive, progressive and prosperous future
for all.
I just wanted to greet you and share with you a post that was shared in a group I am a part of,
that you may be able to shed more light on it.
https://twitter.com/daddyhope/status/1595758807392534528?s=08
HC: Thank you. I did an interview last night on the issue. Feel free to share it in your group
Find it here;
https://twitter.com/daddyhope/status/1595853417355784192?s=46&t=6iHx7x2V4i8IiLZyIobk_g
TM: Thank you very much sir.
Just for your information, I belong to a group with officials from Wits University and questions
arose yesterday after your sharing of the video.
I have been asked to communicate with you so I get clarity, so we can share with a proper
context.
Your narrative on the tweet is about president Ramaphosa's failure to act on corruption in
Zimbabwe, but the content of the video, appears nothing to do with the corruption angle.
Kindly assist with the link between the two.
HC: Good morning. Thank you for the question and you can share this audio in your group, you have my permission.
President Ramophosa has been at the forefront of saying incorrectly that the economic crisis in Zimbabwe has been caused by sanctions, which is not true.
The video that you are referencing, is meant to show that the economic crisis in Zimbabwe
started way before sanctions were imposed by western countries.
The economic crisis was authored by looting of public funds by ZANU PF elites and their business surrogates and the plunder of the country's natural resources.
That video shows president Mnangagwa when he was Finance Minister in 1996, speaking at an event in Washington explaining how public funds have been looted.
So my point is that the president of South Africa, Cyril Ramaphosa shouldn't be going around
misleading unsuspecting audiences, by saying that the economic crisis in Zimbabwe is being
caused by sanctions.
So for instance, president Ramaphosa talks about the social services pressures that are exerted by Zimbabweans coming into South Africa to use things like public services like health care. And all hospitals in Zimbabwe, all central hospitals in Zimbabwe, five of them, they only require 50 million to run without any shortages and that will make sure that Zimbabweans don't have to cross the border into South Africa to seek public services that are provided through hospitals but these hospitals in Zimbabwe don't have paracetamol.
The biggest hospital in Zimbabwe, Sally Mugabe hospital does not even have paracetamol, it
doesn't have basic things like bandages and 50 million is only, that's all we need to run our
central hospitals, but it's not being availed to these central hospitals.
Now, ZANU PF by its own admission, says that 150 million USD worth of gold is being smuggled by ZANU PF elites and their surrogates every month. Which means what they steal in one month can run our central hospitals for 3 years.
That is the point that I making that president Ramaphosa is misleading unsuspecting audiences by saying that the crisis in Zimbabwe which is over spilling into South Africa, is being caused by sanctions, it's not true it's caused by sanctions. It's caused by mis-governance. Thank you.
TM: Thank you very much Mr. Chin'ono.
This is very helpful and I believe we can build a shared understanding of only when we engage.
I will share your insights in my circles and beyond.
A number of questions emerge from your audio. By surrogates and having had the benefit to watch the video, who would be the surrogates and especially having regard to the fact that Minister Mnangagwa (as he were then), was speaking to a different subject matter involving empowerment and the role of government in financing it.
I could be wrong, but it is self-evident that he was talking about government programs whose
execution resulted in financial support being diverted to personal use.
Your response to the above would greatly assist.
HC: Surrogates were people like Mutumwa Mawere who was his front until they fell out.
Today surrogates refers to people like Kuda Tagwirei who has been a front for State looting
using his myriad of companies.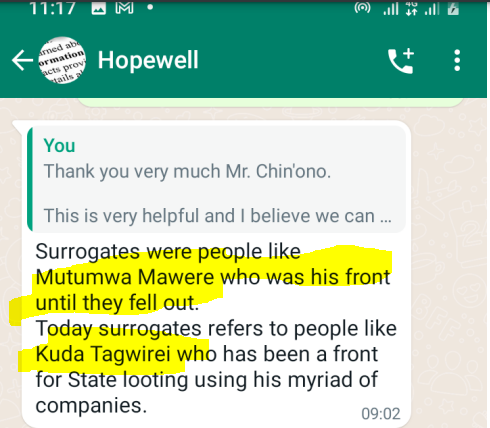 This narrative is similar to the one peddled by Chin'ono's friend and President Mnangagwa's confidante and lawyer, Mr. Edwin Manikai as follows: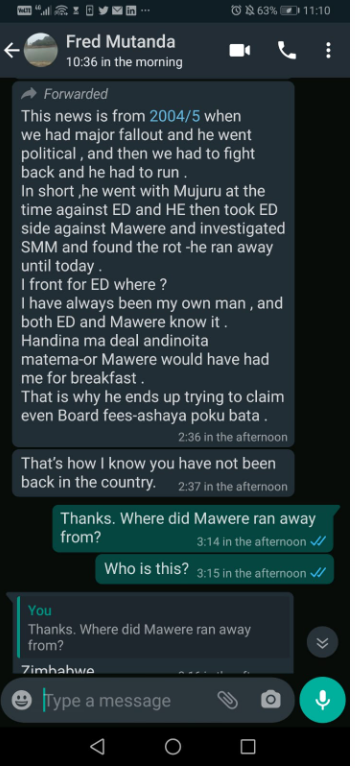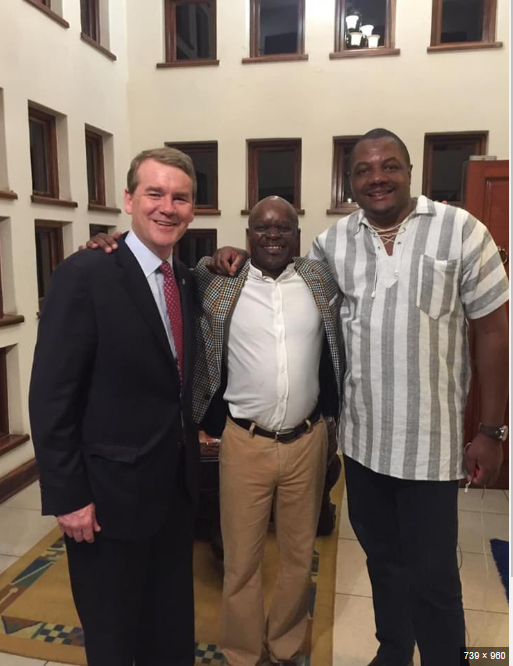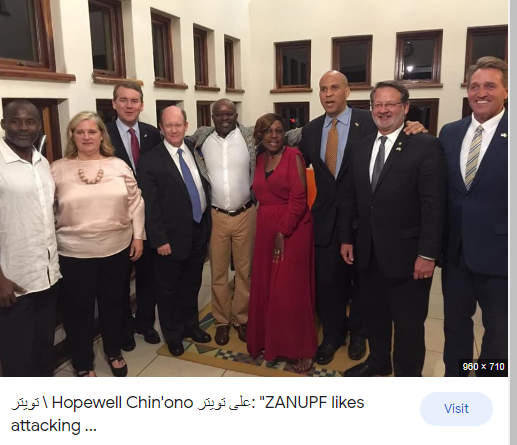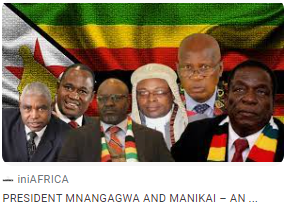 TM: Thank you for the honest response and obviously when I watched the video, I could not make the link between Mutumwa Mawere and the looting.
Perhaps you can share evidence supporting the allegation of surrogacy and the corruption
therefore in, so that I can afford both president Mnangagwa and Mawere to give their own
account of the precise nature of the alleged link between public power and private benefit.
Unfortunately, the video's content does not establish the causal link which is vital in determining any dispute in an Independent and impartial manner.
HC: I didn't say Mutumwa was corrupt.
I said that there were public funds that were doled out which amounted to looting.
You are misinterpreting what I said.
The video has nothing to do with Mutumwa being corrupt, it was meant to illustrate how public funds were looted way before sanctions.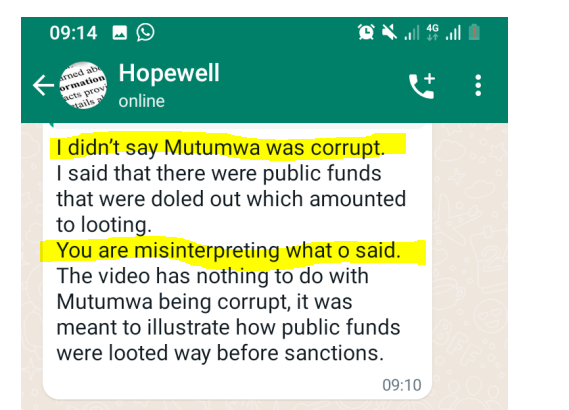 TM: Thank you for clarifying and I am intrigued by your response.
You have asserted as true and fact that Mawere was Mnangagwa front and this aspect is not
evident in the video, suggesting that evidence exists that the alleged fronting you are talking
about, is supported by concrete evidence which is required in any bona fide process, seeking to hold people accountable for their conduct or misconduct. I would be grateful if you can identify in precise terms what Mawere front for Mnangagwa.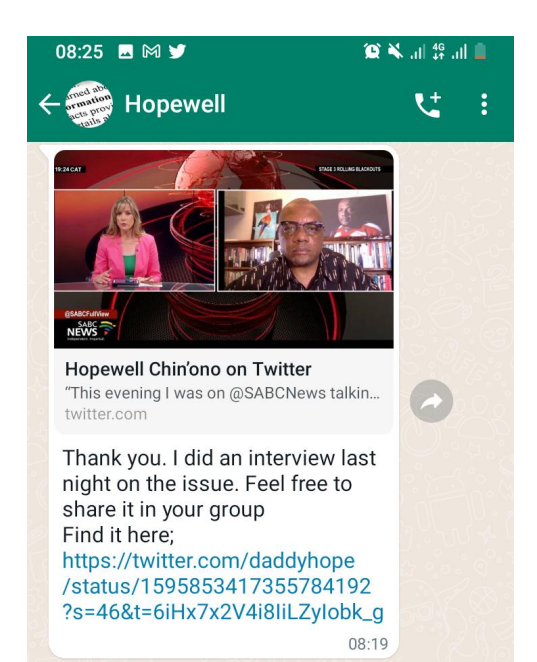 Advocate Jack Matiza who was incensed by Mr. Chin'ono's utterances remarked asked: "How can he be held responsible and accountable for social media post that damage another person reputation? My take is Hopewell is also guilty of selective amnesia he is accusing Ramaphosa of when it comes to sanctions, by stating that Mutumwa Mawere was an front of ED without providing any proof to that. Our self acclaimed award winning journalist and human right defender…ought to know that he who alleges must prove, is he not using or abusing social media or public media platforms to make unfounded statements without allowing the accused an opportunity to air their side of the story is itself an abuse of that person's basic human rights?
To which Mr. Mawere responded as follows: "What if there exists no shared understanding on what are the obligations and rights of citizenship? What Hopewell could be saying is that information that he may possess is true and fact unless proved otherwise because he holds a privileged position in society as a journalist. In this case, affinity politics would compel him to conclude that because I shared the same platform with the current President of Zimbabwe this reality confirms a generally corrupt relationship. You can imagine what the true import of state capture and the legal consequences arising for its existence."
Advocate Matiza by stating as follows: "There is certainly need to actively contribute to development of such shared understanding and common standards."
Mr. Mawere commended as follows: "If asked to explain why the conversation is intriguing, what would be your response?
Mr Chin'ono genuinely believes that CORRUPTION is the elephant in the room.
He hold the view that he occupies a special and exceptional position in relation to the affairs of Zimbabwe.
He has a view on the 1996 video."

When asked by Mr. Mawere, what identified questions arise from the hypocrisy inherent in Mr. Chin'ono's open attack against Mawere and when confronted by Mr. Manikai, he quickly denied what he had stated as true and fact, Advocate Matiza responded as follows:
1. Abuse of the profession of journalism by an acclaimed journalist who has no respect for the truth in his narratives.
2.How should one define a human rights defender especially having exposed Mr. Chin'ono's embarrassing performance by first alleging that Mnangagwa was using Mawere as a front only to backtrack and deny his own bold assertions.

3.In the face of hypocrites masquerading as award-winning journalists, what should be the best response to deal with divisive characters who have captured the profession and are using it as a weapon to advance their ulterior motives?
4. Section 2 of the Constitution of Zimbabwe imposes a binding obligation on every person to ensure that the rule of law is promoted, protected and upheld and in this case, what should be done by ordinary citizens to ensure that people like Mr. Chin'ono are accountable for their conduct which is inimical to the rule of law?

5. Does a person like Mr. Chin'ono know that he is also subject to the constitution and possesses no title or authority to maliciously defame other people. How best can he be held accountable for his reckless and dangerous assertions he makes under the cover that he is a journalist par excellence?
6. Does his conduct based on Mpasiri's excellent interrogation not fall within conduct that is inconsistent with the constitution of Zimbabwe?
Please take notice of this announcement by ZIMRA