Buyanga's continued incarceration is unlawful' – Lawyer of Zim businessman calls for speedy bail hearing
'His continued incarceration is unlawful' – Lawyer of Zim businessman calls for speedy bail hearing
2h ago
Ntwaagae Seleka
SUBSCRIBERS CAN LISTEN TO THIS ARTICLE
A Zimbabwean businessman was arrested last week by Interpol South Africa.
Getty/Caspar Benson
Zimbabwean businessman Frank Buyanga Sadiqi was arrested last week by Interpol South Africa.
The Zimbabwean court cancelled his warrant of arrest on Monday.
On Thursday, Sadiqi's lawyers called for a speedy bail hearing in the Randburg Magistrate's Court.
---
The lawyer representing businessman Frank Buyanga Sadiqi, who was detained by Interpol South Africa in Sandton last week, has called for a speedy bail hearing for his client.
Laurence Hodes SC told the Randburg Magistrate's Court that Sadiqi was entitled to bail.
Hodes added that the warrant Interpol executed to arrest Sadiqi on 10 November had been cancelled in Zimbabwe.
"The South African state is aware of that. We are only awaiting confirmation from the Department of International Relations and Cooperation (Dirco). The matter has attracted local and international news organisations.
"His continued incarceration is unlawful. We have an authentic court order from Zimbabwe, showing the cancellation of his warrant of arrest," Hodes told the court.
Sadiqi was wanted in Zimbabwe on charges of kidnapping and robbery as well as three counts of contempt of court, News24 earlier reported.
READ | Zim businessman says SARS is trying to drive him out of SA after R600m in goods allegedly seized
In a statement, police spokesperson Athlenda Mathe said Sadiqi had allegedly kidnapped his son and brought him to South Africa.
Mathe said:
A warrant of arrest was immediately issued by Zimbabwean authorities, after which Interpol Harare also issued a red notice.
On Thursday, Hodes claimed he handed over documents, including Sadiqi's passport, to the National Prosecuting Authority (NPA). Hodes said Sadiqi owned property in South Africa.
"We have attached his proof of visa permits to our affidavit. These would assist in showing he is not a flight risk and is entitled to bail. The accused is applying to have custody of his child in South Africa.
"There is [a court] order in Zimbabwe that his child is in his custody. The High Court in Johannesburg is determining which parent would be given custody of his 8-year-old son.
"There is no basis to detain him. He was arrested at the address we had submitted. I am ready to proceed with the bail application.
"Should the State decide to proceed with the bail [application], we are ready. If there is no warrant, he should be released," Hodes added.
READ | Hawks, Interpol arrest 2 men in Pretoria for online romance scam, will seek extradition to US
"The chief magistrate in Zimbabwe sent an email to DPP in SA that the warrant has been cancelled. The only document that gives this court jurisdiction to hear the matter is a warrant of arrest.
"Absent to that, there is no basis for his detention. The extradition of a person is done based on the commitment between two states working together. We are dealing here with a person's liberty," Hodes argued.
Prosecutor advocate Rutondo Phungo argued that the State had to authenticate the documents they had received from the defence before the bail application could begin.
Phungo said:
His passport needs to be verified by home affairs. Other documents, including the warrant of arrest, must be verified by relevant local departments. We are not ready to proceed. We know bail is a matter of urgency.
"Those documents were provided today, not on 12 November as was expected. We acknowledged the receipt of the warrant. The court should bear in mind that these matters involve Dirco.
"Dirco will assist in authenticating all documents we have received. The only channel of communication between South Africa and Zimbabwe is through Dirco. Without them giving us instructions, we cannot authenticate their court orders."
Phungo said it was strange that a Zimbabwean court communicated with the defence instead of the NPA.
"They should have sent the documents to our offices requesting us not to proceed with our prosecution. We need to get the authentication and validity of the court order.
"We believe that Zimbabwe should have made means to inform us about the cancellation of the court order. When we receive such, we will decide. We are still proceeding with the extradition process, as our government had requested.
"There are reasons why such matters should go via Dirco and our justice department. We have requested Dirco to communicate with Zimbabwe to expedite the matter. Interpol also assists in obtaining authentic documents. They are communicating with Zimbabwe."
The matter was postponed to 22 November for verification of the Zimbabwean court order and other documents.
---
All the latest from News24Read more
1:06
WATCH | A 'sniper van', signal jammer, drugs: Inside arrest of Israel's 'most wanted fugitive'
2 hours ago
2:58
WATCH | Police arrest Israel's 'most wanted gang leader' and 7 others in Joburg
6 hours ago
6:31
WATCH | Explained: Why Gauteng has experienced water challenges, and what it means for South Africa
22 hours ago
2:04
WATCH | Trash in Tembisa is piling up due to weeks of non-collection
2 days ago
19:00
LISTEN | Karabo Kgoleng in conversation with author Sue Nyathi
2 days ago
2:54
WATCH | ANC Finances: 'We are not rich, but we are surviving' – Mashatile on ANC coffers
3 days ago
0:41
WATCH | 'It's confidential' – Mashatile mum on Ramaphosa's disclosure to the NEC on Phala Phala
3 days ago
1:40
WATCH | Bokgabo Poo's alleged murderer to spend Festive Season in custody
3 days ago
1:53
WATCH | Ramaphosa urges NEC to be frank about mistakes made when taking stock at December conference
4 days ago
1:11
WATCH | Four dead, 29 rescued after devastating Free State rains cause havoc among residents
4 days ago
We live in a world where facts and fiction get blurred
In times of uncertainty you need journalism you can trust. For 14 free days, you can have access to a world of in-depth analyses, investigative journalism, top opinions and a range of features. Journalism strengthens democracy. Invest in the future today. Thereafter you will be billed R75 per month. You can cancel anytime and if you cancel within 14 days you won't be billed.
READ MORE ON:
ZIMBABWEGAUTENGJOHANNESBURGCRIME AND COURTS
You Might Also Like
Paid Content
1/5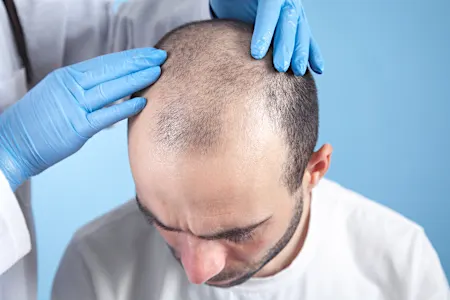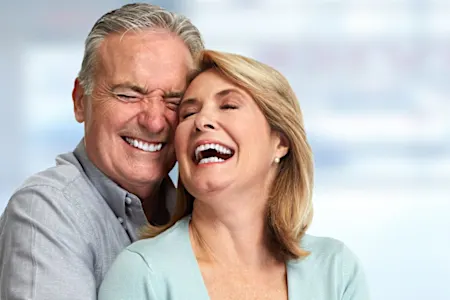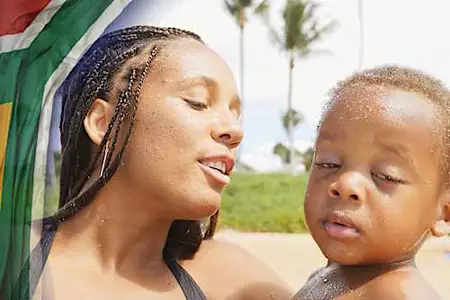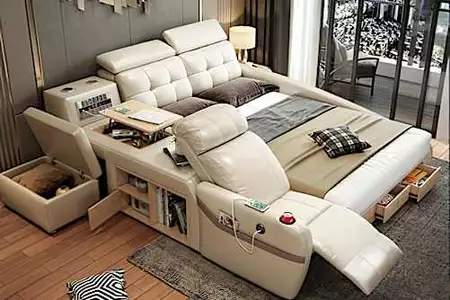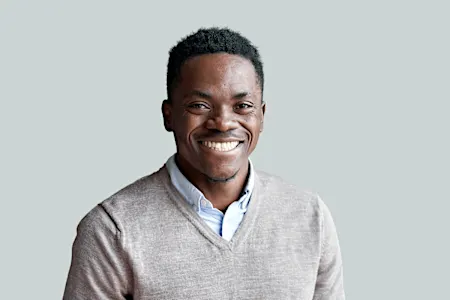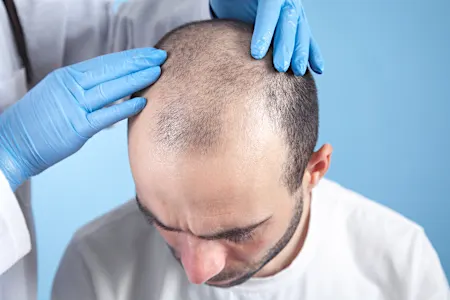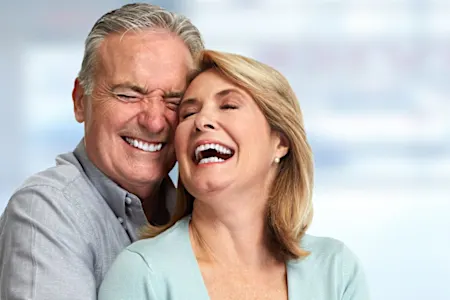 Finally! Life Insurance Up To R5 Mil
MzansiReview
Paid ContentYour cravings deliveredMrDFood ZA
Paid ContentHigh Court Allows Debt Reductions For South Africanswww.consumersave.co.za
Senzo Meyiwa trial: There were no intruders, fight broke out when Longwe Twala arrived – defence lawyer
Paid ContentDo Not Buy Car Insurance Until Your Read ThisMzansiReview
Paid ContentJohannesburg Motorists Born Between 1952 -1996 Receive Welcome NewsBetterMoney
Paid ContentYour IQ Is 140 If You Name 10 Of These Historical FiguresNewsnery
WATCH | Israel's 'most wanted gang leader' arrested in Joburg
Paid ContentJohannesburg: Unsold Cars Are Almost Given AwayCar Clearance | Search Ads
Paid ContentHow Much Will It Cost To Install Home Solar Panels in Johannesburg?Solar Panels | Search ads
Paid ContentJohannesburg: Unsold Fridges So Cheap They're Almost Given AwayLiquidation of Fridges | Search Ads
Before you go, you might be interested inhttps://ecosystem.24.com/
PRESIDENT RAMAPHOSA TO ADDRESS NATIONAL CONFERENCE ON THE CONSTITUTION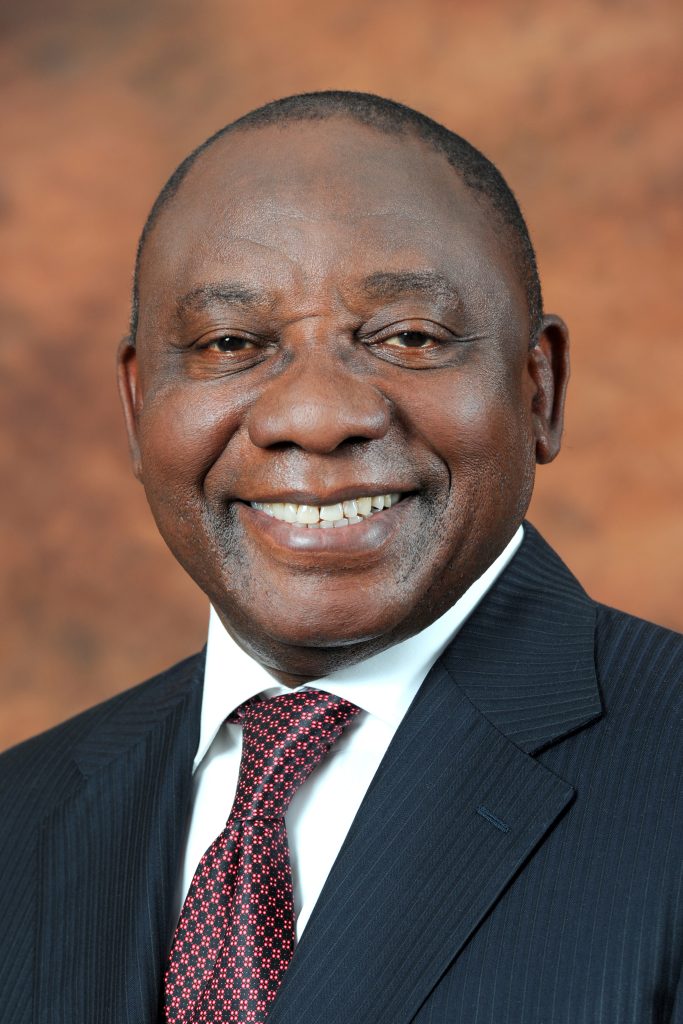 President Cyril Ramaphosa will tomorrow , Wednesday, 22 March 2023, deliver the keynote address at the first day of the three-day National Conference on the Constitution which is titled Reflections And The Road Ahead.
The event will take place at the Gallagher Convention Centre in Midrand, Gauteng, under the theme "Reflections on the Constitution: Rule of law, accountability, social and economic justice".
The conference gives the nation an opportunity to reflect and engage in dialogue on the past 25 years of the Constitution, nation building, gender equality, youth economic empowerment, service delivery and social stability, with the objective of charting a way forward that builds on the gains of democracy.
As a platform for deliberating on continuous, robust debate on the purpose and effectiveness of the Constitution, the National Conference on the Constitution intends to broaden the discourse on the Constitution and encourage members of the public to participate in the conversation on constitutionalism and the state of democracy in the country.
Some of the focus areas in the programme include:
• Transforming and building an independent and resilient judiciary;
• Transforming and growing the economy as a constitutional imperative;
• Progress on land reform: restitution and distribution;
• Governance and electoral reform;
• Effectiveness of constitutional and independent statutory bodies in strengthening
constitutional democracy.
The conference will be attended by prominent figures of South African society including academics, members of legislatures, constitutional and independent statutory bodies, mayors, political parties, youth, students, business leaders, religious leaders, representatives of the legal fraternity, traditional leaders, media and others.
The conference will be held as follows:
Date : 22-24 March 2023
Time : 08h30
Venue: Gallagher Convention Centre, Midrand, Gauteng
WHOSE MINERALS ARE THEY ANYWAY?
COCA COLA V CHINAMASA – WAS IT EXTORTION OR A BRIBE
Here are the facts:
THE COCA COLA COMPANY (TCCC) acquired THE ENTIRE ISSUED SHARE CAPITAL OF CADBURY SCHWEPPES PLC resulting in the control and management of the global Schweppes businesses into TCCC value chains including Schweppes Zimbabwe Limited (SZL), a company incorporated in terms of the laws of Zimbabwe.
Mr. Brian Musekiwa, a Zimbabwean-born professional based in Texas, USA, said: "I had no idea of the SZL matter and its intersection with the SMM Holdings Private Limited (SMM) affair until I joined the Justice Under Rule of Law's (JUROL) corporate heritage and legal literacy campaign powered by the Banking on Africa's Future (BOAF) of which I am a paid up member. I have followed the SZL saga with keen interest not because of the Zimbabwe angle but because TCCC is a global corporate icon and just the idea that this company was party to an extortion and corrupt deal involving the payment of $2.7 million to Chinamasa, Mnangagwa's key 2017 coup ally, is chilling leading any person like me to want to know if there exists any causal link between the complicity of TCCC's alleged corrupt practices and conduct in relation to the affairs of the SZL localization and upgrade program concluded with Africa Resources Limited (ARL), a private company incorporated in terms of the laws of the BRITISH VIRGIN ISLANDS (BVI) and wholly owned by Mr. Mutumwa Mawere, a Zimbabwean born South African naturalized citizen, who Mnangagwa and Chinamasa using Messrs. Edwin Manikai and Afaras Gwaradzimba as surrogates, and the extrajudicial and the unconscionable theft of the control and management of SZL and other juristic entities using an unprecedented draconian and barbaric law called the Reconstruction of State-Indebted Insolvent Companies Act that was authored by Mnangagwa to bridge him to state power."
Mr. Cornwell Mutetwa, a Zimbabwean businesan said: "I naively thought that the reconstruction project was solely premised on the affairs of SMM as a company and not on the person of Mawere and his alleged interests in companies like SZL.
I am pleased that Mr. Mucha Mugore, a member of BOAF-JUROL, inspired by findings in his MBA dissertation research on how public power was abused in expropriating Mawere's relationships with not only SMM but many separate and distinct juristic entities, provoked in a whatsapp group that the record of this sad chapter in the corporate history of Zimbabwe must be corrected preferably in form of a memoir written by Mawere.
I was encouraged and remain so that I have flins myself being part of this noble project that has enabled me to interface with Mr. Mawere who has generously downloaded critical information that hitherto has not been in the public domain. I had no idea that Coca Cola Holdings Netherlands (CCHN) was directly and indirectly involved in the affairs of SZL until I read this:
Having understood that it was the Zimbabwe Competition and Tariffs Commission (TCTC) was weaponized to have jurisdiction beyond its mandate to regulate competition issues to become relevant in prescribing localization matters, I began to understand that under the late Mugabe's watch the governance system was already broken.
My memory was then provoked to appreciate why the former Minister of Indigenization, Hon Kasukuwere, had a hand in the SZL matter and used his public office to cause ZCTC to require as a condition for approving that the control and management of SZL be divested and deprived from TCCC using public power.
It is against this background that the extortion inherent in the extract below from a meeting between SZL's then SA-based legal counsel, an employee of Coca Cola South Africa Pty Limited, a private company incorporated in terms of the laws of SA, can properly be understood:

On the advise of Gwaradzimba whose relationship with SMM was a consequence of a decree and an order issued by Chinamasa with no judicial involvement, CCSA according to Mr. Mokwena, in his capacity as the legal counsel of both SZL and CCSA, was advised by Gwaradzimba and accepted his advise to part with a bribery of $2.7 in million to cause Chinamasa to exercise public power to issue a notice removing SZL from the purported and unlawful and invalid control by Gwaradzimba using the order issued by Chinamasa in relation to SMM affairs only.
It is chilling that Chinamasa used public power to issue a notice dates 26 January 2006 and through his appointee was rewarded with a secret gift of $2.7 million to the prejudice of ARL and its sole shareholder, Mr. Mawere."
Mr. Peter Makoni, an attorney and a member of BOAF-JUROL, said: "I have had the opportunity to read and understand the sequence of events leading to the confiscation of equipment acquired by ARL using the personal agency of Mr. Mawere as set out below:
Having concluded that Chinamasa was unjustly enriched to the tune of $2.7 million based on fraudulent representation that the $2.7 million that ARL, a company whose affairs fell outside the jurisdiction of Zimbabwe and, therefore Chinamasa and his surrogates, in exchange for a government gazette to divest and deprive ARL of the control and management of the upgrade equipment that was conveyed by Petter Trading Pty Limited as ARL's agent, received pocket money to be used for ulterior motives in the amount of $2.7 million from CCSA.
It would please anyone interested in building a future of not only Zimbabwe but Africa that is characterized by the respect of the rule of law to take notice of the documents in the flipbook below:"