President of FIFA defends Qatar as the host of the World Cup despite well-established concerns.
SA NTU News – Zim Desk 20
https://chat.whatsapp.com/HzEluik8nXD1s56l2wKa4w
Fifa president Gianni Infantino accuses West of 'hypocrisy'
Fifa president Gianni Infantino has accused the West of "hypocrisy" in its reporting about Qatar's human rights record on the eve of the World Cup.
In an extraordinary monologue at a news conference in Doha, Infantino spoke for nearly an hour and made a passionate defence of Qatar and the tournament.
The event has been overshadowed by issues in Qatar including deaths of migrant workers and treatment of LGBT people.
Switzerland-born Infantino said that European nations should apologise for acts committed in their own histories, rather than focussing on migrant workers' issues in Qatar.
Infantino opened by saying: "Today I have strong feelings. Today I feel Qatari, I feel Arab, I feel African, I feel gay, I feel disabled, I feel a migrant worker."
Hosts Qatar kick off the tournament against Ecuador at Al Bayt Stadium on Sunday (16:00 GMT).
In February 2021, the Guardian said 6,500 migrant workers from India, Pakistan, Nepal, Bangladesh and Sri Lanka had died in Qatar since it won its World Cup bid.
The number is based on figures provided by the countries' embassies in Qatar.
However, the Qatar government said the total was misleading, because not all the deaths recorded were of people working on World Cup-related projects.
The government said its accident records showed there were 37 deaths among labourers at World Cup stadium construction sites between 2014 and 2020, only three of which were "work-related".
However, the International Labour Organisation (ILO) says this is an underestimate.
Infantino said: "We have been taught many lessons from Europeans and the Western world. I am European. For what we have been doing for 3,000 years around the world, we should be apologising for the next 3,000 years before giving moral lessons.
"If Europe really care about the destiny of these people, they can create legal channels – like Qatar did – where a number of these workers can come to Europe to work. Give them some future, some hope.
"I have difficulties understanding the criticism. We have to invest in helping these people, in education and to give them a better future and more hope. We should all educate ourselves, many things are not perfect but reform and change takes time.
"This one-sided moral lesson is just hypocrisy. I wonder why no-one recognises the progress made here since 2016.
"It is not easy to take the critics of a decision that was made 12 years ago. Qatar is ready, it will be the best World Cup ever.
"I don't have to defend Qatar, they can defend themselves. I defend football. Qatar has made progress and I feel many other things as well.
"Of course I am not Qatari, Arab, African, gay, disabled or a migrant worker. But I feel like them because I know what it means to be discriminated and bullied as a foreigner in a foreign country."
Qatar has been under pressure to build a migrant workers' centre and Infantino announced a "dedicated and permanent office" in Doha, following discussions with the Qatar government and the ILO.
He also said every worker that has an accident "receives compensation by law".
"Depending on the magnitude, it can be several years of salary," he added.
Infantino also said Fifa's Qatar 2022 legacy fund will go into education, signing an agreement that will help 25 million children and women in India.
BBC News
PRESIDENT RAMAPHOSA TO ADDRESS NATIONAL CONFERENCE ON THE CONSTITUTION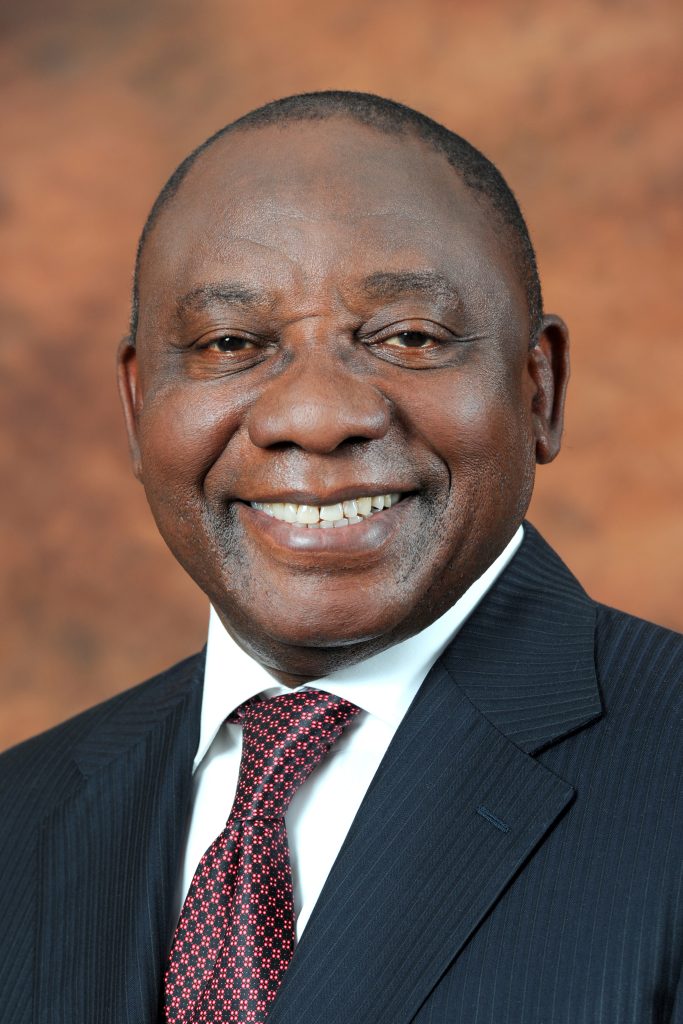 President Cyril Ramaphosa will tomorrow , Wednesday, 22 March 2023, deliver the keynote address at the first day of the three-day National Conference on the Constitution which is titled Reflections And The Road Ahead.
The event will take place at the Gallagher Convention Centre in Midrand, Gauteng, under the theme "Reflections on the Constitution: Rule of law, accountability, social and economic justice".
The conference gives the nation an opportunity to reflect and engage in dialogue on the past 25 years of the Constitution, nation building, gender equality, youth economic empowerment, service delivery and social stability, with the objective of charting a way forward that builds on the gains of democracy.
As a platform for deliberating on continuous, robust debate on the purpose and effectiveness of the Constitution, the National Conference on the Constitution intends to broaden the discourse on the Constitution and encourage members of the public to participate in the conversation on constitutionalism and the state of democracy in the country.
Some of the focus areas in the programme include:
• Transforming and building an independent and resilient judiciary;
• Transforming and growing the economy as a constitutional imperative;
• Progress on land reform: restitution and distribution;
• Governance and electoral reform;
• Effectiveness of constitutional and independent statutory bodies in strengthening
constitutional democracy.
The conference will be attended by prominent figures of South African society including academics, members of legislatures, constitutional and independent statutory bodies, mayors, political parties, youth, students, business leaders, religious leaders, representatives of the legal fraternity, traditional leaders, media and others.
The conference will be held as follows:
Date : 22-24 March 2023
Time : 08h30
Venue: Gallagher Convention Centre, Midrand, Gauteng
WHOSE MINERALS ARE THEY ANYWAY?
COCA COLA V CHINAMASA – WAS IT EXTORTION OR A BRIBE
Here are the facts:
THE COCA COLA COMPANY (TCCC) acquired THE ENTIRE ISSUED SHARE CAPITAL OF CADBURY SCHWEPPES PLC resulting in the control and management of the global Schweppes businesses into TCCC value chains including Schweppes Zimbabwe Limited (SZL), a company incorporated in terms of the laws of Zimbabwe.
Mr. Brian Musekiwa, a Zimbabwean-born professional based in Texas, USA, said: "I had no idea of the SZL matter and its intersection with the SMM Holdings Private Limited (SMM) affair until I joined the Justice Under Rule of Law's (JUROL) corporate heritage and legal literacy campaign powered by the Banking on Africa's Future (BOAF) of which I am a paid up member. I have followed the SZL saga with keen interest not because of the Zimbabwe angle but because TCCC is a global corporate icon and just the idea that this company was party to an extortion and corrupt deal involving the payment of $2.7 million to Chinamasa, Mnangagwa's key 2017 coup ally, is chilling leading any person like me to want to know if there exists any causal link between the complicity of TCCC's alleged corrupt practices and conduct in relation to the affairs of the SZL localization and upgrade program concluded with Africa Resources Limited (ARL), a private company incorporated in terms of the laws of the BRITISH VIRGIN ISLANDS (BVI) and wholly owned by Mr. Mutumwa Mawere, a Zimbabwean born South African naturalized citizen, who Mnangagwa and Chinamasa using Messrs. Edwin Manikai and Afaras Gwaradzimba as surrogates, and the extrajudicial and the unconscionable theft of the control and management of SZL and other juristic entities using an unprecedented draconian and barbaric law called the Reconstruction of State-Indebted Insolvent Companies Act that was authored by Mnangagwa to bridge him to state power."
Mr. Cornwell Mutetwa, a Zimbabwean businesan said: "I naively thought that the reconstruction project was solely premised on the affairs of SMM as a company and not on the person of Mawere and his alleged interests in companies like SZL.
I am pleased that Mr. Mucha Mugore, a member of BOAF-JUROL, inspired by findings in his MBA dissertation research on how public power was abused in expropriating Mawere's relationships with not only SMM but many separate and distinct juristic entities, provoked in a whatsapp group that the record of this sad chapter in the corporate history of Zimbabwe must be corrected preferably in form of a memoir written by Mawere.
I was encouraged and remain so that I have flins myself being part of this noble project that has enabled me to interface with Mr. Mawere who has generously downloaded critical information that hitherto has not been in the public domain. I had no idea that Coca Cola Holdings Netherlands (CCHN) was directly and indirectly involved in the affairs of SZL until I read this:
Having understood that it was the Zimbabwe Competition and Tariffs Commission (TCTC) was weaponized to have jurisdiction beyond its mandate to regulate competition issues to become relevant in prescribing localization matters, I began to understand that under the late Mugabe's watch the governance system was already broken.
My memory was then provoked to appreciate why the former Minister of Indigenization, Hon Kasukuwere, had a hand in the SZL matter and used his public office to cause ZCTC to require as a condition for approving that the control and management of SZL be divested and deprived from TCCC using public power.
It is against this background that the extortion inherent in the extract below from a meeting between SZL's then SA-based legal counsel, an employee of Coca Cola South Africa Pty Limited, a private company incorporated in terms of the laws of SA, can properly be understood:

On the advise of Gwaradzimba whose relationship with SMM was a consequence of a decree and an order issued by Chinamasa with no judicial involvement, CCSA according to Mr. Mokwena, in his capacity as the legal counsel of both SZL and CCSA, was advised by Gwaradzimba and accepted his advise to part with a bribery of $2.7 in million to cause Chinamasa to exercise public power to issue a notice removing SZL from the purported and unlawful and invalid control by Gwaradzimba using the order issued by Chinamasa in relation to SMM affairs only.
It is chilling that Chinamasa used public power to issue a notice dates 26 January 2006 and through his appointee was rewarded with a secret gift of $2.7 million to the prejudice of ARL and its sole shareholder, Mr. Mawere."
Mr. Peter Makoni, an attorney and a member of BOAF-JUROL, said: "I have had the opportunity to read and understand the sequence of events leading to the confiscation of equipment acquired by ARL using the personal agency of Mr. Mawere as set out below:
Having concluded that Chinamasa was unjustly enriched to the tune of $2.7 million based on fraudulent representation that the $2.7 million that ARL, a company whose affairs fell outside the jurisdiction of Zimbabwe and, therefore Chinamasa and his surrogates, in exchange for a government gazette to divest and deprive ARL of the control and management of the upgrade equipment that was conveyed by Petter Trading Pty Limited as ARL's agent, received pocket money to be used for ulterior motives in the amount of $2.7 million from CCSA.
It would please anyone interested in building a future of not only Zimbabwe but Africa that is characterized by the respect of the rule of law to take notice of the documents in the flipbook below:"