THE AFRICA I WANT – THUMBS UP TO MS. JANICE GREAVER, A MEMBER OF BOAF, ON HER APPOINTMENT TO THE INTERIM COMMITTEE OF THE GAUTENG BOXING PROMOTERS ASSOCIATION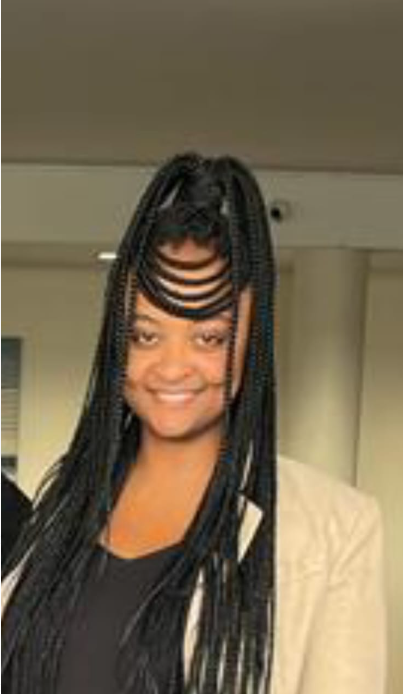 Mr. Frederick Koomson, Director of the Banking on Africa's Future (BOAF) congratulated Ms. Janice Greaver, a member of BOAF, on her appointment on 14 December 2022 to the Interim Committee by the National Executive Committee of the National Professional Boxing Promoters Association following the disbandment by the NEC of the Gauteng Boxing Promoters Association.

He said: "On behalf of BOAF, I wish to congratulate Ms. Greaver on this important appointment as a bridge to the AGM to be held in March 2023 to be part of the interim committee to administer the affairs of a sport in which the marginalization and exclusion of women in professional boxing is a substantial national and international problem and a negation of the constitutional promise of equal participation in all spheres of human endeavor.
Against an uncontested backdrop that male boxers compete in 10 out of 10 possible weight categories, female boxers have gained access to this previously closed realm, discrimination, exclusion and unequal treatment of female athletes and administrators remains a widespread problem in SA professional boxing.
This development should provoke, inspire and ignite interest more women to step forward and up to the plate as administrators of this important sport."
Set out below is a conversation with Ms. Greaver as part of the initiative to promote and celebrate the building of an inclusive Africa that speaks to the Africa I Want as a member of BOAF but also as an African who believes that any ripple that shakes the status quo should be noted, profiled, showcased and celebrated."
[12/18, 5:50 AM] BOAF00012: Good morning Ms. Greaver. Can you briefly explain your association with the Interim Committee as reported in an article published by the Sowetan under the title: "Boxing association hits back at claims of sabotage over botched Mayweather trip?"
[12/18, 6:09 AM] Janice Greaver: Good morning Caroline. I have been appointed as Treasurer of the interim committee.
[12/18, 6:11 AM] BOAF00012: Who appointed you?
[12/18, 6:14 AM] Janice Greaver: I was appointed by the NEC of the National Professional Boxing Promoters Association
[12/18, 6:14 AM] BOAF00012: When was the appointment and what informed the appointment?
[12/18, 6:21 AM] Janice Greaver: The appointment was made on 14 December 2022, following the disbandment by the NEC of the Gauteng Boxing Promoters Association – a structure not recognized in terms of the South African Boxing Act, 2001.
[12/18, 6:22 AM] BOAF00012: Thanks. What is your personal and professional relationship with the sport of boxing and also is this your first relationship with the administration of the sport?
[12/18, 7:16 AM] Janice Greaver: My personal relationship with Boxing began years ago when I stepped into a Boxing gym for the first time, determined to get into the best shape of my life.
Stepping into that Boxing gym changed my life – I was introduced to a version of myself that had been dormant my whole life, a version of myself that woke up at 4am every day to be in the gym, a version of myself that was disciplined beyond what I had ever been before, and a version of myself that lived and breathed Boxing.
Given that I'm a professional in the corporate world, I had no desire to become a boxer myself, but knew I had to get involved in the sport somehow.
I had been involved with Boxing only for fitness, but I gradually got introduced to professional Boxing, where I saw a world of opportunity to get involved in promoting the sport.
I then got licensed as a Boxing Promoter with Boxing South Africa (BSA) and my relationship with boxing graduated from being a purely personal one to a professional one, where my interest now revolves around how
I can best utilize my skills to serve and advance the sport. This appointment as Treasurer of Gauteng's interim structure, which to answer your question is indeed my first administrative role in Boxing, is therefore a very important one because it places me in a position to utilize my most relevant skills to advance the sport of Boxing.
With my background in Investment Banking, my two relevant degrees (finance and law) and my experience as a management consultant, I am very well positioned to add value to the sport and I look forward to doing so.
About BOAF:
Mr. Terry Mhungu asserts that: "Contrary to popular opinion it's the engineers changing the world.."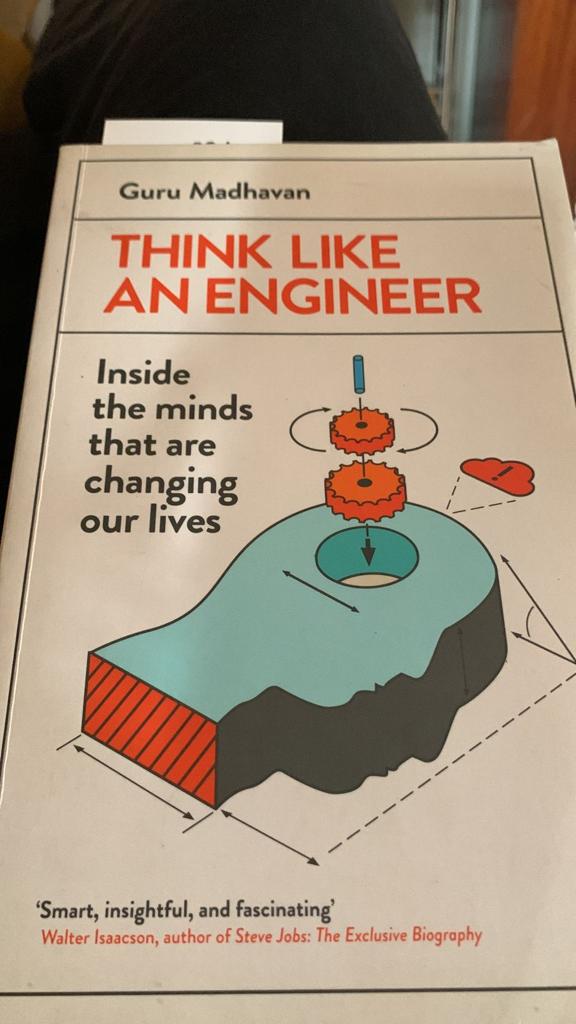 Mr. Terry Mhungu posted the above in a WhatsApp group with the title Business Innovation Club that was created by Dr. Raymond Chamba, asserts that: "Contrary to popular opinion it's the engineers changing the world.." to assert a point of light (POL) that the address of the true genius and the driver of change is the human mind driven by self-interest.
Mr. Frederick Koomson, Director of Public Engagements of the Banking on Africa's Future (BOAF) said: "I applaud people like Terry for generously sharing insights, albeit it, in closed WhatsApp groups and thanks to a member of BOAF, this powerful message can be shared widely on the www.
It is instructive that a mind is like a bank yet cashing out without depositing can be very tricky hence those who choose to cash out hold a better promise because by downloading content that would otherwise be sterile, minds and worldviews can be be provoked, ignited and inspired to think and act out of boxes."
BOAF salutes Ms. Nicole Roos, Nestle's CEO for East and Southern Africa Region
"ABSA fraudulently and audaciously invented a court order and used to prejudice me," said Mr. Roodt, a member of BOAF – 10,000 POL & JUROL campaigns – PART 2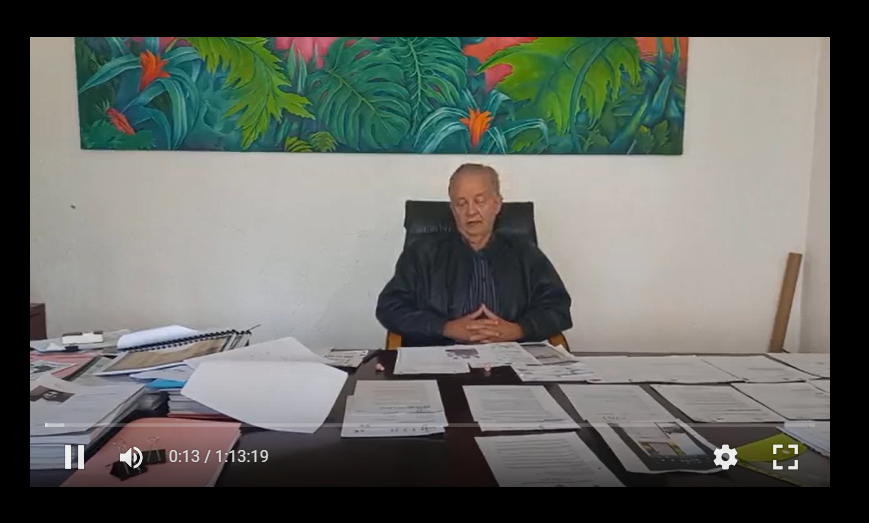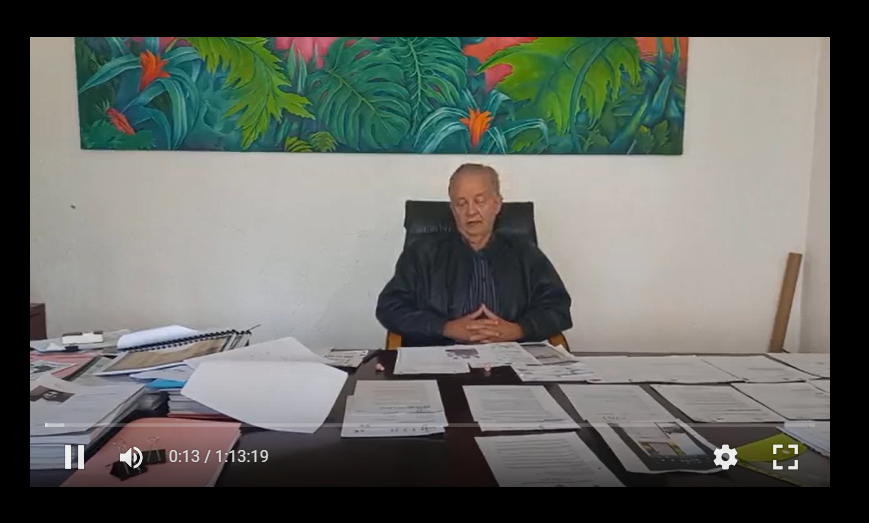 Mr. Johan Roodt, a member of the BOAF – 10,000POL Hall of Famers, asserts that he is not alone or lonely point of light on the role played by ABSA BANK Limited (ABSA), in shaping and defining the kind of constitutional order that believes is characterized by self-help schemes and manufactured processes and outcomes.
In this audio, Part 1, he corrects a frequently reference to his ordeal with ABSA that there was a legal nexus between the bank and the companies that were victims of orders that were created and prosecuted outside the perimeters of due process of the law.
He makes the point that his group of companies were not indebted to ABSA as a matter of fact, yet ABSA sought and obtained court orders that were not part of the court records.
At the material time, he asserts that he was initially shocked that this reality could materialize without the knowledge and involvement of his companies.
"When it sank that this was no movie, I started the lonely journey to establish the facts surrounding the orders that were enforced against his companies.
I then established from the court records that on the day, one or more of the orders were granted, the matter was not even enrolled in court and as such there was no record of proceedings resulting in the granting of the order.
For this to happen, the inescapable conclusion is that banks like ABSA wield enormous power in the justice delivery system.
Mr. Roodt also tells the story of liquidators, who ordinarily should conduct their duties in an independent and impartial manner, taking sides with ABSA.
He also fingers his own attorney, a family friend, as acting in the interests of ABSA.
In the main, in this audio, the point that Mr. Roodt wishes to convey is that the existed no legal causa for ABSA to be involved as a creditor because no creditor to debtor relationship existed to permit the existence and operation of any order of court.
"I am inspired by Mr. Roodt's compelling story and testimonial. I had no idea that a regulated bank like ABSA would be this audacious.
I am looking forward to the building of this circle of 10,000 victims who through story telling on an organized and structured platform, citizens can be angry and do something to ensure that the promise entrenched and enshrined in the constitution can be realized and enforced by each and every one of us.
The sword of Mr. Roodt spares very few in the justice supply value chain and as such this POL should be celebrated and showcased to ensure that frontiers of corruption are reduced," said Mr. Frederick Koomson, a member of JUROL.