FERROALLOYNET TO HOLD 23RD INTERNATIONAL CHROME & NICKEL & STAINLESS STEEL & NEW ENERGY FORUM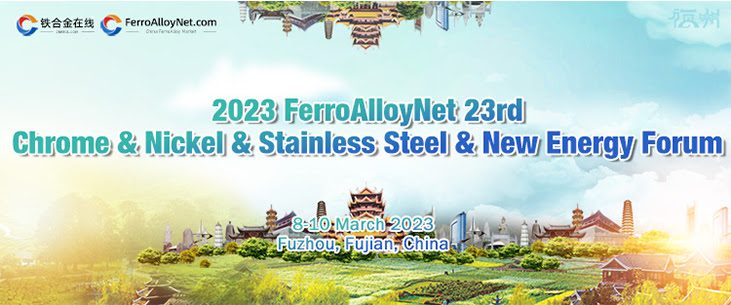 FerroAlloyNet will hold the 23rd edition of the International Chrome & Nickel & Stainless Steel & New Energy Forum from 8 – 10 March 2023 in Fuzhou, Fujian Province, China.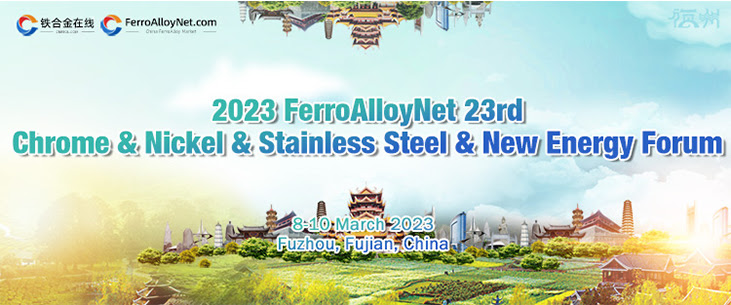 The conference covers chrome ore, nickel ore, ferro-chrome, ferronickel, steel industry and new energy. Actors in the mining value chain i.e. mine owners and traders of chrome ore and nickel ore throughout the world, from countries like South Africa, Turkey Oman, Iran, Albania, Pakistan, Madagascar, Sudan, Philippines, Indonesia, Australia, New Caledonia and many others, will take part in the conference.
Attending the conference, will be well known buyers of various products, Ferroalloy factories, Steel plants, logistics value players, equipment producers. It is expected that more than 300 enterprises will attend this summit, which is ideal for value actors in the value chain to connect, exchange ideas, share insights and do business.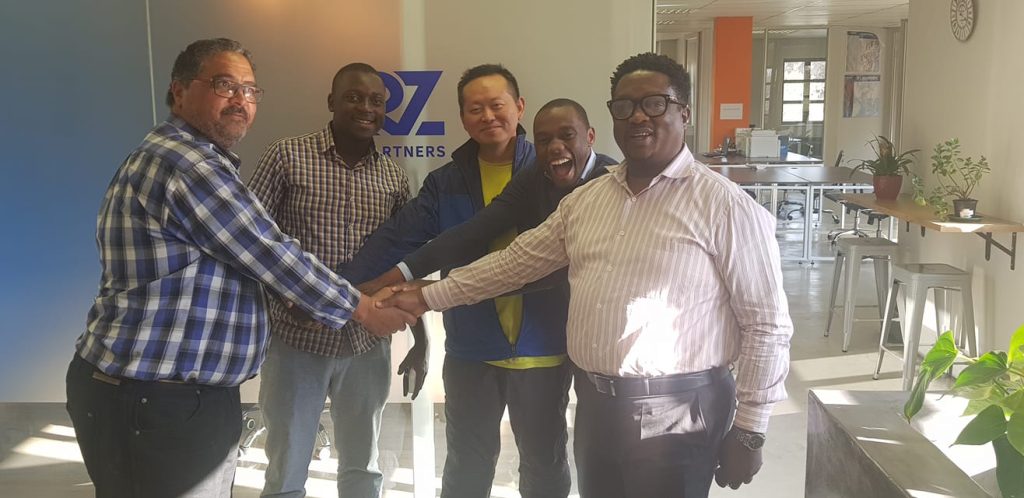 Some of the highlights to expect at the conference include a Pricing Seminar, Factory Meeting, Industry Chain Roundtable and a Representative Enterprise Award Ceremony to recognise and celebrate individuals who have contributed to the growth and development of the chrome, nickel, stainless steel and new energy sectors.
Industry experts will deliver speeches and panel discussions on the market and future trends analysis in depth will be presented at the conference, enabling attendees to accelerate and optimize in delivering value towards global economic development.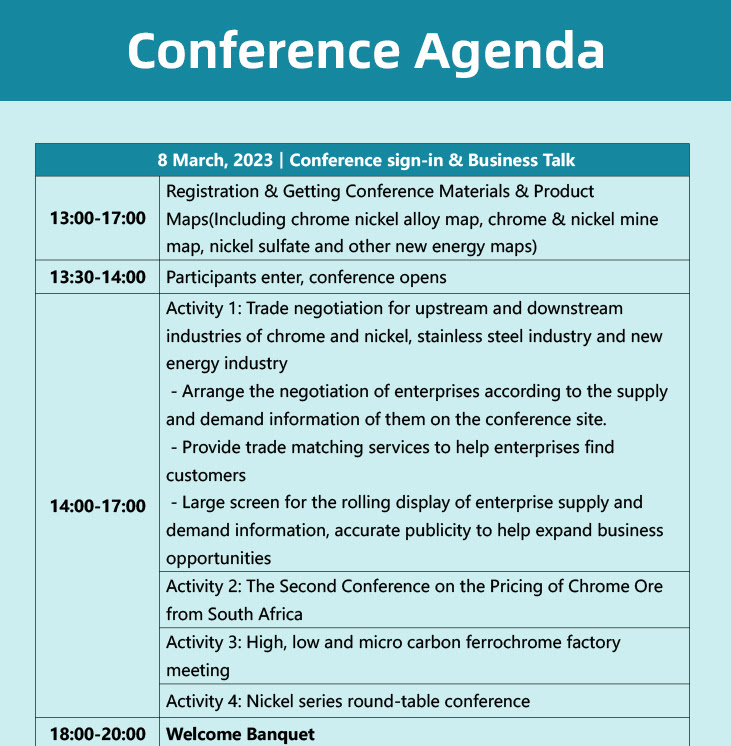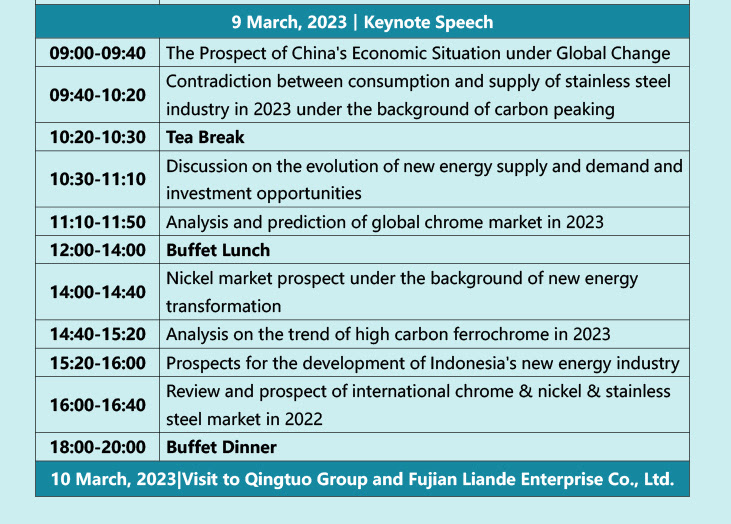 For more details for registration for the conference, you can contact:
Tinashe Mpasiri
WhatsApp +27 78 888 8131
Email: [email protected] or [email protected]

President Cyril Ramaphosa to attend Mining Indaba 2023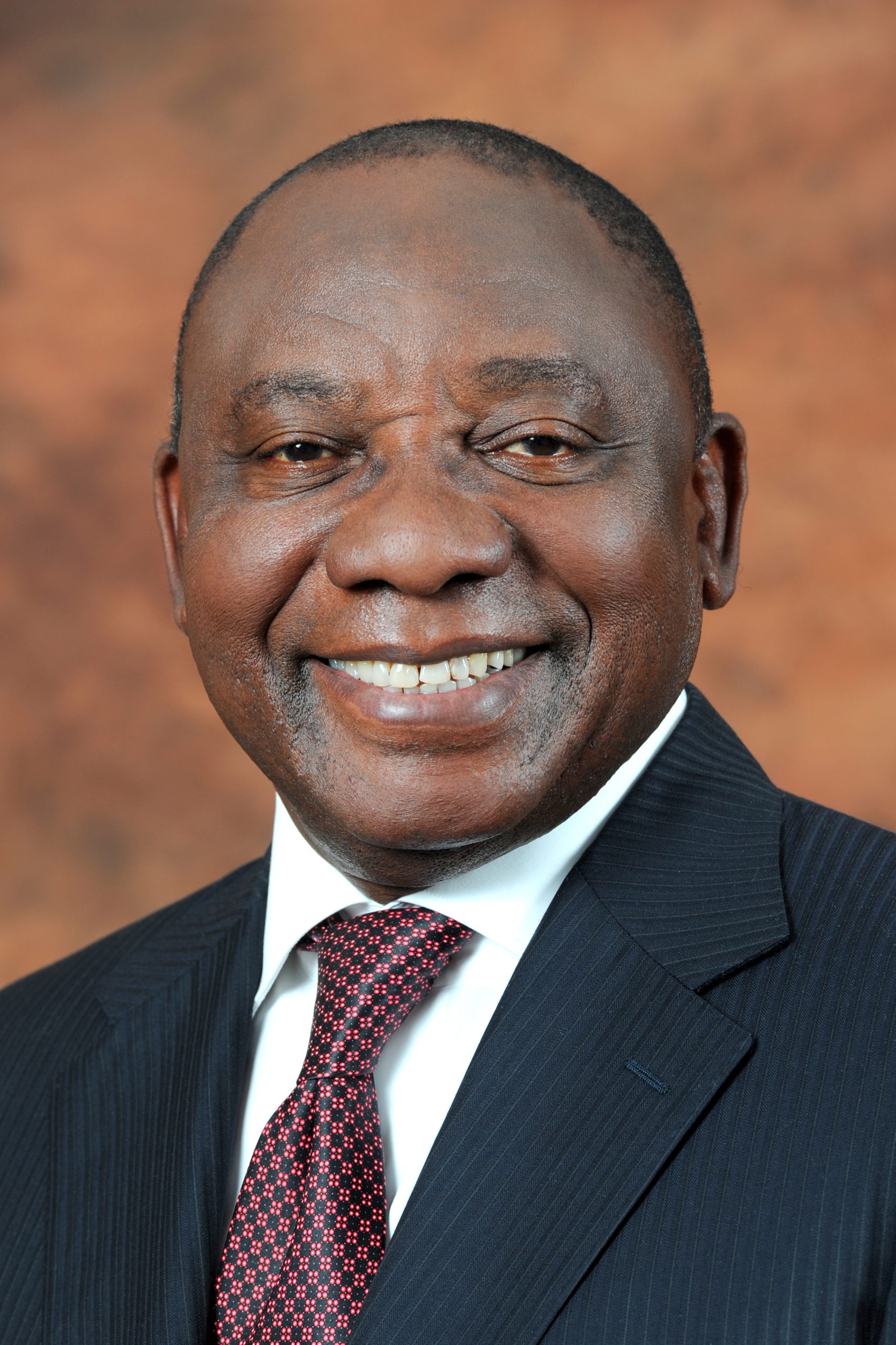 President Cyril Ramaphosa has confirmed his attendance at the Mining Indaba, taking place in Cape Town from 6-9 February 2023. The President will deliver a Keynote Address on Tuesday, 7 February.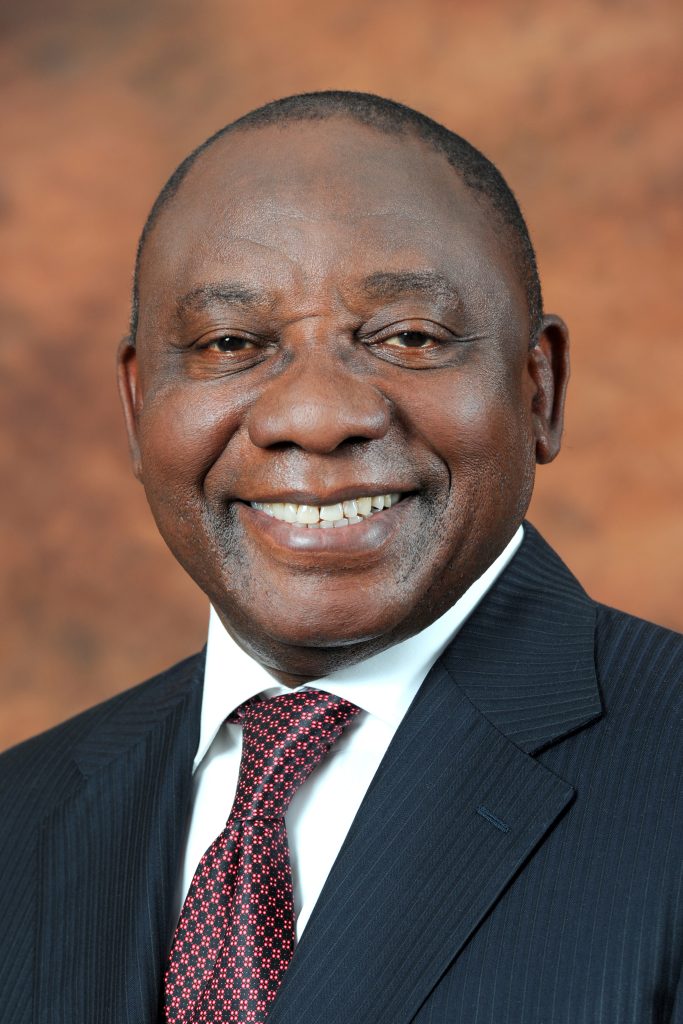 The President will be accompanied by 8 ministers and 3 deputy ministers; Minister of Mineral Resources and Energy, Gwede Mantashe, and his Deputy Dr Nobuhle Nkabane; Minister of Finance, Enoch Godongwana and his Deputy Dr David Masondo; Minister of Trade, Industry and Competition, Ebrahim Patel; Minister in the Presidency, Mondli Gungubele and his Deputy Thembi Siweya; Minister of Agriculture, Land Reform and Rural Development, Thoko Didiza; Minister of Forestry and Fisheries and the Environment, Barbara Creecy; Minister of Higher Education, Science and Technology,  Dr Blade Nzimande and Minister of Human Settlements, Mmamoloko Kubayi.
The President's participation in Investing in African Mining Indaba, where he will address mining industry leaders and investors from all over the world, is expected to put his investment and structural reform agenda forward as key to improving South Africa's standing as a mining investment destination. Critical to this will be the commitment to finding lasting solutions to the power challenges crippling the South African economy and the move to green energy. President Ramaphosa recently unveiled an R1.5 trillion five-year investment plan to bolster the country's just transition to a greener economy.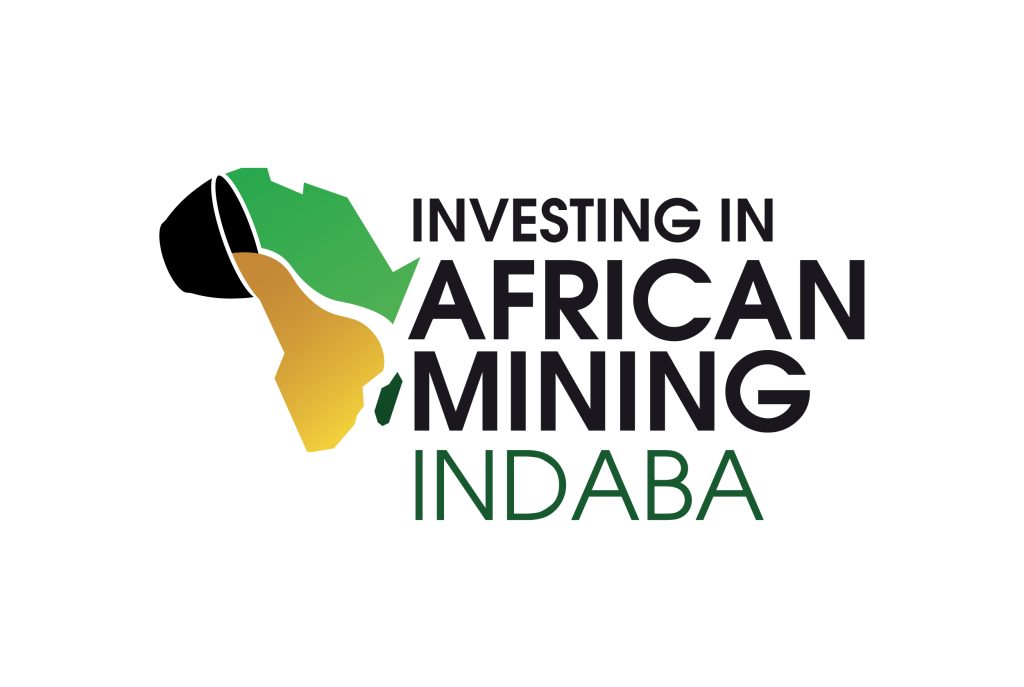 Simon Ford, Portfolio Director for Mining Indaba, praised the high-level participation of government and state officials in the highly anticipated 2023 Mining Indaba, noting that the continent was demonstrating a serious commitment to welcoming investment in mining.