FERROALLOYNET TO HOLD 23RD INTERNATIONAL CHROME & NICKEL & STAINLESS STEEL & NEW ENERGY FORUM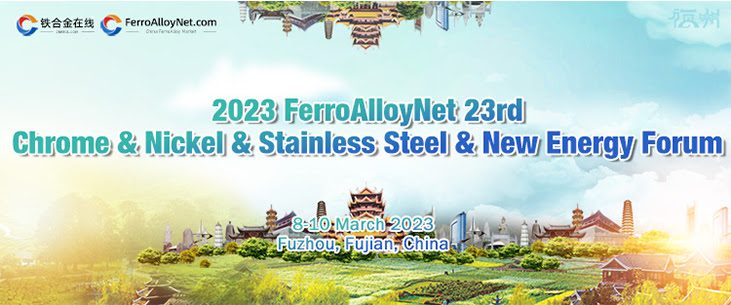 FerroAlloyNet will hold the 23rd edition of the International Chrome & Nickel & Stainless Steel & New Energy Forum from 8 – 10 March 2023 in Fuzhou, Fujian Province, China.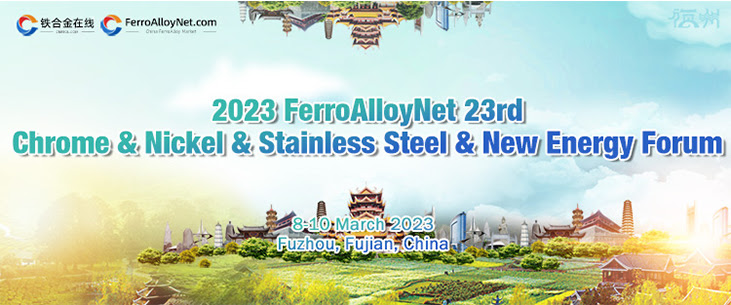 The conference covers chrome ore, nickel ore, ferro-chrome, ferronickel, steel industry and new energy. Actors in the mining value chain i.e. mine owners and traders of chrome ore and nickel ore throughout the world, from countries like South Africa, Turkey Oman, Iran, Albania, Pakistan, Madagascar, Sudan, Philippines, Indonesia, Australia, New Caledonia and many others, will take part in the conference.
Attending the conference, will be well known buyers of various products, Ferroalloy factories, Steel plants, logistics value players, equipment producers. It is expected that more than 300 enterprises will attend this summit, which is ideal for value actors in the value chain to connect, exchange ideas, share insights and do business.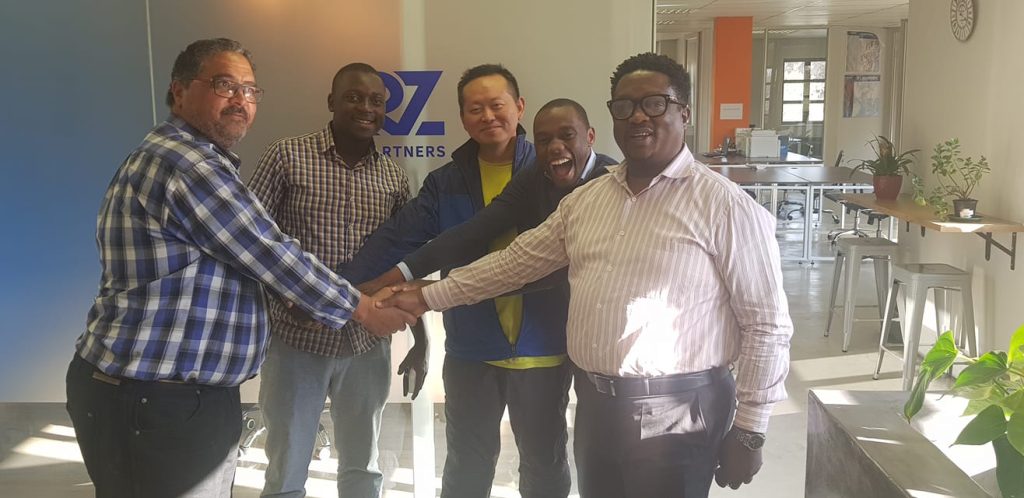 Some of the highlights to expect at the conference include a Pricing Seminar, Factory Meeting, Industry Chain Roundtable and a Representative Enterprise Award Ceremony to recognise and celebrate individuals who have contributed to the growth and development of the chrome, nickel, stainless steel and new energy sectors.
Industry experts will deliver speeches and panel discussions on the market and future trends analysis in depth will be presented at the conference, enabling attendees to accelerate and optimize in delivering value towards global economic development.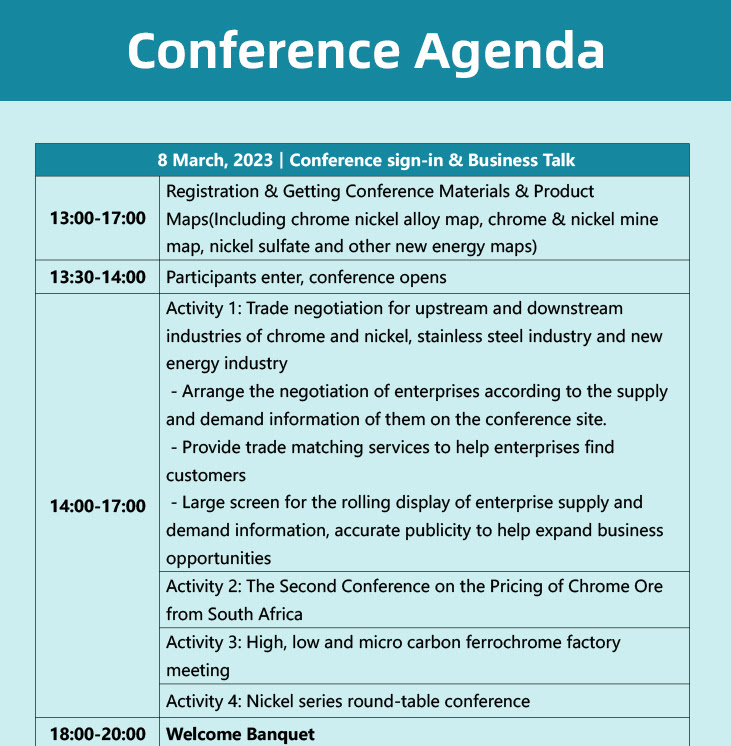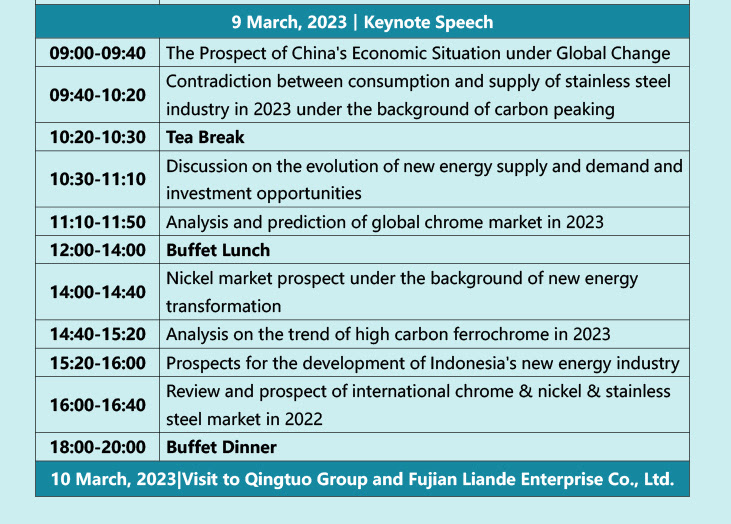 For more details for registration for the conference, you can contact:
Tinashe Mpasiri
WhatsApp +27 78 888 8131
Email: [email protected] or [email protected]