President Cyril Ramaphosa to attend Mining Indaba 2023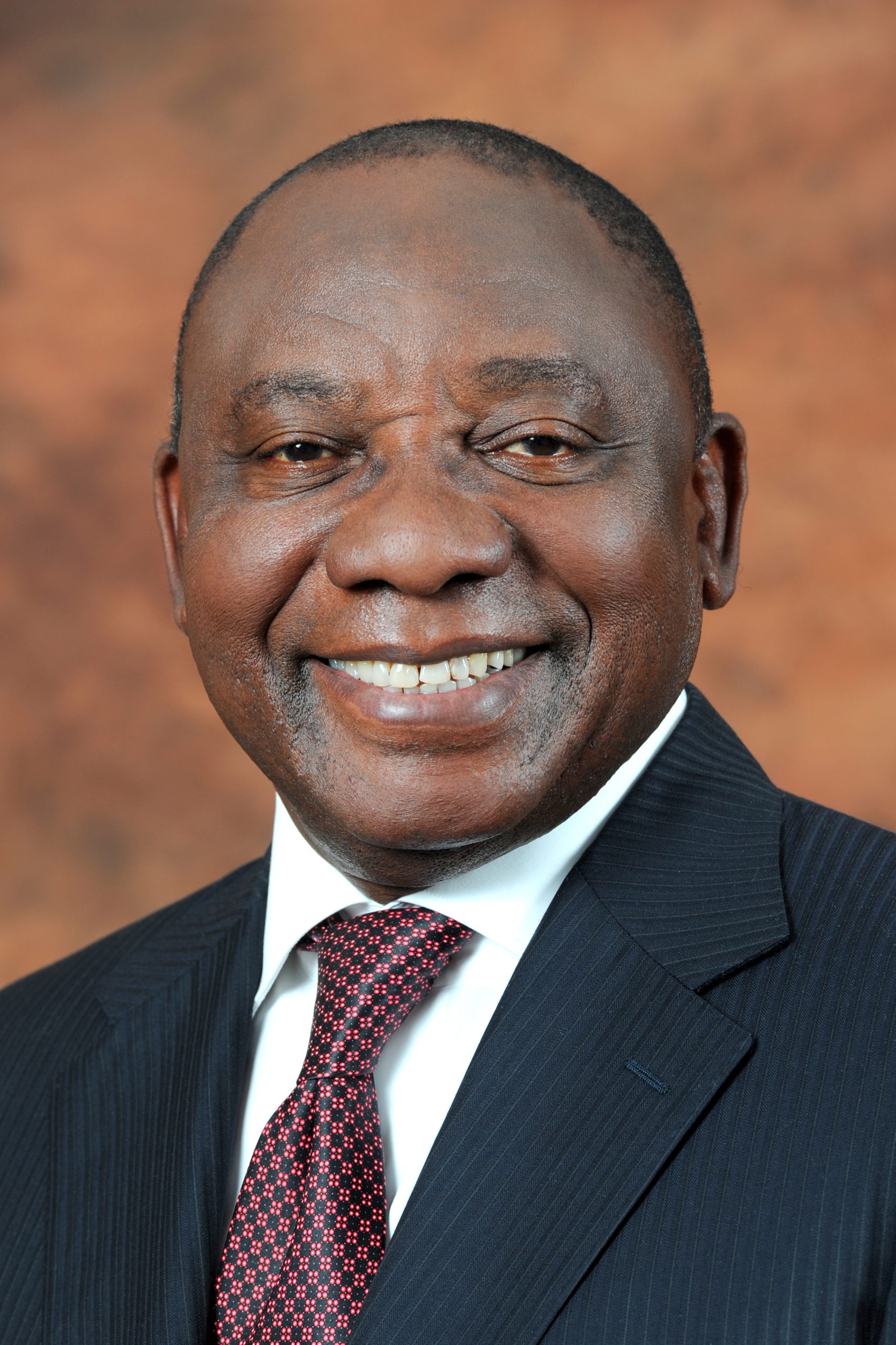 President Cyril Ramaphosa has confirmed his attendance at the Mining Indaba, taking place in Cape Town from 6-9 February 2023. The President will deliver a Keynote Address on Tuesday, 7 February.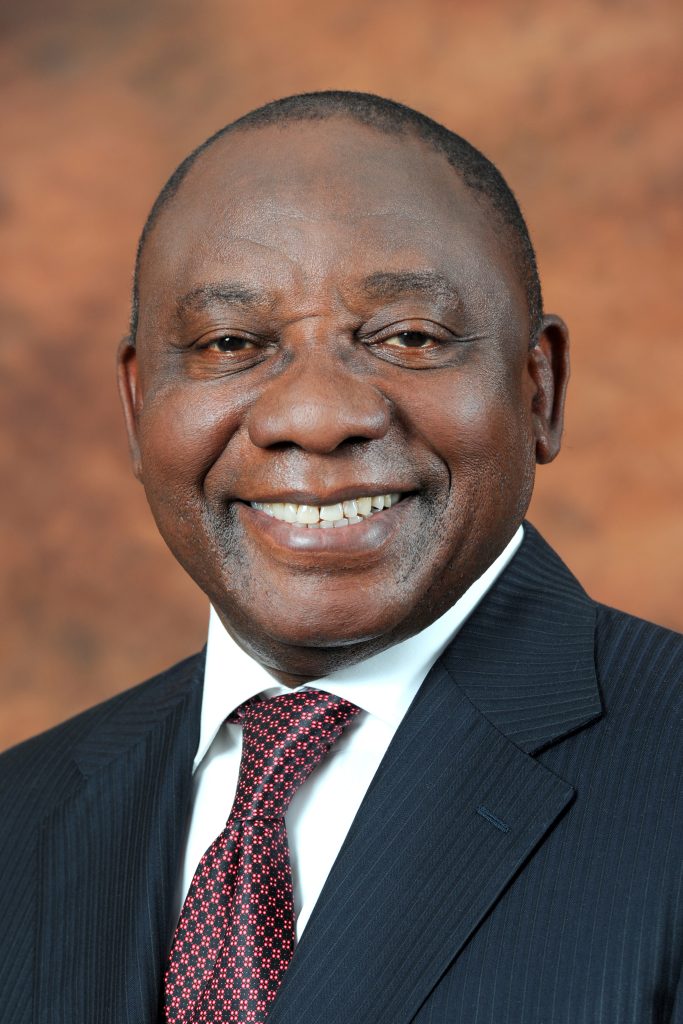 The President will be accompanied by 8 ministers and 3 deputy ministers; Minister of Mineral Resources and Energy, Gwede Mantashe, and his Deputy Dr Nobuhle Nkabane; Minister of Finance, Enoch Godongwana and his Deputy Dr David Masondo; Minister of Trade, Industry and Competition, Ebrahim Patel; Minister in the Presidency, Mondli Gungubele and his Deputy Thembi Siweya; Minister of Agriculture, Land Reform and Rural Development, Thoko Didiza; Minister of Forestry and Fisheries and the Environment, Barbara Creecy; Minister of Higher Education, Science and Technology,  Dr Blade Nzimande and Minister of Human Settlements, Mmamoloko Kubayi.
The President's participation in Investing in African Mining Indaba, where he will address mining industry leaders and investors from all over the world, is expected to put his investment and structural reform agenda forward as key to improving South Africa's standing as a mining investment destination. Critical to this will be the commitment to finding lasting solutions to the power challenges crippling the South African economy and the move to green energy. President Ramaphosa recently unveiled an R1.5 trillion five-year investment plan to bolster the country's just transition to a greener economy.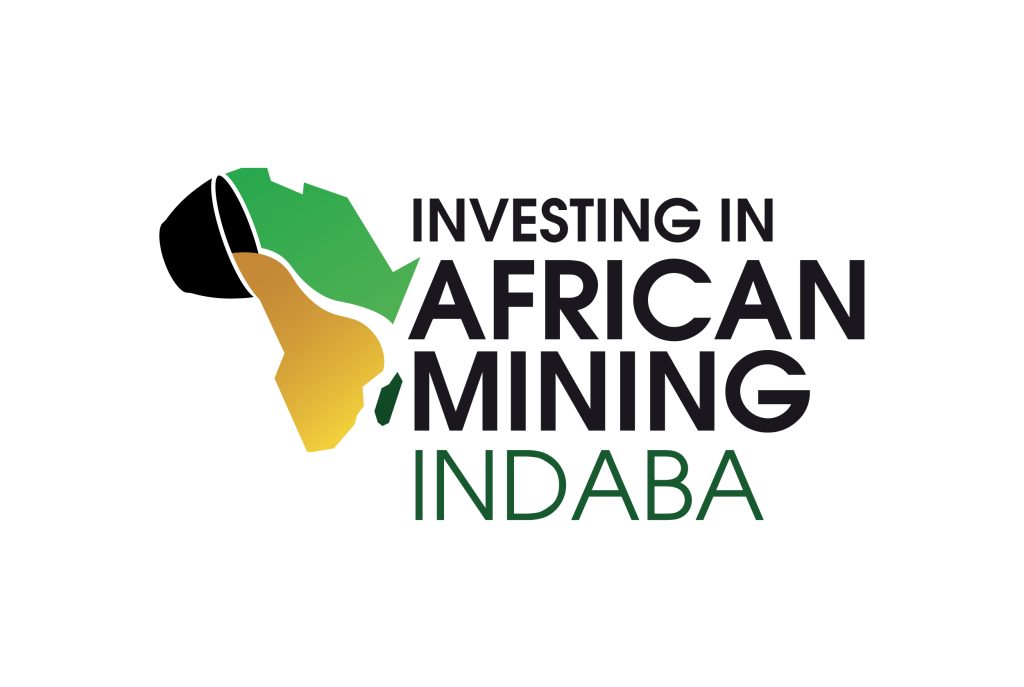 Simon Ford, Portfolio Director for Mining Indaba, praised the high-level participation of government and state officials in the highly anticipated 2023 Mining Indaba, noting that the continent was demonstrating a serious commitment to welcoming investment in mining.
MEMORY CHALLENGE – THE CASE OF SHAVIRAI MAWERE JUNIOR – SO MANY MISSING DOTS IN NARRATIVES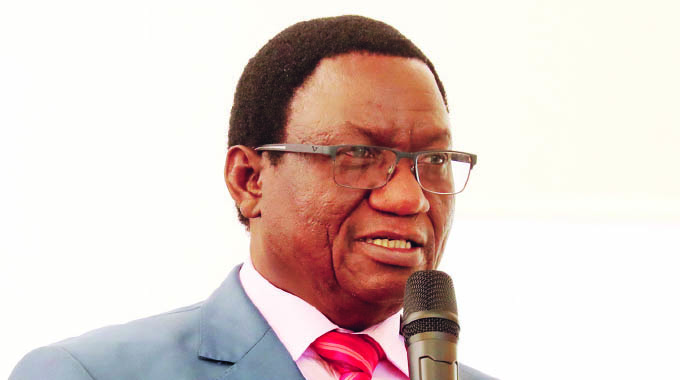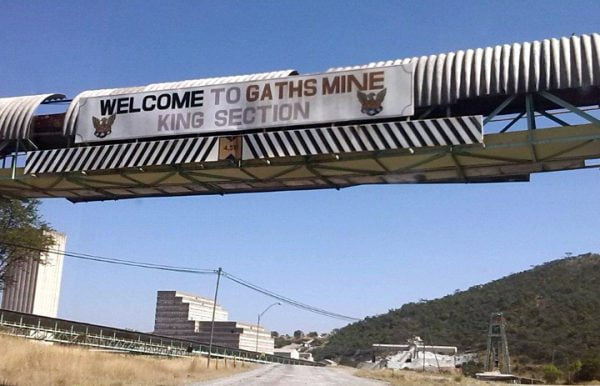 [7:57 am, 30/01/2023] mdmawere1: Morning
[8:05 am, 30/01/2023] Shavi: Good morning
[8:09 am, 30/01/2023] mdmawere1: Did you follow my chat with Collets?
[8:12 am, 30/01/2023] Shavi: Yes
[8:12 am, 30/01/2023] mdmawere1: Is it interesting to you?
[8:14 am, 30/01/2023] Shavi: The chat was interesting
[8:15 am, 30/01/2023] mdmawere1: What are the key points that you think are important to you?
[8:17 am, 30/01/2023] Shavi: You do not need the consent of anyone to tell a story whose information is in the public domain
[8:18 am, 30/01/2023] mdmawere1: I thought that she made the point that no story about me should be done without my consent and I should be careful of people trying to use my name.
[8:22 am, 30/01/2023] Shavi: I believe thats too great a limit on freedom of expression. I think if the writer of the story simply wants answers to certain questions he/she can ask you not necessarily that you must consent
[8:24 am, 30/01/2023] mdmawere1: This is what I thought. Like you, did you manage to chat with Deputy Minister Paradza?
[8:26 am, 30/01/2023] Shavi: I dindnt have a chat with him.
[8:28 am, 30/01/2023] mdmawere1: [11/6/2021, 7:29 AM] Shavi: The Fingaz one?
[11/6/2021, 7:29 AM] mdmawere1: Yes
[11/6/2021, 7:30 AM] Shavi: Kindness Paradza
[11/6/2021, 7:30 AM] mdmawere1: Do you know what his role is now?
[11/6/2021, 7:30 AM] Shavi: No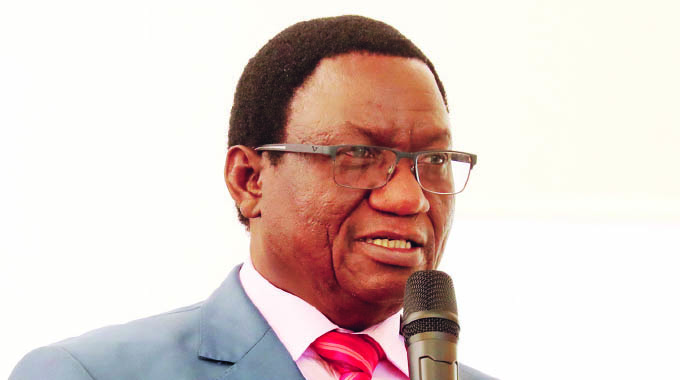 [11/6/2021, 7:31 AM] mdmawere1: Born Kindness Paradza
Nationality Zimbabwe
Occupation
Member of Parliament: Nemakonde
Employer Government of Zimbabwe
Organization Ministry of Information, Publicity and Broadcasting Services
Political party Zimbabwe African National Union Patriotic Front
[11/6/2021, 7:32 AM] Shavi: He is now a deputy minister
[11/6/2021, 7:33 AM] mdmawere1: Have you finished your studies?
[11/6/2021, 7:33 AM] Shavi: Yes
[11/6/2021, 7:33 AM] mdmawere1: And now you are a lawyer?
[11/6/2021, 7:46 AM] Shavi: A lawyer yes but not yet a legal practitioner
[11/6/2021, 7:48 AM] mdmawere1: What caused you to share the Fin Gaz article?
[11/6/2021, 7:48 AM] Shavi: Desire to share facts
[11/6/2021, 7:50 AM] mdmawere1: Did anyone ask you for the facts or you were following on social media?
[11/6/2021, 7:50 AM] mdmawere1: Why do you think your father kept the article?
[11/6/2021, 9:06 AM] mdmawere1: https://twitter.com/tazgomo/status/1456880073152372738?t=3uRKij9EvcFNx87OiJgCJQ&s=09
[11/6/2021, 10:46 AM] Shavi: I was following on social media
[11/6/2021, 10:46 AM] Shavi: Probably to preserve history
[11/6/2021, 10:47 AM] mdmawere1: Why not be the change by writing to Paradza and ask him to confirm if he wrote the story and why he did not include the ZANU-PF angle?
[11/6/2021, 10:48 AM] mdmawere1: Why preserve history and not use its facts to build a better society?
[11/6/2021, 10:52 AM] Shavi: Do you have his contacts
[11/6/2021, 10:52 AM] mdmawere1: Do you need help with a draft?
[11/6/2021, 10:53 AM] Shavi: Yes
[11/6/2021, 10:55 AM] Shavi: If its preserved only then can it be used to build
[11/6/2021, 11:05 AM] mdmawere1: Dear Hon Paradza,
My name is Shavirai Mawere, the son of the late Lewis Mawere, the bother of Mr. Mutumwa Mawere.
I have been following the endless debates regarding the facts surrounding the acquisition and financing of SMM.
I have just completed my LL B degree at the University of Zimbabwe.
Although I was not born at the time, the story is fascinating and I was intrigued that a person like Dr. Magaisa, who I look up as a legal scholar would conclude that the acquisition was tainted with corruption.
I followed the heated thread between Mr. Chin'ono and Mr. Mawere on this issue that resulted in the former boldly asserting that at the time of acquisition of SMM, Mr. Mawere was a card carrying member of ZANU-PF.
When I was going through my late father I stumpled upon this informative article that was written by you.
I would like for my interest and perhaps for public interest to confirm the following:
1. Was Mr. Mawere ever a member of ZANU-PF to the best of your knowledge?
2. Was any government guarantee involved in relation to the acquisition of SMM?
3. Was the party, ZANU-PF, involved directly and/or indirectly in the acquisition and financing of the acquisition?
I trust that you will find the above in order and in the national interest to allow us to know better from our history.
I believe that my father kept the original copy so that the next generation like me may know this important story from the people like you who witnessed and wrote about it.
Regards,
[11/6/2021, 4:42 PM] Shavi: I have spoken with Mr Paradza and he has responded
[8:33 am, 30/01/2023] Shavi: Sorry. Thought you meant recently
[8:34 am, 30/01/2023] mdmawere1: So you did communicate with him?
[8:34 am, 30/01/2023] mdmawere1: Do you think Colleta knows?
IDC's Tshepo Ramodibe Cornered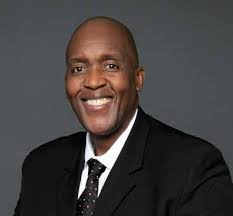 In a remarkable development, IDC's spokesperson, Mr. Tshepo Ramodibe, who was quoted in an article published by the Sunday World in relation to a judgement granted by Judge Motsamai Makume on 23 March 2022, in which he confirmed that, it was the IDC, a public institution, that had initiated the the litigation.
In a new twist, when Ramodibe was confronted to provide evidence that the litigation was authorized by the IDC and the use of public funds was justified, he threatened this publication, was evasive, abusive, refused and failed to provide the basis of the authority relied upon to prosecute the claim.
A dispute was registered as to whether a presiding judge could discuss a rescinding application without dealing with the challenge of IDC, Plaintiff's authority to litigate in the case 13276/14.
The suit was instituted by IDC in the high court of South Africa South Gauteng Local Division. In relation to this challenge on authority, it would appear it has taken IDC eight years to furnish the resolution binding this public institution to this litigation.
Mr. Peter Smith said, "what is puzzling about this matter is that IDC commented about a judgement in which Mr. Tshepo Ramodibe could not supply the impugned resolution. This raises a question of how public funds can be used for litigating a matter without the public institution, obeying the law. Rule 7 (seven) is a rule of court that provides for a litigant to challenge authority and therefore place a bar or any next step be taken prior to a court of law granting leave or being satisfied that the challenging authority does exist. Having looked at the record of exchanges between the reporters of IniAfrica.com with Mr. Tshepo Ramodibe, the inescapable conclusion is that IDC and its attorneys Werksmans, clearly have no obligation to observe the law and rules of court because after seven years, IDC has failed, refused and neglected to play its part in complying with this requirement."
Ms. Lara Geach said, she found the exchange between Mr. Tshepo Ramodibe and Mr. Peter Smith not only interesting, but thought provoking if not classic and below is the said exchange:
Tshepo Ramodibe
Mon, 4 Apr, 17:47 (20 hours ago)
to [email protected], me, [email protected], [email protected], [email protected], [email protected], [email protected], Media, Chimwemwe, Tebatso
---
Mr Smith,

Please note that I have no concerns about the call made which was intended to get clarity on what was unclear in the emailed responses. All that is on record is a summation of the court ruling that confirmed the ruling court against the applicant.

The media is well aware of the matter and related court rulings. I suggest that any further enquiries in this regard be directed to appropriate legal platforms. The Judge and court that made the ruling is best placed to address any queries you may have.

I take confidence in the responses furnished by the IDC, as a public institution. Our Legal team and attorneys in the matter will guide any further interactions with your publication.

Regards,
Tshepo


Tshepo Ramodibe

[email protected]

011 269 3106Head: Corporate Affairswww.idc.co.za0829910851Corporate Affairs




—–Original Message—–
From:

[email protected]

<

[email protected]

>
Sent: Monday, 04 April 2022 17:17
To: Tinashe Mpasiri <

[email protected]

>
Cc: Tshepo Ramodibe <

[email protected]

>;

[email protected]

;

[email protected]

;

[email protected]

;

[email protected]

;

[email protected]

; Media <

[email protected]

>; Chimwemwe Mwanza <

[email protected]

>; Tebatso Mokgoro <

[email protected]

>
Subject: Re: [External Sender] Re: IDC V MAWERE & OTHERS

Dear Mr. Ramodibe,

Good afternoon,

I have been briefed by Mr. Mpasiri and I have listened to the audio of the conversation.
I am astonished that you refused to provide the required information for us to complete our work in the public interest.
Your comments are in the public domain about a judgment on a dispute that the IDC is being called upon to provide as required by the Constitution.
I need not remind you of the provisions of PAIA that provide for the open and unfettered disclosure of information in your possession when requested to provide it.
I need not remind you that s9(a) of PAIA gives effect to our constitutional right to access any information held by the State subject to the limitation in terms of s(9)(b)(i)(ii).
I am sure you will agree that s9(d) provides for the establishment and mandatory mechanisms or procedures to effect our right to access the requested information in a manner that enables our media platform to obtain access to records of a public body like the UDC swiftly, inexpensively and effortlessly as reasonably possible.
As you correctly stated, the judgment is in the public domain and such
s9(e) is instructive in that the requested information is beneficial to promote transparency, accountability, and effective government of public institutions by including but not limited to empowering the public and raising literacy on civics so that victims of injustice can exercise their rights in relation to public bodies like the IDC.
You will not doubt appreciate that our staff as citizens are under pressure to interpret the import of the judgment especially when regard is had to the fact that IDC does not advance credit to the retail public especially persons of foreign nationality.
We are at pains to understand the relationship between the IDC and the person of Mr. Mawere.
We also need to understand the functions and operation of IDC, especially with regard to the burning issue of authority so that the public can effectively scrutinize, and participate in, decision-making by public bodies like the IDC that affect their rights.
One of the questions that have been raised is whether persons of Zimbabwean heritage who are not eligible for BEE status can borrow from the IDC. This question is of significance because we have 28-year-old South Africans who were born in South Africa and are desirous of accessing credit facilities from development finance institutions.
Your tone in the conversation with Mr. Mpasiri was not only condescending but arrogance as if to suggest that a judgment granted in IDC's favor should only be subjected to scrutiny in the courts when you were at liberty commending on the same.
I find it strange that when provided with the information regarding why Mr. Mawere could not have attended two hearings at the same time, you chose to attack Mr. Mpasiri's bona fides and effectively the integrity of our platform.
I am writing this letter if you know where we are coming from as we believe in using the media to promote a culture of accountability and transparency.
I am still not sure why you called Mr. Mpasiri rather than respond to the questions that are critical for any reasonable person to establish whether the impugned judgment was tainted by fraud or not.
I have attached a letter addressed to Dr. Sanangaura dated 1 March 2021 seeking the same information that we sought from you today. Surely, logic dictates that it would not take more than a year for you to answer a simple question on behalf of a public body whether the IDC had authority to institute proceedings that relate to the Makume J judgment or not.

I look forward to your urgent response.