BOAF LEGAL LITERACY – MR. TANHIRA PETER MAKONI UNDER THE SPOTLIGHT – THE AFRICA I WANT
"The causal link between prosperity and the rule of law protection and protection may appear elusive but is real," boldly asserts Mr. Tanhira Peter Makoni, a lawyer and BOAF and the Justice Under Rule of Law (JUROL) initiatives aimed at reshaping the character and personality of the Africa characterized by the supremacy of the constitution as a founding value.
Mr. Makoni is based in Port Elizabeth, South Africa, and is one of the 10,000 Points of Light (POL) as a shinning star in raising awareness that absent the rule of law, the relationship between the triple challenges of poverty, unemployment and inequality, and the majority of Africans will continue unabated.
"I joined BOAF as a paid-up member simply because I believe that if I fail to step up to the plate where ideas, knowledge, insights and experiences are openly shared in the hope that citizens are provoked, inspired and ignited to fulfill the obligations to promote, protect, and uphold the rule of law by holding public office bearers to account for the exercise of public power, there would be no one left to blame for the outcome of corruption that is inevitable and predictable," says Mr. Makoni.
"The rule of law doesn't self-create and self-protect, the duty of care is imposed on every person including juristic persons.
I have followed with interest over the years how political thugerism has happened in Zimbabwe, the country of my birth.
When I was growing up and my decision to be a lawyer was inspired by lawyers like Selby Hwacha, Canaan Dube and Edwin Manikai, the founders of DMH Attorneys, one the leading law firms in Zimbabwe.
I was also inspired that a businessman like Mr. Mutumwa Mawere was a critical POL in giving life to the idea of this law firm life and support.
As a member of BOAF LEGAL LITERACY initiative, I was shocked to learn and confirm in court documents that the firm that Mawere helped to give life to was and is playing a key role in the project represents the most diabolocal and satanic attack on the rule of law.
It is not in dispute that without the involvement of the courts, Chinamasa, one of the Mugabe removal architects with the legal advice provided by Manikai, issued a reconstruction order in relation to all companies deemed to be under the control and influence of Mawere resulting in all the 26 legal entities employing 20,000 people being control and managed by an Administrator, a former war veteran and Chartered Accountant, Afaras Gwaradzimba, who used yo do books for some of the SMM-linked companies after leaving KPMG where he was a Partner in charge of SMM affairs.
I have had an opportunity under BOAF literacy program to read and fully acquaint myself with the facts and circumstances in which a law was invented using state of emergency powers reserved for emergency situations solely for the purpose of divesting and depriving Mawere-linked companies of the protection of the law and to benefit from the protection to prevent public power from being used to substitute shareholder right and freedom to appoint and dismiss directors who in terms of the Companies Act, a law of general application, for Chinamasa, in his capacity as Minister of Justice, who then dismissed the lawful directors of the targeted companies with no regard to the provisions of the Constitution and the Companies Act on the basis that the companies were determined solely by him to have been state-indebted and insolvent with no involvement of the courts and parliament.
What has outraged me and would outrage anyone clothed with common sense, logic and reason is the affair of Mawere's personal house that has been reported in the media and is a subject of a criminal complaint lodged with the Zimbabwe Anti-Corruption Commission in March 2021.
A docket apparently was opened and investigations were done resulting in the matter being referred to the NPA on the basis that SMM under Gwaradzimba's control, although there existed no lawful authority, to permit this creature to have any nexus with the house, was exempt from being held to account for the corrupt and unconstitutional hijack of the house for 17 solid years.
It is chilling that when Gwaradzimba was contacted by Mawere directly via whatsapp this is what he had to say:
"[3/9/2021, 4:20 PM] mdmawere1: Good afternoon. It is Mutumwa Mawere. Please urgently advise on whether you have any information about my house in Mount Pleasant.
[3/9/2021, 4:24 PM] Gwaradzimba: It's great hearing from you Sekuru. I do not have information, but I will immediately find out and advise.
[3/9/2021, 4:27 PM] mdmawere1: Thanks and much appreciated.
[3/9/2021, 4:28 PM] mdmawere1: It looks like someone is staying there.
[3/9/2021, 4:33 PM] Gwaradzimba: Afternoon once more. I have established that the house has always been leased out. SMM are paying the rates and receiving the rentals. However, SMM does not have the title deeds, neither do they know as to who the house is registered under. That's the information I have right now.
[3/9/2021, 4:34 PM] mdmawere1: Thanks. I have the title deeds.
[3/9/2021, 4:35 PM] mdmawere1: It is registered under my name. Thanks.
[3/9/2021, 4:35 PM] Gwaradzimba: And they're in your name?
[3/9/2021, 4:35 PM] mdmawere1: Yes.
[3/9/2021, 4:36 PM] Gwaradzimba: Then I have told the management that, in that case, the rentals less the rates must be for your benefit.
[3/9/2021, 4:37 PM] mdmawere1: Thanks. Much appreciated. You can get the records from your end. You may recall that ZRP – Mangoma filed an affidavit to this end in the specification matter regarding the house.
[3/9/2021, 4:41 PM] Gwaradzimba: I don't have to check anything, but will take your word for what it's worth. I will instruct SMM to separate all the rent; put it in a Trust account; and charge rates, any maintenance and management fees, and the net will be for your account.
[3/9/2021, 4:43 PM] mdmawere1: I have someone who needs to use the house. It would help to know the accrued rentals.
[3/9/2021, 4:49 PM] Gwaradzimba: That's in order, but, obviously, the current tenant would need to be given at least three (3) months notice to look for alternative accommodation.
[3/9/2021, 4:50 PM] Gwaradzimba: Good afternoon. I am advised by Mr. Mutumwa Mawere himself, that he holds the title deeds for the Mt. Pleasant house, and the Deeds are in his name. I will ask him to send me a copy of the deeds.
I there kind ask that you create a Trust Account under SMM, transfer all the rentals that have been received from the lease of the house, into that Trust Account and then charge against the account, all expenses paid by SMM in respect of the house, including management fees payable in accordance with the Estate Agents Act.
Tell me once all this will have been done.
[3/9/2021, 4:51 PM] mdmawere1: Thanks. Much appreciated. Can I request him to get in touch with you to coordinate?
[3/9/2021, 4:51 PM] Gwaradzimba: This is what I have said to SMM management.
[3/9/2021, 4:51 PM] mdmawere1: All in order.
[3/9/2021, 4:52 PM] mdmawere1: Thanks. Much appreciated. Will do.
[3/9/2021, 4:52 PM] Gwaradzimba: No problem at all. I consider it that you will be directly managing the property in this case?
[3/9/2021, 4:53 PM] mdmawere1: We can see what makes more sense. I have no idea what the real situation is.
[3/9/2021, 4:56 PM] Gwaradzimba: That's in order. I will advise of the balance after hearing from SMM management.
[3/9/2021, 4:59 PM] mdmawere1: Great. Much appreciated.
[3/9/2021, 5:03 PM] Gwaradzimba: Ndizvoi VaSekuru, it will be done."
After reading the above, if one does not get angry with the attitude of a person who is a CA and a public office holder, then the end of civilization and professionalism is near.
The fact that he is an Administrator of assets involving the rights and freedoms of his purported uncle directly send a red flag that public power was used to settle private or family disputes.
If Chinamasa knowingly made the appointment of muzukuru to administer a corrupt scheme using public power, then Chinamasa's conduct must be tested in relation to this unconscionable precedent.
The conduct of Gwaradzimba in accepting the mandate and shockingly prosecuting it without the ire of the body that regulates the CA profession speaks volumes on the broken system that is operating in Zimbabwe.
After 19 years of pretending to be an administrator using public power, I can now understand why people have reason to be worried about the future.
If Gwaradzimba could get away with this egregious conduct because of his proximity to President Mnangagwa and July Moyo, then my decision to leave Zimbabwe has been vindicated.
The above chat is now 2 years old and it is shocking that Gwaradzimba is a free man and a reputable real estate company like, Knight Frank Zimbabwe was complicit in this corruption scandal.
II am inspired by Mr. Joshua Ziyambi, another diasporian for steppong up to the binding obligations imposed by s2 of the Constitution. to give life to the promise of citizen protection of the constitution by firstly approaching Mr. Gwaradzimba whose right to be related to SMM and related companies was acquired by an act of law.
However, his relationship with Mawere's house fell outside his mandate and was ultra vires the law to allow ZACC officials to expose the institution as the mother of all cover up," asserted Mr. Makoni.
PRESIDENT RAMAPHOSA TO ADDRESS NATIONAL CONFERENCE ON THE CONSTITUTION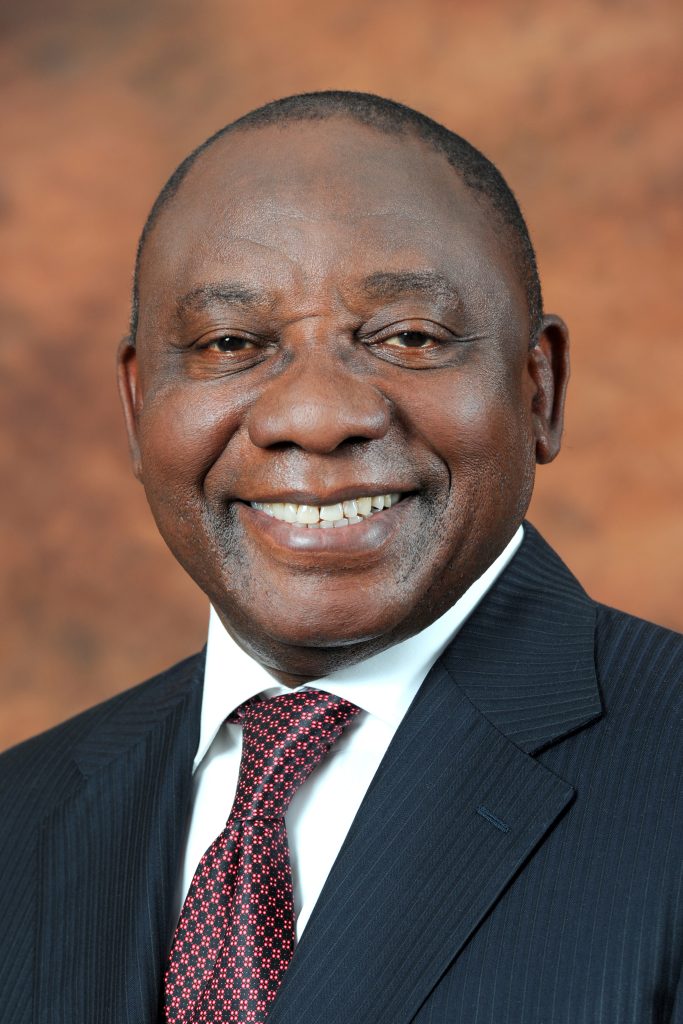 President Cyril Ramaphosa will tomorrow , Wednesday, 22 March 2023, deliver the keynote address at the first day of the three-day National Conference on the Constitution which is titled Reflections And The Road Ahead.
The event will take place at the Gallagher Convention Centre in Midrand, Gauteng, under the theme "Reflections on the Constitution: Rule of law, accountability, social and economic justice".
The conference gives the nation an opportunity to reflect and engage in dialogue on the past 25 years of the Constitution, nation building, gender equality, youth economic empowerment, service delivery and social stability, with the objective of charting a way forward that builds on the gains of democracy.
As a platform for deliberating on continuous, robust debate on the purpose and effectiveness of the Constitution, the National Conference on the Constitution intends to broaden the discourse on the Constitution and encourage members of the public to participate in the conversation on constitutionalism and the state of democracy in the country.
Some of the focus areas in the programme include:
• Transforming and building an independent and resilient judiciary;
• Transforming and growing the economy as a constitutional imperative;
• Progress on land reform: restitution and distribution;
• Governance and electoral reform;
• Effectiveness of constitutional and independent statutory bodies in strengthening
constitutional democracy.
The conference will be attended by prominent figures of South African society including academics, members of legislatures, constitutional and independent statutory bodies, mayors, political parties, youth, students, business leaders, religious leaders, representatives of the legal fraternity, traditional leaders, media and others.
The conference will be held as follows:
Date : 22-24 March 2023
Time : 08h30
Venue: Gallagher Convention Centre, Midrand, Gauteng
WHOSE MINERALS ARE THEY ANYWAY?
COCA COLA V CHINAMASA – WAS IT EXTORTION OR A BRIBE
Here are the facts:
THE COCA COLA COMPANY (TCCC) acquired THE ENTIRE ISSUED SHARE CAPITAL OF CADBURY SCHWEPPES PLC resulting in the control and management of the global Schweppes businesses into TCCC value chains including Schweppes Zimbabwe Limited (SZL), a company incorporated in terms of the laws of Zimbabwe.
Mr. Brian Musekiwa, a Zimbabwean-born professional based in Texas, USA, said: "I had no idea of the SZL matter and its intersection with the SMM Holdings Private Limited (SMM) affair until I joined the Justice Under Rule of Law's (JUROL) corporate heritage and legal literacy campaign powered by the Banking on Africa's Future (BOAF) of which I am a paid up member. I have followed the SZL saga with keen interest not because of the Zimbabwe angle but because TCCC is a global corporate icon and just the idea that this company was party to an extortion and corrupt deal involving the payment of $2.7 million to Chinamasa, Mnangagwa's key 2017 coup ally, is chilling leading any person like me to want to know if there exists any causal link between the complicity of TCCC's alleged corrupt practices and conduct in relation to the affairs of the SZL localization and upgrade program concluded with Africa Resources Limited (ARL), a private company incorporated in terms of the laws of the BRITISH VIRGIN ISLANDS (BVI) and wholly owned by Mr. Mutumwa Mawere, a Zimbabwean born South African naturalized citizen, who Mnangagwa and Chinamasa using Messrs. Edwin Manikai and Afaras Gwaradzimba as surrogates, and the extrajudicial and the unconscionable theft of the control and management of SZL and other juristic entities using an unprecedented draconian and barbaric law called the Reconstruction of State-Indebted Insolvent Companies Act that was authored by Mnangagwa to bridge him to state power."
Mr. Cornwell Mutetwa, a Zimbabwean businesan said: "I naively thought that the reconstruction project was solely premised on the affairs of SMM as a company and not on the person of Mawere and his alleged interests in companies like SZL.
I am pleased that Mr. Mucha Mugore, a member of BOAF-JUROL, inspired by findings in his MBA dissertation research on how public power was abused in expropriating Mawere's relationships with not only SMM but many separate and distinct juristic entities, provoked in a whatsapp group that the record of this sad chapter in the corporate history of Zimbabwe must be corrected preferably in form of a memoir written by Mawere.
I was encouraged and remain so that I have flins myself being part of this noble project that has enabled me to interface with Mr. Mawere who has generously downloaded critical information that hitherto has not been in the public domain. I had no idea that Coca Cola Holdings Netherlands (CCHN) was directly and indirectly involved in the affairs of SZL until I read this:
Having understood that it was the Zimbabwe Competition and Tariffs Commission (TCTC) was weaponized to have jurisdiction beyond its mandate to regulate competition issues to become relevant in prescribing localization matters, I began to understand that under the late Mugabe's watch the governance system was already broken.
My memory was then provoked to appreciate why the former Minister of Indigenization, Hon Kasukuwere, had a hand in the SZL matter and used his public office to cause ZCTC to require as a condition for approving that the control and management of SZL be divested and deprived from TCCC using public power.
It is against this background that the extortion inherent in the extract below from a meeting between SZL's then SA-based legal counsel, an employee of Coca Cola South Africa Pty Limited, a private company incorporated in terms of the laws of SA, can properly be understood:

On the advise of Gwaradzimba whose relationship with SMM was a consequence of a decree and an order issued by Chinamasa with no judicial involvement, CCSA according to Mr. Mokwena, in his capacity as the legal counsel of both SZL and CCSA, was advised by Gwaradzimba and accepted his advise to part with a bribery of $2.7 in million to cause Chinamasa to exercise public power to issue a notice removing SZL from the purported and unlawful and invalid control by Gwaradzimba using the order issued by Chinamasa in relation to SMM affairs only.
It is chilling that Chinamasa used public power to issue a notice dates 26 January 2006 and through his appointee was rewarded with a secret gift of $2.7 million to the prejudice of ARL and its sole shareholder, Mr. Mawere."
Mr. Peter Makoni, an attorney and a member of BOAF-JUROL, said: "I have had the opportunity to read and understand the sequence of events leading to the confiscation of equipment acquired by ARL using the personal agency of Mr. Mawere as set out below:
Having concluded that Chinamasa was unjustly enriched to the tune of $2.7 million based on fraudulent representation that the $2.7 million that ARL, a company whose affairs fell outside the jurisdiction of Zimbabwe and, therefore Chinamasa and his surrogates, in exchange for a government gazette to divest and deprive ARL of the control and management of the upgrade equipment that was conveyed by Petter Trading Pty Limited as ARL's agent, received pocket money to be used for ulterior motives in the amount of $2.7 million from CCSA.
It would please anyone interested in building a future of not only Zimbabwe but Africa that is characterized by the respect of the rule of law to take notice of the documents in the flipbook below:"