Mr Brighton Mutongwizo, CA(Z) and paid member of BOAF, is disgusted with Mr. Afaras Gwaradzimba's CA(Z) conduct that is inconsistent with professional and constitutional standards
Mr Brighton Mutongwizo, CA(Z) and paid member of BOAF, who moved to London in January 2020 to work for BDO London Office I started his career with PKF Zimbabwe and this was followed by a stint with the same firm in Lesotho gave a thumbs up to the initistive to raise awareness on corporate heritage matters through shared experiences, insights, ideas and knowledge using historical and contemporary case studies case studies to give an inclusive and balanced worldview on how best to celebrate and showcase the role of business in shaping and defining the role of business actors in delivering the promise of an open, transparent and accountable future of not only Zimbabwe but Africa.
He said, "Prior to 1 January 2023, I knew vaguely about the facts and circumstances of the placement of SMM Holdings Private Limited (SMM), a company whose control and management was digested and deprived from its shareholders and durectors using public power on 6 September 2004, and the central and pivotal role played by Mr. Afaras Gwaradzimba, a senior member of the accounting profession in Zimbabwe, using his profession as a weapon to be party to the destruction of his former client in a manner that puts the profession into disrepute.
I chose to join the Banking on Africa's Future (BOAF) initiative to convert connections to community power after the chat with Mr. Mawere as set out below:
[Brighton💡Mutongwizo: Wishing you a blessed 2023. GOD bless you richly.
[1/1, 3:39 PM] mdmawere1: Tx
[1/1, 4:02 PM] mdmawere1: Who is this?
[1/1, 4:04 PM] Brighton💡Mutongwizo: Brighton Mutongwizo- I'm also in the CA Network group.
[1/1, 4:05 PM] mdmawere1: Ok. Pleased to know you. Have we communicated before?
[1/1, 4:05 PM] mdmawere1: Compliments and wish you a prosperous 2023.
[1/1, 4:07 PM] Brighton💡Mutongwizo: This is the first time actually. And this might be a good starting point. Are you still investing back home in Zimbabwe?
[1/1, 4:11 PM] mdmawere1: Perhaps you can share who you are and what you do.
[1/1, 4:19 PM] Brighton💡Mutongwizo: .
About Mr. Mutongwizo:
Set out below is an extract from Mr. York's cover letter:
"I find great pleasure affording this opportunity to introduce myself as a talented and results oriented individual with broad experience in many aspects of auditing, accounting and financial management. I
have practical hands on experience in developing and implementing strategic plans to ensure company growth and viability, coupled with solid planning and organizational skills in coordinating each of the company goals. My training contract experience with PKF Chartered Accountants is supplemented with my academic and professional skills. I am currently studying towards being a Chartered Accountant. Skills
developed during my training contract include communication, presentation, team work, leadership, problem solving, setting and managing objectives, self appraisal, as well as exposure to real accounting and audit issues.
One of my roles while working at PKF Chartered Accountants was to provide guidance and coaching to trainee accountants to complete audits timely. In particular I was involved in offering advice to clients where deficiencies in internal control were noted. In turn, this has helped various clients I have worked on to improve their internal control environment.
As an aspiring Chartered Accountant, I have been an astute individual during my training and have adequately kept the values of the accounting profession which is independence and integrity. I adhere to the code of ethics
which regulate accountants which stipulate that professional behaviour should be maintained at all times to prevent the accounting profession from coming into disrepute. I have maintained appropriate boundaries with people where I ensured that I kept relationships strictly professional.
I currently hold a Bachelors degree in Accounting (UZ) and a Postgraduate Diploma in Advanced Accounting Sciences (UNISA). This has given me a wide breadth of knowledge in supporting my day to day tasks on aspects of accounting and auditing likewise broadening my understanding of the accounting standards. With little supervision from my lecturers and tutors, I was able to draw appropriate conclusions and produce a
coherent report based on my research.
I hope that you will find my experience and interests intriguing enough to warrant a face-to-face meeting, as I am confident that I would provide value as a team member.

You can contact me on mobile number +263772667179. Thank you for your time and consideration. I look forward to speaking with you about this opportunity."
My reason for inboxing Mr. Mawere on 1 January 2023 was simply to establish contact with him as he was on my contact list but had never interacted directly with him and so when he asked me to explain why specifically I had chosen to reach out to him on the first day of January 2023, this is how I responded:
"[1/1, 4:24 PM] mdmawere1: What made you think of me?
[1/1, 4:56 PM] Brighton💡Mutongwizo: Just remembered that I have an uncle in Zimbabwe who is venturing on a mining project and they needed to raise capital for the project. I thought it's something you might be interested in as you're an investor who can also have the financial muscle to finance the project."
I was surprised and intrigued when out of the blue the chat turned to Cecil John Rhodes' life and legacy as follows:
[1/1, 4:58 PM] mdmawere1: Great. How well do you know of Cecil John Rhodes?
[1/1, 5:01 PM] Brighton💡Mutongwizo: From the surface I know that he was instrumental for the colonisation of Zimbabwe. He was buried in Zimbabwe.
[1/1, 5:02 PM] mdmawere1: [1/1, 11:59 AM] +267 75 226 067: Good morning Sir.
[1/1, 12:00 PM] +267 75 226 067: I have read your LinkedIn profile and very impressed with your level of achievement in life.
[1/1, 12:00 PM] +267 75 226 067: My name is Elliot Moshoke based in Gaborone
[1/1, 12:15 PM] mdmawere1: Thanks. What made you think of me? Happy New Year
[1/1, 12:18 PM] +267 75 226 067: I am in the business innovation club of the Zim Diaspora and other African diaspora community.
So this morning I came accross you and then saw what maybe other people don't see. I see the value that you can add to our entrepreneurial goals.
Like right now I have a supermarket chain that I wish to expand into the region. Something similar to Choppies and I can only achieve that with good partnerships and funding
[1/1, 12:19 PM] mdmawere1: Thanks
[1/1, 12:20 PM] mdmawere1: Do you know the story of Rhodes and what inspired him to get into problem solving clothed as a business actor?
[1/1, 12:21 PM] +267 75 226 067: No sir.
[1/1, 12:22 PM] +267 75 226 067: I just read stories about him that he came from Britain and started building large scale businesses with great work ethic
[1/1, 12:22 PM] +267 75 226 067: I have not come across any material or wisdom of what really inspired him
[1/1, 12:23 PM] mdmawere1: Listen to BOAF MEDIA PROJECT – TOWARDS MEDIA EXCELLENCE IN AFRICA by The 1873 FM on #SoundCloud
https://on.soundcloud.com/KKMkf
[1/1, 12:45 PM] +267 75 226 067: This is a very insightful piece. Hi have never looked at it from this perspective. I must admit that part of me was on the crusade that he was a colonial master even though I admired his work ethic.
My father once shared a story of how he built the railway line through Botswana in 400 days and he had similar contracts from NRZ also and all within schedule and budget!
[1/1, 12:45 PM] +267 75 226 067: That really gave me the foundation of being highly efficient and fast in everything that I embark on.
[1/1, 12:51 PM] mdmawere1: Thanks. What inspired him was the Roman Catholic Church.
[1/1, 12:52 PM] mdmawere1: Its structure and order.
[1/1, 5:02 PM] mdmawere1: Follow this and let me know your take
[1/1, 5:22 PM] mdmawere1: [1/1, 5:12 PM] mdmawere1: [1/1, 5:05 PM] Mike Ndinisa: Leader
[1/1, 5:06 PM] Mike Ndinisa: Happy New Year for you sir
[1/1, 5:06 PM] Mike Ndinisa: I've never interacted with Elliot, but I know of him
[1/1, 5:06 PM] Mike Ndinisa: I know he owns Payless
[1/1, 5:06 PM] Mike Ndinisa: Upcoming Supermarket for sure
[1/1, 5:08 PM] mdmawere1: He is looking to expand and needs capital. I thought you may be a bridge if you are interested?
[1/1, 5:08 PM] Mike Ndinisa: Wry much so
[1/1, 5:09 PM] Mike Ndinisa: We could look into it
[1/1, 5:09 PM] Mike Ndinisa: Very much so
[1/1, 5:10 PM] mdmawere1: He has asked me as per the above thread to guide him and assist where I can. Since its Botswana, I thought of you as a possible value chain actor.
[1/1, 5:10 PM] mdmawere1: Can I share with you the information that he shared with me?
[1/1, 5:11 PM] Mike Ndinisa: Yes please
[1/1, 5:11 PM] Mike Ndinisa: Let connect the dots me and you and see how we can help him
[1/1, 5:11 PM] Mike Ndinisa: We can get him debt
[1/1, 5:11 PM] mdmawere1: Indeed.
[1/1, 5:11 PM] Mike Ndinisa: Up to US$10mil
[1/1, 5:12 PM] Mike Ndinisa: I have a possible finder in mind
[1/1, 5:12 PM] mdmawere1: Great.
[1/1, 5:12 PM] mdmawere1: Let us make it happen.
[1/1, 5:14 PM] +267 75 226 067: Thank you very much sir. Much appreciated.
[1/1, 5:15 PM] mdmawere1: Should I pursue this option?
[1/1, 5:15 PM] +267 75 226 067: Yes please.
[1/1, 5:18 PM] mdmawere1: How much capital are you looking for?
[1/1, 5:19 PM] +267 75 226 067: For Payless I am looking for about $10m
[1/1, 5:19 PM] mdmawere1: As equity or debt?
[1/1, 5:20 PM] +267 75 226 067: Debt
[1/1, 5:20 PM] mdmawere1: Tenure?
[1/1, 5:20 PM] +267 75 226 067: 7-10year money
[1/1, 5:21 PM] mdmawere1: Security?
[1/1, 5:21 PM] +267 75 226 067: Lien over shares if possible
[1/1, 5:21 PM] mdmawere1: What is the balance sheet like in terms of net assets?
After going through the above chats and listening to the audio, my reaction was as follows:
"Insightful – Read through the chat and listened to the audio. I can pick up that it's necessary to research about a matter rather than just relying on what you've heard only. It's also expedient to know about people who came before us. Being knowledgeable about subject matters will set you apart from other people."
My journey since 1 January 2023 has been incredible, insightful and engaging.
Having gone through this experience, I could not help but wish that my friends not be denied of the experiences that I intend to share on Saturday, 11 February 2023, with not only existing members of BOAF but anyone who wishes to learn, unlearn and relearn using real life case studies.
I have been exposed to many case studies through being a paid up member of BOAF that have shifted my mind on active citizenship especially after being privileged to learn about the despicable and unprofessional conduct of Mr. Gwaradzimba, a person I held in high esteem as a role model in the profession, whose emergence into private practice involved Mr. Mawere as a bridge, the very person he betrayed through a corporate coup using public power and not craft excellence.
He was appointed extrajudicially, a red flag in my books, to assume the control and management not only of SMM's affairs but all juristic entities deemed to be controlled by Mawere.
He was effectively appointed to be Mr. Mawere's alter ego using public power.
I was shocked to learn that he was appointed officially on 14 September 2004 yet he assumed his duties on Monday, 6 September 2004 when he dismissed the boards of the targeted companies.
I had no idea that although he was only appointed to administer the affairs of juristic entities beyond his appointment as SMM administrator this mandate included using SMM and the law to hijack the control and management of Mawere's personal house resulting in rental income for 17 years being paid to SMM under reconstruction without any lawful causa for the involvement of this creature of law.
Qyestions have been legitimately asked on whether a company that has been captured and whose control and management is regulated in terms of a law created solely to loot assets should be accorded the rights of a company whose affairs should be regulated in terms of the Companies Act, a law of general application, that universally creates and regulates companies.
I was shocked that a professional accountant could get away with conduct that is clearly inimical to the rule of law and certainly that constitutes a direct and frontal attack on the integrity of the profession and undermines public confidence in the independence and impartiality of the profession's promise.
I am ashamed that my profession has been used to undermine everything I stand for.
It is for this reason that I have scheduled the chat tomorrow and if you are interested in learning about this travesty of justice, please inbox me on +266 6852 9292.
The constitution in terms of s2(2) imposes a binding duty on every person to ensure that any law, practice, custom, and conduct that is inconsistent with it is invalid to the extent of its inconsistency."
The scheduled time: 15:00hrs CAT (13:00hrs GMT)
PRESIDENT RAMAPHOSA TO ADDRESS NATIONAL CONFERENCE ON THE CONSTITUTION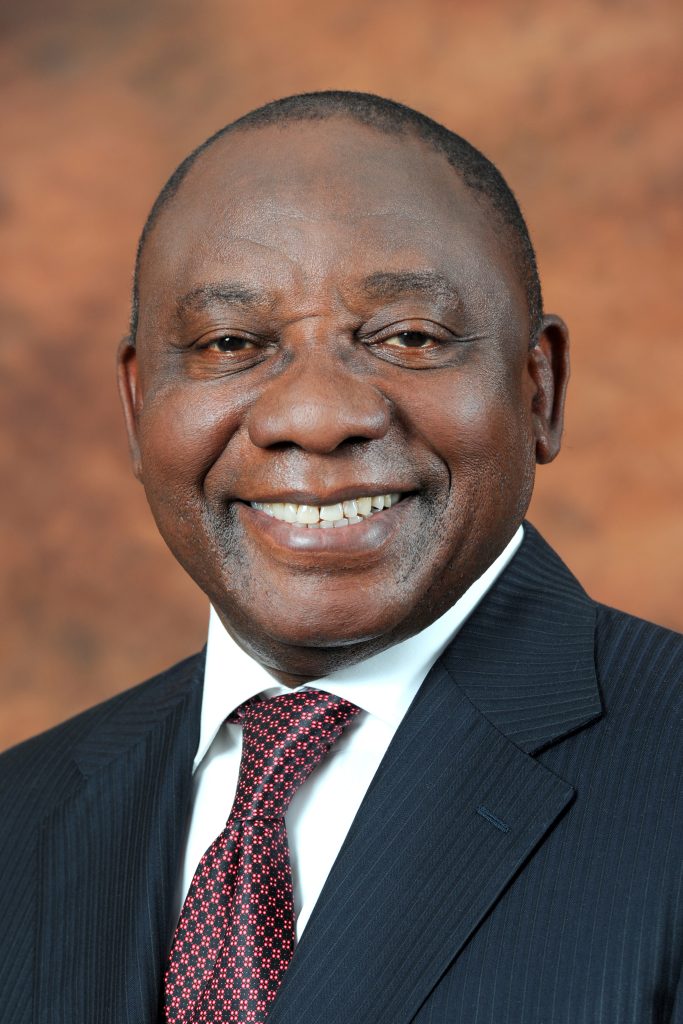 President Cyril Ramaphosa will tomorrow , Wednesday, 22 March 2023, deliver the keynote address at the first day of the three-day National Conference on the Constitution which is titled Reflections And The Road Ahead.
The event will take place at the Gallagher Convention Centre in Midrand, Gauteng, under the theme "Reflections on the Constitution: Rule of law, accountability, social and economic justice".
The conference gives the nation an opportunity to reflect and engage in dialogue on the past 25 years of the Constitution, nation building, gender equality, youth economic empowerment, service delivery and social stability, with the objective of charting a way forward that builds on the gains of democracy.
As a platform for deliberating on continuous, robust debate on the purpose and effectiveness of the Constitution, the National Conference on the Constitution intends to broaden the discourse on the Constitution and encourage members of the public to participate in the conversation on constitutionalism and the state of democracy in the country.
Some of the focus areas in the programme include:
• Transforming and building an independent and resilient judiciary;
• Transforming and growing the economy as a constitutional imperative;
• Progress on land reform: restitution and distribution;
• Governance and electoral reform;
• Effectiveness of constitutional and independent statutory bodies in strengthening
constitutional democracy.
The conference will be attended by prominent figures of South African society including academics, members of legislatures, constitutional and independent statutory bodies, mayors, political parties, youth, students, business leaders, religious leaders, representatives of the legal fraternity, traditional leaders, media and others.
The conference will be held as follows:
Date : 22-24 March 2023
Time : 08h30
Venue: Gallagher Convention Centre, Midrand, Gauteng
WHOSE MINERALS ARE THEY ANYWAY?
COCA COLA V CHINAMASA – WAS IT EXTORTION OR A BRIBE
Here are the facts:
THE COCA COLA COMPANY (TCCC) acquired THE ENTIRE ISSUED SHARE CAPITAL OF CADBURY SCHWEPPES PLC resulting in the control and management of the global Schweppes businesses into TCCC value chains including Schweppes Zimbabwe Limited (SZL), a company incorporated in terms of the laws of Zimbabwe.
Mr. Brian Musekiwa, a Zimbabwean-born professional based in Texas, USA, said: "I had no idea of the SZL matter and its intersection with the SMM Holdings Private Limited (SMM) affair until I joined the Justice Under Rule of Law's (JUROL) corporate heritage and legal literacy campaign powered by the Banking on Africa's Future (BOAF) of which I am a paid up member. I have followed the SZL saga with keen interest not because of the Zimbabwe angle but because TCCC is a global corporate icon and just the idea that this company was party to an extortion and corrupt deal involving the payment of $2.7 million to Chinamasa, Mnangagwa's key 2017 coup ally, is chilling leading any person like me to want to know if there exists any causal link between the complicity of TCCC's alleged corrupt practices and conduct in relation to the affairs of the SZL localization and upgrade program concluded with Africa Resources Limited (ARL), a private company incorporated in terms of the laws of the BRITISH VIRGIN ISLANDS (BVI) and wholly owned by Mr. Mutumwa Mawere, a Zimbabwean born South African naturalized citizen, who Mnangagwa and Chinamasa using Messrs. Edwin Manikai and Afaras Gwaradzimba as surrogates, and the extrajudicial and the unconscionable theft of the control and management of SZL and other juristic entities using an unprecedented draconian and barbaric law called the Reconstruction of State-Indebted Insolvent Companies Act that was authored by Mnangagwa to bridge him to state power."
Mr. Cornwell Mutetwa, a Zimbabwean businesan said: "I naively thought that the reconstruction project was solely premised on the affairs of SMM as a company and not on the person of Mawere and his alleged interests in companies like SZL.
I am pleased that Mr. Mucha Mugore, a member of BOAF-JUROL, inspired by findings in his MBA dissertation research on how public power was abused in expropriating Mawere's relationships with not only SMM but many separate and distinct juristic entities, provoked in a whatsapp group that the record of this sad chapter in the corporate history of Zimbabwe must be corrected preferably in form of a memoir written by Mawere.
I was encouraged and remain so that I have flins myself being part of this noble project that has enabled me to interface with Mr. Mawere who has generously downloaded critical information that hitherto has not been in the public domain. I had no idea that Coca Cola Holdings Netherlands (CCHN) was directly and indirectly involved in the affairs of SZL until I read this:
Having understood that it was the Zimbabwe Competition and Tariffs Commission (TCTC) was weaponized to have jurisdiction beyond its mandate to regulate competition issues to become relevant in prescribing localization matters, I began to understand that under the late Mugabe's watch the governance system was already broken.
My memory was then provoked to appreciate why the former Minister of Indigenization, Hon Kasukuwere, had a hand in the SZL matter and used his public office to cause ZCTC to require as a condition for approving that the control and management of SZL be divested and deprived from TCCC using public power.
It is against this background that the extortion inherent in the extract below from a meeting between SZL's then SA-based legal counsel, an employee of Coca Cola South Africa Pty Limited, a private company incorporated in terms of the laws of SA, can properly be understood:

On the advise of Gwaradzimba whose relationship with SMM was a consequence of a decree and an order issued by Chinamasa with no judicial involvement, CCSA according to Mr. Mokwena, in his capacity as the legal counsel of both SZL and CCSA, was advised by Gwaradzimba and accepted his advise to part with a bribery of $2.7 in million to cause Chinamasa to exercise public power to issue a notice removing SZL from the purported and unlawful and invalid control by Gwaradzimba using the order issued by Chinamasa in relation to SMM affairs only.
It is chilling that Chinamasa used public power to issue a notice dates 26 January 2006 and through his appointee was rewarded with a secret gift of $2.7 million to the prejudice of ARL and its sole shareholder, Mr. Mawere."
Mr. Peter Makoni, an attorney and a member of BOAF-JUROL, said: "I have had the opportunity to read and understand the sequence of events leading to the confiscation of equipment acquired by ARL using the personal agency of Mr. Mawere as set out below:
Having concluded that Chinamasa was unjustly enriched to the tune of $2.7 million based on fraudulent representation that the $2.7 million that ARL, a company whose affairs fell outside the jurisdiction of Zimbabwe and, therefore Chinamasa and his surrogates, in exchange for a government gazette to divest and deprive ARL of the control and management of the upgrade equipment that was conveyed by Petter Trading Pty Limited as ARL's agent, received pocket money to be used for ulterior motives in the amount of $2.7 million from CCSA.
It would please anyone interested in building a future of not only Zimbabwe but Africa that is characterized by the respect of the rule of law to take notice of the documents in the flipbook below:"