Brian Kazungu: The Inspiring Journey of a Zimbabwean-born Author, Media Practitioner, and Entrepreneur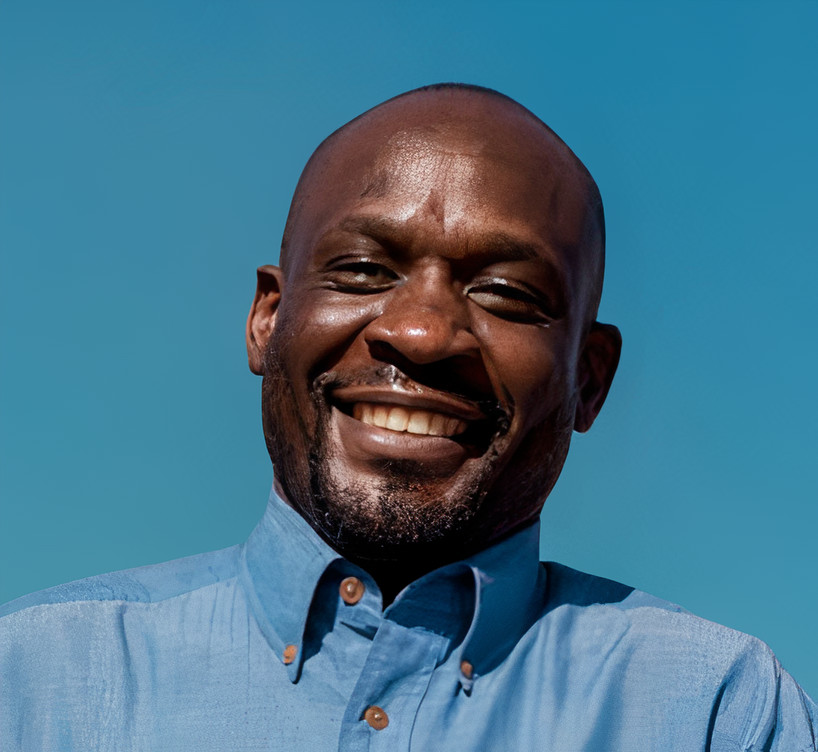 Zimbabwe, a southern African country which was famously known as the bread-basket of Africa got its political independence from colonial rule in 1980 and three years later, in its capital city which was re-named Harare from Salisbury, an author, media practitioner and entrepreneur, Brian Kazungu was born.
With its perfect weather for human habitation and tourism, good land for agriculture as well as an abundance of mineral resources, the country looked set for inexplicable economic glory after the war of liberation.
Under such a promising atmosphere, the young Brian was born to a father, the late, Champion Kazungu, who was a soldier and a mother, the late, Nyarai Mandaza, the daughter of Standreck Nyongani Mandaza, a prominent politician in Highfields, Harare.
Brian Kazungu's childhood encouraged creativity and intellectual curiosity. This nurturing environment laid the groundwork for his impressive journey, which has seen him become a published author, media practitioner and an entrepreneur.
His story is one of dedication, resilience, and the pursuit of excellence, making him a source of inspiration for many, both young and old.
A Passion for Storytelling: Early Career in Media – Authorship and Impact
Kazungu's love for storytelling began at a young age, and as he pursued his education in media, business, and information technology, he discovered a natural talent for engaging audiences.
He started his career in the retail industry where he quickly rose through the ranks to management positions and yet still managed to pursue his passion in the media and technology fields.
Brian studied Communication and Journalism with the Christian College of Southern Africa (CCOSA) and a Cisco Certified Network Associate (CCNA) course with the University of Zimbabwe among other qualifications.
Currently an editor for iniAfrica News and zwnews24, Brian Kazungu's passion for writing culminated in a successful career as a media practitioner – https://muckrack.com/brian-kazungu
His passion for communication coupled with a deep enthusiasm in the information technology world has enabled him to contribute so much news and literature which is all over the internet, sharing his well-sought-after thoughts and ideas with people from all over the world.
Brian is also a published author of several books most of which are found on the global marketplace, Amazon – https://www.amazon.com/author/briankazungu.
His insightful and thought-provoking books and news pieces quickly gained recognition and respect, thus making him to get consulting gigs from businesses and individuals especially in the fields of leadership, entrepreneurship, politics and personal development.
His literary works span across multiple genres, touching on subjects such as leadership, entrepreneurship, politics, personal development, poetry, and travel.
His notable book titles include: The Practical Executive, The Practical Entrepreneur, The SME Handbook and The SME Buyers' Guide.
His books on personal development include, Fresh Thinking and Managing Your Gift.
He has also written a thought-provoking book on politics titled Primitive Politics and The Poverty Machinery.
In his career in media, Brian Kazungu consistently demonstrates a keen eye for uncovering hidden stories and bringing them to light. His dedication to the craft, coupled with his exceptional journalistic skills, allows him to excel in the industry.
Entrepreneurial Endeavors: Building a Legacy
As Kazungu's career progressed, he ventured into the world of entrepreneurship, leveraging his knowledge in business, communication and information technology.
His leadership and strategic thinking helped him to excel in various management positions, showcasing his ability to drive growth and innovation.
Brian's entrepreneurial spirit also led him to explore the intersection of technology and human life.
As a technology enthusiast, he remained at the forefront of the latest advancements and sought ways to integrate these innovations into his work, further solidifying his reputation as a forward-thinking leader.
The Road Ahead: Continuing to Inspire
With a career that spans multiple fields and an unwavering dedication to making a positive impact on society, Brian Kazungu has established himself as a true visionary and leader.
His multifaceted accomplishments have not only inspired those who know him personally but have also motivated countless individuals who have come across his work especially through his engaging and informative books and news columns.
In his personal life, Kazungu is a well-rounded individual with a wide range of interests. As an avid traveler, he eagerly explores new cultures and broadens his horizons. This love for travel has further inspired his writing, providing a wealth of experiences and perspectives that he infuses into his literary works.
His book, GUANGZHOU, THE CHINA I SAW: https://amzn.to/2WZ4jQw was inspired by his journey to China. Before compiling this book based on his travels, he had written an article under the same title which was published in one of China's biggest newspapers, ChinaDaily.
Kazungu is a strong advocate for personal development and the pursuit of lifelong learning. He consistently invests in his own growth in order to deepen his knowledge and skills. This commitment to self-improvement is evident in his writing and serves as an inspiration to his readers and followers.
As Brian Kazungu continues to explore new opportunities and expand his impact, his story serves as a testament to the power of dedication, resilience, and the pursuit of excellence.
With his unwavering commitment to learning and growth, Kazungu is poised to leave an even more significant legacy in the years to come. His journey demonstrates that with passion, determination, and a willingness to give back, one person can truly make a difference in the world.
A Lasting Influence: Building a Strong Network and Mentoring the Next Generation
As Brian Kazungu continues to make strides in his career, he also focuses on nurturing the next generation of leaders, entrepreneurs, and creatives.
By offering guidance, sharing his experiences, and providing valuable insights, Kazungu has become a mentor to many aspiring professionals.
His approachable demeanor and genuine desire to see others succeed have made him a respected figure in his community and beyond.
Recognizing the importance of collaboration and networking, Kazungu cherishes to foster relationships that lead to new opportunities and collaborations in order to further extend his reach and impact.
A Testament to Perseverance: Overcoming Challenges and Embracing Growth
Brian Kazungu's journey is not without its challenges. Just like anybody else, he has encountered obstacles along the way.
However, his determination and perseverance have enabled him to overcome these hurdles and emerge stronger. His ability to learn from setbacks and adapt to changing circumstances has been crucial to his success.
In his Poetry anthology titled, GENERAL EMERITUS – WISDOM, MYSTERIES AND DARK SAYINGS: https://amzn.to/3hC4I35, there is a poem titled, You Are A Survivor, I Salute which was inspired by his reflections on the challenges that he has overcome along the way.
Brian's resilience serves as a powerful reminder that challenges are not roadblocks but opportunities for growth and learning. By embracing change and continually pushing himself to improve, Kazungu has become a role model for others who aspire to achieve their dreams.
Conclusion: Leaving a Mark on the World
From his humble beginnings in Harare, Zimbabwe, to becoming a published author and an opinion leader, Brian Kazungu's inspiring journey is a testament to the power of hard work, dedication, and passion.
His accomplishments in media, business, technology, and literature have left an indelible mark on countless lives.
As Kazungu continues to explore new opportunities, expand his impact, and contribute to the global discourse on important issues, his legacy is set to grow even further.
His unwavering dedication to learning, innovation, and making a positive impact on society sets him apart as a true visionary and leader.
With his continued pursuit of excellence and a passion for sharing his knowledge with others, Brian Kazungu's story is sure to inspire and touch the lives of many more people in the years to come.