The Importance of Clearly Defined Duties and Responsibilities within the Workforce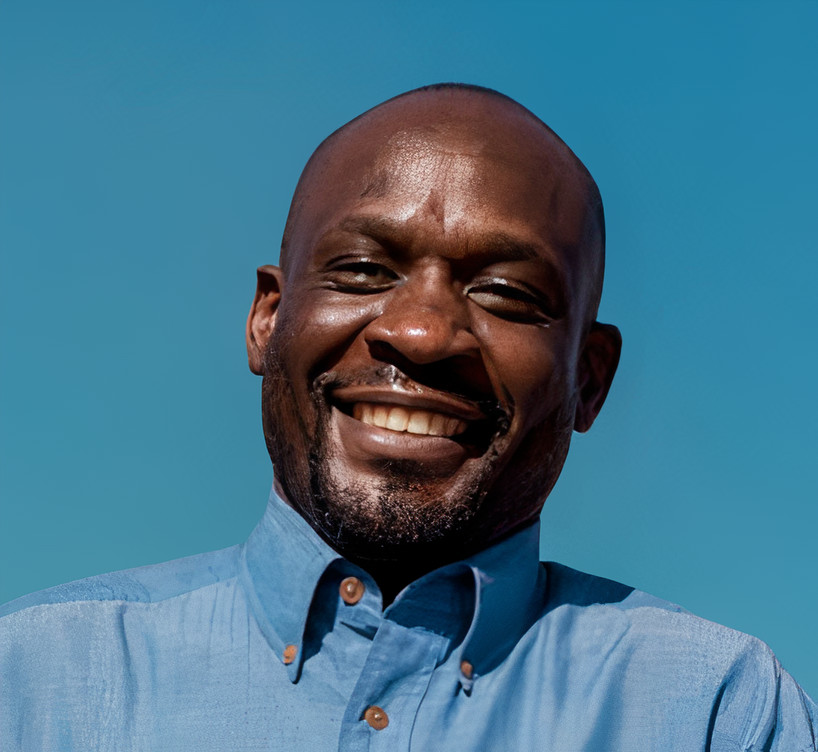 Brian Kazungu, 12/05/2023
An organisational structure pin-points the position and authority of individuals in a company and it identifies the formal relationships that exist in an enterprise and so, every position in an organisation must have its duties and responsibilities clearly defined.
This helps employees in an organisation to efficiently deliver on what is expected of them.
The first thing to highlight in this regard is the defining of:
Who – the person or position?
Does what – the responsibility?
How – the procedure?
This issue is important because duties that are assigned to an individual are so critical in determining the success or failure of an organisation.
In some circumstances, duties are not clearly defined to the extent that a certain task can be the responsibility of many different people in a given enterprise.
Those tasks that fall within the jurisdiction of many people are the ones that can sow discord in an organisation since it makes it difficult to monitor progress and to manage these individuals effectively when they cannot be individually associated with that task's results.
Therefore, you must ensure that you clearly define what a specific individual with a specific title should do and if needs be, what that individual should not do must be highlighted as well.
I would like to advise you to stop the practise of copying and pasting duties and responsibilities from other companies into your own unless you have the same dream, strength and weaknesses.
The duties of an Information Technology Manager, Buyer etc. in one organisation might not be exactly the same compared to those undertaken by people with the same title in other companies.
Based on this reasoning, care must be exercised in order to avoid evaluating a person's effectiveness using a wrong scale.
A person's effectiveness and relevance in an organisation can be measured against what is written down as the expected results from the activities of such an individual.
Such key result areas must be set having considered a number of variable determinants such as the resources that are necessary for the smooth execution of duty.
Clearly defined duties determine the relevant schedules that are necessary for effective communication and good service delivery.
This in turn gives customers and other stakeholders the correct feedback that enables them to plan effectively regarding their interaction with your organization.
In some organisations, roles and titles are not accompanied by clearly written down duties and responsibilities.
Under such a scenario, employees will labour under the mercy, emotions and sentiments of their superiors since, the way how he or she will be feeling determines how people are treated at that particular moment.
This is dangerous because under a professional setup, the effectiveness of an individual must be considered for promotions and other related benefits associated with excellence but this effectiveness cannot be measured without clearly defined duties.
The absence of clearly defined duties will give rise to unfair labour practises since there will be no defined mechanism to determine promotions and discipline.
In the event that an individual is thus promoted in this chaotic setup, there is a chance of failure to deliver on the expected results because he or she does not clearly understand the scope of duty.
You must be bear in mind that in any type of institution, success hinges on the smooth working together of different individuals and departments who clearly understand their perimeter and mandate.
Smooth interaction in these environments can only be achieved when what is expected from individuals and departments is clearly defined.
Please bear in mind that the inefficiency of one department or individual affects the result of either the whole company or other people and departments as well.
Therefore, in order to avoid such issues, duties must be made clear in order to promote easy monitoring and evaluation.
At this point, you must understand that the defining of these duties and responsibilities is done by drafting a job description.
As the name implies, a job description clearly shows what a person in an organisation must do in order for the company to achieve its set objectives.
This automatically becomes a mechanism to monitor and audit activities and thus making it easier for performers and non-performers to be noticed.
When poor performers are identified, the corrective action can then be taken either in the form of staff developments or even dismissal when the situation calls for it.
On the contrary excellence must be rewarded through promotions and other benefits.
In the event that there is non-performance while duties are clearly defined and lines of communication are identified as well as having an organisational structure in place, it therefore means that there might be a need for an organisational system overhaul.
An organisational system overhaul is the redefining of a mission statement, company policy and the set duties in order to suit the commercial reality.
This is done because in some circumstances the mission statement, company policy and the set duties might be self-contradictory and thus interfering with the attainment of the set objective.
As earlier indicated, the way how duties are defined in one organisation might not be effectively relevant to the other organisation even if the titles of the individuals involved are the same as has been highlighted before.
Copying and pasting duties from other organizations into your own can result in setting unrealistic responsibilities for your employees.
When the duties are not realistic, they are likely to undermine the achievement of the set goals in the same way when the set goals are not realistic they are likely to interfere with the effectiveness of the defined duties and responsibilities.
There is need for a continued review of these issues in order for your employees and even the whole company and its products to remain relevant.
Clearly defined duties can act as a 'firewall' against corruption and inefficiency because every individual knows that he or she is attributable to the outcome in his or her defined territory.
However, unfortunately, some entrepreneurs especially in the SME phase do communicate these roles and duties verbally and thus no records are in place for checks and balances.
They would argue that they will set these defined duties later when the business has grown big, but on the contrary, failure to set them in time interferes with that expected growth.
It is rather advisable to set them at the onset and review them as the organisation grows since this ensures that checks and balances are carried out and the corrective action is taken in due time.
Waiting to do the right thing after some damage has already been done might be very expensive and it is often difficult to recover the goodwill, time and resources that would have been lost during the time of confusion.
Duties can even be defined in a small backyard family business in that the father, mother and children must have their duties specified in order to create a professional attitude in the administration of their business from the grass-root level.
Let us look at an example of a family business that did phenomenally well because of a shared responsibility that comes from clarity in the duties assigned to individuals.
Based on the 2009 Small Business Roundtable Annual Report of British Columbia, Prince Rupert Adventure Tours, an arm of the West Coast Launch Ltd, is a family owned business that is into Water Based Transport services.
This business which owned by Doug and Debbie Davis has within twenty years expanded to include services like water taxis, sight-seeing tours, vessel charters, harbour cruises amongst other services.
According to Debbie, the success of the business has been a result of family support in that each member of the family contributes complementary skills that enables the company to take on new opportunities.
Now, we can see that even in a family owned business, when people know exactly what is expected of them, their interaction is likely to be complementary towards the attainment of the company's desired objectives.
On the contrary, in environments where duties are not defined, people would battle for relevance in unorthodox ways thus interfering with the attainment of results through lack of cooperation.
However, it is sometimes unfortunate that some people fail to deliver even though they are given specific duties and responsibilities.
This failure to deliver on a given task while duties are clearly defined can be a signal for:
The need for staff training and development.
The need to redefine the duties and responsibilities.
The need to set a right precedent by dismissing non-performers.
If it can be ascertained that an employee has just been incompetent because of a defined inherent weakness that is beyond the correction by normal means, then there is a justifiable need to relieve the individual of his or her duties.
So, basically, it is important to ask yourself, what is it that the company want to achieve and how does it want to achieve that.
This question determines the people that you will need in the organisation and the duties that they will perform.
When the business is expanding and there is need for more people, you also need to know in advance what is it that the extra person is coming in to do and how will he or she do it.
This will help in the streamlining of activities and in the evaluation of performance as well as in the promotion of good customer service which results in continued engagement by your clientele.
Adapted from The SME HANDBOOK written by Brian Kazungu
Amazon Book Link: https://amzn.to/3geP4ux
Author Profile: https://www.amazon.com/author/briankazungu