Boitumelo Kgasi, The Mrs Soweto 2023 Finalist Set To Use Her Communication, Literature and Business Skills To Empower Fellow Women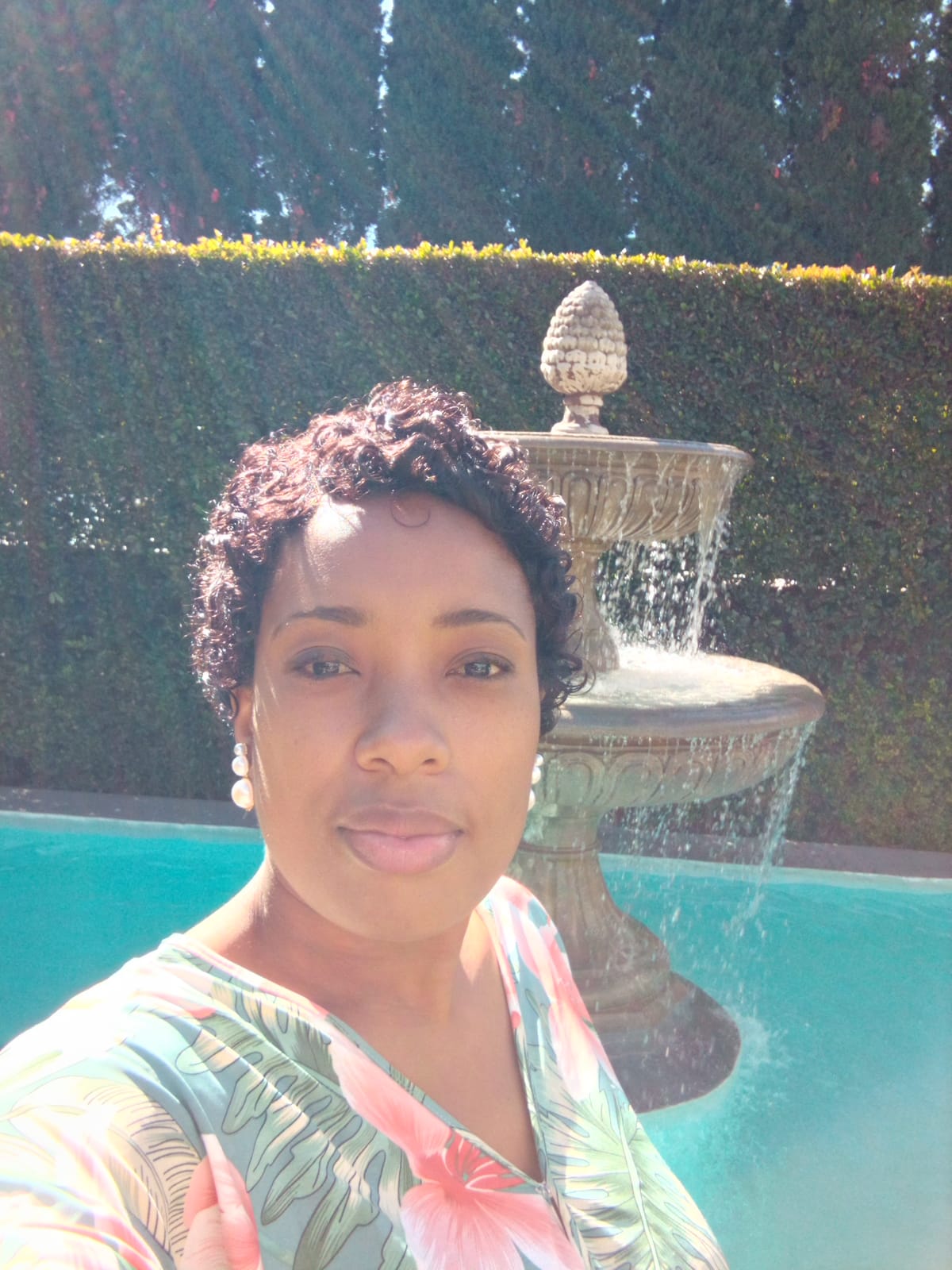 Ms Boitumelo Kgasi, an author and Mrs Soweto 2023 Finalist is set to useher communication, literature and business skills towards the socio-economic empowerment of fellow women especially in Soweto.
A nominee for the 100 most inspiring and enterprising African Women by The African Writers Tribe organization, Boitumelo is passionate about inspiring women to follow their dreams and become active participants in the development of their communities.
In an interview with iniAfrica News editor, Brian Kazungu, Boitumelo narrated her journey into the Mrs Soweto pageantry and opened up on the secrets that has kept her pushing towards her goals despite some challenges along the way.
Iniafrica.com: Boitumelo Kgasi, please welcome to this interview and thank you for your time.
I understand that you are currently a Mrs Soweto Finalist and also a nominee for the 100 most inspiring and enterprising African Women by The African Writers Tribe organization, not forgetting to mention that you will also be soon publishing your book titled Estranged Daughter.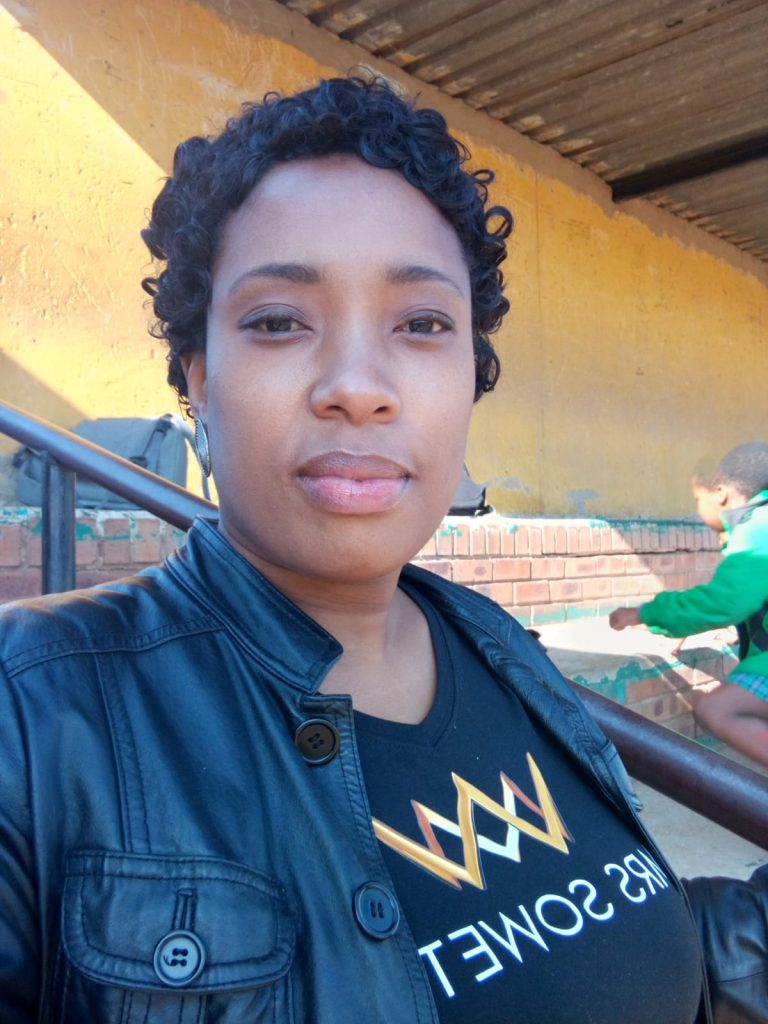 That's quite a lot of accomplishments indeed.
To kick-start this interview, would you please tell us more about your journey in the Mrs Soweto pageantry?
Ms Boitumelo Kgasi: Being Mrs Soweto finalist has been exciting. I took a leap of faith to participate in this pageantry. Since there was no need to have a previous modelling experience to join this competition, I just encouraged myself to try it out because I was already on my self-discovery journey. Once I got started by taking the first step, I never turned back.
Iniafrica.com: I am very curious about this Mrs Soweto pageant. Would you briefly tell us what is it about and why is it important to you?
Ms Boitumelo Kgasi: Mrs Soweto is a female empowerment movement with a focus on making an impact in the community. Through this platform, I am going through a journey of self-discovery in an environment where as an individual, I feel empowered, supported, important and relevant.
As women, we go through many challenges, obstacles and pressures of life, and so, through this platform, I feel a sense of community upliftment, togetherness and support with the main aim of becoming the best version of myself.
The Mrs Soweto slogan is "filling cups". I believe that I need to get my cup filled so that I can also fill other people's cups. I know that whatever I am learning now in this journey, I will be able to impart it to the current and future generations.
Iniafrica.com: Tell us what inspired you to join the Mrs Soweto competition and how it feels like to be a participant on such an important stage?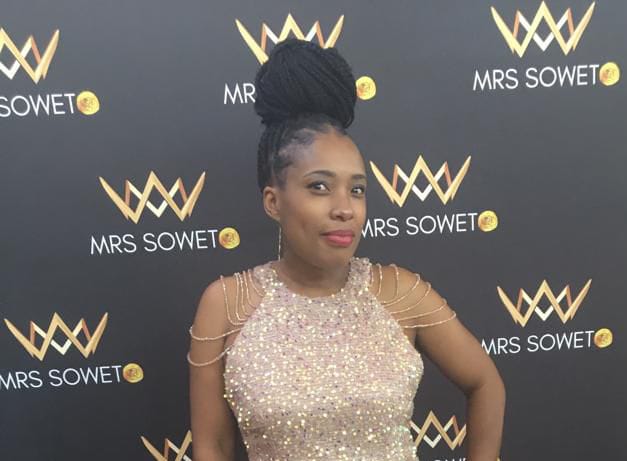 Ms Boitumelo Kgasi: Mrs Soweto is not just a pageant, it's about Women Empowerment and upliftment. It's about enhancing you towards being the best at what you do in life. Mrs Soweto aims to share true Soweto stories, to empower and showcase true beauty that shines from within and celebrate every woman in her unique femininity.
It is quite an honour for me to participate for the first time and yet be sponsored by companies such as Brown Sugar at Maponya Mall in Soweto, Group1 Renault, Jenna Clifford, Dimanzi Perfumes, iFearLESS, Signa Group, Zaza Legacy Wine, SOJO Business & Tourism, Fashion Show by Rampage Modelling Agency, The Kaftan Queen – PTY LTD, Ukara, Native Child, BioOil, and many others who are sponsoring all the Finalists.
I would also want to mention my personal sponsors Generating Ideas Couriers and Ditshaba Management Holdings. I will be forever grateful for the support that I have received from all those who believe in my dream. I believe that my own children and the future generation will cherish my journey starting from how I started it.
Iniafrica.com:If you were to be crowned as Mrs Soweto, what positive impact would you like to bring to Soweto and to your province?
Ms Boitumelo Kgasi: I will use my communication skills and experience to do community outreaches where I will be advocating for the socio-economic empowerment of women in Soweto so that they will be active participants in the development of their communities.
As a writer, I would also encourage other women to write their own life stories as a healing mechanism, and a probable source of income since there are also many people who have written books that have been turned into set books in schools and television programs across the world.
I would make sure young women and all the women at large can realize that nothing is impossible if they were to cooperate and put their minds and hearts to what they wish for themselves.
I will also strive to emphasize to all the women how beautiful and important they are until they embrace this message towards the pursuit of their own personal and corporate goals.
Iniafrica.com: What is it that you can acknowledge or credit as your pillar or support system which has helped you in your journey in this Mrs Soweto pageantry?
Ms Boitumelo Kgasi: My mother, sister, daughter and social media friends has showed me unconditional support. My husband has also been behind me 100%.
Iniafrica.com: Based on what you have achieved so far, would you please tell us some life changing success secrets which can help the people of Soweto and those around the world?
Ms Boitumelo Kgasi: I believe that the sky is the limit when you put your heart and mind to something which you believe is important, and as such, I encourage women to use all their God given talents, to work hard and to never stop no matter how hard it gets. I advise them to be always optimistic and to never listen to negative talk. I plead with all the women in Soweto and across the world to wholeheartedly commit to their dreams and to never doubt themselves. It is important to take one day at a time and to never rush anything, because, even slow progress is till progress.
Iniafrica.com: As an enterprising and focussed young lady who have so much in her plate, how do you manage to juggle between all that you do and yet still stick to your goals? How do you manage your time?
Ms Boitumelo Kgasi: I have a vision board which I stick to every time. I also use positive affirmations every day, and I keep myself focused in all what I do. I always try not to procrastinate on my duties and I strive to make sure that I finish what I have started.
Iniafrica.com: I believe that being a model takes a lot of self-confidence and self-discipline in your engagement with various people in their diversity? What are your words of advice to people especially young girls who look down upon themselves especially when they compare themselves with others?
Ms Boitumelo Kgasi: I am not sure about being a model yet, but I agree that being in a peagant takes a lot of self-confidence and self-discipline. My word of advice to all the young girls is; Please do the best you can and get yourself out of the comfort zone. I want to emphasize to them the importance of hard work as a basis of success. I want to remind every young girl out there to believe in herself and to never doubt her unique God given abilities.
Iniafrica.com: Who is the person or people that you would like to acknowledge and credit, be it for their emotional and material input or contribution (support) towards being the person who you have become and what you have achieved?
Ms Boitumelo Kgasi: I would like to acknowledge my husband Pastor Morgan Mogagabe for for his encouragement and belief in me. I would like to appreciate Thembi Monametsi for her everyday calls and support, and Joey Dlamini for trusting me with her organisation called beAccentuated. I would also want to salute Sis Gugu Ngcobo for her patience and tips, and Mirriam Ngomani for the intimate modelling classes well as Mrs Mytler for her unique personality, support and love. I would also like to appreciate Josephine Oghenekevbe Ogufere for the inspiration and support in molding me as an author.
Iniafrica.com: Who can you say is your inspiration, a person who makes you want to do it better every day? Why is that so?
Ms Boitumelo Kgasi: My mother inspires me. I want to make her proud. She never got the opportunities that we are getting in our generation but it doesn't mean that she failed. I know that through my achievements, she has also made it in life because I know that my success and happiness is her success and happiness. Being my mother's first born, I would like to set a positive example to my siblings and to my children. I want to inspire them to understand that nothing in life is impossible.
Iniafrica.com: What is it that you can look back at and say because of my participation in the Miss Soweto pageantry, I have managed to achieve this or this is who I have become?
Ms Boitumelo Kgasi: I have faced my fears of approaching people especially when it comes to sponsorship. I have learnt to be strong when facing rejection especially from people that I thought would be the first ones to support me on this journey. I have learnt that a no is not the end of the world, and I have come to understand that people won't always support you but it doesn't mean they hate you. In this journey, I have achieved so much exposure, love and support on social media and for that I am very grateful.
Iniafrica.com: I understand that there are many young girls out there who can look at you right now and be inspired to participate in the Mrs Soweto competition in the future. Based on your journey so far, is this something that you can encourage them to do or not? What advice and guidance can you give them on such a dream?
Ms Boitumelo Kgasii: Of course yes, I would encourage them to enter this pageant but only for themselves, and not to prove to anyone that they can do it. At the end of the day, there is no pleasure in pleasing people since people will always talk, whether you do good or not, so doing what pleases you is the ultimate thing to do.
Iniafrica.com: Besides being a Mrs Soweto finalist, I understand that you are very active in charitable activities. Please tell us more about the charity work that you are doing and the inspiration behind it?
Ms Boitumelo Kgasi: I am a volunteer at Joey Dlamini's organization called beAccentuated where it's all about elevating young girls and boys to be the best they can be. I run their Facebook page, and soon, I will be hosting a youth event at the beginning of July since the schools close towards the end of June. I would have loved to have it earlier, but, I have to give our youth time to concentrate on their mid-year exams. We will be speaking about drugs affecting our youth during the youth month and also discuss many other issues affecting young people.
I also volunteer in an organisation called We Are not Forgotten founded by Mrs Mytler whom I look up to. This organisation deals with the elderly and donates adult nappies to various old age homes. I am passionate about this initiative because I was raised by my grandparents, and so, I have a very soft spot for the elderly. Mrs Mytler emphasizes that they must not be forgotten because they matter since we have a lot to learn from them.
I am also working on registering an organization called Nchadi Conquered. In Tswana, Nchadi means Woman. Currently, through this initiative, women gather to talk about their challenges and their past experiences so that they can work together to pick up the pieces and stand up for what they ought to be in life.
Nchadi Conquered will be all about woman conquering their challenges and fears and seeing the beauty in their scars and weaknesses.
I'm a firm believer in the fact that a broken person can rise up again and go beyond the limitations of past experiences.
Iniafrica.com: What can people look forward to in this Mrs Soweto journey?
Ms Boitumelo Kgasi: We have a sashing ceremony on 16 June 2023 at Maponya Mall in Soweto. Our Grande Finale will be held at Soweto Theatre on the 12 August 2023.
Iniafrica.com: How do people get in touch with you either in relation to sponsorships on the Mrs Soweto pageant or any other noble initiative that you are working on?
Ms Boitumelo Kgasi: For Sponsorship and Tickets please email me on: tumikgasi29@gmail.com and WhatsApp +27 63 962 8045.