Mondi completes sale of three Russian converting operations
Mondi plc, a global leader in packaging and paper solutions, has successfully completed the sale of its three packaging converting operations in Russia to the Gotek Group.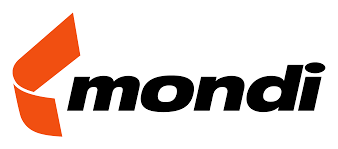 The agreement, which was announced on December 15, 2022, involved a total consideration of RUB 1.6 billion (USD 18,046,480.00).
Following the receipt of all necessary approvals, Gotek Group has fulfilled its obligations, and Mondi has now received net proceeds of €30.4 million (USD 33,105,295.00) from the transaction. The funds have been deposited into Mondi's Austrian bank account.

Once the exit from Russia is finalized, the net proceeds from the sale of all Russian assets will be distributed to shareholders in a timely manner. It's important to note that the proposed disposal of Mondi's largest facility in Russia, Mondi Syktyvkar, is not related to the sale of the three packaging converting operations. The Board of Mondi remains committed to divesting Syktyvkar and is actively exploring alternative options for the divestment.
Mondi's core business revolves around providing sustainable and innovative packaging and paper solutions. The company operates across the entire value chain, from managing forests and producing pulp, paper, and films, to developing consumer and industrial packaging solutions that prioritize sustainability. Mondi aims to create circular-driven solutions and tackle climate change by empowering its workforce and taking decisive action.
In 2022, Mondi achieved revenues of €8.9 billion (USD 9,692,011,000.00) and recorded underlying EBITDA of €1.8 billion from continuing operations. The company has a global workforce of 22,000 employees. Mondi holds a premium listing on the London Stock Exchange (MNDI) and is included in the FTSE100 index. Additionally, it has a secondary listing on the JSE Limited (MNP).