China and South Africa Strengthen Ties Through State Visit and Economic Cooperation
In a significant move to solidify their diplomatic, economic, and people-to-people relations, China and South Africa are set to embark on a State Visit that aims to underscore the deep-rooted political ties between the two nations. The visit comes as both countries celebrate 25 years of diplomatic relations and seek to further enhance their Comprehensive Strategic Partnership.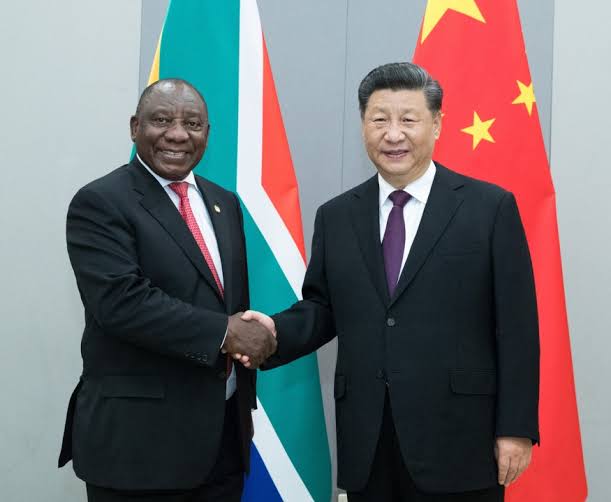 Mr. Tinashe Mpasiri, an expert in international relations, highlights the paramount importance of this visit, noting that it signifies a crucial step towards fostering economic cooperation that will be mutually beneficial for both nations. "The China-South Africa relationship is an exemplar of solidarity and win-win partnership. This State Visit emphasizes the shared commitment to people-to-people cooperation and serves as a pivotal moment in leveraging sustainable foreign direct investment and boosting private sector engagement," Mr. Mpasiri comments.
One of the key highlights of this diplomatic endeavor is the focus on addressing the trade balance and expanding South African exports to China. Both countries aim to identify broader market access for value-added products, in an effort to diversify the economic collaboration beyond traditional sectors. This, Mr. Mpasiri points out, is a strategic move that aligns with the interests of both nations, contributing to their economic growth trajectories.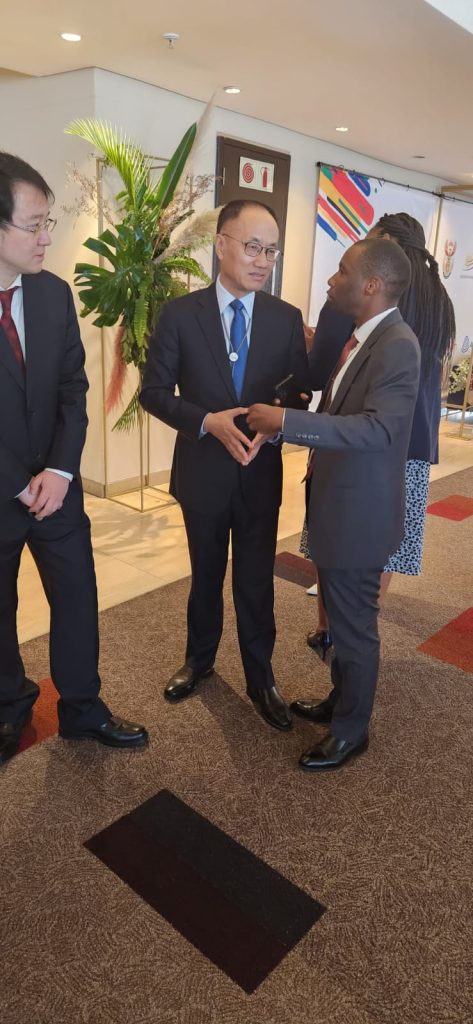 Central to the discussion during the State Visit will be the role of foreign direct investment in promoting manufacturing, infrastructure development, and beneficiation. Chinese companies have notably played a substantial role in this aspect, with giants like Huawei making significant investments in South Africa's technological infrastructure. "The participation of Chinese companies in South Africa's development underscores the long-term commitment to fostering economic growth and technological advancement," emphasizes Mr. Mpasiri.
The bilateral technical cooperation under the Forum for China-Africa Cooperation (FOCAC) also remains a key aspect of the discussions. This cooperation is acknowledged for its contribution to addressing South Africa's domestic imperatives, with China's support playing a pivotal role in driving progress.
As part of the State Visit, an exchange of views on regional issues, development, peace, and security is expected to strengthen the collaboration between China and South Africa. Furthermore, the focus will extend to multilateral cooperation, particularly within the context of BRICS, the G77 plus China, and the G20. Mr. Mpasiri highlights that this initiative aligns with South Africa and Africa's call for global governance institutions' reform, notably the United Nations Security Council.
Anticipating a fruitful outcome, several Agreements and Memoranda of Understanding are expected to be signed during the State Visit. These agreements emphasize socio-economic cooperation and are aimed at yielding tangible results for the citizens of both countries. Additionally, China-Africa Leader's Roundtable will be co-hosted by South Africa and China, further deepening their collaboration.
As the State Visit unfolds, the significance of China-South Africa relations takes center stage, highlighting the enduring commitment to friendship, cooperation, and shared growth. With an emphasis on economic collaboration and investment, this diplomatic endeavor is poised to set a positive trajectory for both nations' development in the years to come.