PRESIDENT RAMAPHOSA TO HIGHLIGHT SOUTH AFRICA'S FOREIGN POLICY AND BRICS SUMMIT IN NATIONAL ADDRESS
In a highly anticipated event, President Cyril Ramaphosa is set to deliver a national address this evening, focusing on South Africa's Foreign Policy and the forthcoming BRICS Summit. The President's address, scheduled for 20:00, aims to provide insight into the nation's international engagements and its participation in the BRICS platform.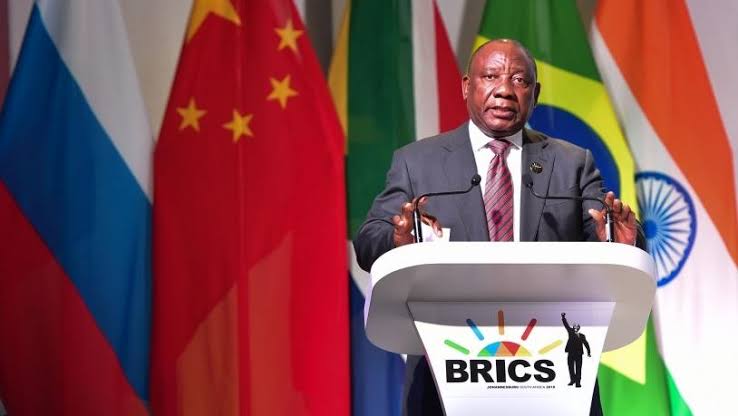 With the world's attention turned toward South Africa, the President's speech promises to shed light on the country's diplomatic strategies and priorities on the global stage. South Africa's Foreign Policy has long been a subject of interest, shaping its relationships with other nations and international organizations.
The upcoming BRICS Summit, a gathering of Brazil, Russia, India, China, and South Africa, holds significant importance for the nation. As one of the key members of this influential alliance, South Africa's role within BRICS is crucial in addressing global challenges, fostering economic cooperation, and promoting sustainable development.
To ensure comprehensive coverage of this significant event, the South African Broadcasting Corporation (SABC) will provide live feeds to all media outlets. Additionally, the official Presidential account, PresidencyZA, will stream the proceedings in real-time, allowing citizens from all corners of the nation to engage with the President's insights.
President Ramaphosa's address comes at a time of increasing international complexities, as nations navigate various geopolitical and economic dynamics. The President's articulation of South Africa's stance on global issues and its approach to bilateral and multilateral relations will undoubtedly have far-reaching implications.
As the clock ticks closer to 20:00, anticipation builds across the nation for a glimpse into the country's diplomatic aspirations and its preparations for the upcoming BRICS Summit. The President's words are expected to resonate not only within South Africa but also across international boundaries, reaffirming the nation's commitment to a peaceful, prosperous, and interconnected world.