SOUTH AFRICA CO-CHAIRS CHINA-AFRICA LEADERS ROUND TABLE DIALOGUE
Thursday, 24 August 2023In a significant step towards strengthening international relations and promoting economic growth, President Cyril Ramaphosa of South Africa is set to Co-Chair the China-Africa Leaders Round Table on 24th August 2023. This dialogue follows the 15th BRICS Summit and will be conducted alongside His Excellency President Xi Jinping of the People's Republic of China.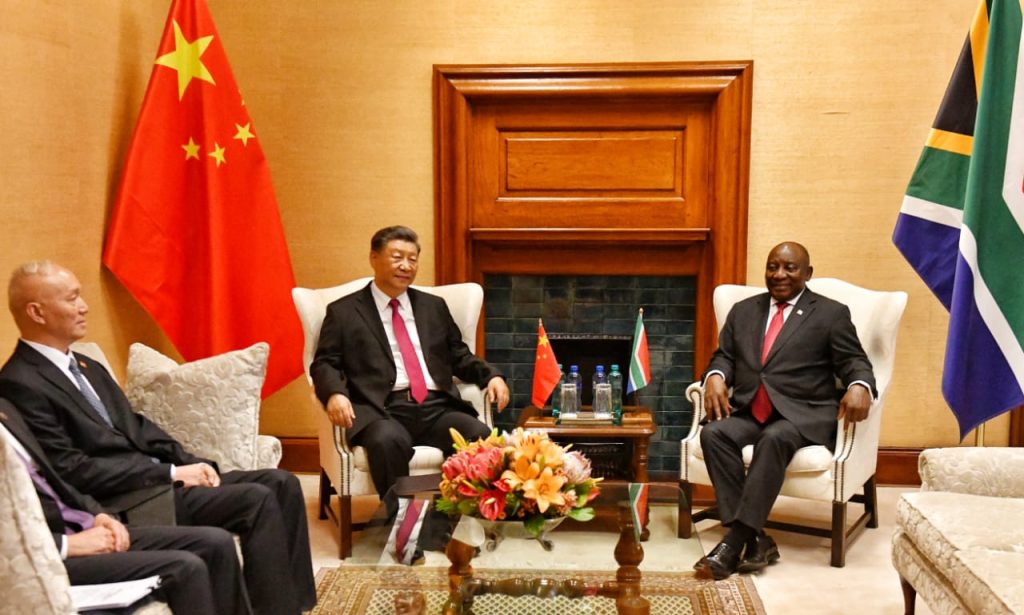 The Roundtable's theme, "Promoting African Integration and Jointly Building a High-Level Africa-China Community with a Shared Future," underscores the importance of collaboration between Africa and China in fostering mutual growth and prosperity. This initiative, spearheaded by the Chinese government, aims to bolster political commitment to regional and continental integration, aligning with Agenda 2063's vision for Africa.
Notably, the Chairs of Africa's eight Regional Economic Communities (RECs), including the African Union, the Forum on China-Africa Cooperation, and the African Union Commission, will participate. This diverse representation seeks to address developmental challenges specific to each region, while engaging with China to receive further support for economic advancement.
The China-Africa Leaders Round Table holds immense significance within the context of the China-Africa relationship. Tinashe Mpasiri, a member of the Banking On Africa's Future (BOAF) Network, highlights the importance of such collaborations. He emphasizes that initiatives like the BOAF China-Africa initiative, which linked Chinese producers to the African market, play a pivotal role in accelerating trade, commerce, and economic growth between the two continents.
Commenting on the event, Mpasiri adds, "The Africa I Want is an Africa that is diverse, inclusive, progressive, and prosperous for all." This sentiment resonates with the core ideals driving the Roundtable's discussions.President Ramaphosa's active role as Co-Chair will allow him to steer the discussions towards key messages on African development, conveying the importance of China-South Africa bilateral relations. He will also contextualize the outcomes of the BRICS Summit and its relevance to African development, while advocating for the support of the Second Ten Year Implementation Plan of Agenda 2063.
Furthermore, President Ramaphosa will stress the transformative impact of infrastructural development in Africa and the significance of FOCAC support for continental projects. He will underscore the African Continental Free Trade Area's importance and call for cooperation in international affairs, particularly in upholding the UN-based global system.
As the Roundtable concludes, participating Heads of State and Government are expected to adopt a Joint Statement. This statement will reaffirm the commitment to collaboration and mutual growth between Africa and China, moving closer to the vision of a diverse, inclusive, and prosperous Africa