UN Secretary-General Calls for Unity for Action and Justice at BRICS Summit
United Nations Secretary-General António Guterres called for unity for action and justice in his remarks at the BRICS summit in Johannesburg, South Africa on Thursday.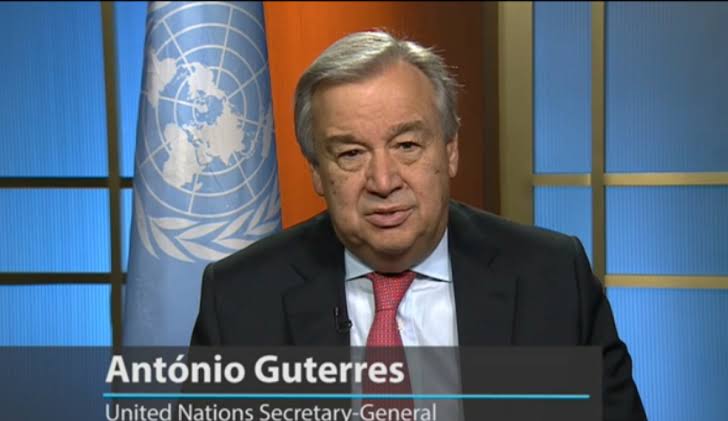 Guterres said that the world is facing existential challenges, including the climate crisis, the global cost-of-living crisis, poverty, hunger, and inequality. He also warned that geopolitical divides and conflicts are multiplying, with profound global implications.
"We are moving towards a multipolar world," Guterres said. "But multipolarity in itself is not enough to guarantee a peaceful or just global community."
He stressed the need for a strengthened and reformed multilateral architecture based on the UN Charter and international law. He said that today's global governance structures reflect yesterday's world, and that they must be reformed to reflect today's power and economic realities.
Guterres also called for greater solidarity, saying that "we will not solve our common challenges in a fragmented way."
"Together, let us work to advance the power of universal action, the imperative for justice, and the promise of a better future," he said.
Tinashe Mpasiri, an expert on international relations, affirmed the call for unity for action and justice.
"The Secretary-General is right to call for unity for action and justice," said Mpasiri. "These are the two essential ingredients for solving the world's most pressing problems."
Mpasiri said that the future of Africa is secure when the minds of BRICS leaders and the new BRICS member countries meet on Justice Under Rule Of Law as an accelerator for economic development and conflict resolution.
"Justice Under Rule Of Law is the foundation for sustainable development and peace," said Mpasiri. "When BRICS countries work together to promote justice and the rule of law, they will be making a major contribution to the future of Africa."
Mpasiri also called for the reform of global governance structures to reflect the changing realities of the world.
"The current global governance system is outdated and unfair," said Mpasiri. "It is time for a new system that is more democratic and equitable."
The BRICS summit is an important opportunity for the leaders of these countries to come together and discuss how they can work together to address the world's most pressing challenges. The future of the world depends on their cooperation.