Blue Label Telecoms Reports Strong Financial Performance Amid Challenges
30 August 2023
JOHANNESBURG – Blue Label Telecoms Limited (JSE: BLU), a leading player in the telecommunications sector, has announced its audited results for the year ended 31 May 2023, showcasing a robust financial performance despite facing significant challenges.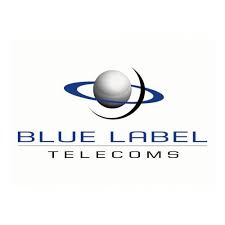 Financial Highlights
The company reported a revenue of R18.9 billion for the year, marking a growth of 6% from the prior year. The growth was driven by increases in gross profit, with the figure rising by 19% to reach R3.48 billion, up from R2.93 billion in 2022. This increase was further reflected in the gross profit margin, which rose from 16.46% to 18.41%.
One of the key developments for the company was the successful conclusion of the Cell C recapitalisation transaction in September 2022, which contributed to extraneous contributions to Group earnings in the current year. Core headline earnings per share stood at 45.55 cents per share, a decrease from 121.01 cents per share in the previous year, largely due to the recapitalisation transaction effects.
Analyst Comment: Weathering Challenges Amidst Growth
A financial analyst commented on the performance of Blue Label Telecoms, stating, "Despite the challenges posed by external factors, such as load shedding and the recapitalisation transaction, Blue Label has demonstrated impressive growth in key financial indicators. The increase in revenue and gross profit margin indicates the company's ability to capitalize on opportunities within the telecommunications sector."
Challenges and Mitigation Efforts
Load shedding, a significant challenge faced by the company, has negatively impacted the sale of prepaid electricity, prepaid airtime, starter packs, and call center operations, all of which are vital revenue streams for the Group. The intermittent power outages have disrupted operations, leading to delays and additional costs. The company's management has been actively working to mitigate the effects of load shedding on its operations.
The analyst further remarked, "The adverse effects of load shedding on revenue streams highlight the vulnerability of companies to external factors beyond their control. Blue Label's efforts to minimize the impact of these challenges on operational efficiency are commendable and indicate a proactive approach to maintaining financial stability."
Future Prospects
Looking ahead, Blue Label Telecoms remains poised for growth, leveraging its core businesses' consistent revenue and gross profit growth. As the company continues to navigate challenges and capitalize on opportunities in the telecommunications market, its ability to adapt to changing circumstances will play a crucial role in shaping its financial performance.
The full audited Group annual financial statements and accompanying auditor's reports are available for inspection at the company's registered offices and on its official website. Investors and shareholders are encouraged to consider the complete financial details before making investment decisions.