South Africa: Government and Business Collaboration Makes Progress on Key Challenges
Johannesburg, 27 September 2023 – President Cyril Ramaphosa and members of Cabinet yesterday met with senior business leaders to receive an update on progress made in the collaboration between government and business. The collaboration was initiated in June 2023 with the aim of significantly growing South Africa's economy and restoring public and investor confidence through critical interventions to address the key challenges of energy, logistics, and crime and corruption.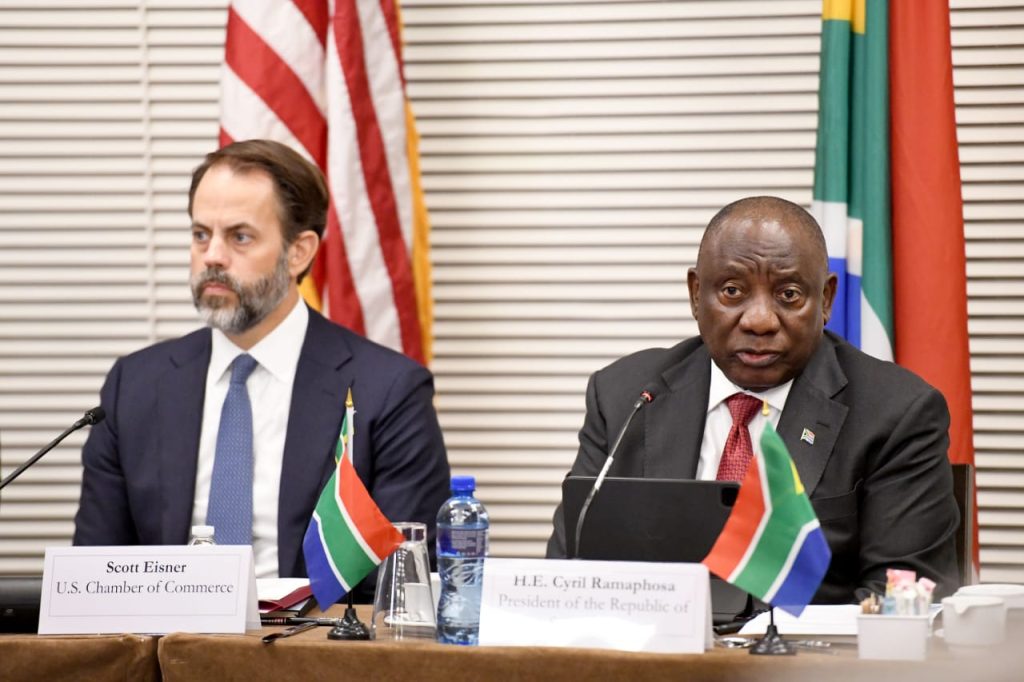 Energy
In the energy focal area, good traction has been achieved through the National Energy Crisis Committee (NECOM), which has been established to ensure delivery of the Energy Action Plan (EAP). Business and government reaffirmed the importance of the EAP as the country's blueprint for reducing the severity and frequency of load shedding in the short term and ending it altogether in the long term.
Full implementation of the plan will result in over 12 GW of generation capacity being recovered or added to the system from Eskom and the private sector by the end of 2024.
Logistics
In the logistics focal area, the collaboration is centered on ensuring implementation of immediate operational interventions, which have already been defined, alongside the development of the Freight Logistics Roadmap. Government has committed to finalise the roadmap by the end of October 2023.
Crime and Corruption
In the crime and corruption focal area, current engagements centre on building capacity within the National Prosecuting Authority (NPA) and Directorate for Priority Crime Investigation (DPCI), along with the modernisation of the 10111 emergency response centre and collaboration between industry and the SAPS to address crimes targeting infrastructure.
Next Steps
A further meeting will be held in six weeks' time to assess progress on these commitments. During this period, the immediate focus will be on ensuring the passage of critical reform legislation such as the ERA Bill and the NPA Amendment Bill; scaling up technical support for power station performance recovery; finalising and adopting the Freight Logistics Roadmap; and establishing a joint delivery mechanism to coordinate agreed interventions to tackle crime and corruption.
Conclusion
The collaboration between government and business is making encouraging progress on key challenges facing South Africa. The focus on energy, logistics, and crime and corruption is essential for driving economic growth and improving the lives of all South Africans.