Bytes Technology Group (BTG) Posts Strong Financial Performance for H1 2023
London, 25 October 2023 – Bytes Technology Group (BTG), a leading software, security, AI, and cloud services provider in the UK and Ireland, has announced its half-year financial results for the six months ending 31 August 2023 ("H1 FY24"). The company reported a robust performance with significant growth across various key metrics.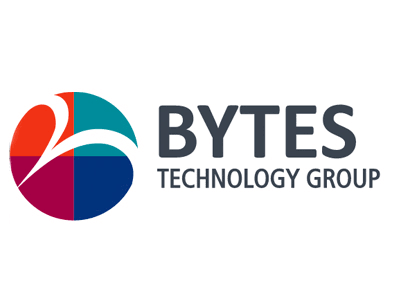 Financial Highlights
In H1 FY24, BTG achieved impressive financial results:
Gross Invoiced Income (GII) surged to £1,081.6 million, marking a substantial increase of 37.6% from the previous year.
Revenue grew by 16.3%, reaching £108.7 million.
Gross Profit (GP) reached £75.3 million, reflecting a 15.0% increase.
The gross margin remained stable at 69.3%.
Operating Profit climbed to £30.6 million, an increase of 12.1%.
The company's cash reserves experienced substantial growth, reaching £51.7 million, a remarkable 44.4% increase.
Earnings per Share (pence) saw a significant increase of 17.0% to 10.60 pence.
An interim dividend of 2.7 pence per share has been declared, representing a 12.5% increase from the previous year.
Operational Highlights
BTG attributed its strong financial performance to several operational factors:
There was continued strong demand for services in areas such as security, cloud adoption, digital transformation, hybrid data centers, and remote working solutions.
98% of GP came from customers who traded with BTG in the previous year, showcasing a renewal rate of 113%.
The company increased its workforce by 10% since the end of FY23, now employing over 1,000 staff.
The Group actively participated in Microsoft's early access program for Copilot, an AI assistant feature for Microsoft 365 applications.
Both Bytes Software Services and Phoenix Software received recognition as some of the UK's Best Workplaces in Tech in the Large and Super Large category.
Phoenix Software was honored with the title of Microsoft's Global Modern Endpoint Management Partner of the Year 2023.
In April 2023, BTG acquired a 25.1% interest in Amazon Web Services (AWS) partner Cloud Bridge Technologies, as part of its multi-cloud strategy.
Interim Dividend
The company's dividend policy involves distributing 40% of post-tax pre-exceptional earnings to shareholders. In line with this, a gross interim dividend of 2.7 pence per share has been declared. The total amount of the interim dividend expected to be paid out of retained earnings at the end of H1 FY24 is £6.5 million.
Current Trading and Outlook
BTG reported another strong performance in H1 FY24, continuing its track record of delivering robust double-digit growth across key financial metrics. Despite challenges posed by the macroeconomic environment and geopolitical uncertainty, the company remains confident in its ability to seize growth opportunities.
The Group's strategy of acquiring new customers, nurturing vendor relationships, and investing in the skills of its staff positions it well for the remainder of FY24.
Analyst and Investor Presentation
The company will hold a presentation for analysts and investors via webcast at 9:30 am (BST). A recording of the webcast will be available afterward on the BTG website.
Forward-looking Statements
BTG emphasized that the information in this announcement contains forward-looking statements. As these statements relate to future events and circumstances, actual results may vary from the forward-looking statements.
BTG will not publicly revise forward-looking statements following any changes in expectations or events after the date of this announcement unless required by law or the UK Listing Authority's Listing Rules.
Short-Form Announcement
This short-form announcement is a summary of the full announcement and does not contain all the details. Any investment decision should be based on the full announcement available on the BTG website.
About Bytes Technology Group plc
BTG is a prominent provider of IT software offerings and solutions in the UK, focusing on cloud and security products. The Group's strong financial performance is underpinned by its commitment to delivering cutting-edge technology to a diverse range of customers across corporate and public sectors.
The Group is primarily listed on the Main Market of the London Stock Exchange and has a secondary listing on the Johannesburg Stock Exchange.
Footnotes:
GII ("Gross Invoiced Income") represents gross income billed to customers adjusted for deferred and accrued revenue items.
Revenue is reported in accordance with IFRS 15, Revenue from Contracts with Customers.
Adjusted operating profit is a non-IFRS measure that excludes significant non-recurring expenditure.
Cash conversion measures free cash flow divided by adjusted operating profit, calculated over both the current reporting period and a rolling 12 months.
Adjusted earnings per share is a non-IFRS measure that excludes certain expenditures from profit after tax attributable to owners of the company.