BHP Greenlights $4.9 Billion Investment in Jansen Stage 2, Propelling Potash Project Expansion in Canada
BHP Group Limited, the Australian-based mining company, has announced the approval of a substantial $4.9 billion investment for the second stage of the Jansen potash project in Saskatchewan, Canada. The decision, made public in an exchange release on October 31, 2023, signifies a significant step in advancing the global leader's commitment to potash production and its strategic growth in Canada.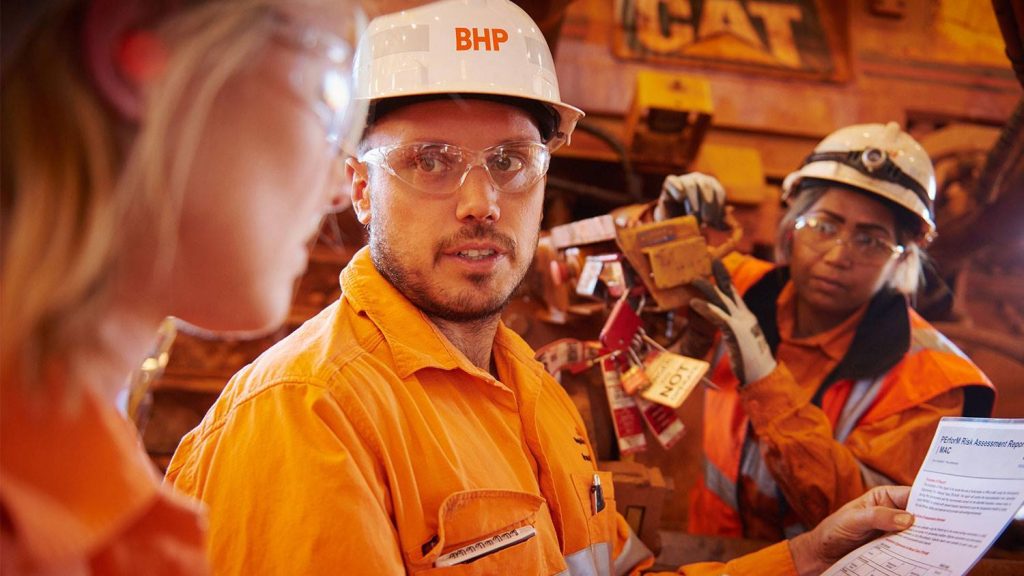 The investment comes on the heels of the previously greenlit $5.7 billion for the first stage of the Jansen potash project in 2021, marking the company's ongoing dedication to the project. BHP's Chief Executive Officer, Mike Henry, emphasized the importance of this move, stating, "This is an important milestone that underscores our confidence in potash and marks the next phase of the company's growth in Canada."
Henry outlined that the Stage 2 investment aligns with BHP's strategy to increase its exposure to commodities connected with global megatrends, such as population growth, urbanization, rising living standards, and decarbonization. Potash, a key component in fertilizers, is recognized as essential for food security and sustainable farming practices.
The investment in Jansen Stage 2 is projected to transform the site into one of the world's largest potash mines, doubling production capacity to approximately 8.5 million tonnes per annum. The project aims to cater to the increasing demand for potash while delivering long-term value for shareholders and the local community. Additionally, the company plans to enhance sustainability and economic development priorities at Jansen by collaborating with the governments of Canada and Saskatchewan, alongside local and Indigenous communities.
Jansen Stage 1, already 32% complete, is on track with its schedule, with the initial production expected in late 2026. On the other hand, Stage 2's construction is anticipated to take roughly six years, leading to the commencement of production in the fiscal year 2029, followed by a three-year ramp-up period.
A key highlight of the second stage's development is its anticipated lower capital intensity—approximately US$1,050 per tonne—compared to Stage 1 due to leveraging existing and planned infrastructure. BHP has already allocated initial funding for procuring essential equipment and starting process plant foundation works, and the additional $4.9 billion investment will further aid in expanding mining districts, processing facilities, and necessary infrastructure.
The project has been designed with a keen focus on social value and sustainability, aiming to significantly reduce operational greenhouse gas emissions and freshwater use compared to the average potash mine in Saskatchewan. Moreover, BHP is working towards increasing Indigenous employee representation to approximately 20% and maintaining a gender-balanced workforce at Jansen.
The investment was evaluated using BHP's Capital Allocation Framework and, based on consensus prices, boasts an internal rate of return of 15% to 18% with an expected payback period of roughly six years from the start of production. Expected underlying EBITDA margins for both Stage 1 and Stage 2 range from 65% to 70%, owing to a low-cost position.
Transitioning to Jansen Stage 2 during the construction of Stage 1 is anticipated to yield operational benefits, including leveraging the project team's experience, continuing with existing contractors, and reducing costs related to mobilization and demobilization.
Looking ahead, Jansen holds the potential for two additional expansions, with an ultimate production capacity projected to reach 16 to 17 million tonnes per annum, subject to further studies and approvals.
For detailed information on the project's mineral resources and ore reserves, the reports are available on BHP's website and will soon be accessible for inspection through the FCA National Storage Mechanism.
BHP has its primary port facility for shipping potash at Westshore Terminals in Delta, British Columbia. The investment in Jansen Stage 2 includes funds to expand storage facilities at the port, while no formal capacity extension is planned at Westshore, with evaluations slated closer to Stage 2's production initiation.
The approval of the Jansen Stage 2 investment marks a pivotal moment for BHP's journey into potash production, showcasing its commitment to sustainability, technological advancement, and community engagement in the Canadian mining landscape.