SADC Virtual Summit Gathers Regional Leaders to Address Congolese Deployment and Regional Peace Initiatives
October 31, 2023
President Cyril Ramaphosa of South Africa is set to participate in a crucial virtual gathering today, October 31, 2023, for an Extraordinary Summit of the Southern African Development Community (SADC) Heads of State and Government. The event will convene heads of state from across the SADC region to deliberate on pressing matters central to regional stability and peace.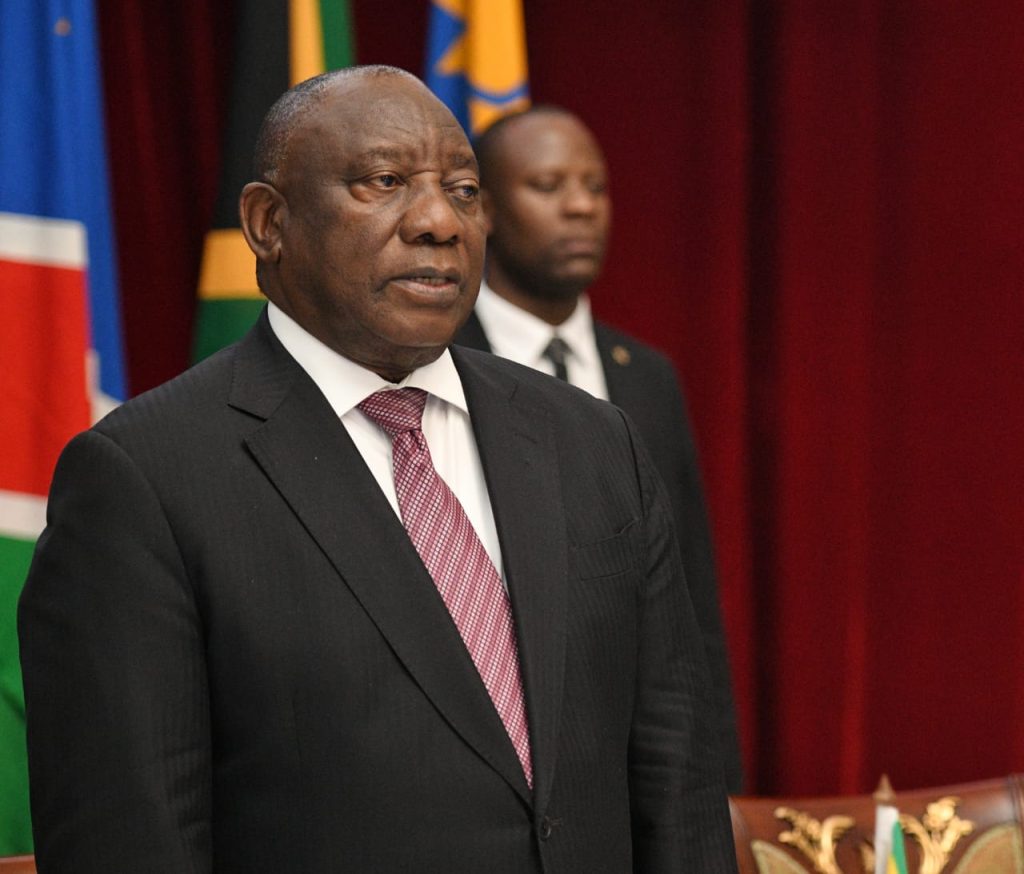 A focal point of the summit will be the consideration of a comprehensive report regarding the imminent deployment of the SADC Mission in the Democratic Republic of Congo (SAMIDRC). The leaders will weigh in on the report of the Chiefs of Defence Forces of the Quadripartite Members, focusing on the coordination and harmonization of regional peace initiatives in Eastern DRC. This gathering holds significant weight as the regional leaders aim to pool efforts and strategies to enhance stability in the area.
Additionally, the summit agenda includes a comprehensive update on elections in the region, emphasizing the commitment of SADC to support democratic processes in member countries.
H.E. João Manuel Gonçalves Lourenço, President of the Republic of Angola and current Chairperson of SADC, will preside over the virtual gathering, steering the discussions and deliberations aimed at fostering regional cooperation and peace.
The summit is scheduled to kick off at 10:00 AM (SAST), allowing for an extensive and detailed dialogue among SADC members, reinforcing the commitment to resolving critical issues within the region.
This gathering marks an essential moment for SADC leaders to come together, strategize, and collaborate on initiatives that promote peace, stability, and progress within the region. Stay tuned for the outcomes and decisions that will emerge from this crucial assembly.
For further updates on the outcomes and decisions of the summit, follow our channel for the latest developments.