South African President Cyril Ramaphosa Urges Stronger Economic Ties with Qatar
DOHA, QATAR – In a landmark address at the Qatar-South Africa Business Roundtable, President Cyril Ramaphosa expressed gratitude for the warm hospitality of the State of Qatar and emphasized the potential for enhanced bilateral relations.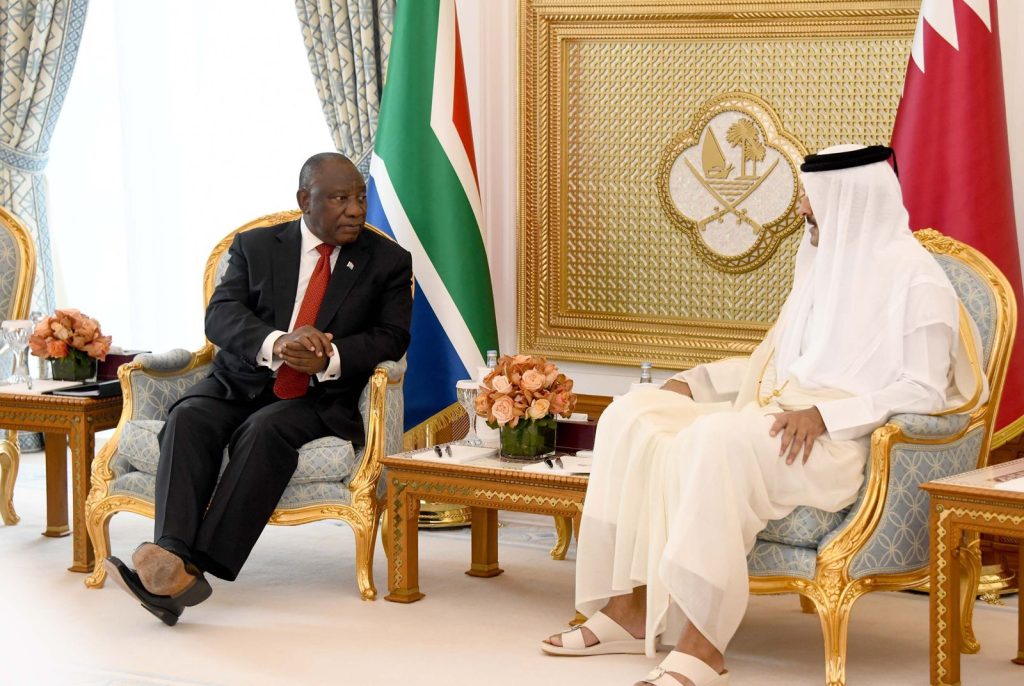 President Ramaphosa acknowledged the robust political ties between the two nations but highlighted the untapped potential in areas of trade, investment, and economic development. He underscored the need for a more extensive economic relationship, citing South Africa's status as Africa's most industrialized economy.
During the discussions, the President touched on global concerns, particularly the tragic events in Palestine. He expressed South Africa's support for immediate ceasefire efforts and emphasized the importance of addressing the legitimate aspirations of the Palestinian people for statehood.
President Ramaphosa outlined five key features of the South African economy, including well-established companies, market access across the globe, vast resources of critical minerals, ongoing economic reforms, and a stable legal system. These factors, he believes, provide a solid foundation for collaboration with Qatari businesses.
The South African head of state encouraged Qatari businesses to explore joint ventures in various sectors, including agro-processing, automotive, aquaculture, manufacturing, hydrocarbons, infrastructure, hospitality, and tourism. He specifically highlighted the potential for partnerships in renewable energy and green hydrogen production.
Moreover, President Ramaphosa invited Qatar to join South Africa in developing a portfolio of investments, involving both sovereign wealth funds and the private sector. He expressed readiness to deepen bilateral relations, increase people-to-people contact, and foster growth through tourism and investment.
The President concluded by commending the business delegations from both nations for their engagement and expressed optimism for successful outcomes. The call for strengthened economic ties marks a significant step toward realizing the untapped potential between Qatar and South Africa.