President Ramaphosa Wraps Up Productive State Visit to Qatar
President Cyril Ramaphosa successfully concluded his official visit to the State of Qatar, marking a crucial step in the longstanding diplomatic relations between the Republic of South Africa and Qatar.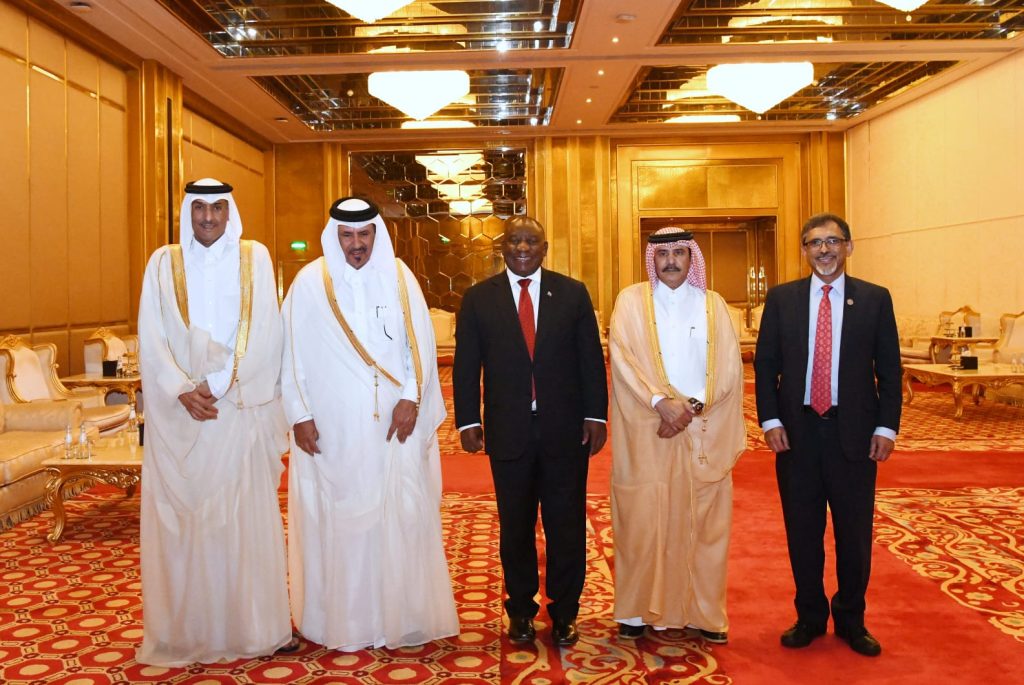 The State Visit, taking place from November 14 to 15, laid the foundation for enhanced bilateral cooperation. President Ramaphosa engaged in substantive discussions with His Highness, Sheik Tamim bin Hamad al Thani, Amir of the State of Qatar. The talks covered a spectrum of global issues, underscoring the commitment to strengthening economic ties between the two nations.
A key outcome of the discussions was the decision to broaden the scope of economic relations. Qatar is set to dispatch a delegation to South Africa in the near future to explore potential investment projects, fostering economic collaboration.
The leaders addressed pressing geopolitical concerns, particularly the situation in the Middle East. Both President Ramaphosa and Sheik Tamim bin Hamad al Thani emphasized the urgent need for international support in ending the ongoing conflict between Israel and Gaza, commending Qatar's mediation efforts to secure the release of civilian captives.
The Russia-Ukraine conflict also featured prominently in the discussions. South Africa and Qatar aligned their positions, advocating for a peaceful resolution through diplomatic means and endorsing the involvement of the United Nations Secretary-General in facilitating negotiations.
President Ramaphosa took the opportunity to update Sheik Tamim on the African Peace Initiative, emphasizing the importance of collaboration in global governance, peace, and security matters.
Addressing the Qatari and South African business communities, President Ramaphosa encouraged increased partnerships and investment in developmental projects. He highlighted South Africa's attractiveness as an investment destination, citing its industrialized economy, market access through the African Continental Free Trade Area, and abundant resources of critical minerals.
Three bilateral agreements were signed, covering cooperation in education, empowerment of women and people with disabilities, and the establishment of a mechanism for bilateral consultations.
In closing, President Ramaphosa extended congratulations to the State of Qatar for the successful hosting of the FIFA 2022 World Cup, drawing parallels with South Africa's experience in hosting the global event. The visit solidified the commitment to mutual growth and cooperation between the Republic of South Africa and the State of Qatar, setting the stage for continued collaboration in the years to come.