President Cyril Ramaphosa Champions Entrepreneurship at 2nd Presidential SMME and Co-operatives Awards
JOHANNESBURG, 17 NOVEMBER 2023 — In a keynote address at the 2nd Presidential SMME and Co-operatives Awards held at the Indaba Hotel, President Cyril Ramaphosa lauded the entrepreneurial spirit that thrives in South Africa. The event, coinciding with Global Entrepreneurship Week, brought together a diverse audience, including Minister Stella Ndabeni-Abrahams, Premier Panyaza Lesufi, business leaders, and representatives from international organizations.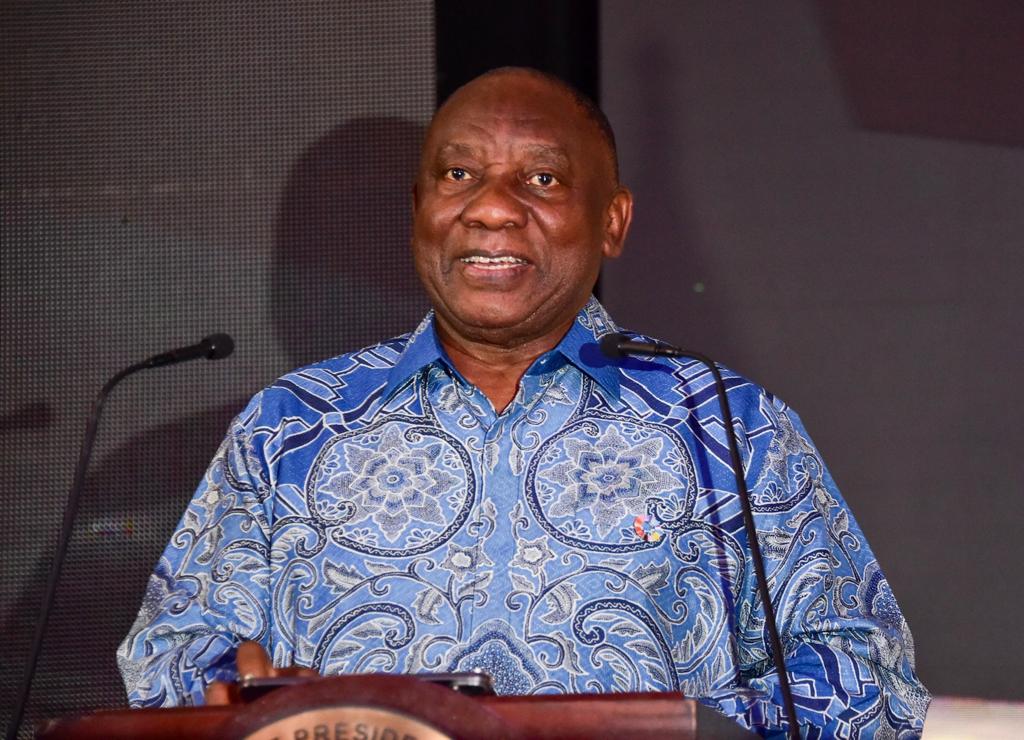 President Ramaphosa emphasized the crucial role of small and medium-sized enterprises (SMMEs) and co-operatives in steering the nation towards economic recovery amid global challenges. Acknowledging the setbacks caused by COVID-19, he stressed the need for a collective effort to strengthen the ecosystem supporting entrepreneurs.
One highlight was the progress made by the Department of Small Business Development in implementing the National Small Enterprise Development Strategic Framework. President Ramaphosa highlighted the ongoing efforts to streamline regulatory processes, with a focus on addressing the 29 identified legislative impediments hindering small businesses.
Addressing market concentration and promoting access, especially for underrepresented groups, emerged as a key theme. The President commended the Competition Commission's work in dismantling anti-competitive practices, emphasizing the importance of state procurement policies and Enterprise Supplier Development programs in opening opportunities for SMMEs.
Financial support for SMMEs and co-operatives, a critical challenge, was underscored by President Ramaphosa. He outlined government initiatives, including loans, blended finance, credit guarantees, and first loss facilities to bridge the estimated R500 billion SMME credit gap. The President highlighted the success of institutions like SEFA and the National Empowerment Fund in creating jobs and sustaining economic growth.
Entrepreneurship support took center stage in the Strategic Framework, with President Ramaphosa setting a target to establish 100 small enterprise incubators during the 6th Administration. The increasing engagement in entrepreneurial activity, as indicated by the Global Entrepreneurship Monitor, reinforces the National Development Plan's vision of creating 11 million jobs by 2030, with 9 million from small enterprises.
In conclusion, President Ramaphosa congratulated the award winners, acknowledging their role in revitalizing the economy. He expressed gratitude to Minister Stella Ndabeni-Abrahams and sponsors for organizing the event, recognizing and celebrating the exceptional talent contributing to the country's prosperity.
The Presidential SMME and Co-operatives Awards showcased not only the accomplishments of entrepreneurs but also the commitment of the government and its partners to foster a thriving environment for small businesses in South Africa.