Connections2Communities (C2C): Towards a Shared Understanding on the Idea and the Ideal of Mentorship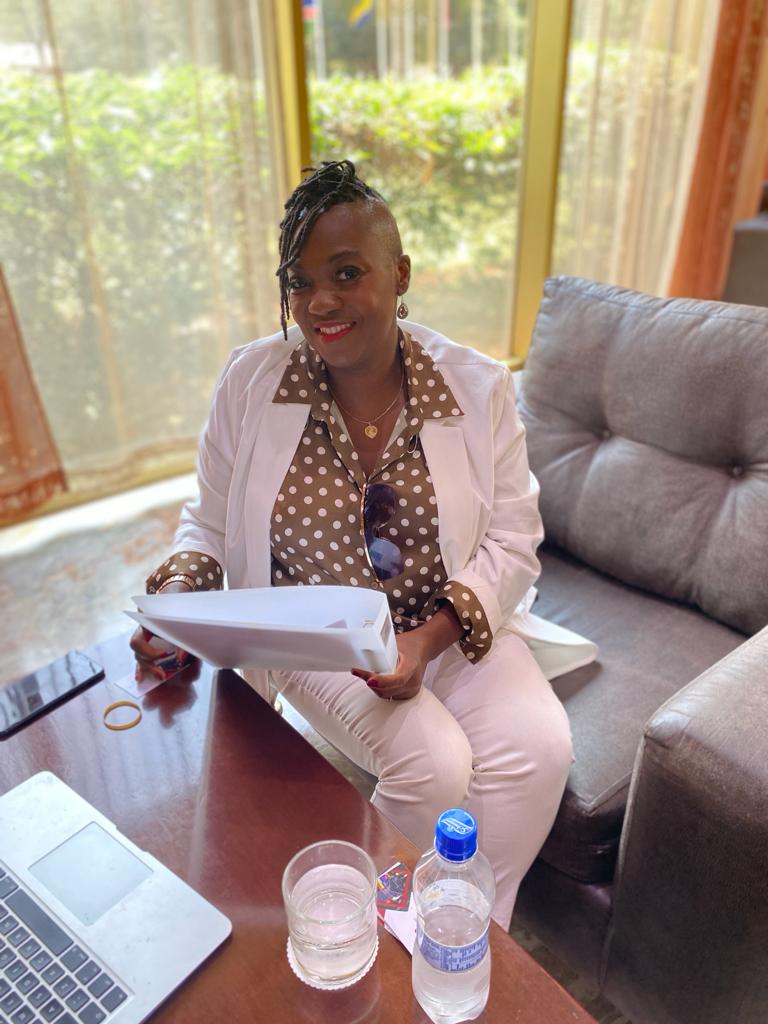 Maureen Manongwa Nyakuchena, 14/12/2020
My name is Maureen, I am a businesswoman based in the United Kingdom (UK) and I am a forward leaning person, who believes that I must walk the talk so that future reflects the decisions and actions of today.
I am fully convinced in the idea that if you believe in change, you should never wait for anyone to give it character and personality.
As such, like many other people, I have been following Mr. Mawere's Facebook-live shows on social media and since I had not met him before, I personally decided to directly send him a message whether he would respond or not since I had also tried in vain to reach Mr. Strive Masiyiwa.
Mr Mawere's Facebook Live shows greatly inspired me and so naturally, this provoked me to let him know of my wish to learn more from him.
After privately following Mr. Mawere, it occurred to me that I have nothing to lose that to take this leap of faith and I pressed the send button on my WhatsApp and we started to communicate.
I was surprised that he responded by sharing a thread of a conversation with another person who like me also wanted to be mentored by him.
Mr Mawere's request is that I must consider building a circle of 100 members for me to benefit effectively rather than a one-to-one approach that finite time in a day does not permit.
I am more than inspired that he has accepted that I can join a structured mentorship circle using him as a glue to connect with others and had no problem in being part of a class that I will lead under my name using Connections2Communities as a vehicle.
I know I am not the only one who wants to get ahead in life quicker and since learning never ends, I believe that by being part of a class in which I can play a part in its building, my communication skills will be put to a test.
In all this, I think that as a business entity or individual, for a yearly fee of R2000 or R500 respectively towards being a member or participant in this academy or synagogue of learning life skills is cheap and affordable when compared to the benefits associated with the exercise.
Below is a thread of my conversation with Mr. Mawere which also includes threads of conversations he had with other people in regard to mentorship.
Conversation with Maureen
[12/13, 10:16 AM] Maureen: Good Morning Sir
My name is Maureen Manongwa Nyakuchena I am businesswoman based in the UK. I was following your business coaching and all your live videos and I got inspired and I would really want to have a business talk with you so I can learn more in business. I was trying to reach out to Sir Strive Masiiwa then because of Covid nothing happened but hearing your business coaching on Facebook made me feel like I really want to walk with you throughout my business journey, I will be in Zimbabwe in January and I could maybe try and meet you in South Africa if I have to I hope you are well and staying safe stay blessed Sir.
Regards
Maureen
Conversation with Leonard
[12/13, 10:21 AM] mdmawere1: [12/10, 10:14 AM] Leonard Gwanyanya: Is there a C2C Citizen WhatsApp group or it's just on Facebook?
[12/10, 10:15 AM] Leonard Gwanyanya: I would like to join if there is one
[12/10, 10:15 AM] mdmawere1: Who is this?!
[12/10, 10:15 AM] Leonard Gwanyanya: It's Leonard Gwanyanya
[12/10, 10:16 AM] mdmawere1: Ok great. Are you in SA?
[12/10, 10:16 AM] Leonard Gwanyanya: Yes, I'm in Centurion, Pretoria
[12/10, 10:17 AM] mdmawere1: What do you do?!
[12/10, 10:19 AM] Leonard Gwanyanya: I do supply & fitment of in-car entertainment products, Android radios, reverse cameras, dash-cameras, headrest screens, car sound, alarms & accessories
[12/10, 10:20 AM] mdmawere1: Great.
[12/10, 10:20 AM] mdmawere1: What provoked you to DM mail me?
[12/10, 10:22 AM] Leonard Gwanyanya: I watched a video on top there where you were interviewing a certain guy. You were asking relevant, hard-hitting questions
[12/10, 10:27 AM] mdmawere1: CONVERSATIONS THAT ARE WORTH SHARING
Please read the thread below and kindly respond to the question of the day; "Is the content and context relevant to you?" and if so in what way?
Conversation with Yvonne
[12/8, 8:24 PM] Yvonne: Good evening Mr. Mawere
Thank you for a great meeting and formation into understanding the way forward of a value and business.
Contacts are very important and I have learnt one or two things today and am hoping to learn more once I join the group.
Thank you for your time.
Regards
[12/8, 8:46 PM] mdmawere1: Thanks. Hope you have been able to access the video links for you to share with your connections in the hope that they may be inspired, provoked and ignited to be positive change agents and critical thinkers on the myriad real problems that challenge many of us especially in this new normal.
[12/8, 8:54 PM] Yvonne: I do not have the video links may you kindly forward to me??
Am very much interested in joining the C2C and I will forward to as many connections as i can
[12/8, 8:56 PM] Yvonne: Thank you and I will revert back to you if I have any questions
[12/8, 9:09 PM] mdmawere1: No problem.
[12/8, 9:09 PM] mdmawere1: https://zonfulenergy.com/membership/
[12/8, 9:39 PM] Yvonne: With this link do I just subscribe with a R500? Then after will I be automatically be on the group??
[12/8, 9:41 PM] mdmawere1: Yes
[12/10, 7:45 AM] Yvonne: Good morning Mr. MAWERE
[12/10, 7:45 AM] mdmawere1: Good morning
[12/10, 8:43 AM] Yvonne: Mr Mawere, How is your program today?? Like I mentioned in my previous message above, i would like to have a meeting with you at the Royal Restaurant today if you are available.
This I would like to have a one on one meeting with you with a repeat of an intense explanation of C2C so that as I join your group today at our meeting I may also be able to have a clear understanding of the purpose of the group in further explaining to my fellow contacts. Would it be possible to meet??
I will be available at 12h30
Warm Regards
Yvonne
[12/10, 8:47 AM] mdmawere1: Thanks. C2C is not me and I should like to think it would be wrong for me to substitute a group of free spirited people.
[12/10, 8:49 AM] Yvonne: No am coming to you as an individual sir
[12/10, 8:50 AM] mdmawere1: What has this to do with C2C?
[12/10, 8:51 AM] Yvonne: I am going to meet you at my own expenses and also the lunch was communicated to us but am sorry that we did not pay and I would like to go and make my part payment if possible
[12/10, 8:52 AM] Yvonne: I was asking for a meeting but if meeting with you for a further understanding of c2c has nothing to do with C2C my apologies sir unless i font understand you.
[12/10, 9:37 AM] Yvonne: When I go to the link I find 3 products: Business Membership, Mentorship, C2C. My question is can one affiliate to all or only one of the above??
[12/10, 9:39 AM] mdmawere1: You can do mentorship plus C2C of you are joining as an individual. If you are going as business, you can do #1.
[12/10, 9:50 AM] Yvonne: Thank you
[12/10, 9:57 AM] mdmawere1: Let me know after joining. I would very much like to meet with you. You have the spirit in you to get ahead. We can arrange a get together with many others who may be interested in meeting.
I have shared a conversation I had with others this morning in another group. I am not sure whether you are interested in learning from shared threads and conversations. If you are, I will send you.
[12/10, 9:58 AM] Yvonne: To be very honest am inspired and yes I would like to receive the conversations.
[12/10, 10:02 AM] Yvonne: Without abusing my opportunity of having this privilege of chatting to you Mr Mawere…I want to join as a business because my gut spirit tells me my intentions to learn and grow myself with established business people together with my energy and hard work that I will put in will allow me to understand a lot more.
Thank you sir. I will let you know after I join.
Conversation with Maureen
[12/13, 11:13 AM] Maureen: Amazing stuff there so where do I go from here Sir? I want to join as a business member. I will give you a bit of background of myself I moved to UK in 1999 and I was about 24 years old I'm now 44 years. I had a very tough road during my stay in this country but I worked my way through. I worked as a care assistant for many years then I was going through hardships and so I decided to occupy my mind and I came up with a business idea of having my own Perfume. I did my research and then came up with a certain company in Germany. I contacted them and I created my first perfume and it was a dream come true, then it was challenges trying to put it on the market and then I decide to leave it and carried on working as a Care Giver. I decided to start my own Care company but I had no idea on how to start a care business and a lot of people said you need to be a nurse or with a degree background in health and social care but I did not give up till I contacted CQC, a company which register Care companies and I was advised to go through a level 5 NVQ Leadership skill course and I started on working towards that course after that I started working on opening my care company and it was not easy but I eventually managed to open my business and the beginning was very hard but I carried on till I was fully registered with CQC and now I am running my a Care company in Great Britain and I have also managed to start the following businesses: Male Clothing Line, Cosmetic Line, Music Promotion Business
I have a record Label company, I manage music artists, mentor them and promote music events and promoting upcoming artists and recognition of the whole arts and musicians through events ,dress music artists .In future I would also want to have a charity drop in for women who are in abusive relationships in Zimbabwe or who are involved in abusive relationships so that I can share my past experience and help them through and their well-being and also planning to open a care service in Zimbabwe. I have registered the company already but in future that's my dream so I really need a business coach like yourself Sir. I am here to learn and to expand in what I'm doing or rather what I have already started. Can you please guide me on how I can connect with yourself sir thank you.
Regards
Maureen
[12/13, 11:33 AM] Maureen: Hello again I have opened some attachments and there is a payment page and I'm lost how much is being paid and also do you mind just explaining a bit more on how the process goes so that I can have a full understanding and I would love to join the platform I can learn a lot from what I'm reading so far thank you.
[12/13, 12:11 PM] mdmawere1: Thanks. Powerful story of endurance. Your story needs space and you are the living part of it.
Sometimes the people closest to you are the very people who may not understand you.
The idea behind C2C is to raise awareness that connected people can choose to share and in so doing inspire others without any living person pretending to know what is yet to happen in life.
You took the first step to contact from information that exists in the public domain.
We have taken the number of 100 or a centenary to be the minimum number of companies or individuals that should be in your circle.
It is not unusual to find it impossible to get a circle of just 10 people who understand you and complement you in life.
The C2C that you then create by sharing your stories become the basis of creating your new family or company from which you can draw inspiration.
Imagine you are the first CEO in your family or circle, how lonely can be the reality of life?
How many people who believe that they have arrived and see no need of learning from people they don't know? How many of us actually take pride in being inaccessible?
However the blueprint and intended operation of life precludes me retailing myself or anyone for that matter including you.
Instead of being a mentor to one, it is not efficient to build a minimum classroom of 100 so that the mentees can know each other using the mentor only as a hook to connect and share.
You can use the link and choose the business category. The membership fee per annum is shown there. If you have a problem in finding it, let me know.
Do you think you have a minimum of 10 people who you can call your circle or company, if so, you need to share the above thread so that when they read, they also may see the need to accelerate so that we can reach the target earlier than later?
You can call this circle MMN-C2C MENTORSHIP being a group that is inspired by Ms. Maureen Manongwa Nyakuchena under the C2C platform of which you will be the first member in the circle.

The Journey, the Passion and Opportunities – Connections2Communities (C2C)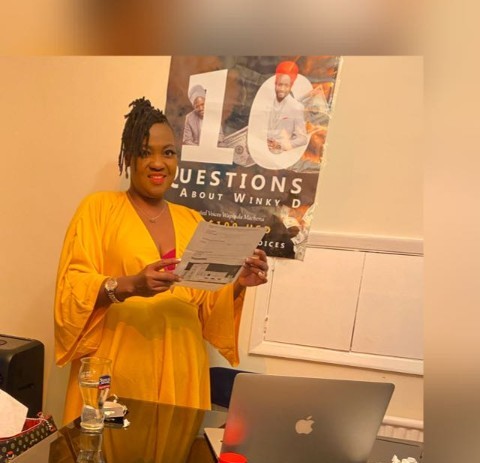 Maureen Manongwa Nyakuchena, 17/12/2020
From my childhood, I grew up with so much energy and determination to pursue my dreams and achieve my goals in life and these qualities keep me focussed on the things that I set my heart on.
I am so grateful that my parents also recognised the same in me when I was young and this has greatly encouraged me to aim high and think big regardless of circumstances.
Despite the energy, determination and parental support, I have come to appreciate that being surrounded by the right people who have a shared understanding with you on the things that you want to achieve can open doors, boost your confidence and create opportunities for you.
As such, one of the basic steps to achieve that is to seek a mentor who can share his/her experiences and insights with you in a way that helps you to identify and engage the right people to interact with in the pursuit of your goals
Recently, I engaged in a telephone conversation with a media personality, Brian Kazungu and businessman Mutumwa Mawere under the Connections2Communities (C2C) initiative and I discovered that there is so much in common among people when they choose to connect and pursue their dreams.
C2C is paid up member-driven initiative which seeks to raise awareness on the urgency and need for people to be active citizens on any aspect of human life through working together than individually in building community power towards solving problems that are faced from time to time.
In my conversation with mentioned gentlemen, just like me having a passion for the development of the music industry across the world especially in Zimbabwe, I also discovered that Mutumwa Mawere, the Chairperson of the 1873 Network which runs 1873FM is also passionate about music.
Despite having followed him up through social media and linking up with him for the sake of business mentorship, I came to also know that he has written several songs which were produced by the Ghanian national Fredrick Koomson who also helps to train upcoming artists and develop the music industry in our society.
From my side, I have a Music Record Label company, Trusted Voices Entertainment under which we also manage and promote upcoming music Zimbabwean artists such as Cjah Matsotsi.
Over and above the promotion of upcoming artists and the recognition and celebration of the whole arts industry through various activities, we also mentor these artists and promote music events.
So, just like the name Connections2Communities suggests, I discovered that when like-minded people connect, they can build better communities that strive for better ideals.
Imagine I used to just watch Mutumwa's Corporate Literacy live shows on Facebook especially when he does them from The Royal India Restaurant in Sandton, South Africa but through our interaction, I decided that when I am in South Africa with my artists, we can actually patronize this restaurant in order to experience the inviting atmosphere that we see on the Facebook shows.
All this shows that the connections that people choose to create or engage in within their communities can spiral into bigger things like business collaborations that were not imagined before.
In the same discussion, I indicated how my passion for music was inspired by my daughter Collette Nyanduwa aka Coco who is a very gifted musician that I would want to give the best of my support for her to soar to the highest possible levels that her passion and gift can take her.
Interestingly, in my later conversations with Brian Kazungu, who is the editor of iniafrica news, he highlighted that in their publication, they have a music consultant as a columnist on their platform.
The music industry consultant that Brian mentioned is an Australian based Zimbabwe national Israel Sebenzo who is also a singer, song writer as well as Artist and Reportoir (AR) Executive with extensive knowledge and experience in the music industry.
These engagements and discoveries shows that when you believe in something, you must take a step of faith and do something about it especially through connecting yourself with people who share the same ideals with you so that you can see the universe conspiring to your advantage.
Being part of the C2C community is of the choices that have suddenly made me to see the power of associating with other people than trying to individually tackle the issues that you find yourself facing from time to time.
If you would like to become a member of the same platform towards engaging with those of similar interests and pursuits in life, you can subscribe on the following link: https://zonfulenergy.com/membership/
What Is A Company? – When Structural Transformation Implies Conversing with Known Identities – Connections2Communities (C2C)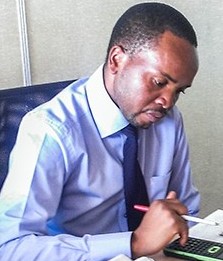 Brian Tawanda Manyati, 15/12/2020
When I created the WHAT IS A COMPANY WhatsApp group, I expected the title to provoke interest since my intention was to provoke engagement as well as to inspire and/or excite others to be interested in better understanding what a company is and is not.
I am a member of Connections2Communities (C2C) initiative and I am passionate about learning, unlearning and relearning concepts that have eluded me as an individual because the people I ordinarily interact with also are challenged on corporate issues and matters.
When I joined C2C and paid my dues, it was all in the hope that I will deepen and broaden my understanding of important matters including corporate issues.
It was always my expectation that when two or more people gather for a certain cause especially to learn and perfect their understanding on a problem, introducing, identifying and knowing each other would be a priority that helps in our choices and actions.
Since I am also a member of many WhatsApp groups in which I even hardly know who is who in the same group, I often wonder why people would join a group of persons yet assert privacy and confidentiality when in fact they need to build a bigger circle of possibilities.
I thought of highlighting this challenge because I have observed in many groups that people that we look up to like Mr Mawere get overwhelmed with messages from individuals in these groups who choose to flood his inbox with requests for one on one engagements.
This approach usually discourages people that we look up to from being part of such groups where there are people who not even participate but are only interested in fishing for contact details to self-promote themselves without any regard or interest in building community power.
As such, I believe that it in order for us to develop as communities, there is need for structural transformation even in our engagements on social media platforms so that our interaction is defined and guided by recognizable identification of parties involved.
Regrettably, this is not the case as the thread below demonstrates:
[12/15, 12:54] Mutumwa Mawere: Thanks. Are you following the THREADS?
The idea is that the group discussions on WHAT IS A COMPANY becomes a course on its own as should also be WHAT IS A LEADER but this requires focus and diligence.
At this stage, the people in the group who joined randomly are typical of the broader challenge faced in many democracies – apathy.
[12/15, 13:05] briantawandamanyati: True, I needed to sentiment similarly that mere failure of a voluntarily joining and highly likely outright independent individuals, to introduce selves, just their names and occupation/s exemplifies exactly the voter apathy faced in broader issues electoral. In corporate governance, they are fighting against this too, it's called shareholder passivism though institutional shareholders lead at that bad practice which has been picked out as one of the chief reasons of most unexpected corporate collapses the world has had or is painfully experiencing. In politics, apathy is causing a politically active people online to be reigned over by a people they would have spent a long time berating, 5 years of throwing every brick bat, but commonly unable to act where it matters most, due to apathy. Yes indeed the behaviors on WhatsApp groups, in terms of a voluntarily joining set of individuals failing to structure ourselves as an organized online community is probably indicative of a major problem always faced by many democracies. Apathy, apathy, apathy, in governance it's sloth.
[12/15, 13:10] Mutumwa Mawere: Imagine your comments were directed at real EXPERIENCES drawn from the group, what value would this be to third party actors who may wish to be part of it?
[12/15, 13:55] briantawandamanyati: In the C2C What is a Leader and What is a Company group, both in which so far I have learnt of a drag of feet when it comes to revealing our identities freely so as to know one another well and converse onward from the point of knowing one another. We sing transformational leadership but are unable to exercise it when given a chance. Most of us wait to see others fail, wait to see a group fail, wait to see an idea fail, we are unable to lead to let an idea rise us up and up and be never what we were yesterday.
I have told colleagues openly when one asked the reason why we should introduce ourselves first that: As Whatsapp group administrator, it is why I have been responding with the view cited below:
Name introductions, current occupation or trade, city and country of residence currently are in order for us to converse on C2C Corporate Literacy as a people who know one another. It is a transformational approach from what we have grown used to, it is different from conversing with strangers.
Another conversation was as highlighted below:
[11/27, 19:23] +263 78 379 0272: Kindly explain these ID numbers please, am not in the know
[11/27, 19:28] Mutumwa Mawere: The ID system is meant to allow us to debate and share with people we know. Imagine a human civilization without identity system.
[12/15, 13:58] Mutumwa Mawere: Is Identity generally a problem? So far people generally want to be private yet abuse others privately to get ahead without giving up anything to secure the right.
What is the menace in WhatsApp groups? Those who are perceived to be leaders are then targeted and abused in many closed loop groups like WhatsApp.
[12/15, 14:20] briantawandamanyati: Seeking self-identification goes against use of pseudonyms, that is one of the challenges especially if one is only on groups for out rightly only and only political activism. Many fear state security, how about separating it by making self-identity open, such that those working for state remain the only ones with hidden identities then everyone may know a bit better than guess and guess or be in fear of the unknown. At times it is only a form of deliberate lack on one's part. Is it not that the likes of Hopewell Chin'ono known for political activism is using his personal name, and to those happier with his actions it is clear cut knowledge of him. So I wonder how pseudonym users gain belief from others even for causes they are firm about belief wise. After all our genuine identities are surrendered already unwillingly to servers, our mistrust that our names may be abused have never been material, after all those companies manning app servers know too well the extent of revenue loss from abuse of client personal information/s.
[12/15, 14:22] briantawandamanyati: What worked wonders yesteryears, which is pseudonym use, may not do so effectively today.
Brian and Mutumwa`s Chat Room, is a zwnews24 column on an interview series between businessman Mutumwa Mawere and 1873 Radio`s Brian Tawanda Manyati (BTM).*
The author, Brian Tawanda Manyati (BTM) is a Chartered Governor and Accounting Technician and contactable on:
LinkedIn – briantawandamanyati
Email: tawandamanyati@gmail.com
+263772815211
In order to register for C2C Mentorship, you can click on the following link https://zonfulenergy.com/membership/