Connections2Communities (C2C): Towards a Shared Understanding on the Idea and the Ideal of Mentorship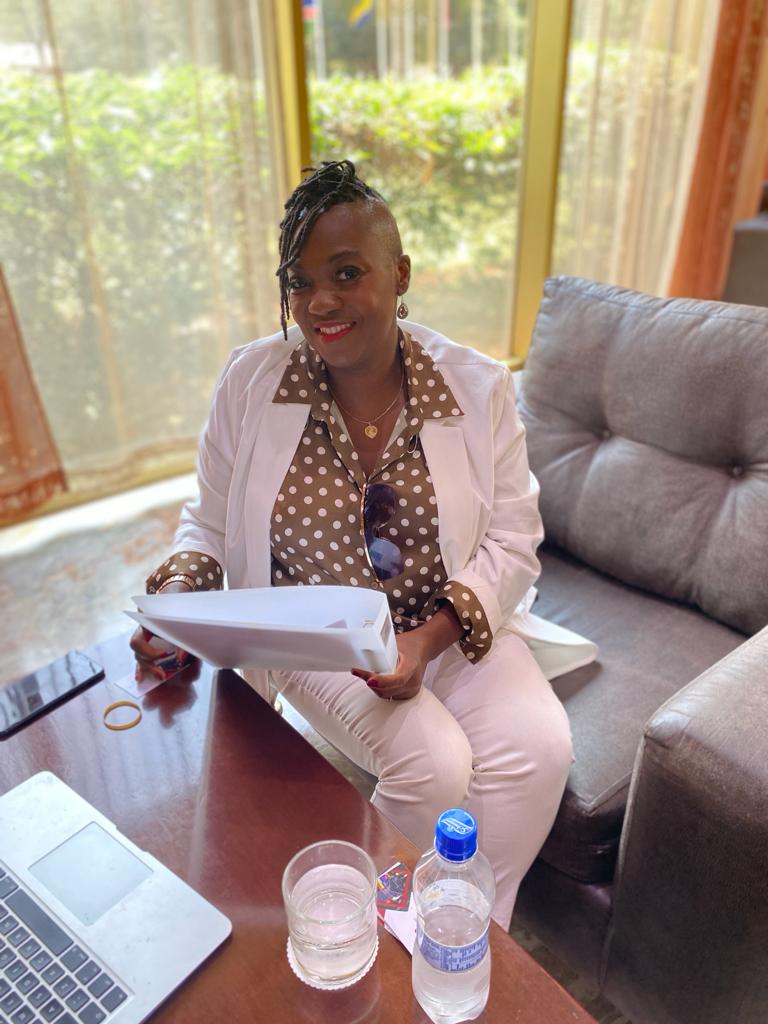 Maureen Manongwa Nyakuchena, 14/12/2020
My name is Maureen, I am a businesswoman based in the United Kingdom (UK) and I am a forward leaning person, who believes that I must walk the talk so that future reflects the decisions and actions of today.
I am fully convinced in the idea that if you believe in change, you should never wait for anyone to give it character and personality.
As such, like many other people, I have been following Mr. Mawere's Facebook-live shows on social media and since I had not met him before, I personally decided to directly send him a message whether he would respond or not since I had also tried in vain to reach Mr. Strive Masiyiwa.
Mr Mawere's Facebook Live shows greatly inspired me and so naturally, this provoked me to let him know of my wish to learn more from him.
After privately following Mr. Mawere, it occurred to me that I have nothing to lose that to take this leap of faith and I pressed the send button on my WhatsApp and we started to communicate.
I was surprised that he responded by sharing a thread of a conversation with another person who like me also wanted to be mentored by him.
Mr Mawere's request is that I must consider building a circle of 100 members for me to benefit effectively rather than a one-to-one approach that finite time in a day does not permit.
I am more than inspired that he has accepted that I can join a structured mentorship circle using him as a glue to connect with others and had no problem in being part of a class that I will lead under my name using Connections2Communities as a vehicle.
I know I am not the only one who wants to get ahead in life quicker and since learning never ends, I believe that by being part of a class in which I can play a part in its building, my communication skills will be put to a test.
In all this, I think that as a business entity or individual, for a yearly fee of R2000 or R500 respectively towards being a member or participant in this academy or synagogue of learning life skills is cheap and affordable when compared to the benefits associated with the exercise.
Below is a thread of my conversation with Mr. Mawere which also includes threads of conversations he had with other people in regard to mentorship.
Conversation with Maureen
[12/13, 10:16 AM] Maureen: Good Morning Sir
My name is Maureen Manongwa Nyakuchena I am businesswoman based in the UK. I was following your business coaching and all your live videos and I got inspired and I would really want to have a business talk with you so I can learn more in business. I was trying to reach out to Sir Strive Masiiwa then because of Covid nothing happened but hearing your business coaching on Facebook made me feel like I really want to walk with you throughout my business journey, I will be in Zimbabwe in January and I could maybe try and meet you in South Africa if I have to I hope you are well and staying safe stay blessed Sir.
Regards
Maureen
Conversation with Leonard
[12/13, 10:21 AM] mdmawere1: [12/10, 10:14 AM] Leonard Gwanyanya: Is there a C2C Citizen WhatsApp group or it's just on Facebook?
[12/10, 10:15 AM] Leonard Gwanyanya: I would like to join if there is one
[12/10, 10:15 AM] mdmawere1: Who is this?!
[12/10, 10:15 AM] Leonard Gwanyanya: It's Leonard Gwanyanya
[12/10, 10:16 AM] mdmawere1: Ok great. Are you in SA?
[12/10, 10:16 AM] Leonard Gwanyanya: Yes, I'm in Centurion, Pretoria
[12/10, 10:17 AM] mdmawere1: What do you do?!
[12/10, 10:19 AM] Leonard Gwanyanya: I do supply & fitment of in-car entertainment products, Android radios, reverse cameras, dash-cameras, headrest screens, car sound, alarms & accessories
[12/10, 10:20 AM] mdmawere1: Great.
[12/10, 10:20 AM] mdmawere1: What provoked you to DM mail me?
[12/10, 10:22 AM] Leonard Gwanyanya: I watched a video on top there where you were interviewing a certain guy. You were asking relevant, hard-hitting questions
[12/10, 10:27 AM] mdmawere1: CONVERSATIONS THAT ARE WORTH SHARING
Please read the thread below and kindly respond to the question of the day; "Is the content and context relevant to you?" and if so in what way?
Conversation with Yvonne
[12/8, 8:24 PM] Yvonne: Good evening Mr. Mawere
Thank you for a great meeting and formation into understanding the way forward of a value and business.
Contacts are very important and I have learnt one or two things today and am hoping to learn more once I join the group.
Thank you for your time.
Regards
[12/8, 8:46 PM] mdmawere1: Thanks. Hope you have been able to access the video links for you to share with your connections in the hope that they may be inspired, provoked and ignited to be positive change agents and critical thinkers on the myriad real problems that challenge many of us especially in this new normal.
[12/8, 8:54 PM] Yvonne: I do not have the video links may you kindly forward to me??
Am very much interested in joining the C2C and I will forward to as many connections as i can
[12/8, 8:56 PM] Yvonne: Thank you and I will revert back to you if I have any questions
[12/8, 9:09 PM] mdmawere1: No problem.
[12/8, 9:09 PM] mdmawere1: https://zonfulenergy.com/membership/
[12/8, 9:39 PM] Yvonne: With this link do I just subscribe with a R500? Then after will I be automatically be on the group??
[12/8, 9:41 PM] mdmawere1: Yes
[12/10, 7:45 AM] Yvonne: Good morning Mr. MAWERE
[12/10, 7:45 AM] mdmawere1: Good morning
[12/10, 8:43 AM] Yvonne: Mr Mawere, How is your program today?? Like I mentioned in my previous message above, i would like to have a meeting with you at the Royal Restaurant today if you are available.
This I would like to have a one on one meeting with you with a repeat of an intense explanation of C2C so that as I join your group today at our meeting I may also be able to have a clear understanding of the purpose of the group in further explaining to my fellow contacts. Would it be possible to meet??
I will be available at 12h30
Warm Regards
Yvonne
[12/10, 8:47 AM] mdmawere1: Thanks. C2C is not me and I should like to think it would be wrong for me to substitute a group of free spirited people.
[12/10, 8:49 AM] Yvonne: No am coming to you as an individual sir
[12/10, 8:50 AM] mdmawere1: What has this to do with C2C?
[12/10, 8:51 AM] Yvonne: I am going to meet you at my own expenses and also the lunch was communicated to us but am sorry that we did not pay and I would like to go and make my part payment if possible
[12/10, 8:52 AM] Yvonne: I was asking for a meeting but if meeting with you for a further understanding of c2c has nothing to do with C2C my apologies sir unless i font understand you.
[12/10, 9:37 AM] Yvonne: When I go to the link I find 3 products: Business Membership, Mentorship, C2C. My question is can one affiliate to all or only one of the above??
[12/10, 9:39 AM] mdmawere1: You can do mentorship plus C2C of you are joining as an individual. If you are going as business, you can do #1.
[12/10, 9:50 AM] Yvonne: Thank you
[12/10, 9:57 AM] mdmawere1: Let me know after joining. I would very much like to meet with you. You have the spirit in you to get ahead. We can arrange a get together with many others who may be interested in meeting.
I have shared a conversation I had with others this morning in another group. I am not sure whether you are interested in learning from shared threads and conversations. If you are, I will send you.
[12/10, 9:58 AM] Yvonne: To be very honest am inspired and yes I would like to receive the conversations.
[12/10, 10:02 AM] Yvonne: Without abusing my opportunity of having this privilege of chatting to you Mr Mawere…I want to join as a business because my gut spirit tells me my intentions to learn and grow myself with established business people together with my energy and hard work that I will put in will allow me to understand a lot more.
Thank you sir. I will let you know after I join.
Conversation with Maureen
[12/13, 11:13 AM] Maureen: Amazing stuff there so where do I go from here Sir? I want to join as a business member. I will give you a bit of background of myself I moved to UK in 1999 and I was about 24 years old I'm now 44 years. I had a very tough road during my stay in this country but I worked my way through. I worked as a care assistant for many years then I was going through hardships and so I decided to occupy my mind and I came up with a business idea of having my own Perfume. I did my research and then came up with a certain company in Germany. I contacted them and I created my first perfume and it was a dream come true, then it was challenges trying to put it on the market and then I decide to leave it and carried on working as a Care Giver. I decided to start my own Care company but I had no idea on how to start a care business and a lot of people said you need to be a nurse or with a degree background in health and social care but I did not give up till I contacted CQC, a company which register Care companies and I was advised to go through a level 5 NVQ Leadership skill course and I started on working towards that course after that I started working on opening my care company and it was not easy but I eventually managed to open my business and the beginning was very hard but I carried on till I was fully registered with CQC and now I am running my a Care company in Great Britain and I have also managed to start the following businesses: Male Clothing Line, Cosmetic Line, Music Promotion Business
I have a record Label company, I manage music artists, mentor them and promote music events and promoting upcoming artists and recognition of the whole arts and musicians through events ,dress music artists .In future I would also want to have a charity drop in for women who are in abusive relationships in Zimbabwe or who are involved in abusive relationships so that I can share my past experience and help them through and their well-being and also planning to open a care service in Zimbabwe. I have registered the company already but in future that's my dream so I really need a business coach like yourself Sir. I am here to learn and to expand in what I'm doing or rather what I have already started. Can you please guide me on how I can connect with yourself sir thank you.
Regards
Maureen
[12/13, 11:33 AM] Maureen: Hello again I have opened some attachments and there is a payment page and I'm lost how much is being paid and also do you mind just explaining a bit more on how the process goes so that I can have a full understanding and I would love to join the platform I can learn a lot from what I'm reading so far thank you.
[12/13, 12:11 PM] mdmawere1: Thanks. Powerful story of endurance. Your story needs space and you are the living part of it.
Sometimes the people closest to you are the very people who may not understand you.
The idea behind C2C is to raise awareness that connected people can choose to share and in so doing inspire others without any living person pretending to know what is yet to happen in life.
You took the first step to contact from information that exists in the public domain.
We have taken the number of 100 or a centenary to be the minimum number of companies or individuals that should be in your circle.
It is not unusual to find it impossible to get a circle of just 10 people who understand you and complement you in life.
The C2C that you then create by sharing your stories become the basis of creating your new family or company from which you can draw inspiration.
Imagine you are the first CEO in your family or circle, how lonely can be the reality of life?
How many people who believe that they have arrived and see no need of learning from people they don't know? How many of us actually take pride in being inaccessible?
However the blueprint and intended operation of life precludes me retailing myself or anyone for that matter including you.
Instead of being a mentor to one, it is not efficient to build a minimum classroom of 100 so that the mentees can know each other using the mentor only as a hook to connect and share.
You can use the link and choose the business category. The membership fee per annum is shown there. If you have a problem in finding it, let me know.
Do you think you have a minimum of 10 people who you can call your circle or company, if so, you need to share the above thread so that when they read, they also may see the need to accelerate so that we can reach the target earlier than later?
You can call this circle MMN-C2C MENTORSHIP being a group that is inspired by Ms. Maureen Manongwa Nyakuchena under the C2C platform of which you will be the first member in the circle.

IDC's Tshepo Ramodibe Cornered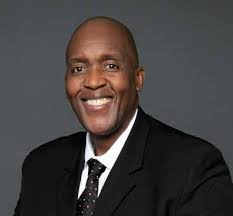 In a remarkable development, IDC's spokesperson, Mr. Tshepo Ramodibe, who was quoted in an article published by the Sunday World in relation to a judgement granted by Judge Motsamai Makume on 23 March 2022, in which he confirmed that, it was the IDC, a public institution, that had initiated the the litigation.
In a new twist, when Ramodibe was confronted to provide evidence that the litigation was authorized by the IDC and the use of public funds was justified, he threatened this publication, was evasive, abusive, refused and failed to provide the basis of the authority relied upon to prosecute the claim.
A dispute was registered as to whether a presiding judge could discuss a rescinding application without dealing with the challenge of IDC, Plaintiff's authority to litigate in the case 13276/14.
The suit was instituted by IDC in the high court of South Africa South Gauteng Local Division. In relation to this challenge on authority, it would appear it has taken IDC eight years to furnish the resolution binding this public institution to this litigation.
Mr. Peter Smith said, "what is puzzling about this matter is that IDC commented about a judgement in which Mr. Tshepo Ramodibe could not supply the impugned resolution. This raises a question of how public funds can be used for litigating a matter without the public institution, obeying the law. Rule 7 (seven) is a rule of court that provides for a litigant to challenge authority and therefore place a bar or any next step be taken prior to a court of law granting leave or being satisfied that the challenging authority does exist. Having looked at the record of exchanges between the reporters of IniAfrica.com with Mr. Tshepo Ramodibe, the inescapable conclusion is that IDC and its attorneys Werksmans, clearly have no obligation to observe the law and rules of court because after seven years, IDC has failed, refused and neglected to play its part in complying with this requirement."
Ms. Lara Geach said, she found the exchange between Mr. Tshepo Ramodibe and Mr. Peter Smith not only interesting, but thought provoking if not classic and below is the said exchange:
Tshepo Ramodibe
Mon, 4 Apr, 17:47 (20 hours ago)
to editor@iniafrica.com, me, psmith@iniafrica.com, tmpasiri@iniafrica.com, lovemorec@gmail.com, alugumigiven@gmail.com, cleopas@dawnholdings.com, Media, Chimwemwe, Tebatso
---
Mr Smith,

Please note that I have no concerns about the call made which was intended to get clarity on what was unclear in the emailed responses. All that is on record is a summation of the court ruling that confirmed the ruling court against the applicant.

The media is well aware of the matter and related court rulings. I suggest that any further enquiries in this regard be directed to appropriate legal platforms. The Judge and court that made the ruling is best placed to address any queries you may have.

I take confidence in the responses furnished by the IDC, as a public institution. Our Legal team and attorneys in the matter will guide any further interactions with your publication.

Regards,
Tshepo


Tshepo RamodibeTshepoR@idc.co.za011 269 3106Head: Corporate Affairswww.idc.co.za0829910851Corporate Affairs




—–Original Message—–
From: editor@iniafrica.com <editor@iniafrica.com>
Sent: Monday, 04 April 2022 17:17
To: Tinashe Mpasiri <tmpasiri@gmail.com>
Cc: Tshepo Ramodibe <TshepoR@idc.co.za>; psmith@iniafrica.com; tmpasiri@iniafrica.com; lovemorec@gmail.com; alugumigiven@gmail.com; cleopas@dawnholdings.com; Media <Media@idc.co.za>; Chimwemwe Mwanza <ChimwemweM@idc.co.za>; Tebatso Mokgoro <TebatsoM@idc.co.za>
Subject: Re: [External Sender] Re: IDC V MAWERE & OTHERS

Dear Mr. Ramodibe,

Good afternoon,

I have been briefed by Mr. Mpasiri and I have listened to the audio of the conversation.
I am astonished that you refused to provide the required information for us to complete our work in the public interest.
Your comments are in the public domain about a judgment on a dispute that the IDC is being called upon to provide as required by the Constitution.
I need not remind you of the provisions of PAIA that provide for the open and unfettered disclosure of information in your possession when requested to provide it.
I need not remind you that s9(a) of PAIA gives effect to our constitutional right to access any information held by the State subject to the limitation in terms of s(9)(b)(i)(ii).
I am sure you will agree that s9(d) provides for the establishment and mandatory mechanisms or procedures to effect our right to access the requested information in a manner that enables our media platform to obtain access to records of a public body like the UDC swiftly, inexpensively and effortlessly as reasonably possible.
As you correctly stated, the judgment is in the public domain and such
s9(e) is instructive in that the requested information is beneficial to promote transparency, accountability, and effective government of public institutions by including but not limited to empowering the public and raising literacy on civics so that victims of injustice can exercise their rights in relation to public bodies like the IDC.
You will not doubt appreciate that our staff as citizens are under pressure to interpret the import of the judgment especially when regard is had to the fact that IDC does not advance credit to the retail public especially persons of foreign nationality.
We are at pains to understand the relationship between the IDC and the person of Mr. Mawere.
We also need to understand the functions and operation of IDC, especially with regard to the burning issue of authority so that the public can effectively scrutinize, and participate in, decision-making by public bodies like the IDC that affect their rights.
One of the questions that have been raised is whether persons of Zimbabwean heritage who are not eligible for BEE status can borrow from the IDC. This question is of significance because we have 28-year-old South Africans who were born in South Africa and are desirous of accessing credit facilities from development finance institutions.
Your tone in the conversation with Mr. Mpasiri was not only condescending but arrogance as if to suggest that a judgment granted in IDC's favor should only be subjected to scrutiny in the courts when you were at liberty commending on the same.
I find it strange that when provided with the information regarding why Mr. Mawere could not have attended two hearings at the same time, you chose to attack Mr. Mpasiri's bona fides and effectively the integrity of our platform.
I am writing this letter if you know where we are coming from as we believe in using the media to promote a culture of accountability and transparency.
I am still not sure why you called Mr. Mpasiri rather than respond to the questions that are critical for any reasonable person to establish whether the impugned judgment was tainted by fraud or not.
I have attached a letter addressed to Dr. Sanangaura dated 1 March 2021 seeking the same information that we sought from you today. Surely, logic dictates that it would not take more than a year for you to answer a simple question on behalf of a public body whether the IDC had authority to institute proceedings that relate to the Makume J judgment or not.

I look forward to your urgent response.
10 Lessons From The Hen – Bawinile Nyembe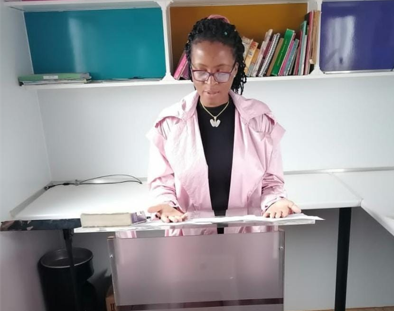 I believe the Bible is a book of principles, as pastor Morgan always says, "The word BIBLE stands for Basic Instructions Before Leaving Earth". Taking this note into account our Topic for today's intercession is 10 Lessons from the Hen.
Lesson Number 1: GOOD PLANNING
The Hen First Lays enough Eggs before she sits on them
The Book of Proverbs 21:5 reads (New Living Translation) "Good planning and hard work lead to prosperity, but hasty shortcuts lead to poverty"
Lesson Number 2: DISCIPLINE
When the Hen starts sitting on her eggs, she minimizes movement.
The Book of 1st Timothy 4:7 reads, "Have nothing to do with irreverent, silly myths. Rather train yourself for godliness"
Lesson Number 3: SACRIFICE & SELF DENIAL
The Hen Physically Loses weight while sitting on her eggs due to decreased feeding.
The Book of Colossians 2:23 says (New Living Translation), "These rules may seem wise because they require strong devotion, pious self-denial, and severe bodily discipline. But they provide no help in conquering a person's evil desires."
Lesson Number 4: INDISCRIMINATION & GENEROUSITY
A Hen can sit on eggs from another Hen.
The Book of Proverbs 22:9 says (New Living Translation), "Blessed are those who are generous, because they feed the poor."
Lesson Number 5: FAITH, HOPE & COURAGE
The Hen sits on her eggs for 21 days, patiently waiting and even if they do not hatch, she will lay eggs again.
The Book of Romans 8:24 says, "For in this hope we were saved; but hope that is seen is no hope at all. Who hopes for what he can already see?"
Lesson Number 6: SENSITIVE & DISCERNING
The Hen can detect unfertilized eggs and rolls them out.
The Book of Job 34:4 says, "Let us discern for ourselves what is right; let us learn together what is good"
Lesson Number 7: WISE, COURAGEOUS & REALISTIC
The Hen abandons the rotten eggs and starts caring for the hatched chicks, even if it is only 1.
The Book of Mark 12:34 says, When Jesus saw that the man answered wisely, He said to him, "You are not far from the kingdom of God." But after that no one dared question Him.
Lesson Number 8: PROTECTIVE LOVE
No one can touch the Hen's Chick.
The Book of Psalms 121:5-6 says, "The LORD is your keeper; the LORD is the shade on your right hand. The sun will not strike you by day, nor the moon by night"
Lesson Number 9: UNITY of PURPOSE
The Hen gathers all her Chicks together.
The Book of Romans 15:5 says, "May the God of endurance and encouragement grant you to live in such harmony with one another, in accord with Christ Jesus"
Lesson Number 10: MENTORING
The Hen Never abandons her chicks before they Mature.
The Book of Titus 2:6-8 says, "Likewise urge the young men to be sensible; in all things show yourself to be an example of good deeds, with purity in doctrine, dignified, sound in speech, which is beyond reproach, so that the opponent will be put to shame, having nothing bad to say about us"
The book of Luke 13:34 (Good News Translation) says "Jerusalem, Jerusalem! You kill the prophets; you stone the messengers God has sent you! How many times I wanted to put my arms around all your people, just as a hen gathers her chicks under her wings, but you would not let me!
I believe from today going forward into the Easters we will all not only learn from the HEN, but we will apply these lessons such that we can allow God to put his hand amongst us all just like the hen gathers her chicken under her wings.
CREDITS
Sermon Script Writer: Bawinile Nyembe
Proof Reader: Pastor Morgan Lekgetho Mogagabe
Address: Chiawelo Ext3, Soweto, South Africa
Ministry: IHPMI, © 2022 Bawinile Nyembe
Mupasiri v President Mnangagwa CCZ 34/21 – The search for the truth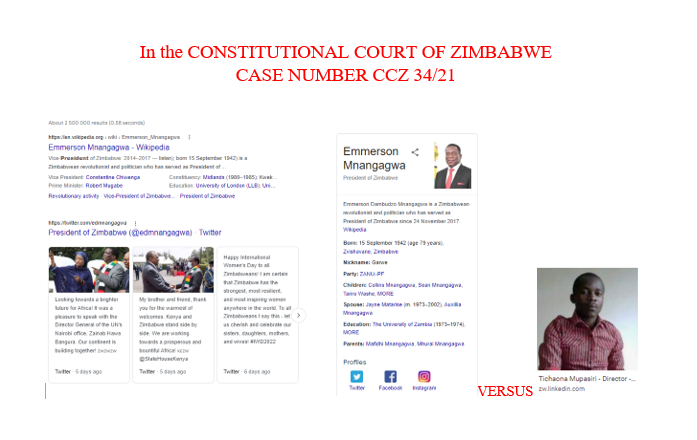 On 17 December 2021, Mr. Tichaona Mupasiri launched a court application in terms of s167(2)(d) as read with s167(3) of the Constitution asking the Constitutional Court of Zimbabwe (CCZ) to determine if President Mnangagwa failed to fulfill his constitutional obligations by failing and/or refusing to respond with facts regarding his state of knowledge and the extent of his personal involvement in the use of the reconstruction law, a law that was specifically created to deal with Mutumwa Mawere, to divest and deprive shareholders and directors of the control and direction of their companies.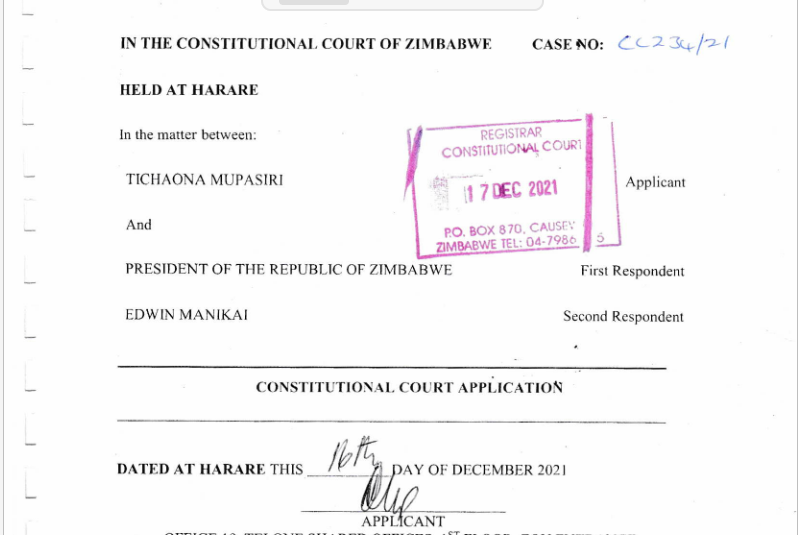 In response to this application, President Mnangagwa states that the facts he deposed to are known to him and are true and correct yet in reality, he discloses nothing known to him although he admits possessing knowledge that should allow the CCZ to determine whether the decision to use the reconstruction act was motivated by any public interest or was triggered by a major political fallout that Manikai, who is the Second Respondent in the matter, said occurred as a matter of fact between Mawere and Mnangagwa.
In this article, we deal with whether the allegation made by President Mnangagwa that it is incompetent on account of the fact that it relates to his alleged conduct prior to the date he became President and as such cannot be scrutinized in terms of the provisions of the 2013 Constitution.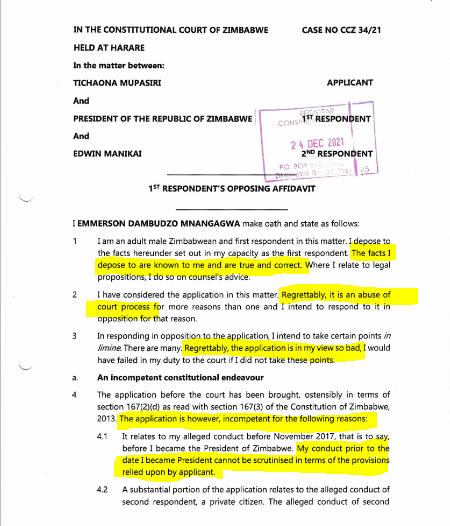 MUPASIRI'S ANSWERING AFFIDAVIT TO THE QUESTION OF WHETHER PRESIDENT MNANGAGWA'S OPPOSITION IS VALID OR NOT AS PER PARAGRAPHS (a)(4 & 4.1):
FIRST RESPONDENT'S ANSWERING AFFIDAVIT
I now turn to deal with the First Respondent's answering affidavit. I do not intent to deal with every averment therein. However, any failure to reply to any specific averment should not be construed as an admission thereof.
Ad paragraph 2
The allegation that my application is an abuse of court process is denied. This Application is intended to test whether the First Respondent's capricious, dismissive, contemptuous, arrogant and judgmental approach to a citizen like me who is searching for the truth regarding the serious and prejudicial remarks made against him by the Second Respondent, is consistent with the obligations imposed upon him by the Constitution.
It is significant that the First Respondent whose duty is to uphold the rule of law has already dismissed my application outside the four corners of the Court.
It is quite evident that the supremacy of the Constitution is not relevant to him,
The First Respondent is not above the law and instead of adopting the posture of being subject to the law by giving his statement of truth detailing his state of knowledge and involvement in the affairs of SMM and the use of public power to create the facts and circumstances of a state-assisted destruction of companies and jobs, he attacks.
It is my submission that the First Respondent enjoys no privilege to protect him from disclosing what he knows and his involvement in this matter that may help to explain his role in giving birth to a morality inherent in the Reconstruction Laws that is inimical to the rule of law and which enjoins the judiciary to refuse to acquiesce to any actions that aids and abets the tyranny underpinning any law that is based on any contracting party to benefit self-help and confirm this barbaric and animalist choices in a court of law.
The active attack on the rule of law should not be tolerated at all lest this creates a new precedent of an unaccountable system of governance.
I am shocked that the First Respondent would have the audacity to attack my application meant to insulate him from a cabal of criminals that include the Second Respondent whose despicable conduct undermines the justice delivery system.
Ad paragraph 3
It is denied that my application is bad in law and fact.
Ad paragraph (a)(4)
It is admitted that my application is confined to the alleged breach of the duty by the First Respondent to fulfil his constitutional obligation to uphold the rule of law by intentionally and knowingly associating himself with scandalous characters like the Second Respondent who has used his name to commit serious and punishable crimes with impunity in the name of SMM reconstruction. It is denied that this application is not what is stated in it. The use of the term "ostensible" is unfortunate.
Ad paragraph 4.1
It is denied that the application is incompetent on account of the fact that it allegedly relates to the First Respondent's conduct before November 2017 or before he became President of Zimbabwe.
The dispute is centred around his conduct in relation to the scandalous allegations of his involvement in giving life to the reality of his refusal and failure to be the guardian in the search of the truth, a central pillar of the rule of law, especially having regard of the causal link between the existence and operation of the Reconstruction Act and its prosecution under his watch. Had this law been offensive to his sense of morality, it would have suffered the same fate like the Indigenisation Law that was repealed without any judicial involvement.
The First Respondent owes a duty to the Rule of Law and not to anything else. To the extent that he possesses knowledge that is essential for this Court to exercise its discretion on the question of his alleged breach of oath, one would expect him to assist this exercise done in the interests of justice to openly and transparently give his own account of his knowledge and involvement.
Clearly, the First Respondent is not denying his involvement in the affairs of SMM as alleged by the Second Respondent.
He is saying that his state of knowledge should be kept out of this justiciable dispute. I am not the one who has fingered him in this scandal but his trusted lawyer, an oath taking person, has already given a version that the First Respondent has no problem borrowing public power for ulterior and personal ends.
It cannot be disputed that in the quest for the truth and accountability, this Court ought to be the final arbiter of what evidence is admissible or not yet in this case, the First Respondent believes otherwise.
It is not clear on what legal authority he asserts that he should not be accountable for refusing or failing to assist the just and proper determination of my application with information that he does not deny he possesses.
It is not my intention to hold the First Respondent accountable for conduct that preceded his assumption of the office of President but to benefit from his own version of what he knows and why he would find my application offensive if in truth and fact, his involvement in relation to the Reconstruction matters was always informed by a public interest.
READ THE ABOVE AND JUDGE FOR YOURSELF.