Cast Your Vote! Help Lovemore Chanengeta Secure His Deserved Win at the Z.A.A.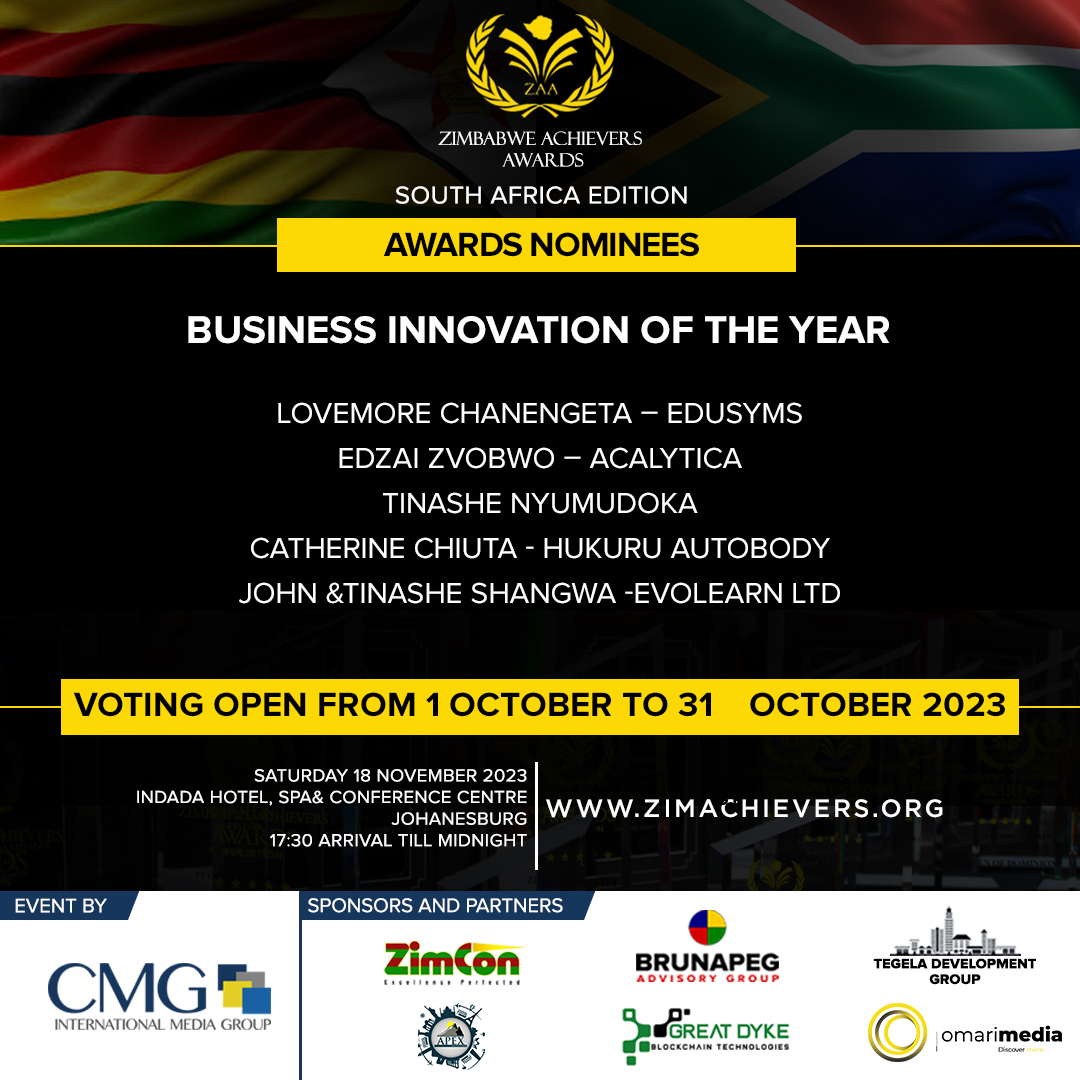 Lovemore Chanengeta, the mastermind behind EDUSYMS, has been nominated for the prestigious Zimbabwe Achievers Awards (Z.A.A) – South Africa Edition, in the esteemed "Business Innovation of the Year" category. His outstanding commitment to innovation and excellence has set new benchmarks for businesses not only in Mzansi but also beyond its borders. In recognition of his dedicated work, we call upon all those who have been inspired by Lovemore's achievements or have a passion for acknowledging top-class innovation to cast their vote and support him in this race. Let's unite and ensure that our fellow countryman receives the recognition he truly deserves.
Nomination for the Zimbabwe Achievers Awards
The Zimbabwe Achievers Awards (Z.A.A) platform has gained tremendous recognition for its role in honouring Zimbabweans who have displayed exceptional determination and demonstrated the true spirit of Mzansi through their achievements. Lovemore Chanengeta's nomination for this esteemed award speaks volumes about his dedication and drive in the sphere of business innovation. This recognition not only reflects his own success but also highlights his contribution to inspiring others within the industry.
Voting for Lovemore Chanengeta
Now is the time for us to support Lovemore Chanengeta and show our appreciation for his remarkable work. The voting process has commenced, and we implore all individuals who have been touched by his contributions or are passionate about recognizing exceptional innovation to rally behind Lovemore in this endeavour. By visiting the official Zimbabwe Achievers Awards website at www.zimachievers.com, you can exercise your democratic right and cast your vote for Lovemore Chanengeta. Each vote brings him a step closer to the well-deserved recognition of his homegrown talent.
Celebrating Lovemore Chanengeta's Contributions
Let us join forces and salute Lovemore Chanengeta for his exceptional contributions to the realm of business innovation. His work has not only impacted our local industries but has also set a precedent for businesses worldwide. Lovemore's nomination for the "Business Innovation of the Year" category reflects the impact he has made and the respect he commands within his field. It is our collective responsibility to ensure that his efforts are recognized and celebrated.
Contact Information
For any further inquiries or follow-ups, please feel free to contact Lovemore Chanengeta's team at [email protected]. Moreover, for media-related queries, please reach out to [email protected].
Lovemore Chanengeta's nomination for the Business Innovation of the Year category at the Zimbabwe Achievers Awards is a testament to his dedication, drive, and outstanding contributions to the business sector. By casting our votes and supporting Lovemore, we can express our appreciation for his remarkable work. It is crucial that we celebrate and recognize individuals like Lovemore, who continuously push boundaries and inspire innovation within the business community. Let us unite and ensure that Lovemore Chanengeta receives the acknowledgement he truly deserves.