Rutendo Takes Hosting Heaven To Another Level Through Music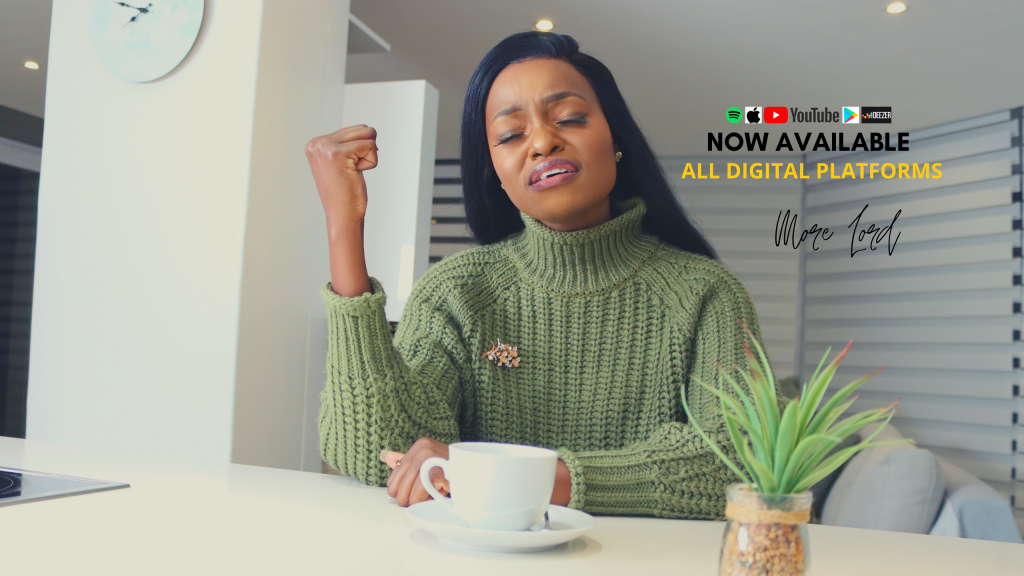 Rutendo Melody Kanguru, the founder of Hosting Heaven, a platform designed to help women bring structure, discipline, clarity, and direction into their spiritual journeys, recently released a worship song that is meant to help people to pour themselves out as they worship the Supreme God who is Heaven.

Describing the track titled 'More Lord', as a song by a hungry soul in search of the outpouring of God's presence on everyone especially in this season, she said that this music was the World's Cry to God in order to encounter him the more now than before.

With the song already now on various music platforms such as Spotify, Amazon, iTunes, Deezer, Google Play, Napster and YouTube, Rutendo is looking forward to having released four songs by the end of 2020, with a song per every quarter of the year.

Even though she started singing at a tender age, Rutendo said that she gave the music a chance at a later stage in high school especially after someone had identified an unusual and peculiar
'texture' in her voice.

zwnews24's Brian Kazungu talked to Rutendo about her recently released track and her music career in the interview below.

zwnews24: You recently released a beautiful Christian track titled More Lord which is receiving so many positive reviews from listeners. Tell us more about this song.

Melody: Thank you for this time, Brian. "More Lord" is the world's cry to God in this season. More of God's presence is what we are in need of right now. This track is a song by a hungry soul. It is what I like to call an 'anthem' for the desperate. We need an outpouring of more of GOD on everyone and everything in this season. The song is talking about how even though we have seen God before, we want more of him, even now!
zwnews24: When and how did you start singing and what is it that inspired you to be a recording artist?

Melody: I was always a singing baby but I started singing more in choirs in the last few years of high school when someone told me I had an unusual texture to my voice which was very peculiar. I did not know what that meant at the time, but this encouraged me. I would then proceed to give music a chance and I started receiving every opportunity I got to minister from then onwards.
zwnews24: Do you look forward to continuing singing and releasing more songs or it's just something temporary? If you are to continue on this music route. When can your listeners expect your next song or album?

Melody: We intend to release a song per quarter this year. That is our goal. Meaning we should have 4 songs by the time the year ends. I am trusting God to make it happen.
zwnews24: I have so far listened to your song on YouTube. Are there other music platforms from which people can find your music?
Melody: The song is also on Spotify, Amazon, iTunes, Deezer, Google Play & Napster
zwnews24: Are there any musicians who have inspired you to become a singer or who inspire you to adopt the way you sing or your music genre? If there is, how has such a person or people influenced you?
Melody: Here in South Africa, I look up to Sinach, Ada Ehi Moses, Victoria Orenze and from my own country, I am highly inspired by the likes of Minister Mahendere and Janet Manyowa. Kim Walker Smith has also played a very important role in helping me become a 'free & liberated' worshipper who is not afraid to just allow the flow of the Spirit of God to move through my worship.
zwnews24: How has been the feedback so far from your listeners regarding the song More Lord and how has that made you feel?
Melody: I have watched with deep encouragement on how people are owning the song as theirs. It seems to resonate with a lot of hearts especially in this space that we are in as a world. The song has also managed to break the barrier of age, it is connecting with everyone, which is what we prayed for. One person said they were listening to the song with their 6-year-old and their 4-year-old and she said if I can quote: "…I'm listening with my girls, 6 and 4 years, they want to listen over and over. My 6-year old says 'mama I love this song, I love the tune'. Lol. I think they can feel the anointing…" I have also been loving reading the testimonies on how the song is ministering to people especially in these times.
zwnews24: What have been some of the challenges that you have encountered in the process of getting your song into the public domain and how have you managed to withstand those challenges?
Melody: I would say that at the moment, we are still very new and learning. We have just recently started the process of knocking on the doors of different radio stations. We are trusting God for uncommon grace and favour to be released on the song so that it can reach as many people as possible.
zwnews24: What can you say to youngsters or even grownups who would like to venture into the music industry but are not quite sure of what must be done to get their voices out there to the very people who need the music in their ears?
Melody: I would say if God gave you the vision, he will bring the provision. I encourage people to walk the uncommon walk of faith and not to wait for things to be perfect. Many times, we do not start simply because we are not sure if what we want to start will succeed. However, God is waiting for us to start so he can lead us in the path of great triumph. So if you want to sing, start! The first step, write a song. God will connect you to the producers who believe in your work and are willing to help.
zwnews24: Besides other musicians who inspire you, who else do you like to acknowledge their input towards the success of your music project?

Melody: I'm blessed with a deeply committed team who have worked tirelessly to make this PROJECT a success. Special mention goes to Music Producer, Dumisani Fortunes who was with us from day one, and Music Director Ngoni G Nyembe who is working tirelessly to get the video to us before the weekends. I am deeply grateful for my friends Timothy & Clara who were onset with me and made sure that I had everything I needed for this project to thrive. To our sponsor, affectionately know as Ms. N, who believed in this project and fully funded it, I'm deeply grateful. And for our spiritual covering, my Pastors, Pastor Femi & Pastor Tim, I'm thankful for giving us their blessing in this project. May this song become the 'anthem' for every yearning and desperate heart seeking God!

To listen to the song click >> https://bit.ly/3c3eKrf

Australian Based Singer, Songwriter and Artist & Repertoire (A&R) Executive, Israel Sebenzo Drops a New Single This April as a Teaser for the July EP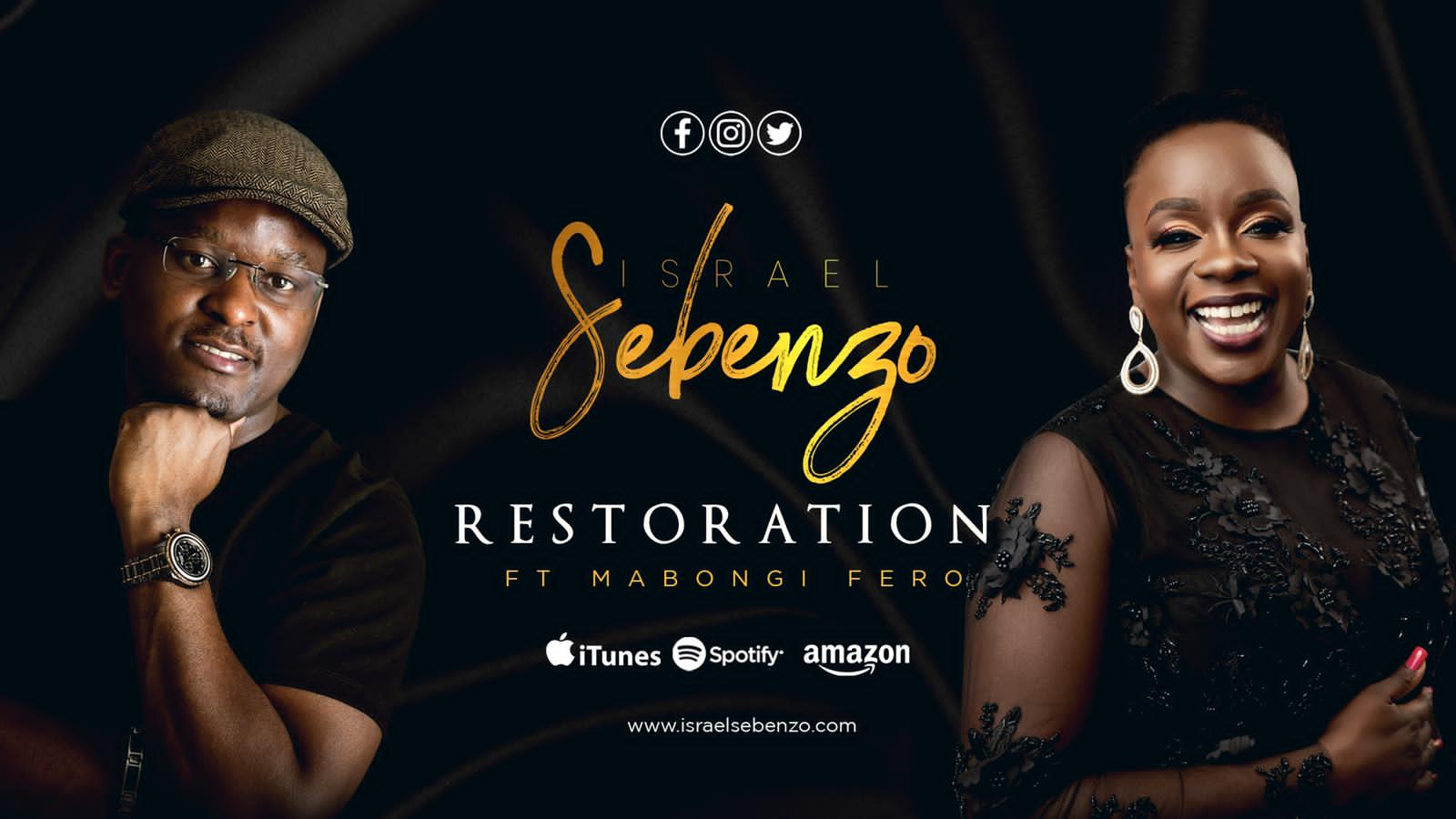 Brian Kazungu, 27/04/2021
Singer, songwriter and Artist & Repertoire (A&R) executive, Israel Sebenzo is set to release a new single titled "Restoration" on the 30th of April this year, a first of a series of singles to be dropped leading to his new EP coming this July. 
Restoration, which will be available on all digital platforms upon release features acclaimed South African singer, songwriter and vocal coach, Mabongi Fero.
The collaborative song which displays Israel's consistency in the quality of production and engineering of solid 'smooth' sounds has been enhanced by the team work which comes through working with the industry's finest acts.
While speaking about this song which is centred on the fulfilment of God's promises to humanity, the ecstatic Sebenzo said "I will be releasing singles this time every month leading to another EP, which has become a custom towards my birthday month in July".
He further added that the song is inspired by a scripture in the Bible from the book of Genesis 26 where there is a story of Isaac who was re-digging wells of water which had been previously dug in the days of Abraham, his father.
"God kept His covenant with Isaac, for Abraham's sake. After the same pattern, God keeps His covenant with us for Jesus' sake.
This is a song of breakthrough.
It took faith, work and commitment to dig the wells again, but the provision was there when Isaac sought it diligently. The spiritual resources that sustained previous generations are available for us today if we seek them with faith, work, and commitment."
It comes to reassure listeners that the Lord has not forgotten about them." he said.
Sebenzo, who launched the Israel Sebenzo Media & Entertainment Group (ISMEG) Record Label under which he also released his self-titled EP on his birthday, the 22nd of July, has once again promised that the trend will be continuing.
He also explained that he will be doing some podcasts as a way to mentor upcoming musicians and promote the music industry while still keeping his focus on dishing out more new music and other projects.
Award Winning Journalist Hopewell Chin'ono Sends Social Media Users into a Frenzy with His "Dem Loot" Song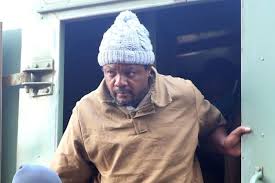 Brian Kazungu, 31/01/2021
Just a few days after his release from Chikurubi Maximum Prison in Zimbabwe, award winning journalist Hopewell Chin'ono, a reggae music fanatic, has sent social media users into a frenzy with his anti-corruption song titled "Dem Loot".
In the first publication of the free style 'jam' on social media today, Hopewell asked for a good music producer for doing a song against looting.
The post has already received 5000 likes, 3000 comments and over 300 shares within 3 hours.
Within a short space of time he had already released another video of the same song featuring Ugandan President, Yoweri Museveni showing some dance moves.
He also posted a Shona version of the same song.
The Shona version had with 20 minutes garnered 800 likes and 300 comments while the Museveni version attracted almost a thousand likes and over 200 comments in less than an hour on Facebook alone.
The hype has also brought about a Them Loot challenge where people are now posting their own videos singing along to the same song.
Hopewell has so far been controversially arrested on several occasions mostly for exposing corrupt activities by government officials in Zimbabwe
Covid-19 Forces Ster-Kinekor Theaters to Choose the Voluntary Business Rescue Option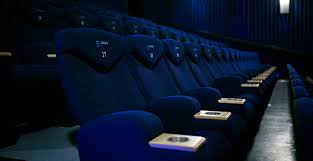 Brian Kazungu, 29/01/2021
The Covid-19 Pandemic has forced Ster-Kinekor Theatres to adopt the voluntary business rescue route in order to rehabilitate the once profitable business whose cash generation has been negatively affected by lockdown measures meant to contain the spread of the virus.
Below is a Press Release detailing circumstances that has necessitated the business rescue option and highlighting the way forward and the prospects of the business in both the short and the long run.
Ster-Kinekor Theatres Press Release
29 January 2021
Ster-Kinekor enters Business Rescue
All Ster-Kinekor cinemas remain open
The board of directors of Ster-Kinekor Theatres Proprietary Limited today announced that the company has commenced voluntary business rescue proceedings as with effect from 27 January 2021 in terms of the Companies Act. Business Rescue aims to facilitate the rehabilitation of a company.
Up until February 2020, Ster-Kinekor welcomed millions of movie goers every year to their cinemas. The business was profitable and highly cash generative, with good prospects of future/ ongoing profitability from the pipeline of blockbuster film content that had been scheduled.
As a result of the Covid-19 pandemic and the consequent economic lockdown instituted by the South African Government at the end of March 2020, all cinemas were required to shut down, and only permitted to reopen under strict conditions as from the end of August 2020. Since then the Company has been operating under various forms of restriction, including curfews and mandatory limits to the number of guests per auditorium. In addition, there has been an impact of the rescheduling of blockbuster film contents from the original date. The second Covid wave hit South Africa and other countries in December 2020, with further lockdown measures and curfews reintroduced across the cinemas.
These factors have meant that Ster-Kinekor has been trading at a loss, as the company continued to incur costs.
The continued lack of content for the next 4-5 months means that the business is heading for further operational and cash flow challenges. The board is of the view that the safe harbour that business rescue provides, in terms of providing a legal moratorium, will assist the business to return to profitability, once operating restrictions have been lifted, when international film distributions start to flow again.
Stefan Smyth, a Partner at EY South Africa, where he leads their Africa Turnaround and Restructuring Strategy practice, has been appointed as the Business Rescue Practitioner.
The Business Rescue Practitioner operates as an independent party, who together with the board and executive team, will oversee the business rescue as defined by Chapter 6 of the Companies Act. The Business Rescue Practitioner will on a temporary basis, supervise the management, affairs and business of the company and will devise, prepare, develop and implement a plan to rescue the company.
Ster-Kinekor cinemas remain open
"For our customers, it is important to note that our cinemas remain open for business. Movie goers can continue to book their movie tickets through our website, App or in-store. All cinemas have instituted strict Covid-19 protocols, which mean temperature checks and hand sanitizing on arrival and inside the auditoria and mask wearing as appropriate. Every two seats are kept vacant for social distancing", noted Acting CEO Motheo Matsau.
Ster-Kinekor executives and Business Rescue Practitioner teams are engaging with employees, who have been requested to continue with their normal work duties, also under strict Covid -19 health and safety protocols, delivering the exceptional service that customers have come to expect from Ster-Kinekor.
"My team and I will immediately begin consultations with all affected persons and stakeholders and intend to communicate more fully in due course", noted Smyth.
"We look forward to the support of all stakeholders in this process", concluded Smyth.
Affected persons can contact the business rescue practitioner via email on sktbusinessrescue@za.ey.com.
ENDS
Issued By: Louise Brugman
On Behalf Of: Business Rescue Practitioner of Ster-Kinekor Theatres
E-Mail: Louise@vestor.co.za
Tel: 083 504 1186