Active Citizenship: Engage, Inform, Impact
The following was a lively conversation among members of Promise Land, a dynamic platform committed to expanding knowledge and fostering innovative thinking in areas like Business, Politics, and International Relations.
This discussion delves into the realm of active citizenship, governance, and the intricacies of democracy.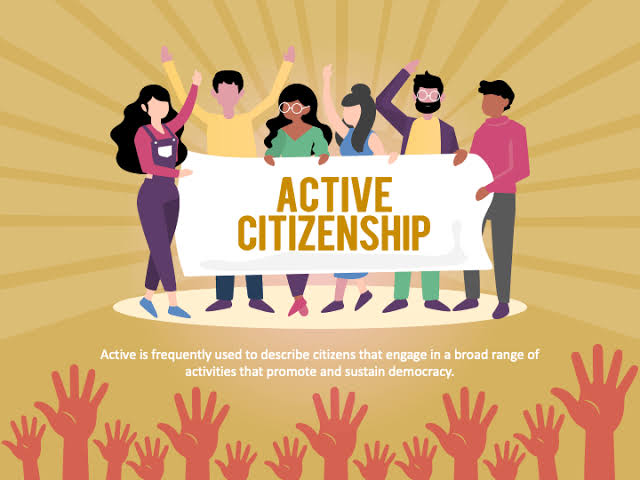 Engage with us as we explore the importance of informed participation, the role of citizens in shaping smart outcomes, and the significance of holding public officials accountable.
---
AA: I don't wanna see this guy anywhere. Randlord: There is only one way not to see him in public office, vote him out. But one thing I can assure you, elections do not produce smart outcomes.
Analyst Comment: Randlord emphasizes the power of democratic processes in removing unsatisfactory leaders. This statement underscores the potential impact of citizens exercising their voting rights to bring about change in leadership.
---
BB: Powerful last sentence… That's because mostly the "smart" ones think they are above the "stink" of politics 🤷🏿‍♂️
Analyst Comment: BB highlights the perception that some individuals distance themselves from politics due to a sense of superiority. This notion raises questions about the role of educated and capable individuals in actively participating in the political arena.
---
CC: What would the smart outcome be? Randlord: The smart outcome is you, the individual, being an active citizen.
Analyst Comment: Randlord emphasizes that a "smart" outcome involves citizens taking an active role in shaping their society. This aligns with the idea that informed and engaged citizens contribute to a healthier and more effective democratic system.
---
Randlord: Let your voice be heard in the public square and not just private closed WhatsApp platforms.
Analyst Comment: Randlord underscores the importance of engaging in public discourse beyond private channels. This approach encourages citizens to voice their opinions openly and contribute to broader discussions on societal issues.
---
Randlord: Only active on one day, election day, which is just an event. Randlord: We ought to be having Town hall meetings with our representatives in Parliament. Randlord: Once an individual is elected into public office, they become public property and such can't escape the scrutiny of the public.
Analyst Comment: Randlord critiques the limited engagement of citizens only on election day. The suggestion of regular town hall meetings and public scrutiny of elected officials reflects the need for ongoing citizen involvement in governance beyond the voting process.
---
DD: I personally feel like engagement is more important than activity. If someone is on the ground and is a beneficiary or a victim of policy, then it shouldn't matter that one is active on one day.
Analyst Comment: DD introduces the perspective that consistent engagement, particularly among those directly affected by policies, holds significant value. This highlights the importance of sustained involvement and practical impact, rather than sporadic activity.
---
DD: Incidentally, there is a townhall happening right now on Ukhozi FM.
Analyst Comment: DD highlights an ongoing town hall meeting, showcasing a real-time example of citizen engagement and interaction with public representatives. This demonstrates the potential of such platforms in fostering dialogue between citizens and their elected officials.
---
CC: What are some practical ways someone can be a more active citizen in Gauteng? We are spectating government fail. Randlord: 1. Do you know your councillor?
Analyst Comment: Randlord offers practical guidance by encouraging citizens to familiarize themselves with their local representatives. This step forms a foundation for active participation and oversight of governance processes.
---
Randlord: So let's start there. As you find out who the councillor is, homework on the following: 2. What is the role of a councillor?
Analyst Comment: Randlord provides a structured approach for citizens to become informed about the responsibilities and functions of their elected councillors. This knowledge empowers citizens to hold their representatives accountable.
---
Randlord:
https://heyzine.com/flip-book/18caf8a383.html
Chapter 4 and 5 will come in handy.
Analyst Comment: By referencing specific chapters, Randlord suggests that learning about relevant legislation and governance structures can empower citizens to engage more effectively in the democratic process.
---
Randlord: The theory behind democracy is that you have an informed citizenry. When you have an uninformed citizenry, you are not going to have a good democracy.
Analyst Comment: Randlord underscores the fundamental premise of democracy, highlighting the critical role of informed citizens in the success of democratic governance. This statement reinforces the idea that active and educated participation is essential for a thriving democratic society.