Coachella 2023: The Ultimate Music Festival Experience Awaits with Second Weekend Just Around the Corner, Featuring Burna Boy and More
Get ready for the second weekend of Coachella 2023, featuring a mesmerizing lineup of artists, including the African Giant, Burna Boy. Immerse yourself in a musical wonderland as the desert comes alive with vibrant beats and electrifying performances. Don't miss your chance to be part of this unforgettable celebration of music, art, and creativity.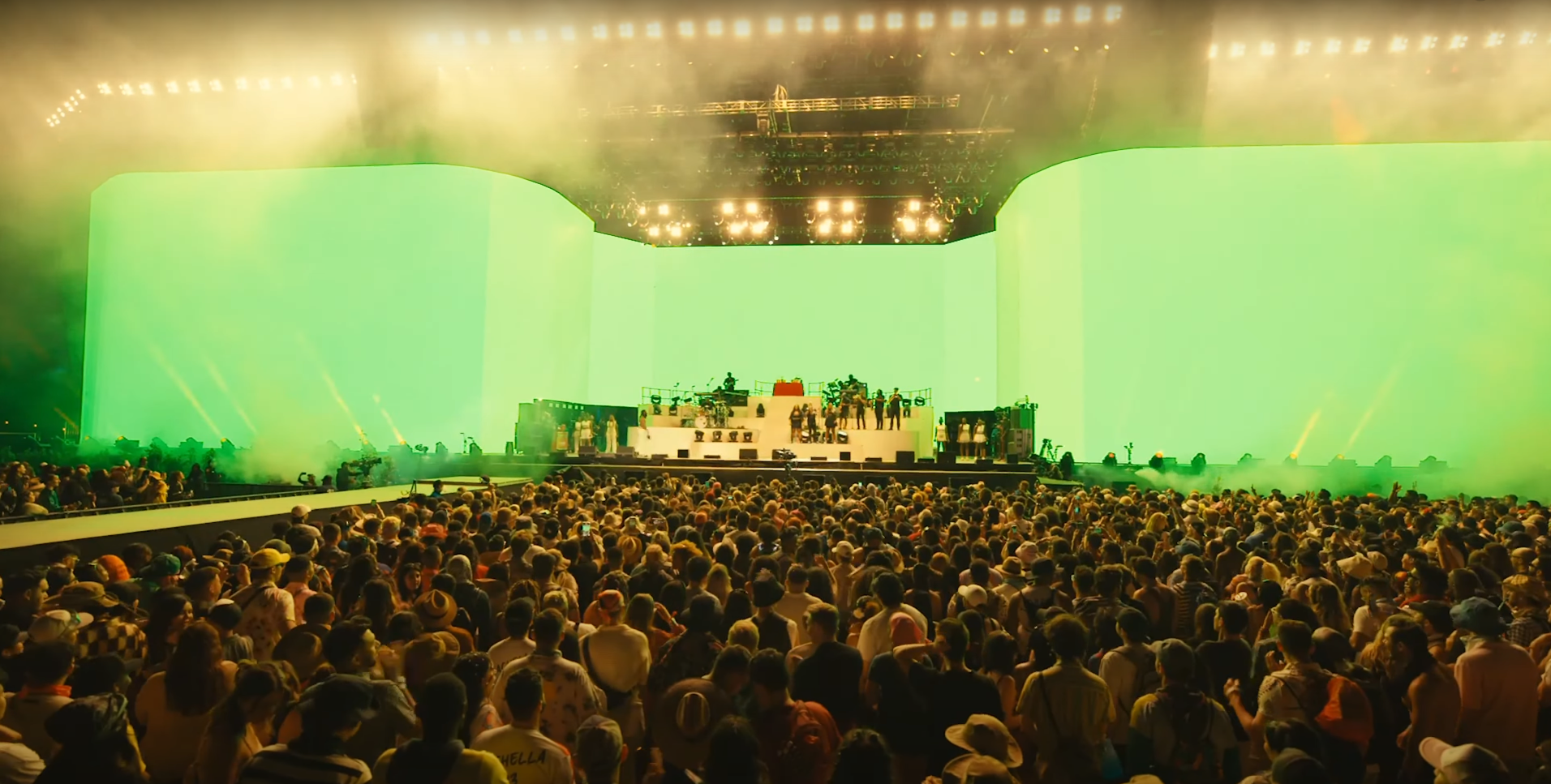 INDIO, Calif. — The organizers of the Coachella Valley Music and Arts Festival have announced the highly anticipated lineup for the 2023 edition of the event. The festival, which takes place over two weekends in April, boasts a diverse and exciting roster of performers, encompassing various music genres and attracting fans from all around the world.
As the first weekend of the Coachella Valley Music and Arts Festival came to an end on April 16, music lovers are now gearing up for the second weekend, set to take place from April 21-23. Among the stars lighting up the stage is the African Giant himself, @burnaboy, ready to set the crowd ablaze with his infectious rhythms and captivating stage presence. Pack your bags, grab your friends, and prepare for an unforgettable adventure as you embark on a sonic journey through the world of Coachella.
Stay connected with the official Coachella YouTube channels and experience the festival from the comfort of your home. Watch live performances, exclusive content, and more:
Main Channel: https://www.youtube.com/coachella
Outdoor Theatre: https://youtu.be/3HYVAL-52PM
Sahara: https://youtu.be/P8T81_n28L4
Mojave: https://youtu.be/wbZ9rP74cRE
Gobi: https://youtu.be/M7tholO-Ob0
Sonora: https://youtu.be/9hdFg3rnOXI
Headlining the 2023 festival are renowned artists @FrankOcean, @bjork, and @gorillaz, who will share the stage with an eclectic mix of musicians, including @BLACKPINK, @ChemBros, @rosalia, and many others. The announcement has already generated a buzz in the music community, with fans eagerly anticipating the opportunity to see their favourite artists perform live.
Join the conversation on social media using the hashtags #Coachella2023, #FrankOceanAtCoachella, #BjörkCoachella, #GorillazLive, and #BurnaBoyAtCoachella. Share your favourite moments, festival fashion, and mesmerizing Coachella art with the hashtags #CoachellaVibes, #FestivalFashion, and #CoachellaArt.
Tickets for the second weekend of the 2023 Coachella Valley Music and Arts Festival are expected to sell out soon. Don't miss your chance to be a part of this incredible celebration of music, art, and creativity. Rally your friends, create unforgettable memories, and dance the night away under the stars. Follow @coachella on social media and join the Coachella community in anticipation of this extraordinary event. Secure your tickets now and be part of the magic that is Coachella!
For more information about the lineup, ticket sales, and festival details, visit the official Coachella website at www.coachella.com.