President Ramaphosa's Address Celebrates Women's Contributions and Calls for Continued Empowerment
President Cyril Ramaphosa delivered a powerful address on the occasion of Women's Day, celebrating the invaluable contributions of women to society and emphasizing the need for continued empowerment. The address took place at the Union Buildings in Tshwane on August 9, 2023.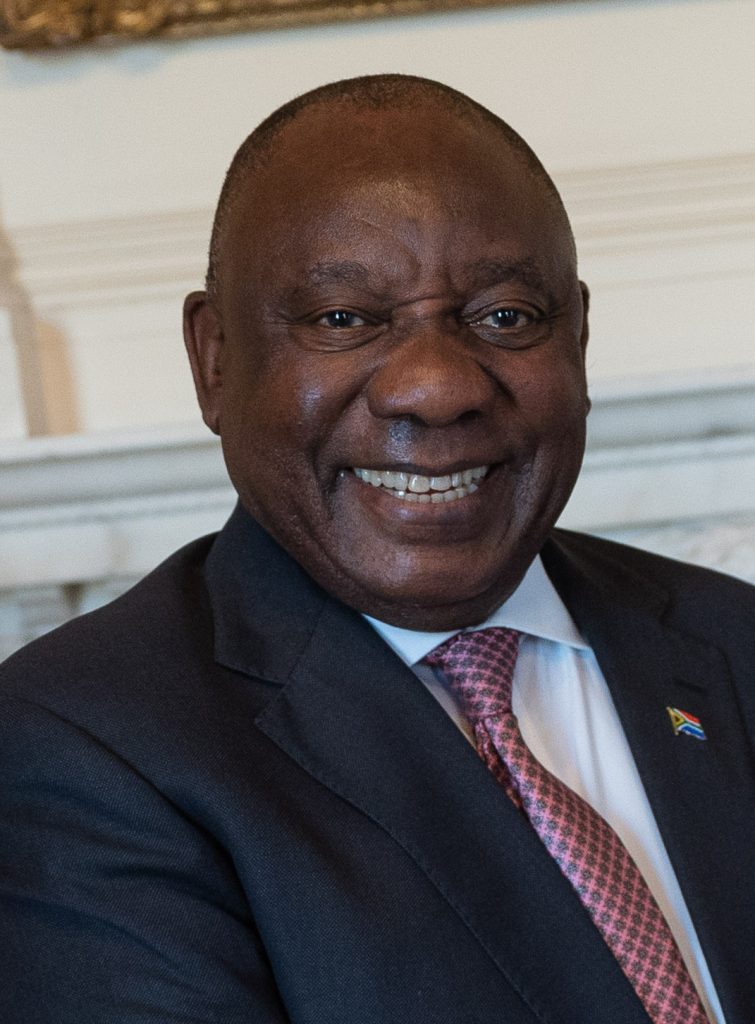 In his speech, President Ramaphosa expressed gratitude to the women of South Africa for their role in shaping the nation and highlighted the progress made in building a non-sexist society where women enjoy equal rights.
The President paid homage to the courageous women who have fought against oppression throughout history, from those who stood up against colonialism and slavery to those who participated in the struggle against apartheid. He especially acknowledged the brave pioneers who marched to the Union Buildings on the same day in 1956, demanding an end to discriminatory laws.
President Ramaphosa praised the strength and resilience of South African women, who excel in various fields despite facing challenges. He noted that women are excelling as engineers, scientists, managers, pilots, farmers, judges, athletes, and more, while also shouldering responsibilities as caregivers and nurturers. He emphasized that women's empowerment is essential for a better future, highlighting achievements in education, health, and economic participation.
The President highlighted ongoing efforts to promote gender equality, including increasing women's representation in key decision-making roles and implementing policies and laws that prioritize women's advancement. He also discussed initiatives to improve women's economic empowerment, such as supporting women-owned businesses through public procurement opportunities and addressing gender disparities in the financial services sector.
Addressing the issue of gender-based violence and femicide, President Ramaphosa acknowledged the progress made in legislation and support services, but also acknowledged that more needs to be done. He called for a united societal effort to end violence against women and children, emphasizing the need for a movement that includes everyone, regardless of gender, religion, or background.
The President concluded by expressing concern over recent violence and disruptions caused by a taxi strike in Cape Town and condemned the violence and destruction associated with it. He stressed the importance of upholding the law and resolving disputes through dialogue while emphasizing the need to protect lives and livelihoods.
Mr. Tinashe Mpasiri's Comments on President Ramaphosa's Address
Mr. Tinashe Mpasiri, a member of the Banking On Africa's Future (BOAF) Network, commended President Ramaphosa's address for acknowledging the significant role women play in society and the progress made towards gender equality. He lauded the efforts to empower women economically, especially through initiatives like supporting women-owned businesses and encouraging financial inclusion.
Mpasiri highlighted the importance of a collective effort to address gender-based violence and femicide, stating that societal change is necessary to create a safe and peaceful environment for women and children. He emphasized that ending violence against women requires the active involvement of everyone, including religious institutions, workplaces, and communities.
Additionally, Mr. Mpasiri expressed agreement with President Ramaphosa's call for dialogue in resolving disputes and ensuring that protests are peaceful. He stressed the need for constructive conversations to address grievances while protecting the rights and well-being of all citizens.
Overall, Mr. Mpasiri praised President Ramaphosa's commitment to women's empowerment and urged continued efforts to advance gender equality in all sectors of society.