A Guide to Book Titles – Easy, Simple, Catchy, Compact and Meaningful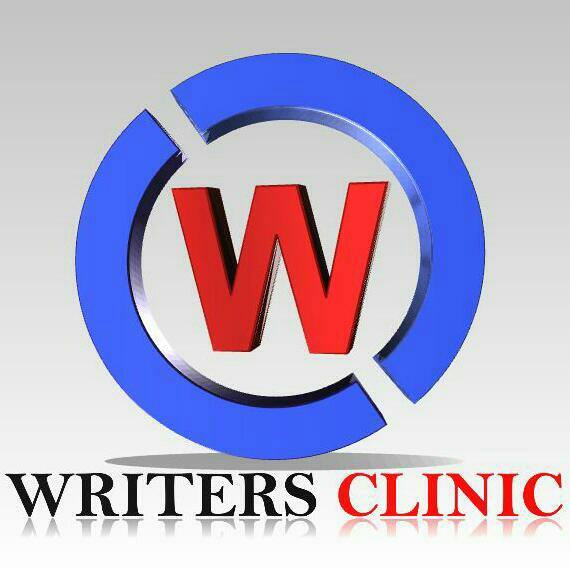 ONE of the major struggles of an author, no matter their experience or number of published books, is coming up with a title.
This is because, quite often, a title can make or break your book, especially if you are still fairly a new kid on the block in the publishing industry.
There a number of people whose books I have edited and suggested alternative titles.
I don't know about you, but I am never able to start working on a book until I have a title: maybe even just a working title so that I can get down to work.
While one may have at their fingertips all the information on exactly what's in the book, squeezing that into a single line title is often not as easy as it seems.
I often love titles that are easy, simple and catchy at the same time. A title can be inspired by many different things, and I often experience this especially in my spiritual books.
For example, my latest offering, Knocking on Heaven's Door was inspired by a classic Cindy Crawford song of the same title. Since this is basically a book about faith, I felt that title was very apt.
I remember speaking to University of Zimbabwe lecturer, author and literary critic Memory Chirere concerning his latest collection of poems titled Bhuku Risina Basa Nekuti Rakanyorwa Masikati.
Not only quite a mouthful, but this title makes you curious too. Chirere said the title had nothing to do with the book's contents, but the circumstances under which it was written.
While I may discourage long titles, I also frown upon one-word titles or topics (within the book). A title should be both crisp, compact and meaningful at the same time.
Just recently, I was proofreading the script for a new book by Arthur Marara.
In line with the subject, he could have called it Don't Rely on A Salary or Establish Multiple Streams of Income, but no, he went for a smarter and chic title, Toys for Adults.
I think Arthur nailed it here! You could never guess, or you could alternatively be led down a false trail.
Sometimes the wisest thing to do when you go for a book title is to avoid the low-hanging fruit!
I once did typesetting for a book with a chapter titled, Time, which I felt it was rather bland, or lukewarm.
What about time? Something like The Secrets of Time or Leveraging on Time would have been sweeter, I think.
Your primary concern is to persuade the reader to see things from a certain perspective. So guide them accordingly.
The danger of repeating an already existing title is real especially for motivational and Christian literature because one can hardly come up with a new subject that has never been written about before.
So the secret is to avoid the well-beaten path. Go for the unique.
If you read Simba Nyamadzawo's latest book, Emerge, you might say, of course, I've read this before. But I can do a money-back guarantee for you that you have never come across a similar book title.
The question writers often ask is: what if my book has a similar title with another book? Of course, that's very possible, and it has happened a lot, because you can't possibly know every book that has been published in the world!
The same happens to people's names. There are many people called Phillip in Zimbabwe. In fact, I know two or three who are called Phillip Chidavaenzi. But our national ID numbers are never the same.
So, books are told apart or identified not by their titles but by their International Syndicate Book Numbers (ISBN).
Titles can be similar, I discovered an American novel titled, Ties that Bind, almost similar to my book, The Ties that Bind but their distinguishing identity features are the different ISBNs.
Once you have picked up a title, it's important to toy around with it before the final decision.
You must therefore see if you can tighten it, re-phrase it, compress it, and turn it the other way around until you are satisfied that you have nailed it.
Influences vary when it comes to choices of titles.
The titles of two of my four published novels The Latter Rain and Chasing the Wind as well as the forthcoming Sword in the Wilderness are all biblical allusions.
They are derived from the scriptures. So for me, the Bible also provides a cannon fodder for my novel titles.
This is not a new tradition.
Offhand, I can think of Kane and Abel (although Jeffrey Archer played around with Cain to suit his purposes) and The Prodigal Daughter, a clever wordplay on the biblical Parable of the Prodigal Son.

Phillip Kundeni Chidavaenzi
Author | Editor | Literary Consultant
Co-Founder & Editor-in-Chief of Royalty Books (Pvt.) Ltd
Founder & Administrator Writers Clinic
Email: [email protected]
Phone: +263 77 552 1665

Writers Clinic is a writer training and author empowerment arm of leading book publishers, Royalty Books.

Sales Or No Sales, Every Writer Should Be On Amazon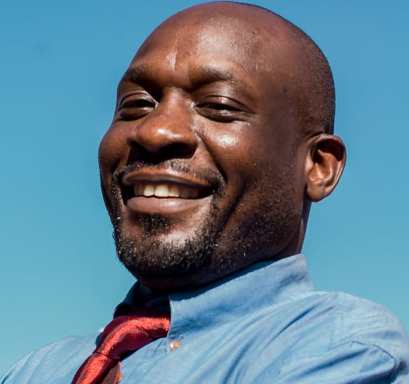 Amazon is one of the world's biggest and most diverse online supermarkets where the widest range of products including different genres of books by seasoned and first time writers are sold across all the continents on our beautiful Planet Earth.
As an online commerce platform, Amazon gives writers a global internet presence which enables them to transact with clients worldwide beyond the physical geographical boundaries since e-commerce has made the world become an easily accessible global village.
The internet has to a certain extent also considerably and positively taken over many aspects of human life, and thus many activities including the production and sale of books which were predominantly done in brick and mortar structures can now be done online.
It is therefore imperative for writers to quickly adopt technology through platforms like Amazon in the production, distribution and sale of their books since there are many benefits to be realised.
I must however be quick to highlight that when it comes to the impact of Amazon on your book sales, you must bear in mind that it is you who actually sell your books through Amazon, and thus, you must strive to personally direct your clients to this platform if they have no access to physical bookshops.
As an enterprising author, you must understand that you cannot just upload your books on Amazon and then fold your hands and wait for miracle sales.
You must always bear in mind that you are your own marketing officer, sales representative and public relations personality who must take advantage of the tools and resources available on Amazon in order for you to sell your books to people that are even Oceans away.
If you have been to a supermarket in your community, for example, Woolworths, PicknPay etc, you will discover that there are merchandisers and sales representatives from supply companies such as Coca Cola who will be there to ensure that their products in that supermarket are sold.
Technically, Amazon operates in the same way in the sense that it only gives you an online commercial platform for people to discover your business footprint in this digital era but it is still your duty to let people know that they can access your books there.
One of the first steps for you to get published on Amazon is to register on a platform called Kindle Direct Publishing.
Publishing your books on Amazon through their Kindle Direct Publishing facility (KDP) is an important development especially considering the costs and other technicalities associated with setting up and managing your own author website from scratch.
For example, creating your own website as author and incorporating an e-commerce functionality plus the regular maintenance that is needed may prove to be technically challenging and also expensive to many writers and thus the need to create your own account on Amazon.
If you are not able to do it on your own, you may ask someone to do it for you and honestly speaking, the Amazon route is always comparatively the cheaper option.
There is a great advantage of associating with a big name like Amazon especially when it comes to the visibility that you can get through them since they can afford to pay for search engine optimisation and other technical touch-ups that makes their shop more appealing and your book more accessible.
According to Wikipedia, Search Engine Optimisation (SEO) is the process of improving the quality and quantity of website traffic to a website or a web page from search engines
Among the other benefits of being on Amazon is that it gives you an opportunity to create what is called an Author Page which I regard as your mini personal website within the Amazon website itself.
For example: https://www.amazon.com/author/briankazungu
For example, if you go on Google right now and type Brian Kazungu, you will discover that among the first search results where you find the name is on Amazon and this on its own is a good marketing and public relations facility that writers can take advantage of.
This on its own gives you considerable global and online visibility plus an equal footing with even the greatest of writers that you can even think of as long as their books are also published on the same platform.
Being on Amazon is not only and always about book sales since there are many other opportunities that are associated with having your author profile on such a big platform.
For example, depending on your genre, you can be approached to be a speaker on the subject you write about or some individuals and companies can even consult you on the same matter if they see that on your profile, you seem to have what it takes to solve their problems.
I have written a handbook titled, The Universal Customer Service Manual and I have seen that there are businesses that invite me to talk to or train their staff members on this issue and quite often, this may be a little more rewarding than selling this 12 page handbook.
Amazon's Kindle Direct Publishing platform allows you to publish your book at your own pace and gives you an option to edit an already published book if you believe that there is something you must add or if you discover that that there is an error which you made in your manuscript.
It also allows you to use its book cover templates if you do not have enough funds to pay a graphics designer to do you a book cover at that time and yet you are convinced that your content must be out there for people to read.
So basically speaking, in summary, Amazon gives you an online shop to sell your books but you must be prepared to drive your own traffic there rather than to just wait for people who are randomly browsing on the shelves of this online book store.
More-so, besides the possibility and probability of sales, Amazon gives you a priceless online presence that you can utilise as a marketing and public relations tool to promote your books and your brand as an author.
And finally it gives you a cheaper option to quickly get published especially when you consider the bureaucracy and expenses associated with engaging traditional publishers.
You also have an added advantage of being able to make the necessary changes on the manuscript in-line with the feedback that you get from your readers.
As such, in this world of technology where much of the information about people and organisations is on the internet, it is in the best interests of every writer to put their books on Amazon in order to reach a wide market.
Do not forget to create your Amazon Author Page for marketing and public relations purposes since this will act as your Billboard on the Internet Highways.
Amazon Publishing and the Art of Marketing Your Books Online | THE WRITERS CLINIC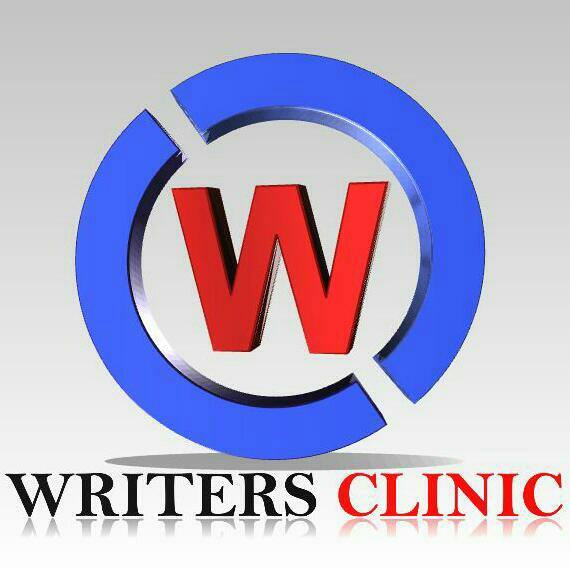 Publishing your books online especially on Amazon is one of the simplest and quickest ways to get your life changing ideas, insights and experiences into the public domain for the benefit of your target audience as well as for your possible financial gain and self-actualisation.
As such, it is important to understand that, publishing is just one stage of the process that writers go through, since, once the book is published; people must get to know about it through marketing and after that, a mechanism for transactions must be put in place in order to guarantee smooth selling.
This therefore brings us to the subject of Marketing Your Books Online. We are talking about marketing because writing or being an author is actually a business that must be considered seriously apart from being your passionate hobby only.
As a writer, you are a business person like any other, and that is if you do it right, just like Paulo Coelho and John Maxwell. If you are still starting in the world of writing, you are actually an SME like any other in any field; the only difference is that you are in the literature industry.
As such, while you embark on your writing career, you may be interested in getting some SME tips from reading The SME Handbook: https://amzn.to/2SOWYAa
Marketing, in many of its forms is simply done through Communication, of which I describe communication as the intentional and purposeful exchange of mutually beneficial data using common or easily agreeable symbols.
In a book that I wrote about Marketing called The Sales and Marketing Pocket Book: https://amzn.to/2vADnf3, I described Marketing, Advertising and Selling as follows:
Marketing – engaging in activities that make your products and services appealing to your targeted clients.
Selling – offering or presenting products and services to clients so that they can buy at their convenience.
Advertising – An appealing generic public display or customized private presentation of data about a product or service to a targeted audience in a way that arouses interest in order to create, maintain and promote a mutually beneficial transactional engagement.
Some of the most effective approaches that we as writers can adopt in marketing our books besides word of mouth is to utilise the internet by making use of mechanisms that include: blogging, social media and even being a guest content/news contributor to a media house such as: zwnews24.com.
With the word of mouth approach, through the live interactions that you do with people, you simply need to tell them that you are a writer and that you have books that they can buy from specific platforms and then encourage them to spread the word in their respective circles as well.
More so, whether you choose blogging, social media, content contribution to news platforms or even to WhatsApp groups such as the Writers Clinic, there is always a chance and an opportunity for you to market your books.
Quite often, starting a blog is simple, whether it's your writers/author blog where you specifically talk about your books or it's a blog on any other subject, at the end, you must have the privilege to mention that you are a writer and to possibly list or display your book links as a way or marketing your work.
Those who are familiar with LinkedIn may agree with me that it offers so much benefits in the corporate world including a blogging facility as you can see on this link: https://bit.ly/2OZIJHC
Way before I published my books, I was already dropping some teasers about my books on LinkedIn. I can as well continue to talk about the same books on this very same LinkedIn platform especially now that the books are published.
On social media, you can make use of platforms like Facebook, WhatsApp, Twitter and Instagram to share links, images, and interviews as well as write ups concerning your literary work in order to generate leads towards sales.
You can share vivid images of your book covers as profile photos on Social Media and more so you can also post teasers of the contents of your book like what Simbarashe Nyamadzawo does with his books on Facebook
More so, you can as well start to discuss some chapters, subjects or characters in your books to generate interest among your social media followers and any possible audience for that matter.
The idea is to gain people's attention on your literary work and then to arouse their interest towards your books in a way that can possibly create sales and generate revenue.
As a content/news contributor on zwnews24.com or any other platform, you may be given a column where you can write on a subject that you are knowledgeable about. In the article that you write or on your author profile can be included information about your books just like we see in various advertorials in the newspapers.
If you really and consciously look at this presentation, you can realise that in its depth and width, it is actually an example of a business flyer that I have sent out about the books that I have written, the zwnews24.com platform that we are running as well as my social and professional personality for possible mutually beneficial engagement.
When we breakdown this presentation, you can notice that I have provided some links to the following books: The Sales and Marketing Pocket Book and The SME Handbook.
If you click on any of the links that I have provided, you will be taken straight to Amazon, the book shop and more so, if you click on https://live.zwnews24.com/news/, you automatically get to see our news site and the work that we are doing to promote SMEs and authors like you and me with publicity through the interviews that you can also participate in.
Authors and SMEs stand a chance to be featured on zwnews24.com if they respond to the interview template that can be provided to anyone interested and your published interview will appear as follows: https://bit.ly/38CjZNw
As an author, you can share the published interview with people in your circles through social media and other means or you can even put it on your website or blog if you have one.
This published interview approach helps you with online publicity and even with marketing as your audience get to see what you do and they also have a chance to understand you better.
If you so wish, you can even convert the interview article into the pdf or jpeg formats for easy and convenient sharing on social media especially when the prices of data bundles can be an issue of concern.
Conclusion: Do not forget to market your published work and if you can't do it on your own, find somebody who can help you, because being a writer is a business and as such, it must be done with a business mind-set.

Brian Kazungu is a Christian, Media Practitioner, Author, Poet, Technology Enthusiast, Entrepreneur and an Opinion Leader.

For more of his writings and motivation, follow him on:
@BKazungu -Twitter

Writers Clinic is a writer training and author empowerment arm of leading book publishers, Royalty Books founded by Phillip Chidavaenzi.

Phillip Kundeni Chidavaenzi
Author | Editor | Literary Consultant
Co-Founder & Editor-in-Chief of Royalty Books (Pvt.) Ltd
Founder & Administrator Writers Clinic
Email: [email protected]
Phone: +263 77 552 1665