THE WRITERS CLINIC: BECOMING A MONGREL OF 'ENGLISHES'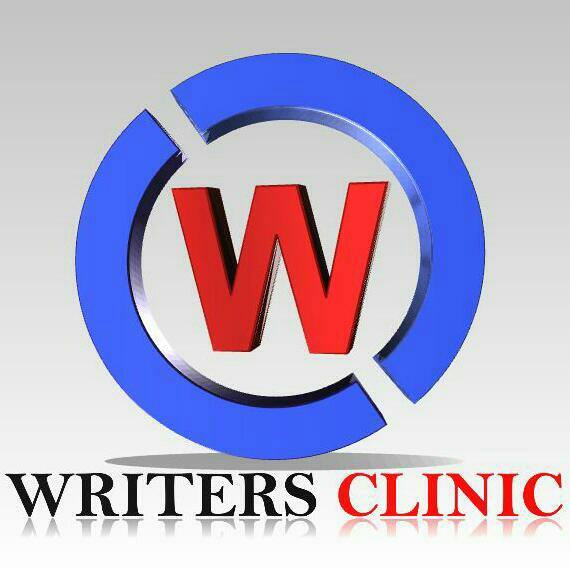 IN mid-December last year, 2019, we launched Simba Nyamadzawo's book, EMERGE. I shared with him an observation I had made while typesetting the book — that he was mixing up American and British English.
Well, it's not an unpardonable sin, but it's important because in certain circles, especially on the international market, it can lead to the rejection of a book or demean its value.
In fact, I have noticed that a lot of authors don't know the differences between these two most dominant 'Englishes'.
The differences often manifest in orthographies, or the spelling system of a language. You can take a look at the following random examples:
British American
1. Realise Realize
2. Colour Color
3. Centre Center
4. Saviour Savior
These differences emerged between the 1750s and early 1800s when Samuel Johnson published A Dictionary of the English Language in 1755 while an American standardised orthography was birthed following Noah Webster's release of An American Dictionary of the English Language in 1828.
The publications extensively helped in defining and distinguishing the two English varieties.
Traditionally, the English generally spoken in Zimbabwe and the Commonwealth (a club of former British colonies) is British English.
It's not a crime to use either of these 'Englishes'. It only becomes a 'crime' when you are not consistent in your use of that particular English. Stick to the English of your choice throughout your book. It is a matter of consistency.
Now, I want us to go a little deeper with this. I took the title of this presentation from a conversation between academics at the University of Fribourg in Switzerland, Professor Elisabeth Dutton and Professor Alexandre Duchene and Adichie Chimamanda Ngozie titled Literature, Power & the Academy: A Conversation with Chimamanda Ngozi Adichie held on November 15, 2019.
Adichie is the internationally acclaimed Nigerian author of Purple Hibiscus, Half of a Yellow Sun, The Thing Around Your Neck, Americanah and We Should All Be Feminists.
She is also popularly known for her TEDTalk presentation, The Danger of a Single Story.
In her November 15, 2019 talk, Adichie said: "But I do feel that I've become a kind of mongrel of Englishes. I'd like to think that my work reflects the kind of English I'm familiar with, which is a certain kind of Nigerian English. An English deeply flavoured with Igbo, the other language I speak."
Adichie then explained about Pidgin English, another bastardised version of English, which we frequently encounter in movies from Nigeria. This is a rather informal version of English spoken among the lower social classes in the West African country.
She described that as "the multipleness of English in my world."
When you hear Americans speak or write, you will notice that their English is not exactly like that spoken by the British, or maybe even Australians, South Africans and Zimbabweans.
There was a time in my life when I thought my English had to be faultlessly British every time I write.
I remember that this drive for perfection was born out of rejection. This was after an Evaluator at Mambo Press had rejected my first ever manuscript around 2001/2002 on the basis that there was too much use of what she called Colloquial English in my writing.
Colloquialism, according to the dictionary, is a word or phrase that is not formal or literary, and is used in ordinary or familiar conversation.
But over the years, I have been increasingly fascinated by the disruptive innovations that have crept into almost every facet of life, including the study of language itself and literature as a whole.
And this is why I was excited by Roderick Mazoyo's debut novel, Hupenyu Hauna Formula and our recent publication at Royalty Books titled Life Will Humble You, a debut novel by Audrey Chirenje.
Audrey, in particular, uses the largely informal English that you may call slang, spoken among a younger generation of Zimbabweans, in telling her.
This is how the book opens…WOW! Wow! Gosh! OMG! So, this is what it feels like driving one of them big cars, I thought. I could feel the wind in my face. Wait a minute! I had to play some loud music to complete the picture. I reached for the radio and pressed "play" and, of course, my girl Brandy started doing her thang on her song, Wow.
This is largely informal writing which, however, young Zimbabweans can identify with because this is a bastardised version of Zimbabwean English that they speak every day.
Linguists however argue that colloquialism is not necessarily slang (words used by specific social groups such as teenagers or soldiers), but may include slang while consisting mainly of contractions or other informal words and phrases known to most native speakers of the language.
When you read my books, you will often come across the word kombi rather than commuter omnibus. Any Zimbabwean, anywhere, will know what it means, although people who are foreign to Zimbabwe may require a footnote to grasp it.
To say fat cooks, for instance, is English, but an American or British may not understand what you mean. This is derived from the Afrikaans word, vetkoek, which means "fried bread"
If you are going to use fried bread instead of fat cook in your narrative, it may fly over your readers' heads.
Just for interest's sake, you can consider the Shona insult word pfutseke. It is derived from an informal Afrikaans term, voetsek (meaning 'go away' or 'get away') but has almost been formalised in the Shona language.
The same applies with robot, which we use in Zimbabwe to refer to traffic lights. Elsewhere, a robot is not a traffic light! You also have terms like durawall (precast wall) and small house (mistress).
Here is a line from a novel script that I am currently finalising, titled, Sword in the Wilderness: Harry nodded. He reached over to brush loose strands of Fadzai's long weave out of her eyes._ (pp51).
To a non-Zimbabwean, a long weave would be improper English because "weave" is a verb rather than a noun, meaning;– interlace, lace, intertwine, plait, kit, entwine, merge or unite…
However, in Zimbabwe, we know that it means hair extensions or something like that… (Am I right, ladies?
Those of you who watch Black American movies will also appreciate that the English they speak is different from that spoken by White Americans from the mainstream society, but it can be perfectly understood across the board.
Just this afternoon, I was chatting with my good friend Dr. Tanaka Chidora about this very subject.
Interestingly, he sent me an abstract of a thesis he is currently working on titled When Ancestors Speak in English: Chenjerai Hove's Ground breaking Shonalised English Novel.
Some of you would be familiar with Hove's Bones (1988), a Noma Award for Publishing in Africa winner, as well as Ancestors (1994), which Dr. Chidora describes as "a ground-breaking project with an Achebean tinge to it because it was the first full throttle attempt by a Zimbabwean author to, so to speak, make ancestors converse in English".
He further argues that by so doing, Hove joined "the side of Chinua Achebe who argued that English can be made to carry the weight of his African experience".
But what I find catchy is Dr. Chidora's proposition that Ancestors "is also an archive of what I can call Zimbabwean English, in terms of the use of Shona idioms and speech rhythms." This is powerful, and so very liberating, especially the acknowledgment that Hove's "process of 'Shonalising' manifests in the new generation of globetrotting Zimbabwean writers who seem to be creating a 'home' away from home by importing various idiomatic forms of Zimbabwean languages into their writings".
Among these globetrotters are Petina Gappah, Brian Chikwava and Panashe Chigumadze. If you are a serious author, you must familiarise yourself with these guys' works.
What I am sharing with you might never make sense to you, or will present difficulties, unless you develop a strong relationship with words.
Henceforth, I want to encourage you to start paying closer attention to your language.
A few weeks ago, I attended a work meeting where we mingled with Shingi Mutasa (Joina City owner and one of the richest men in Zimbabwe), who described English as "a very specific language".
You can use it to pigeonhole any idea or express any emotion. The trick is to use the version that does it aptly for you.

Phillip Kundeni Chidavaenzi
Author | Editor | Literary Consultant
Co-Founder & Editor-in-Chief of Royalty Books (Pvt.) Ltd
Founder & Administrator Writers Clinic

Writers Clinic is a writer training and author empowerment arm of leading book publishers, Royalty Books.

Amazon Publishing and the Art of Marketing Your Books Online | THE WRITERS CLINIC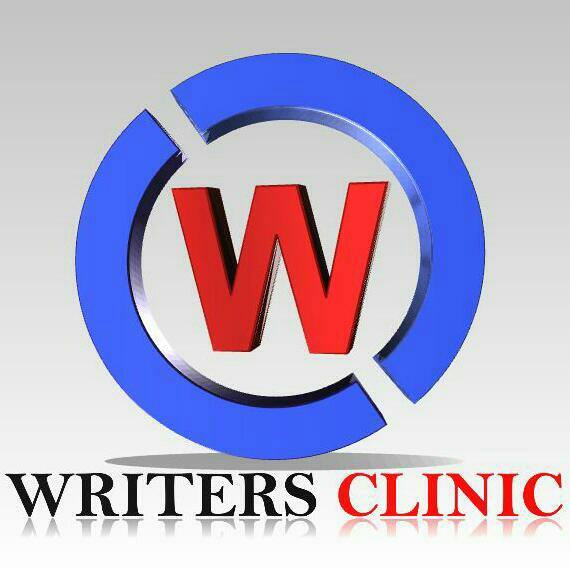 Publishing your books online especially on Amazon is one of the simplest and quickest ways to get your life changing ideas, insights and experiences into the public domain for the benefit of your target audience as well as for your possible financial gain and self-actualisation.
As such, it is important to understand that, publishing is just one stage of the process that writers go through, since, once the book is published; people must get to know about it through marketing and after that, a mechanism for transactions must be put in place in order to guarantee smooth selling.
This therefore brings us to the subject of Marketing Your Books Online. We are talking about marketing because writing or being an author is actually a business that must be considered seriously apart from being your passionate hobby only.
As a writer, you are a business person like any other, and that is if you do it right, just like Paulo Coelho and John Maxwell. If you are still starting in the world of writing, you are actually an SME like any other in any field; the only difference is that you are in the literature industry.
As such, while you embark on your writing career, you may be interested in getting some SME tips from reading The SME Handbook: https://amzn.to/2SOWYAa
Marketing, in many of its forms is simply done through Communication, of which I describe communication as the intentional and purposeful exchange of mutually beneficial data using common or easily agreeable symbols.
In a book that I wrote about Marketing called The Sales and Marketing Pocket Book: https://amzn.to/2vADnf3, I described Marketing, Advertising and Selling as follows:
Marketing – engaging in activities that make your products and services appealing to your targeted clients.
Selling – offering or presenting products and services to clients so that they can buy at their convenience.
Advertising – An appealing generic public display or customized private presentation of data about a product or service to a targeted audience in a way that arouses interest in order to create, maintain and promote a mutually beneficial transactional engagement.
Some of the most effective approaches that we as writers can adopt in marketing our books besides word of mouth is to utilise the internet by making use of mechanisms that include: blogging, social media and even being a guest content/news contributor to a media house such as: zwnews24.com.
With the word of mouth approach, through the live interactions that you do with people, you simply need to tell them that you are a writer and that you have books that they can buy from specific platforms and then encourage them to spread the word in their respective circles as well.
More so, whether you choose blogging, social media, content contribution to news platforms or even to WhatsApp groups such as the Writers Clinic, there is always a chance and an opportunity for you to market your books.
Quite often, starting a blog is simple, whether it's your writers/author blog where you specifically talk about your books or it's a blog on any other subject, at the end, you must have the privilege to mention that you are a writer and to possibly list or display your book links as a way or marketing your work.
Those who are familiar with LinkedIn may agree with me that it offers so much benefits in the corporate world including a blogging facility as you can see on this link: https://bit.ly/2OZIJHC
Way before I published my books, I was already dropping some teasers about my books on LinkedIn. I can as well continue to talk about the same books on this very same LinkedIn platform especially now that the books are published.
On social media, you can make use of platforms like Facebook, WhatsApp, Twitter and Instagram to share links, images, and interviews as well as write ups concerning your literary work in order to generate leads towards sales.
You can share vivid images of your book covers as profile photos on Social Media and more so you can also post teasers of the contents of your book like what Simbarashe Nyamadzawo does with his books on Facebook
More so, you can as well start to discuss some chapters, subjects or characters in your books to generate interest among your social media followers and any possible audience for that matter.
The idea is to gain people's attention on your literary work and then to arouse their interest towards your books in a way that can possibly create sales and generate revenue.
As a content/news contributor on zwnews24.com or any other platform, you may be given a column where you can write on a subject that you are knowledgeable about. In the article that you write or on your author profile can be included information about your books just like we see in various advertorials in the newspapers.
If you really and consciously look at this presentation, you can realise that in its depth and width, it is actually an example of a business flyer that I have sent out about the books that I have written, the zwnews24.com platform that we are running as well as my social and professional personality for possible mutually beneficial engagement.
When we breakdown this presentation, you can notice that I have provided some links to the following books: The Sales and Marketing Pocket Book and The SME Handbook.
If you click on any of the links that I have provided, you will be taken straight to Amazon, the book shop and more so, if you click on https://live.zwnews24.com/news/, you automatically get to see our news site and the work that we are doing to promote SMEs and authors like you and me with publicity through the interviews that you can also participate in.
Authors and SMEs stand a chance to be featured on zwnews24.com if they respond to the interview template that can be provided to anyone interested and your published interview will appear as follows: https://bit.ly/38CjZNw
As an author, you can share the published interview with people in your circles through social media and other means or you can even put it on your website or blog if you have one.
This published interview approach helps you with online publicity and even with marketing as your audience get to see what you do and they also have a chance to understand you better.
If you so wish, you can even convert the interview article into the pdf or jpeg formats for easy and convenient sharing on social media especially when the prices of data bundles can be an issue of concern.
Conclusion: Do not forget to market your published work and if you can't do it on your own, find somebody who can help you, because being a writer is a business and as such, it must be done with a business mind-set.

Brian Kazungu is a Christian, Media Practitioner, Author, Poet, Technology Enthusiast, Entrepreneur and an Opinion Leader.

For more of his writings and motivation, follow him on:
@BKazungu -Twitter

Writers Clinic is a writer training and author empowerment arm of leading book publishers, Royalty Books founded by Phillip Chidavaenzi.

Phillip Kundeni Chidavaenzi
Author | Editor | Literary Consultant
Co-Founder & Editor-in-Chief of Royalty Books (Pvt.) Ltd
Founder & Administrator Writers Clinic
Email: royaltybookspl@gmail.com
Phone: +263 77 552 1665

Amazon for Authors, The Advantages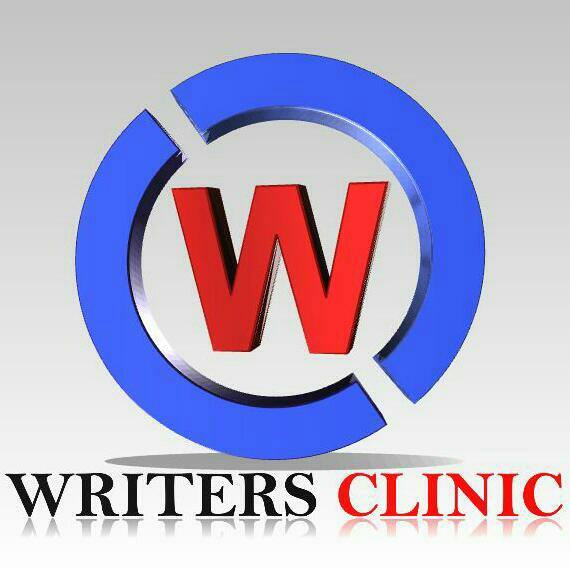 Timeless Flyer – In one way or the other, you may have been handed a flyer by someone advertising a certain business or you were actually the one who gave out some flyers as a way of advertising your business or services. The person you gave the flyer could have just grabbed it to read it later or sometimes he would just throw it away after a short distance. This happens quite often with printed flyers that end up littering our community. However, publishing on Amazon is like a multi-purpose timeless flyer that passers-by on the internet who search for something with almost a similar word to your book are likely to see and read. More so, it's a multi-purpose flyer because people can actually get to have an actual feel of the contents of your book because there are some sample chapters that they can read for free if they choose to. If you are a good writer, the reader may end up buying the book just like that or reading the whole book online if the book qualifies for such a facility. That way, you also still earn something in return. Except for you, nobody will throw your online presence into the bin like what happens with printed flyers. I have a book titled The SME Handbook and so, if people go online or on Amazon and search for SME related books, mine is also likely to appear and if you click on it, you are likely to see many other books that I have also written. It therefore means your online presence is also an automatic broadcasting and marketing tool on its own which you can leverage on through other means necessary.
Search Engine Optimisation – You can take advantage of being associated with a big company that pays for search engine optimization on your behalf. It pushes you on top because you are associated or affiliated with or with it. When you search for something on Google, you may find that among the responses or results that you get there are websites or links that are written Sponsored. These usually come at the top of everything. For example, let us say you want to download the WhatsApp application, you may see that some websites that specialize in hosting software may even come first on the search results than the WhatsApp website itself. Quite often it is because they pay a certain amount to Google for that to happen or for them to be on the front seat. This is the same with companies like Amazon, they can afford such luxuries and as such, when you are associated with them, it means if someone searches for book titles that are similar to the one that you offer through Amazon, you are likely to be among the first to appear in your book title is good enough and suits the search words.
I remember pastor Phil once talked about book titles (https://cutt.ly/ErJTMhr) in the Writers Clinic, and so, that's when those ideas and tips on good book titles get working.
For example, if you go on Google and search for books on politics or business executives, my books like Primitive Politics and The Poverty Machinery (https://cutt.ly/8rJTDLb) or The Practical Executive (https://cutt.ly/ZrJTH3u) will also be there as compared to being only in a brick and mortar book store where readers must travel from one place to another in search of your book. When you do it through Amazon, you get favoured for walking with the bosses, not in a corrupt way though.

4IR (Fourth Industrial Revolution) Compliance – Getting on Amazon as a writer is the easiest and simplest way to become 4IR compliant in a world which is rapidly digitalising its services. The Fourth Industrial Revolution is real and it's already here. Failure to ride on and or to comply with it will be a big mistake that must be avoided. Many professions are being swallowed by a fusion of automation and mechanisation. For example, through 3D printing, we now have machines that can print things like real guns, real inhabitable houses etc. There are now robots which can conduct job interviews in companies and some can now even become news anchors, replacing your favourite TV Presenter or News Host. A certain music company in the US -iHeartMedia -recently laid off hundreds of DJs because the company now have machines that can do what these disc jockeys where doing, which is arranging music and playing your favourite music in real time. However, despite such advancement in technology, it's currently not easy to replace an author, a poet etc. even though you can design a software that can read his book or recite his poem. The emotions associated with writing a book and the spirituality thereof is not easily replaceable by machines yet. Literature or the Arts in general, for the meantime, is the safest hideout in the career world of the future compared to Accounting, Engineering, and Banking etc. which are all seriously succumbing to technological advancement at the expense of the traditional human resources element.
Social Proof – Generally speaking, when you tell people that you are a writer, the common thinking and assumption among them is that you are a published writer (author). Traditionally, you may need to tell them of some of the book shops where your books can be found. If these people can find your book in a book shop, they can easily believe that you are indeed an author regardless of the contents or material in your book. But the problem with getting a book in a brick and mortar book store is that the process can be expensive especially for most first timers who do not have a strong financial backing. That is where Amazon comes in. When your manuscript is ready, you may just need to log onto a computer, upload the book and get published the same day. When someone asks you, if you are really a writer, you may just politely tell them to google your books on the internet, and see it for themselves. Amazon can be the easiest and simplest but professional way to prove that you are a writer and to market other services that you can possibly offer. Can you imagine that the less than one hour that you spend uploading your book on Amazon can open so many other doors for you as is highlighted under Sales and Marketing as well as under Financial Investment and Savings in this article.
Sales and Marketing – Amazon can be a platform for selling and marketing your literary work and other services that you can offer. Yes, as a writer you can have an author page like this one –https://www.amazon.com/author/briankazungu– where people get to know about your books and other areas of your life. For example on my author page, you can also see that I am a media person (journalist) and as such, other people and businesses interested in media services can make an enquiry or offers based on merely visiting my author page on Amazon. I can use the page to my advantage as long as I am not violating the Amazon rules of engagement.
Financial Investment and Savings – publishing, funding and advertising opportunities (affiliate marketing). Most writers have remained unpublished for a long time because they are still looking for the required funding or money to pay the publisher so that their book or books can be published. I don't have a problem with that approach, but I would also want to encourage you to self-publish through Amazon for the meantime while you wait to get those funds to publish with your preferred publisher like Royalty Books. Who knows? Maybe you will be able to raise such an amount through Amazon if your book is good enough and your marketing approaches are just right. The Amazon route is comparatively cheaper and yet it still gets your name out there among others. Because of the contents of your book, you can be hired or engaged privately to offer your expertise to a certain person, group or even business, besides the potential of book sales.
Exclusive Ownership and Freedom (Register and Deregister) – quite often the traditional publishing route entails that the publisher owns much of the rights of your creative work compared to self-publishing. When you publish your book through platforms like Amazon, your book will remain your book and all what Amazon does is to take a commission than vice versa. After you have registered or published your book and for any reason you no longer want it on the market, you can just deregister it or unpublish it, just like that, because it's your book and you own it. However if there are some books shops which had already ordered and or stocked your books, you cannot do anything about that though.
Multiple Facilities – publishing, library, book store, marketing agency, advertising platform. There is a certain element of convenience associated with the multiplicity of services on the Amazon platform. If you are not that tech savvy, you can hire someone for a fee like me who is at least knowledgeable about that landscape and obviously, the expense will be far less compared to other avenues. However, if you can do it on your own, you can take your time and do it the proper way just by paying for the internet. More so, if you have a personal blog or website, you can further market your books there and also stand a chance to market other Amazon products and services as an Associate for a fee. It is like Amazon funds you to open your personal publishing and printing company plus book store which they also help you to manage. If you publish paperbacks and hardcopies through Amazon, it means you don't have to worry about printing costs and logistics since it's all covered right there. I also use the Amazon platform as an e-cloud storage facility. I write my stuff, convert it into a book and store it right there. I can make changes along the way etc. and also give people a feel of what I write about while still even thinking of further converting the manuscript into a movie or anything else for that matter. It's safer than keeping the manuscript as a hard copy in the house or a soft copy in your computer.
Please note that the above mentioned advantages of being on Amazon does not automatically make you a bestselling author or make you an overnight success, but only provides you with some fringe benefits and other opportunities that you can leverage on as your pursue your career or hobby as an author.

Brian Kazungu is a Christian, Media Practitioner, Author, Poet, Technology Enthusiast, Entrepreneur and an Opinion Leader.

For more of his writings and motivation, follow him on:
@BKazungu -Twitter

Writers Clinic is a writer training and author empowerment arm of leading book publishers, Royalty Books founded by Phillip Chidavaenzi.

Phillip Kundeni Chidavaenzi
Author | Editor | Literary Consultant
Co-Founder & Editor-in-Chief of Royalty Books (Pvt.) Ltd
Founder & Administrator Writers Clinic
Email: royaltybookspl@gmail.com
Phone: +263 77 552 1665