The Book, My Mother, My Hope by Audrey Chirenje a Possible High School Set Book Because of Its Plethora of Life Lessons: Book Review By Earnest Sitshebo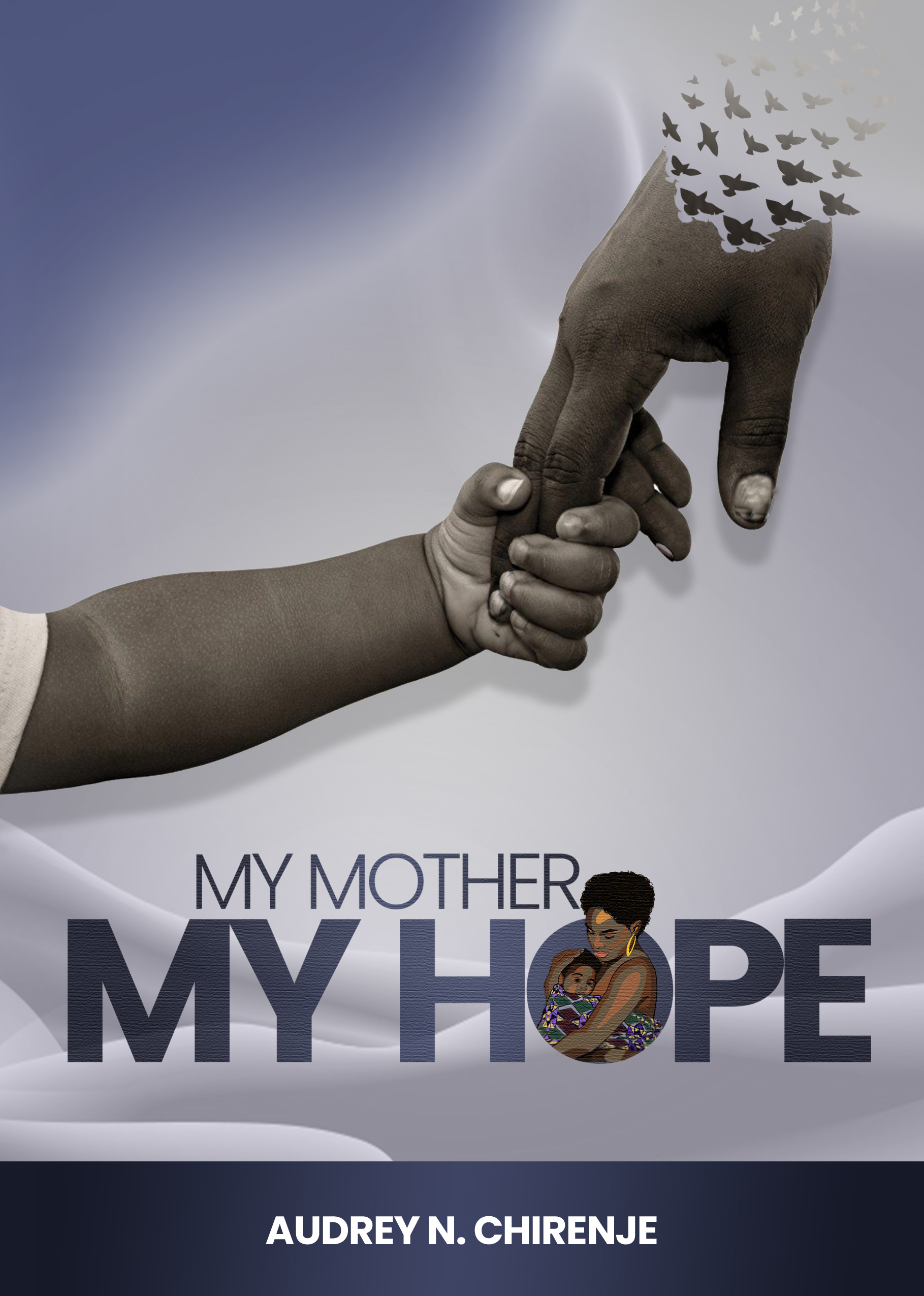 BOOK REVIEW
1. Book Title: My Mother, My Hope
2. Author: Audrey N. Chirenje
3. Release Date: 30 October 20234. Lessons/Themes/Insights
This book contains an assortment of lessons, themes, and insights that include the following:
· Mothers play a pivotal role in the formative years of a child's life. Their presence or absence matters profoundly. They should be respected and appreciated for the roles they play.
· Mothers should be cherished and celebrated for their commitment to their children. When a mother's covering is removed, it becomes a different game in a child's life.
. Mothers are indeed 'game changers' in family lives. They provide emotional, physical, and mental support to their children. They are the first line of defence against danger and a source of comfort and security. Mothers teach their children valuable lessons about life and provide them with a strong foundation for their future.
. The book reflects two opposite worlds in both the spiritual and physical realms:
i. the world of light (love) that is represented by Hope's mother, and
ii. the world of darkness (hate) that is represented by Hope's father Mr. Melodius Chegumi Mombe. These two worlds are contrasted throughout the book as Hope struggles to understand how to navigate the differences between the two.
. in the centre of it all, Hope navigates between these two worlds, and she comes to realize that love is the only way to overcome hate.
. Life in a polygamous family is not a bed of roses; it goes through peaks and valleys, and more often than not, it has its own share of devastating challenges. Polygamy can be a difficult lifestyle to maintain, as it often leads to jealousy and competition for resources. It can also cause family tension and conflict, as well as strain on the relationships between and among family members. In Mr. Mombe's family, Hope suffered psychological traumas as a result the discord in the polygamous family relations. In polygamous families, there is often a lack of equality in terms of resources, power, and decision-making. This can lead to feelings of frustration and resentment, which can quickly lead to conflict. Additionally, polygamy requires a great deal of communication and trust between the family members, which can be difficult to achieve and maintain.
· Man ought not to follow the crowd in the name of tradition, as it were, when in fact they could be hurting themselves and their families along the way. Therefore, the traditional road needs to be trodden with extreme caution and wisdom.
. Forgiveness is a virtue which ought to be pursued beyond the call of duty if one is to attain peace that surpasses all understanding. Forgiveness is essential for personal growth and development, as well as for achieving inner peace. It should also be practiced in order to set an example for others and to build stronger relationships.
. Reconciliation is illusive but must be worked for by families if there is to be unity of purpose for building solid family units.
. Children's talents, skills and competences need to be identified, nurtured, and supported by parents and guardians. Not every child is academically gifted and under the stereotype of a knowledge-based system based on education. Children can venture into the fields of arts, sports, technical and vocational education etc.
. The indigenous knowledge system (IKS) needs to be preserved, harnessed, and pursued robustly for the survival of positive traits of traditional values in all spheres of life.
. Societies and individuals need to be born again for the renewal of their minds so that they abandon some negative stereotypes of family traditions that are counterproductive.
. Families can become a formidable force if every member lights the candles of others that are yet to be bloomed and ignited; or are in the twilight zone.
. People with dark hearts have an iota of light in them; they have the potential to change by migrating from the realm of darkness to that of light.
One quote from the book
'When one in the clan gets an opportunity, it is prudent for them to help the others you will have left behind. What's the point of being the only light in the dark? You don't lose your light by lighting others, instead you form a force, and those other candles can even ignite your light should it become dim or blow out.' Page 70
6. What made you angry?
i. The tradition of sacrifice through marrying an innocent virgin girl; for the purposes of appeasing avenging spirits that bedevilled the family.
7. What was the climax?
The climax was the waking up of Hope's father from his slumber and his realization that the anger he was venting about his daughter was not going to take him anywhere. Him eating a humble pie and getting on a plane together with his three wives to witness his daughter Hope graduate in Boston, Massachusetts in the United States of America.
8. Any other comments?
This is a must-read book as it is loaded with a plethora of diverse and intriguing issues that inspire, teach, coach, mentor, counsel; and invoke deep feelings of love, hatred, etcetera. This can be adapted as a high school examination set book. This book is highly recommended to be converted into an action-packed short film or movie with a potential of being a blockbuster.
Reviewed by:
Earnest Sitshebo
Mobile: +263-774030277, +263-712705378
E-mail: [email protected]
X (formerly Twitter): @sitshebo1
Instagram: esitshebo
Linkedin: linkedin.com/in/earnest-sitshebo-839a67125
Facebook: Earnest Sitshebo